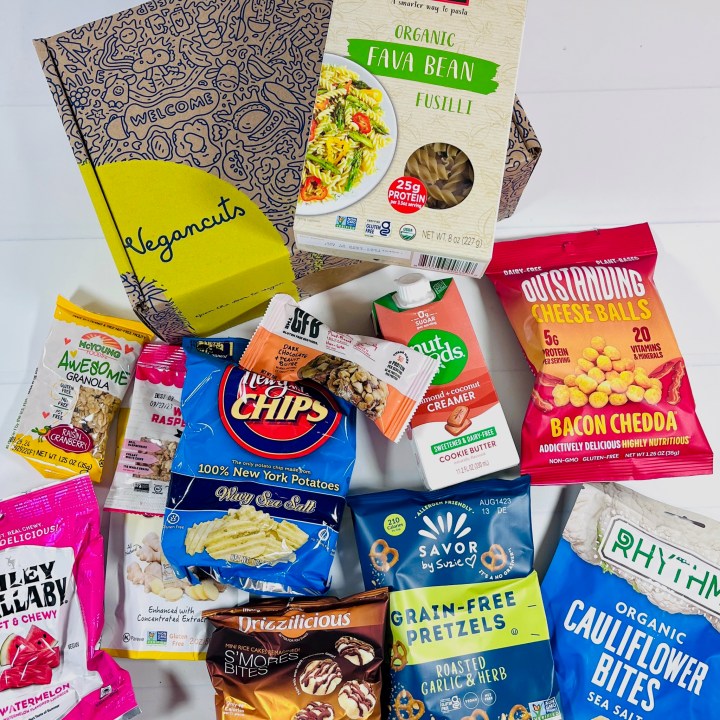 My December 2022 Vegancuts Snack Box came with sweet and salty snacks, chewy and crisp treats, and even a whole box of pasta. Read on to see what I received!
DEAL: Use the coupon code hellosub to get $5 off your first box on any Vegancuts subscription! It can only be used once per customer, but it can be used on multiple subscriptions at once so long as they are in the same transaction.
The card lists the snacks in the box. Please note that sometimes they send one of two snacks listed or you may receive one of several flavors available. Proceeds go to a charity that helps animals.
Explore Cuisine Fava Bean Fusilli I'm glad this product doesn't expire for a while because I really want to make the recipe on the back of the box but it calls for asparagus, which is still expensive right now but it tends to drop in price in the spring. This pasta is made of fava beans and brown rice flour and that's all plus it's a good source of both fiber and protein.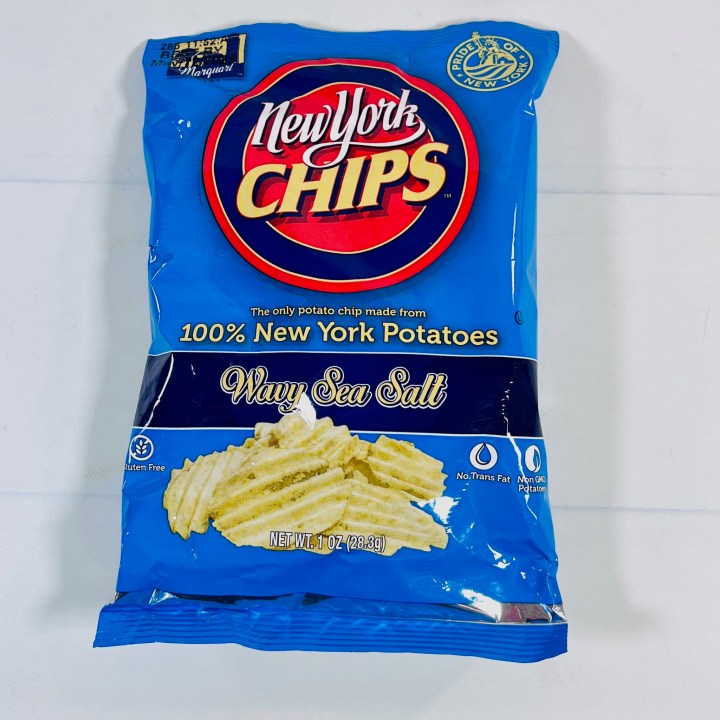 New York Chips Wavy Sea Salt Chips ($0.75) My store band chips are pretty amazing (HEB is awesome) and I feel like most potato chips are already vegan but apparently these are the only chips made from 100% New York potatoes so there's that I guess.
Rhythm Superfoods Sea Salt Cauliflower Bites ($5) I don't know what I was expecting here, but probably not deep fried cauliflower, and that's what this is! It's just cauliflower pieces that are kind of like a super crunchy french fry, or oilier than normal potato chip. They are salty and just a bit sweet but overall tasty and unexpected.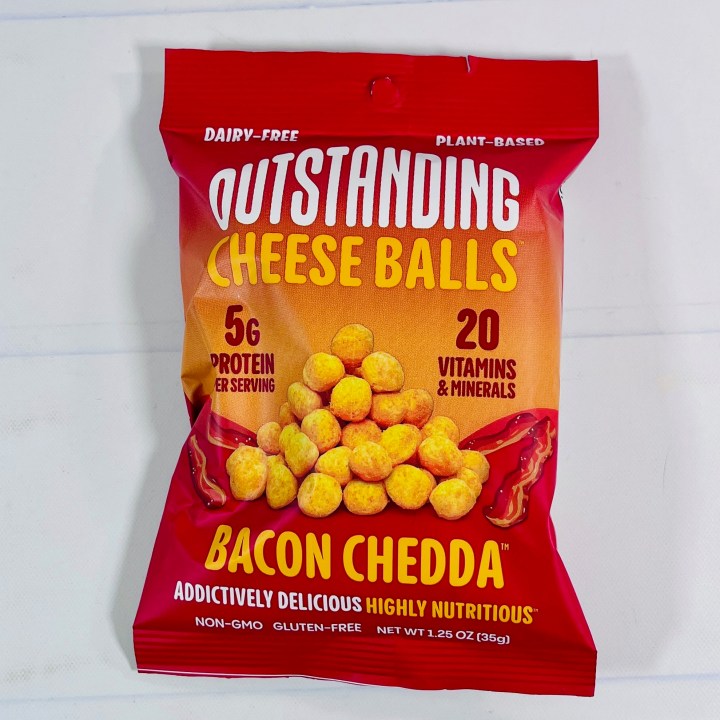 Outstanding Foods Bacon Chedda Cheese Balls ($2.50) Here's another unexpected snack. This snack has neither bacon nor cheddar and yet it tastes like both of those things. They have a denser texture than traditional puffy cheeseballs and the smoky flavor could also remind one of BBQ chips, but without the sweetness.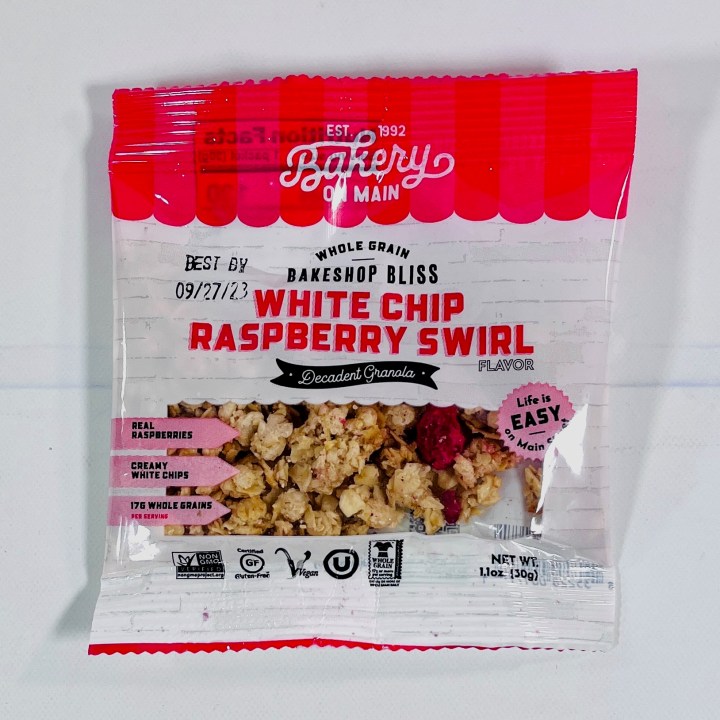 Bakery On Main White Chip Raspberry Swirl I receive a cereal pack from this brand every month and it's never enough for a filling serving. However, I layer it with yogurt and berries and call it a breakfast parfait and it adds some crunch and sweetness to my morning.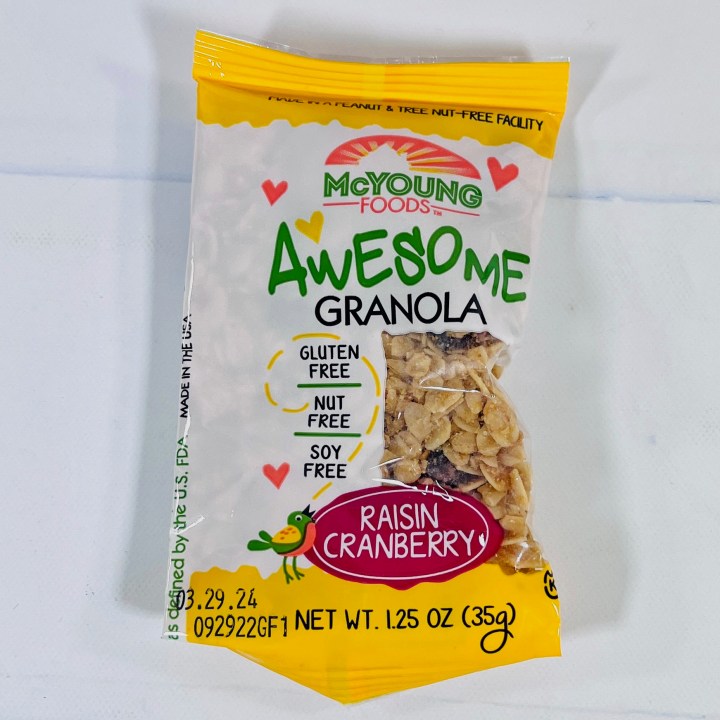 Awesome Granola Raisin Cranberry This is a small pouch of granola so like the cereal shown above, I could use it in a breakfast parfait. It's gluten-free and nut free to so it could be sent in a school lunch. Hmm, maybe it would be good on a salad but it could also be eaten as a sort of trail mix. I sometimes sub in a nut-free classroom so I'm going to pop it in my work bag so it will be there when I need it.
The Gluten-Free Brothers Dark Chocolate Peanut Butter Bites ($1.70) These are supposed to taste like chocolate and peanut butter but if you were expecting a Reece's PB cup then you will be disappointed. I liked the nuts on the outside, they gave it some crunch. The inside is a chewy center made of pea protein and dates but it doesn't taste like dates or chocolate. It's ok but not my favorite energy snack, but alright for what it is.
Savor by Suzie Roasted Garlic & Herb Grain-Free Pretzels ($1.60) These are tasty but they don't taste like a pretzel, and that's ok. This version has a roasted garlic and herb flavor that I happen to like, they are crunchy, and they are gluten-free.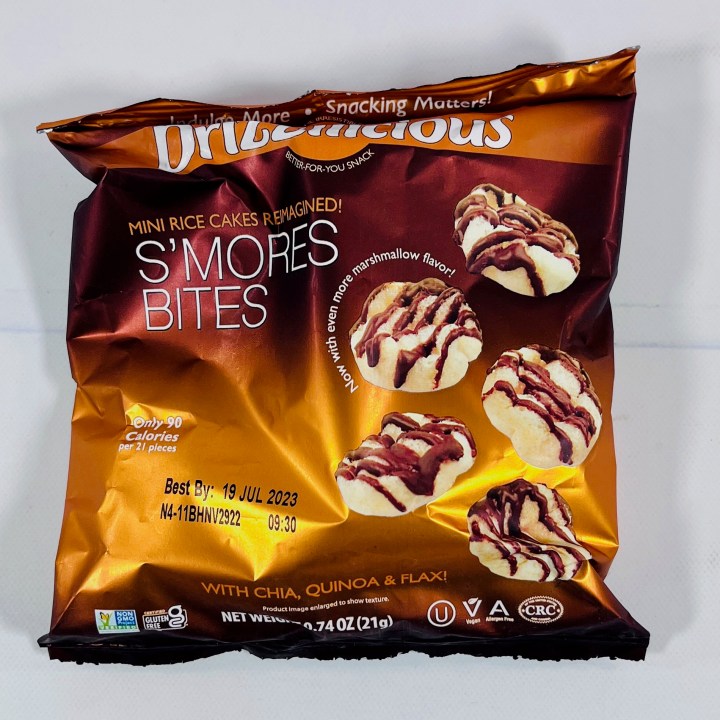 Drizzilicious Smores Rice Cakes I have been buying bags of the salted caramel version of this snack ever since I tried it in a previous box. This one was good too, although not as addictive. It's a mini puffed rice cake with a drizzle of chocolate over the top and I think it's too sweet for my taste buds overall.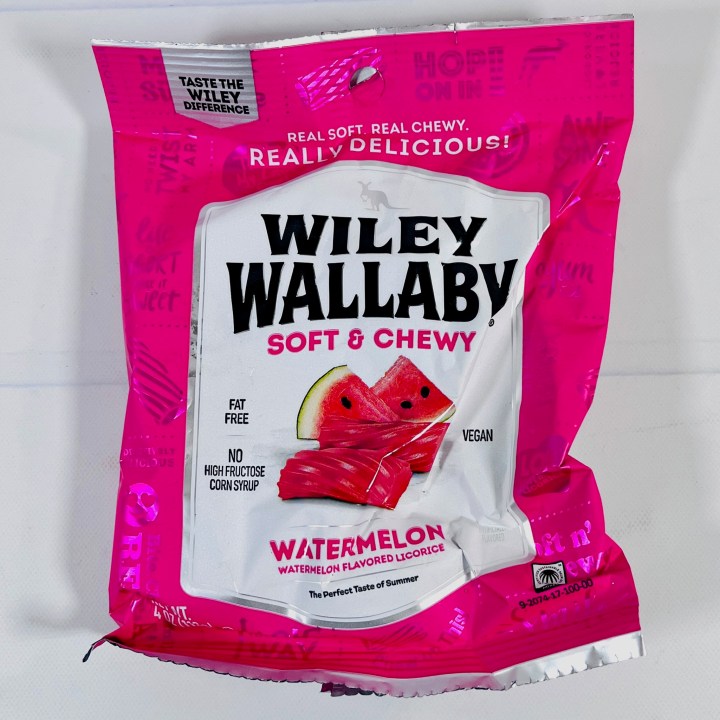 Wiley Wallaby Watermelon Flavored Licorice ($2.40) I've never been a fan of licorice but my daughter likes it and likes this brand. This has a flavor that reminds me of watermelon candy so I think they hit the mark.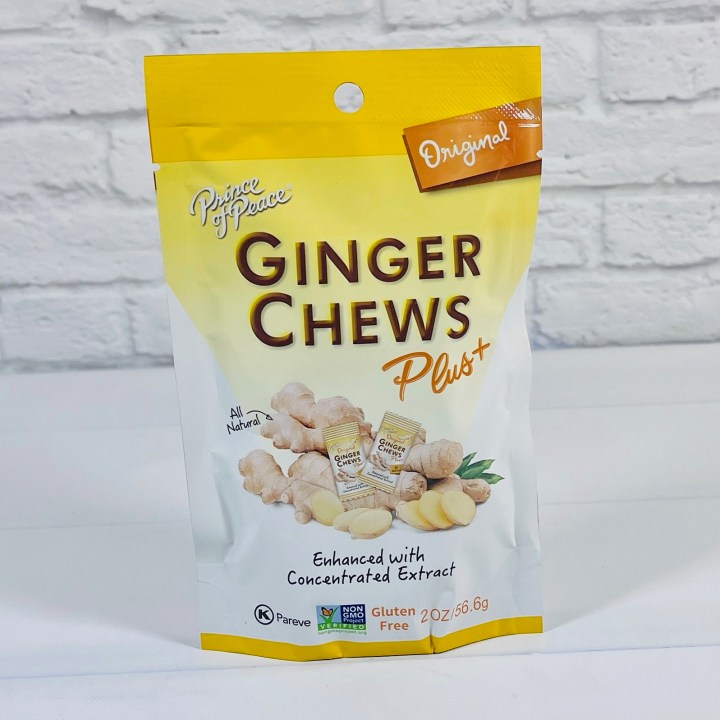 Prince Of Peace Ginger Chews Plus These tend to show up just when I'm feeling queasy and they are supposed to help fight off nausea. The "Plus" means they have extra red ginger extract which may help relieve headaches and IBS or boost the immune system. There are around 14 individually wrapped candies inside and they are zingy and sweet.
Nut Pods Almond + Coconut Creamer in Cookie Butter This item wasn't listed on my card so maybe it's a bonus? I feel like it's a repeat and I still don't drink coffee so it's a miss for me but I will pass it to my daughter. Is has an almond milk base plus a couple of alternative sweeteners.
I enjoy trying new snacks as well as new takes on old favorites with Vegancuts Snack Box! Like all subscription boxes there are things I love and things I'm not all that crazy about, like cookie butter creamer. I left the bag of ginger chews next to my desk and every night when I sat down I had one so that bag is gone now. I'm looking forward to trying the pasta once asparagus is in season and I've never had fava bean pasta so I can't wait to see what that's all about.
Vegancuts Snack Box is a monthly vegan food subscription that delivers 10 or more organic and vegan treats each month. Snacks can include a pantry item or drink and most snacks are gluten-free. Each subscription box costs $24.95 monthly, or save a bit with a longer pre-paid term.