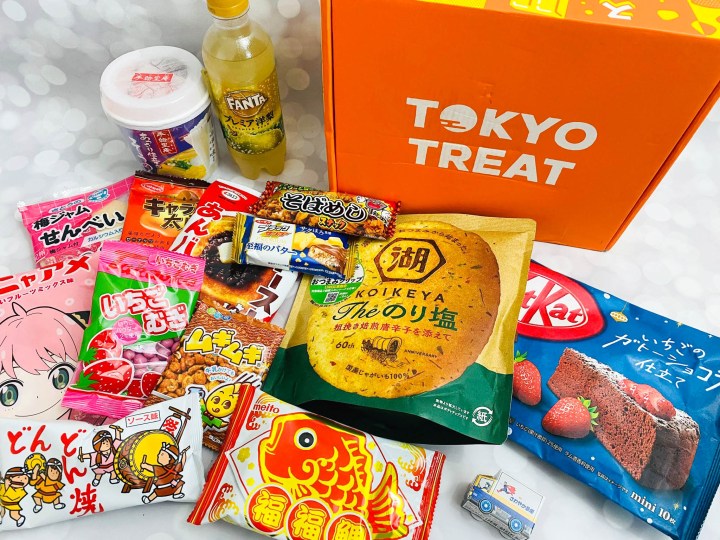 Tokyo Treat rang in the new year with tasty Japanese snacks, including special edition ones. Themed Snackin' New Year, the January 2023 box delivered everything from candies to cookies and everything in between. Learn more about these unique local snacks in our review below!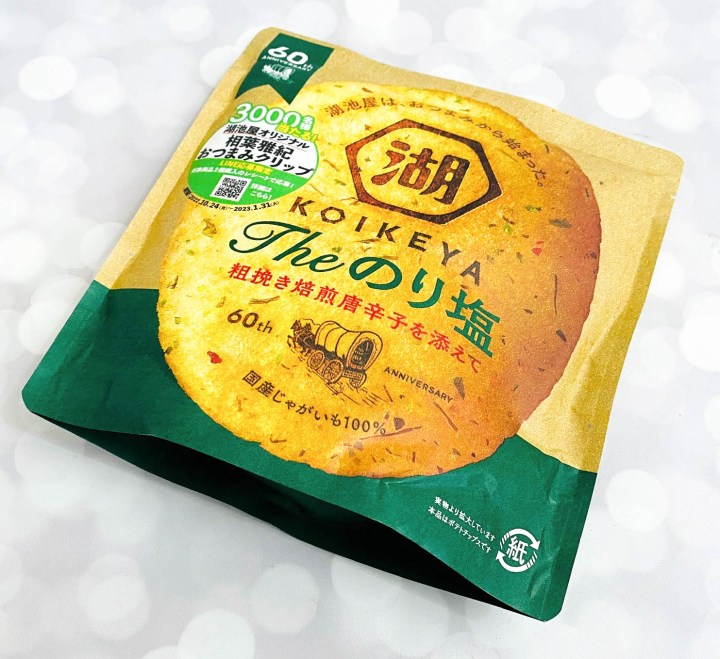 Koikeya Nori Salt Chips. The saltiness of dried seaweed adds a subtle umami flavour to these addicting potato chips!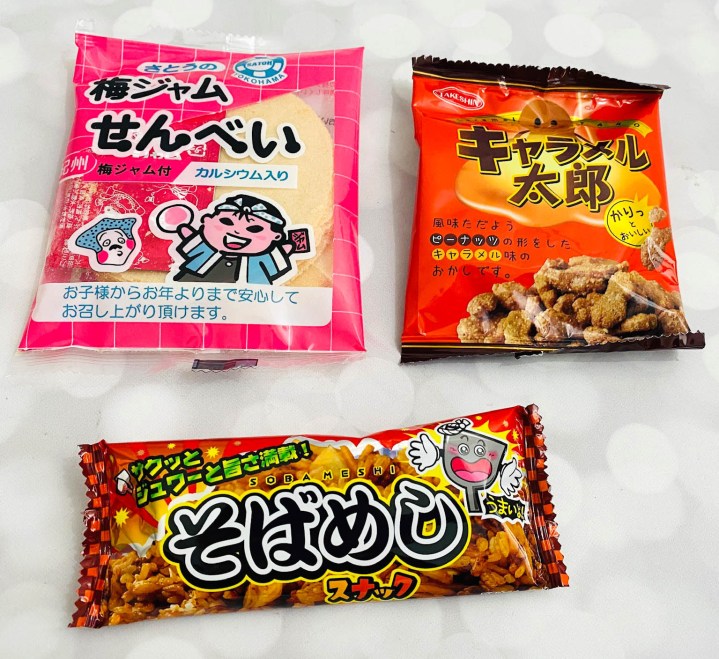 Ume Plum Jam Senbei. Ume means "plum" in Japanese, and they are sometimes pickled or sour. It's a popular snack! This snack pairs light rice crackers with an ume jam on top.
Caramel Taro. Taro is a popular snack from Japan, and usually, they have a sort of molasses flavour to them. These amp that up and instead have a caramel flavour!
Soba Snack. Dried soba noodles are a crunchy way to enjoy the flavour of soba on the go! These are flavoured with a fishy broth, so I didn't like them as much as most of the other snacks, but it is always so interesting to taste something new!
Strawberry Puffed Rice. Delicate rice puffs (like Rice Krispies!) coated in a crunchy strawberry flavour. I loved these!
Mugi Puffed Cereal. These are similar to the puffed wheat cereal that I had growing up. Sweet and crunch, these are also super addicting.
Don Don Yaki. Dondon Yaki are some of my favourite treats from Japan, consisting of tiny rice crackers with various flavours.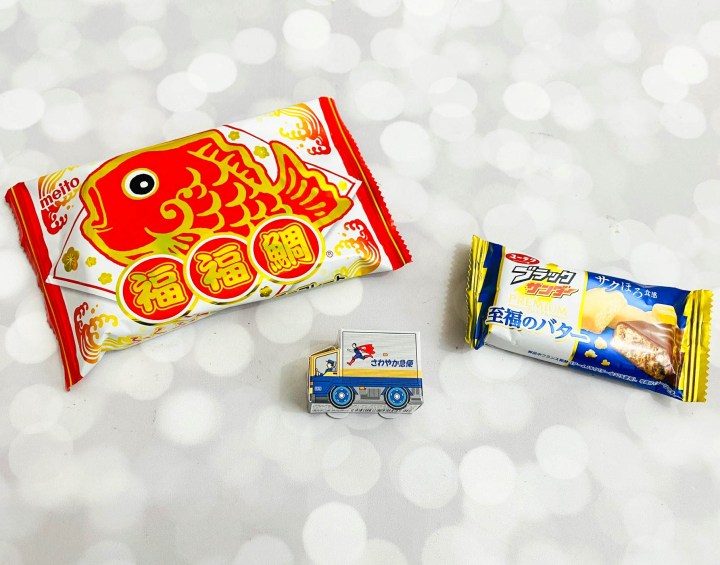 Good Luck Taiyaki. This special edition taiyaki snack includes a super special red and gold packaging to celebrate new years!
Delivery Truck Candy. This little truck stuffed with candy was too cute not to share, so I may have slipped this into my coworker's drawer to surprise her. Last month we got a bullet train design and this month it's a cute truck!
Black Thunder Butter Cookie. Black Thunder is hit or miss for me – their chocolate is good but I am not a huge fan, but this one? This is my new fave! The buttery shortbread flavour was SO delicious, and the chocolate went so well with it. Would absolutely pick this one time and time again!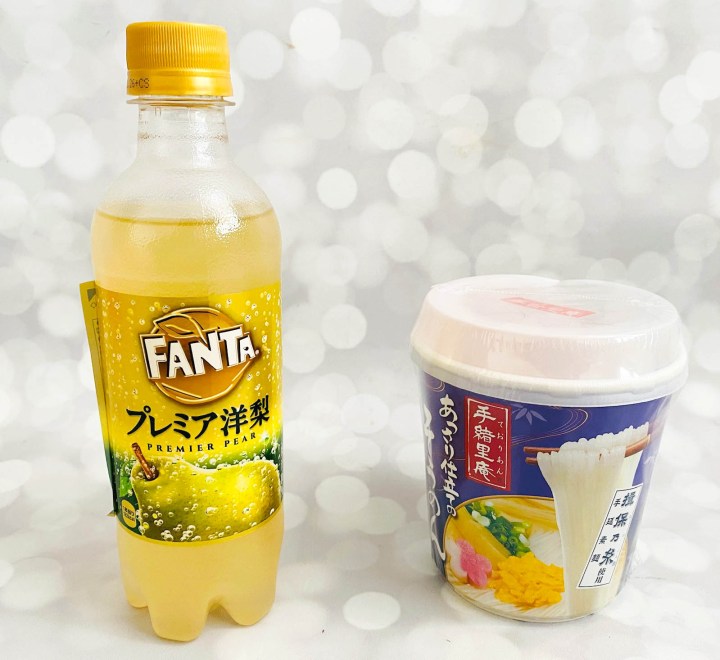 Fanta Premier Pear. Fanta is much more popular in Japan with its crazy flavours, and this pear flavour was spot on. Tasted like actual pear, no artificial sweetness detected. I loved how refreshing this was!
Teorian Somen. Somen are a thin type of noodle. These are traditionally hand-pulled. The broth for these is a dashi broth with mushroom and bonito!
Bite-Sized Azuki Buttered Toast. These rusks were absolutely delicious! Flaky like bread, with a rich butter taste.
SPY x FAMILY Anya Candy. SPY x FAMILY is a manga and anime series about a spy who has to create a fake family for their cover – not realizing their "daughter", Anya, can read his mind! This is a combo of sweet and sour candies. Which will you get?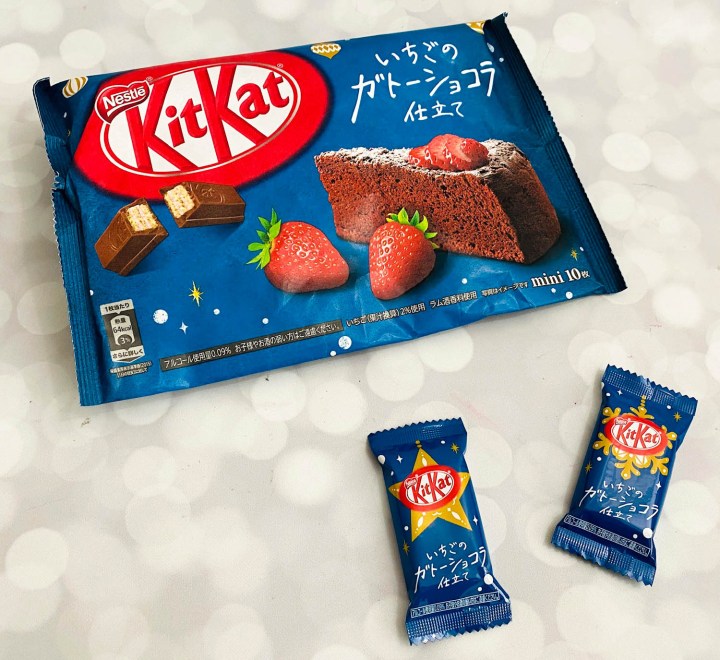 Kit Kat Strawberry Chocolate Cake. This month's KitKat selection is a delicious combination of chocolate and strawberry! Warning – these are almost TOO sweet! I split one with my friend because it was just wow, so sweet and sugary! If you have a sweet tooth you NEED to try these!
The January 2023 box was packed with treats, both traditional and novelty, to help celebrate another year around the sun! There was a good variety of flavors including sweet, savoury, and umami, plus my box also has a refreshing pear drink and a cup of noodles to warm me up on a chilly day. There were also hits and misses but overall, it was still a perfect way to open the year!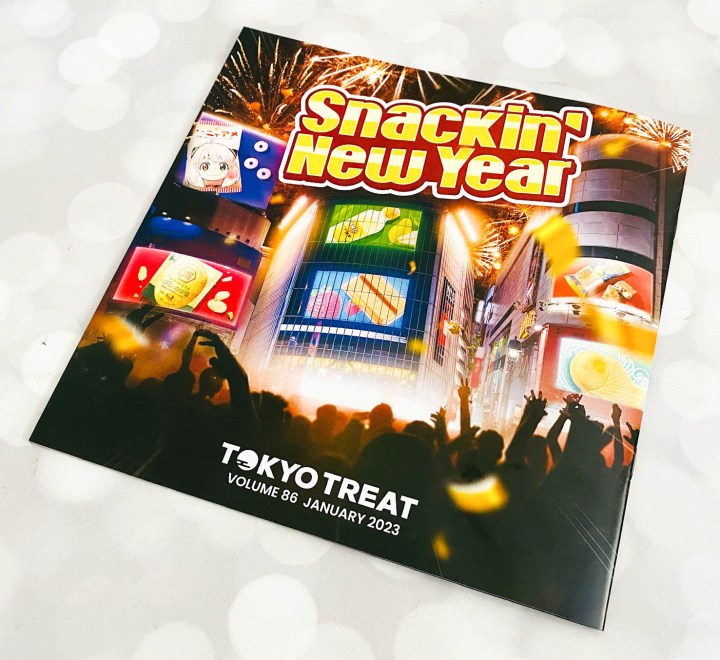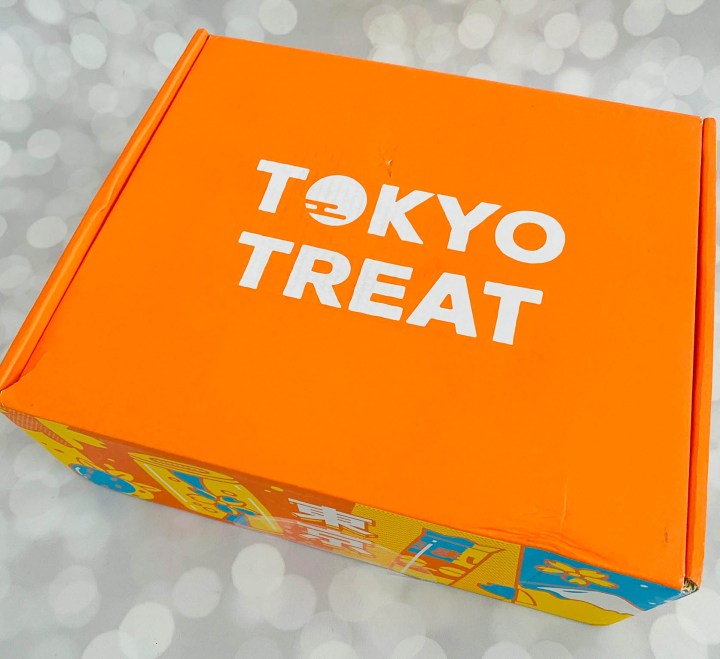 Tokyo Treat is a monthly Japanese snack and candy subscription box that is shipped directly from Japan. Tokyo Treat's Japanese snack and candy subscription box is a reader fave and made the list in our 2022 readers' choice picks of best snack and candy subscription boxes!
ICYMI, Tokyo Treat boxes just got bigger and better! Starting December 1 2021, they removed the Classic option to ensure all TokyoTreat subscribers received the full Japanese snacking experience. Tokyo Treat boxes are now $37.50 per month. Some of the yummy things you can expect in this new version include ramen, udon, soba, jelly, purin, and Japanese desserts. There will still be a Culture Guide, but it will now have 24 pages – which means more articles and cultural information about Japan!