Chocolates are some of the sweetest things you can gift for Valentine's Day – they're mass favorites, alongside flowers, teddy bears, warm hugs, and sweet kisses. If you want to send a box of luscious treats to the most special people in your life, look no further! Compartés has a Valentine's Day Collection, and it offers gourmet chocolates for every budget, beautifully wrapped in gift boxes.
Make their Valentine's Day extra sweet and special by sending a chocolate gift box. Compartés has over 40 Valentine's chocolates, featuring a variety of unique flavors and ingredients. Each chocolate treat is designed with love to deliver an exquisite tasting experience.
Compartés is a gift you can send to your loved ones, no matter your budget. If your budget is a little tight but you still want to surprise a loved one or your Galentine, check out the Compartés chocolate bars that start at $9.95. Splurging a little? Compartés has gift sets and boxes priced under $50! They also have Valentine's chocolate gifts under $100 if you're feeling a bit generous, and decadent gift choices over $100 for the extravagant gifter.
Here are some gift boxes priced over $100 for sweet luxury gifting: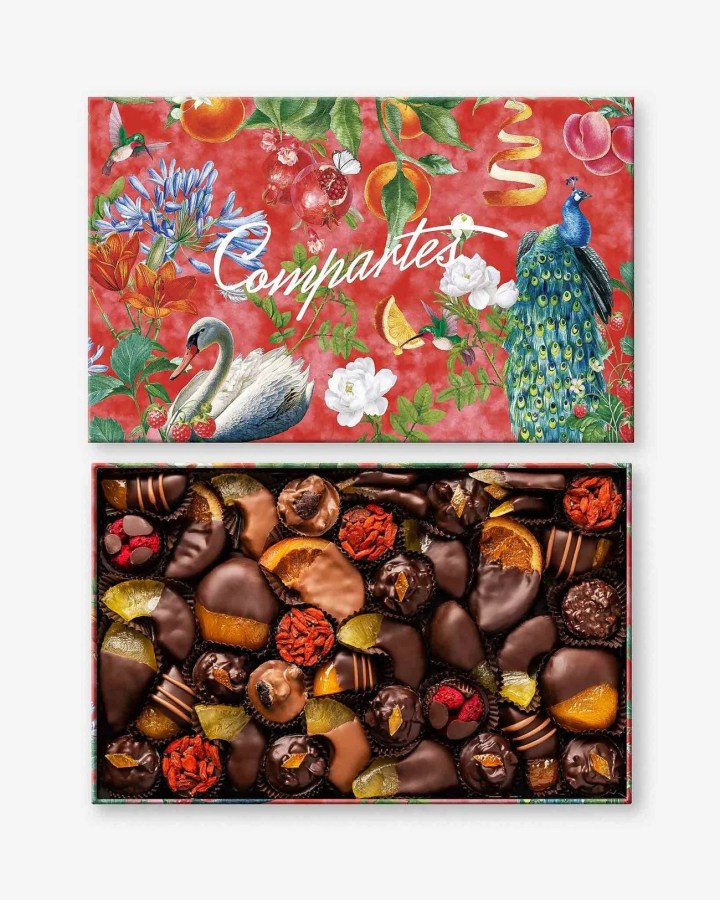 Chocolate Fruit Limited Valentine's Red Edition ($129.95) is a perfect gift that combines top-quality chocolates and delicious fruits that your recipient will fall head over heels for. It's loaded with hand-dipped chocolate fruits that delight the taste buds, packed in a lovely gift box that's printed with flowers, fresh fruits, and wild birds.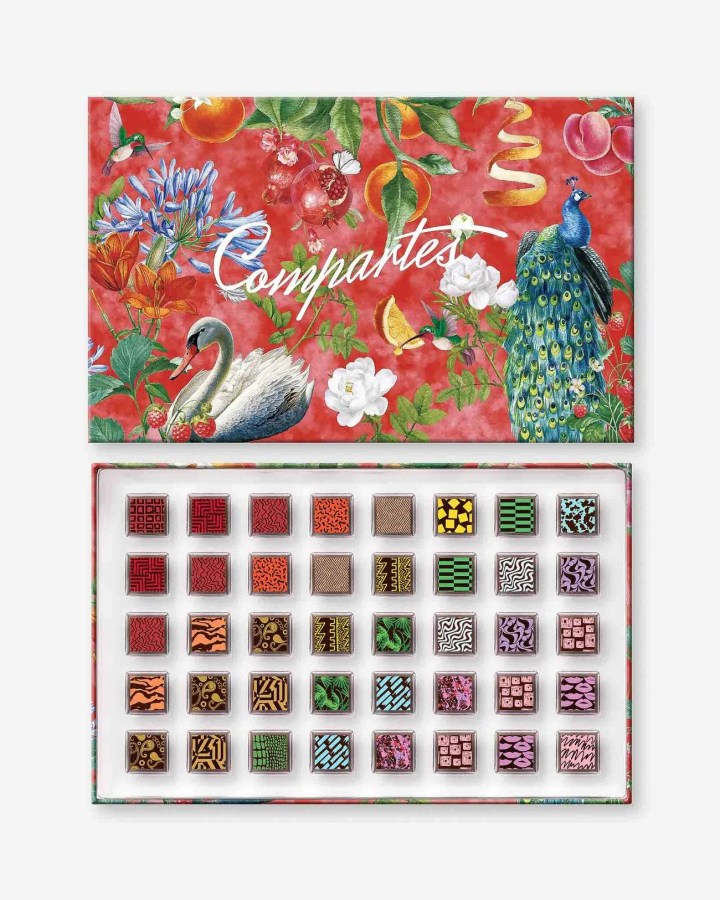 You can also send a generous chocolate treat by choosing 40 Piece Truffles Limited Valentine's Red Edition ($108.95). Packaged in the same gorgeous box are 40 of their beautiful and best-selling truffles, which look absolutely lovely and taste exceptionally delicious!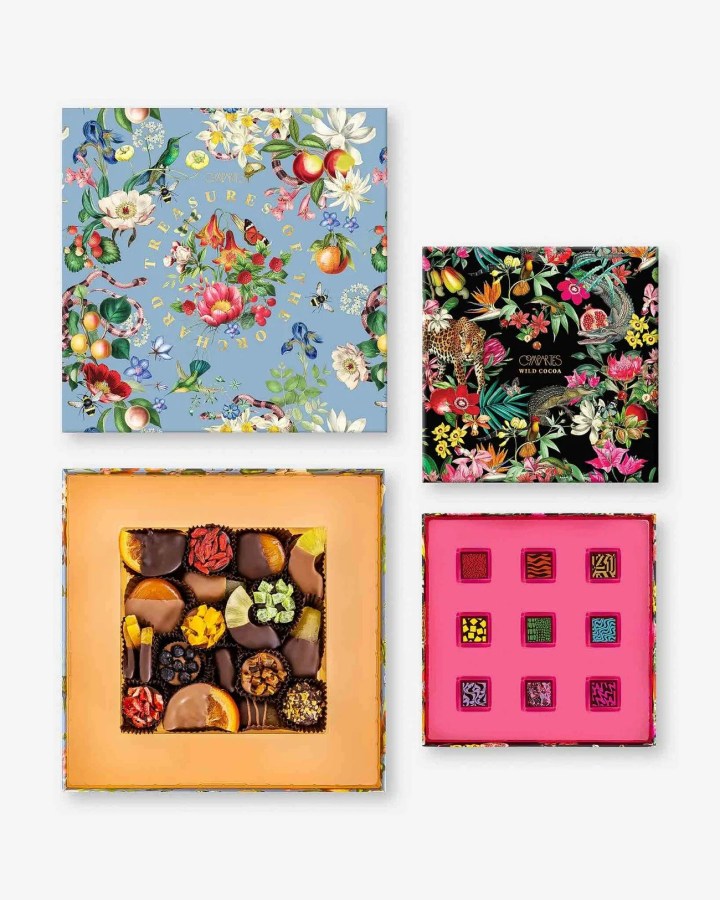 Want to gift the best of both worlds? Valentine's Floral Gift Tower – Gourmet Chocolate Gift Boxes ($107.95) is your best bet! This gift option features Treasures of the Orchard – Chocolate Fruit Gift Box (an Oprah favorite!) and Wild Cocoa Gift Set, a fantastic combo to send to loved ones so they can experience chocolate-covered fruits and gourmet chocolate bonbons in one.
Compartés Valentine's Day flavors include Strawberry Cheesecake, Rose Wine, Raspberry Rose, Strawberry Shortcake, and Red Velvet. From classic chocolates to truffles, chocolate-dipped fruits, premium bars, and more, Compartés makes a romantic gift choice. It's a heartfelt gesture for your special Valentine – a decadent gift they'll always remember!
If you want your Valentine to continue receiving chocolates long after Valentine's Day is over, gift them Gourmet Chocolate of the Month – it delivers exotic tastes to adventurous chocolate lovers every month!
Looking for subscription box gift ideas? See our full subscription box gift guide!