MEL Science New Year deal for new subscribers to try out their STEM subscription box for kids this 2023!
Get lifetime discount when you use the coupon code HELLO15 – that's 15% off on all orders FOR LIFE! (US/UK only). Ends 1/31.
OR Get 50% off your first box on any MEL Science boxes! Use the coupon code SAVE50 at checkout!
Get more at Mel Science this New Year!
MEL Science brings monthly science kits straight to your door – and makes science cool and fun for kids! If you want to pass your best memories of your chemistry kit to your kids, or ensure that the kids are prepared for STEM learning, it's the perfect subscription! The MEL science kits – they offer chemistry and physics over a range of ages – are REAL science  with an app and cool VR features, too! Your kids will learn to experiment using real science and terminology. See more about MEL Chemistry, MEL Physics, MEL Math, MEL STEM, MEL Coding, and MEL Med below!
MEL Chemistry is a monthly AR powered STEM subscription box from MEL Science intended for kids ages 9-14. You can subscribe to the box for $34.90 each month. Each monthly kit contains 2-3 science experiments with enough materials to try it twice, plus step-by-step instructions. All the experiments are designed for home use. Read all our MEL Chemistry reviews to find out more!
---
MEL STEM is designed for kids 5 to 9+ years old! This new kids STEM subscription is $34.90 per month + FREE shipping, and will include all the things you need for a fun STEM project, live science classes, and a supplementary AR lesson! See all our Mel STEM reviews to find out more!
---
MEL Physics costs $34.90 per month + FREE Shipping, and will include one hands-on Physics experiment + FREE VR lessons you can access via the MEL VR app! Check out all our MEL Physics reviews to find out more!
---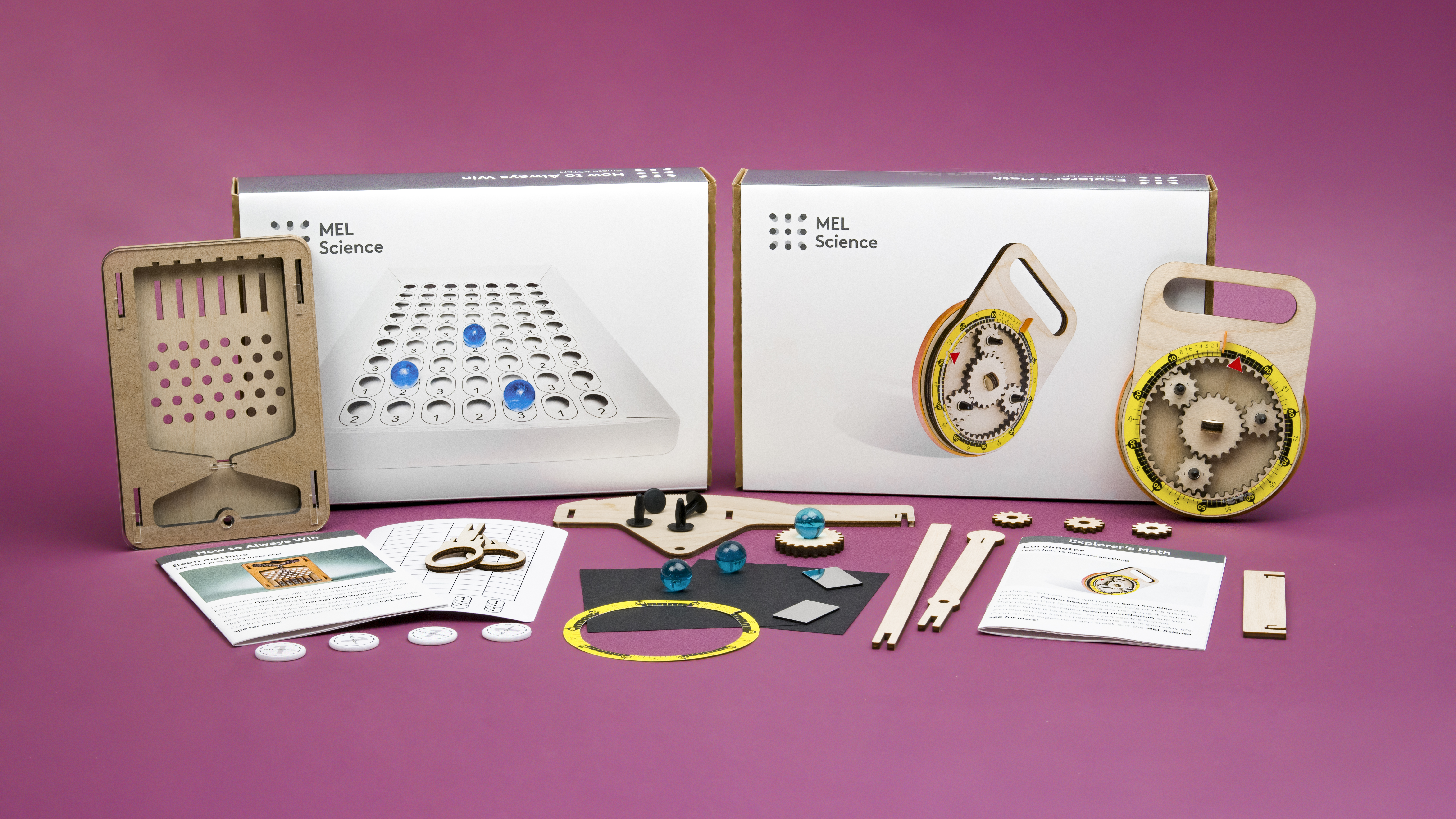 It may seem like a challenge to get kids interested in learning mathematics, but there is a fun and engaging way to do so! Kids ages 8 to 12+ will find math lessons exciting with MEL Math by MEL Science, a subscription box that gives kids a proper understanding of math and helps build a foundation for success in learning the depths of it.
Explore math in all of its wonders with just a monthly shipment. A box costs $34.90 per month, plus the shipping fee.
---
MEL Coding  is a STEM subscription for kids age 4 – 7! This subscription starts at $20.90 per month, and will include projects to teach kids the basics of computer programming screen-free. Each monthly set contains a new book, story map, coding blocks, 3D puzzles, and STEM game!
---
MEL Med STEM subscription for kids age 14 and above has an awesome Cyber Monday sale to help kids find their path in medicine! This subscription is $69.90 per month, and will include up to 5 hands-on medical experiments every month based on a theme.
---