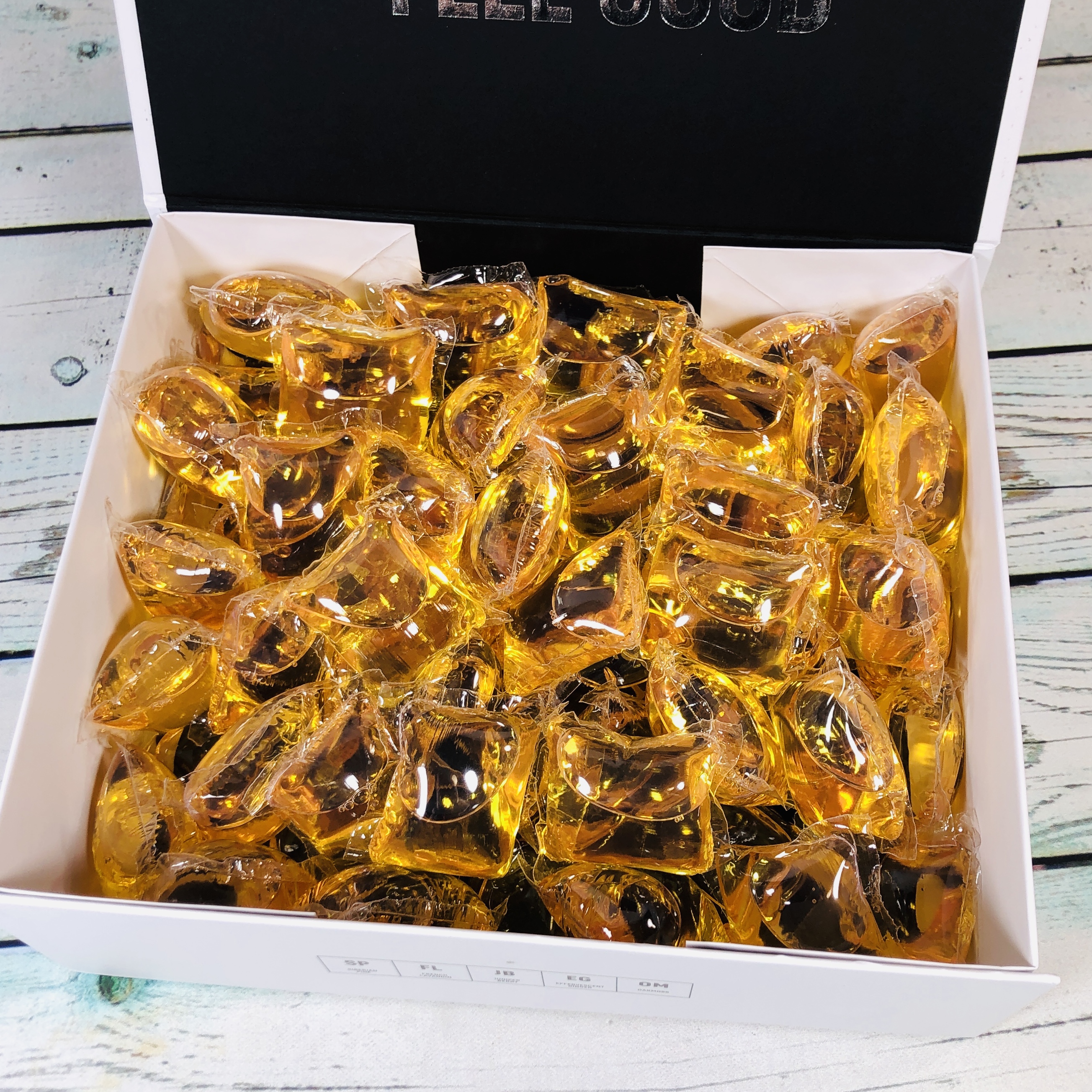 Here's everything you need to know about this laundry subscription.
Laundry Sauce Review
Laundry is one house chore that needs to be done. It's actually never-ending because you constantly need a change of clothes! It's human nature and good practice for hygiene too! You can't simply brush piling dirty clothes off and continue every day when you have a basket full of uncleaned clothes. It's a task you must complete to keep clothes fresh and clean.
And this one chore is easy when you have the right products to help you with it. We're not talking about washing machines here, but laundry supplies, like detergent and fabric softeners! Luckily, there's Laundry Sauce to make laundry smell good, feel good, and look good. This subscription reimagined laundry by incorporating bold fragrances.
"At Laundry Sauce, we elevate your everyday essentials so you can rise above the ordinary and be extraordinary." And they did something about it! They combined art and science to create the world's best smelling laundry detergent. It aims to take the task of cleaning clothes to new heights by staying away from boring, mundane scents and bringing exotic, unique scents to power up your laundry experience.
It sounds really interesting! So to fill our curiosity about this laundry subscription, we tried it. We also included some frequently asked questions to give you a good grasp of the brand. To learn more, just continue reading!
DEAL: Save 20% off your order with code FRIENDS20 (good for one-time purchases only, subscriptions already save 20%).
Laundry Sauce Benefits & Drawbacks
First, here's a list of advantages and disadvantages of Laundry Sauce:
Laundry Sauce Benefits
Unique scents
Subscribe and save
No big bottles
No dyes
Easy-to-use
Tough on stains, gentle on clothes
Scents contain no animal products, no parabens, no phthalates, no chemical additives, no pesticides, no GMOs
Delivered straight to your door
Satisfaction Guarantee
Laundry Sauce Drawbacks
Only three scents to choose from
Some reviews say scents don't last long
No international shipping
Laundry Sauce Review
Summary
Laundry Sauce gets your clothes smelling fresh and looking clean! This laundry subscription has a principal perfumer and scent artist responsible for creating exotic scents that makes laundry a pleasurable chore to do. Packed in simple-to-use premium pods, you can get rid of stains & dirt and leave clothes smelling like sophistication! Pick a scent, subscribe, and save more on every load.
My Laundry Sauce Review
Laundry Sauce is here to help make a humdrum chore more pleasurable by providing detergent pods that smell amazing, like cologne for your clothes! They have three different scents to choose from and while they are meant for men, women may like the unique, mostly unisex scent that differs from the usual suspects found at the grocery store. I had the opportunity to try Siberian Pine, and it was a hit in my home!
Laundry Sauce challenges men to depart from the mundane and embrace new experiences. It all starts with a bold scent that exudes confidence with finesse, without ever begging for attention. Statement-making, yet understated. Complex, yet uncomplicated. Laundry Sauce makes smelling like the best version of you as easy as wash, rinse, and repeat. Plus, at only $1 per load of laundry, our pods are an everyday luxury that everyone can afford. Unleash the inner beast and leave them wanting more…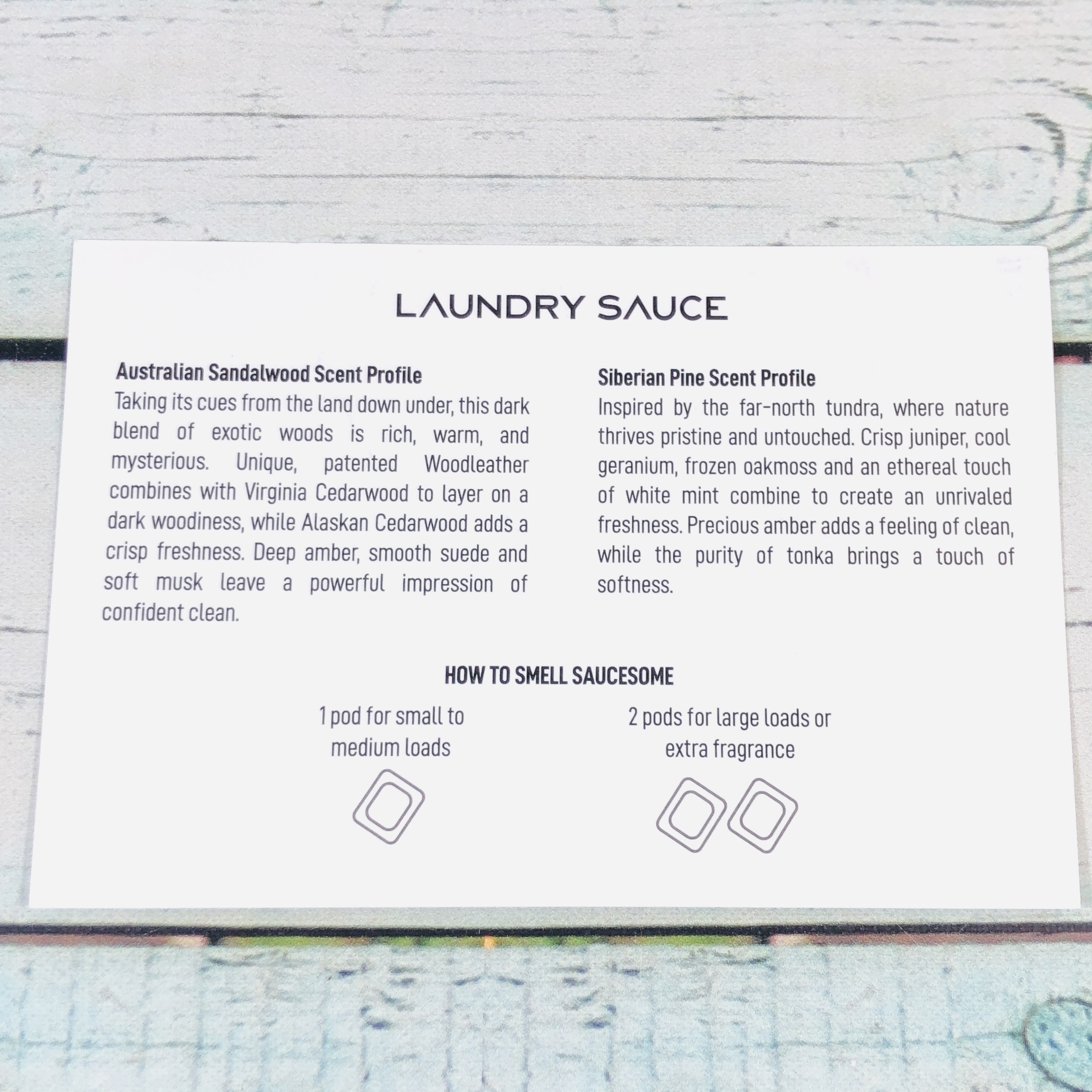 I received a card with the description of the two available scents (now three – with the addition of Egyptian Rose). I'm trying Siberian Pine, which has notes of juniper, oakmoss, and amber.
Inspired by the far-north tundra, where nature thrives pristine and untouched. Crisp juniper, cool geranium, frozen oakmoss and an ethereal touch of white mint combine to create an unrivaled freshness. Precious amber adds a feeling of clean, while the purity of tonka brings a touch of softness.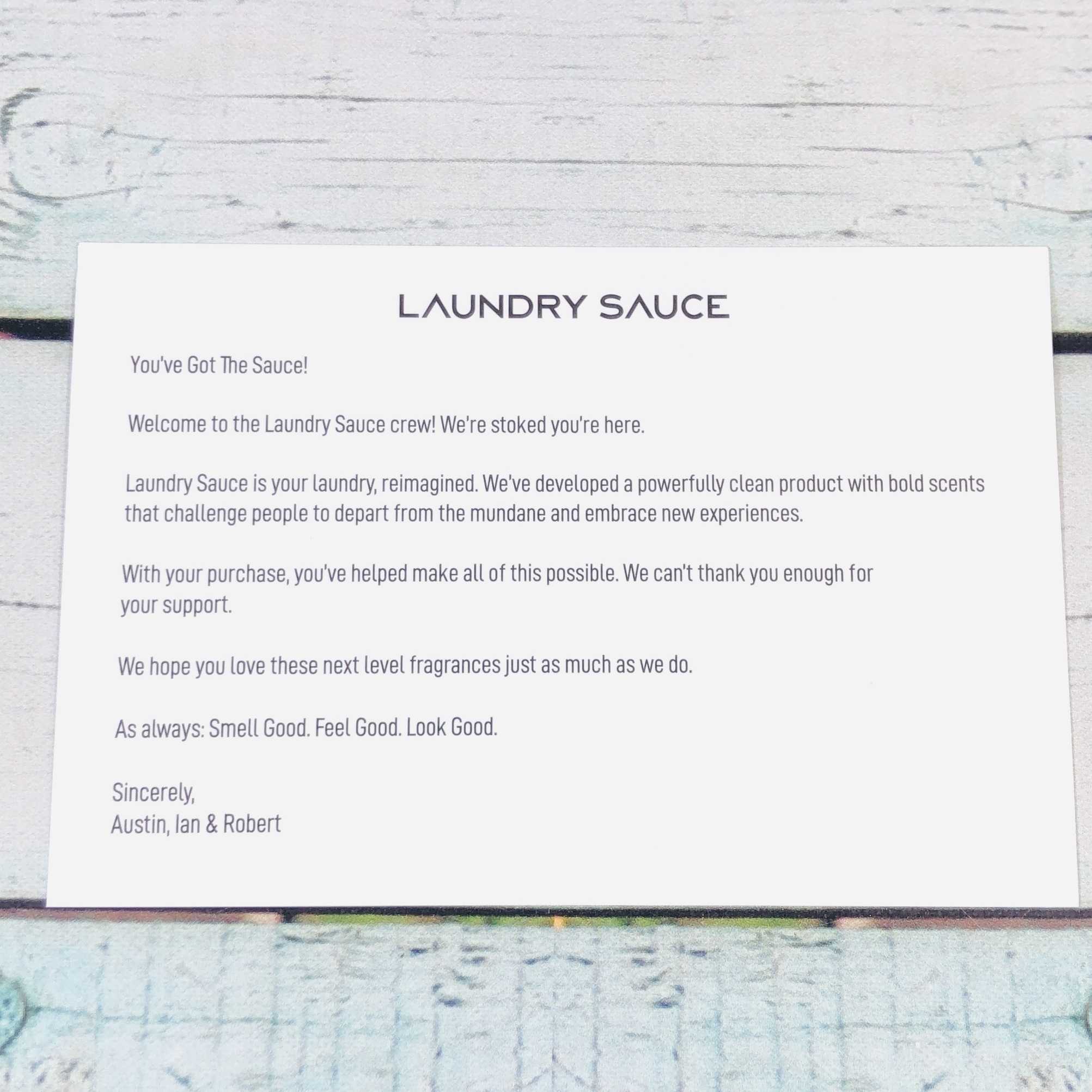 The back of the card welcomed me to the club!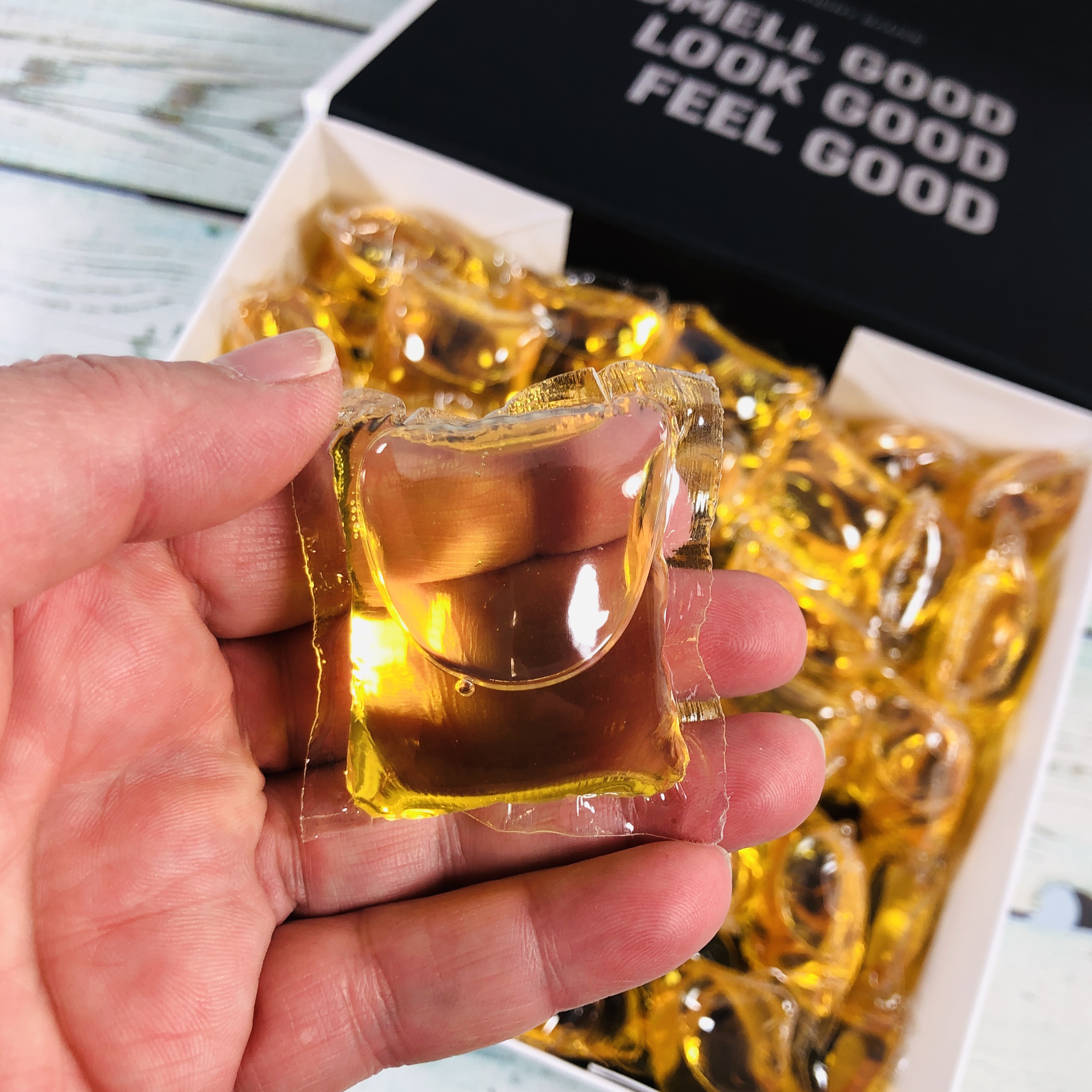 This was super easy to use! I just placed one pod in my front-load washer (not in the dispenser!), stuck the laundry inside, pushed the buttons, and let LG take care of the rest. When it came time to put the laundry in the dryer, I had a dilemma: I always use a dryer sheet – but would Gain overtake the scent of the pod? I crossed my fingers and hoped for the best, and I could smell the beautiful unisex fragrance when I removed the clothes from the dryer and for a few days after that when I wore my clothes. I kid you not, my husband asked if I had switched to a different soap as he sat there on the couch sniffing his shirt. He said they actually smelled clean (I think he means they smelled noticeable because I'm pretty sure my usual detergent still cleans). I liked the smell too! But then, I've long been a fan of unisex scents, and I don't think Laundry Sauce smells overly strong or manly, but it sure smells good!
Is Laundry Sauce Worth It?
I cannot speak for everybody else, but for me and my experience, I can say it's worth a try! Laundry Sauce provided some unique scents to leave clean clothes with. Although meant for men, I find them unisex, and women can love them too! There are 69 pods in the box, each containing 22ml of ultra-concentrated formula. These pods do the job, leaving our clothes smelling saucesome!
And since it works on a subscription, you no longer have to constantly check if you still have pods at home. They deliver laundry pods straight to your door on your desired frequency! The box where they came in can be reused as well, as it looks sturdy and nice. I absolutely loved the Siberian Pine scent and can't wait to try the others, plus the dryer sheets too!
All About Laundry Sauce
Laundry Sauce gets rid of the bland and boring laundry routine by replacing it with an innovative laundry product. Defined as the best-smelling luxury laundry pods, you can definitely level up how you clean dirty clothes – it is cologne for your clothes!
How does Laundry Sauce work?
At Laundry Sauce, there's no lengthy process to complete to start receiving your laundry pods. It's as simple as you can get and much easier than shopping at your local store. With just a few taps from your fingertips, you can set up a subscription and never worry about running out of it again! You can just forget it, unbox the delivery once arrived, wash, smell great, and repeat.
You simply shop online, pick your desired scent, click subscribe and save to get a 15% discount off every order, and set your preferred delivery frequency. A box of Laundry Sauce pods comes with 69 pods, each loaded with an ultra-concentrated formula (22ml) that is tough on stains but gentle on your clothes. It contains no dyes and works great in low-water volume machines.
Scents are meant for men, but women may love them too! With unique (mostly unisex) scents, you'll take a new route for your laundry habits. Available are Australian Sandalwood with scent notes of crisp bergamot, cedarwood Alaska, eucalyptus, woodleather, and amber; Siberian Pine with scent notes of effervescent ginger, juniper, Siberian pine, French lavadin, and orange flower; and Egyptian Rose with scent notes of Egyptian geranium, briar rose, honeyed hawthorn, vanilla bourbon, and Haitian betiver.
Subscribers can set Laundry Sauce to arrive every 2, 3, 4, 5, or 6 months. The brand also has a satisfaction guarantee, wherein if you're not completely satisfied with your order, they'll replace it for you or issue a refund instead. You can also rotate between scents and cancel anytime – no commitment!
How much does Laundry Sauce cost?
It costs $1 per load, which means a box of 69 pods is $69. The price drops to $0.85 per load when you opt for a subscription. It will cost you $58.65 for a box of laundry pods, giving you a savings of 15% for every box delivered. Standard shipping is $6.99. If you want to expedite your order, you either pay $9.99 (2-3 business days) or $15.99 (1-2 business days). Shipping is free for all orders over $75.
Where can I buy Laundry Sauce?
To experience and try unique scents for your laundry, you can subscribe and save to Laundry Sauce via its official website. It has a user-friendly interface, which allows you to navigate the website with ease. Simply click the Shop Now button or the Laundry Pods tab on the navigation bar so they can redirect you to a page where you can pick your scent. Choose one-time if you don't want a subscription, or subscribe and save for recurring deliveries. Set your delivery frequency and add to cart, then checkout!
Where and how does Laundry Sauce ship?
Currently, Laundry Sauce only ships to the United States and doesn't offer international shipping. Delivery times may take between 1-7 business days, depending on the shipping method you choose upon checkout. Standard shipping is 5-7 business days, Ridiculously Fast shipping is 2-3 business days, and Teleported Basically shipping is 1-2 business days. Once shipped, subscribers will be notified through email.
How is Laundry Sauce packaged?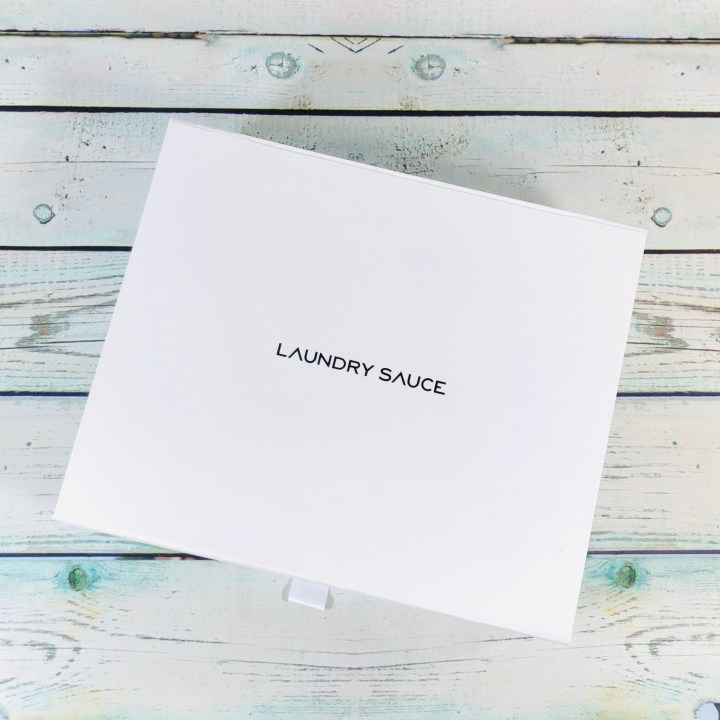 Laundry Sauce pods are made in North America and packaged in the USA. The concentrated liquid formula is encased in a water-soluble film made from biodegradable polyvinyl alcohol (PVA). All these pods are then packaged in a sleek box with luxurious foil-stamped branding. Australian Sandalwood scented pods arrive in a black box, Egyptian Rose in a rose gold box, and Siberian Pine in a white box.
Shipments arrive in a really nice, sturdy box. It even has a pull tab, so you can easily open it. You'll be welcomed by a burst of fragrance! Sitting on top of the pods is a thin layer of foam for extra protection while en route.
My box of laundry pods is now sitting on top of my washer, and I'm sure it can be reused for storage as soon as it's empty. The instructions are at the bottom of the box. It also lists some of the ingredients and safety info (full ingredients are on their website). Make sure to keep away from children because they might look like candy (at the very least, they remind me of mochi).
What products does Laundry Sauce sell?
Laundry Sauce is focused on helping you clean dirty clothes and leave them smelling fresh, which is why they offer laundry pods in Australian Sandalwood, Siberian Pine, and Egyptian Rose scents. A box (whether one-time or subscription) contains 69 pods with a premium smell.
They also sell premium scented dryer sheets (69 sheets per box) in the same scents as the pods to help make laundry softer to the touch, reduce static, and deliver long-lasting fragrance for $0.36 per load ($25 on a one-time purchase) or $0.31 per load ($21.25 on a subscription – save 15%). You can also opt for a delivery every 2, 3, 4, 5, or 6 months just like the laundry pods.
Will you be subscribing to Laundry Sauce for your laundry needs?