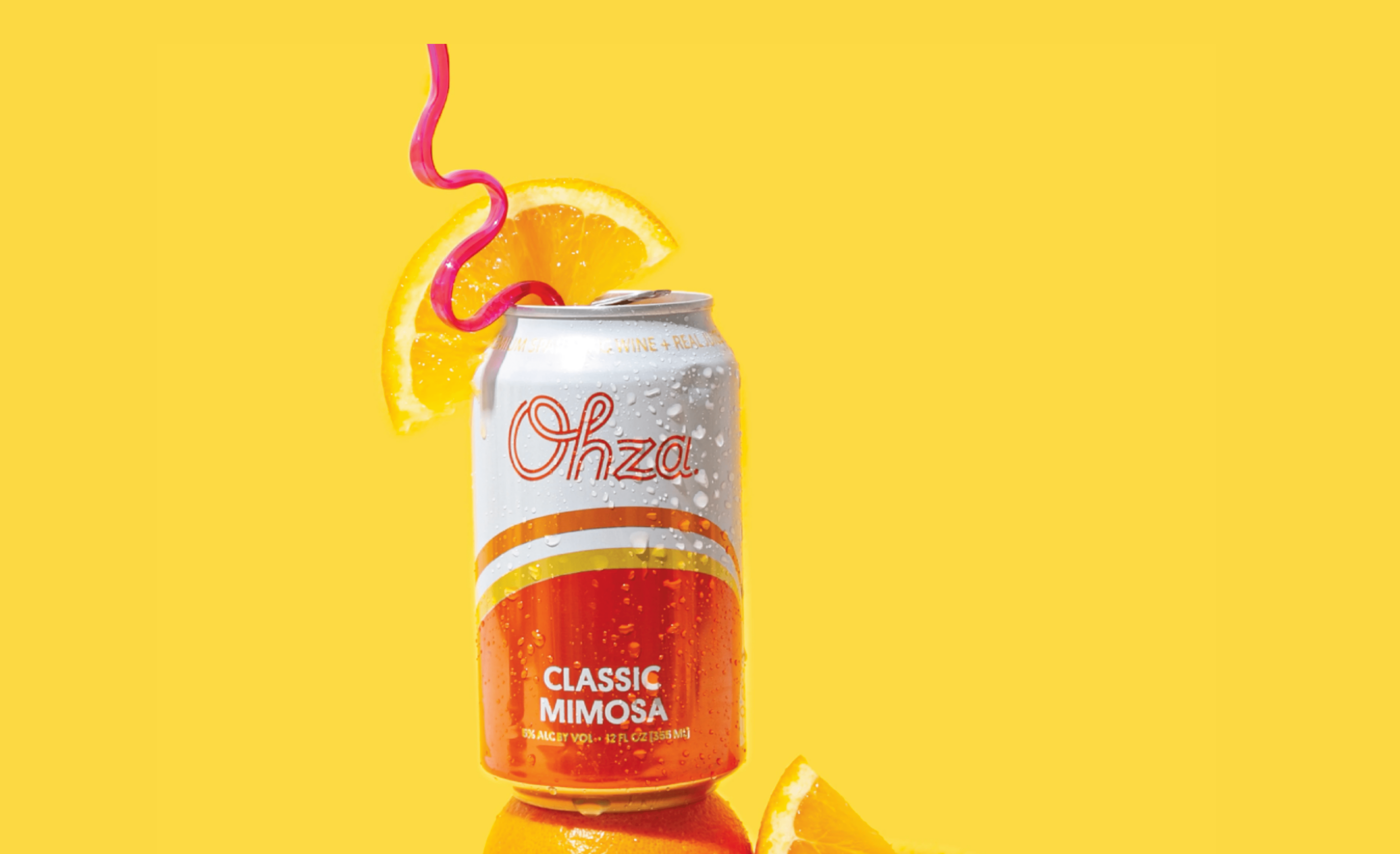 Mimosas are great drinks for brunch, as well as for beach trips, holiday gatherings, and other fun celebrations. The best mimosas use high-quality sparkling wine and fresh juice, but if you want to save your self from the trouble of making cocktail drinks from scratch, Ohza is your best bet. They make premium, ready-to-drink mimosa with 0% less sugar and 60% fewer calories than a typical mimosa!
Enjoy lighter and less sugary mimosas in cute and portable cans with this deal! Just head over to Ohza with this link and use the coupon code WELCOME at checkout to get $5 off your first Ohza order!
Ohza is the original champagne cocktail company that keeps all the things you love about mimosas, but delivered in a less caloric and less sugary ready-to-drink format. Whether you're hitting the beach, tailgate, or après ski, mimosas are now not just for brunch. Ohza's high-quality mimosas are currently available in four flavors: Classic Mimosa, Mango Mimosa, Cranberry Mimosa, and Classic Bellini. They are available in 12-pack ($39), 24-pack ($78), and 48-pack ($149). You can also get a Variety Pack in 8-pack ($29), 24-pack ($78), and 48-pack ($156).
Can't decide which drink to get? Classic Mimosa is made with 100% real orange juice and premium bubbly, which tastes exactly like the mimosa you know and love but healthier. For a fresh, tropical twist, there's the Mango Mimosa which uses real mango juice, creating a champagne cocktail bursting with flavor. If you're craving for something tart, you'd love Cranberry Mimosa, which is a nod to Ohza's Cape Cod roots and also the driest of all their current flavors. Lastly, there's Classic Bellini, oozing with the flavor of real peach juice. No matter which flavor you choose, one thing is for sure—they don't contain excessive sugar so you can enjoy them without the guilt and beyond brunch time!