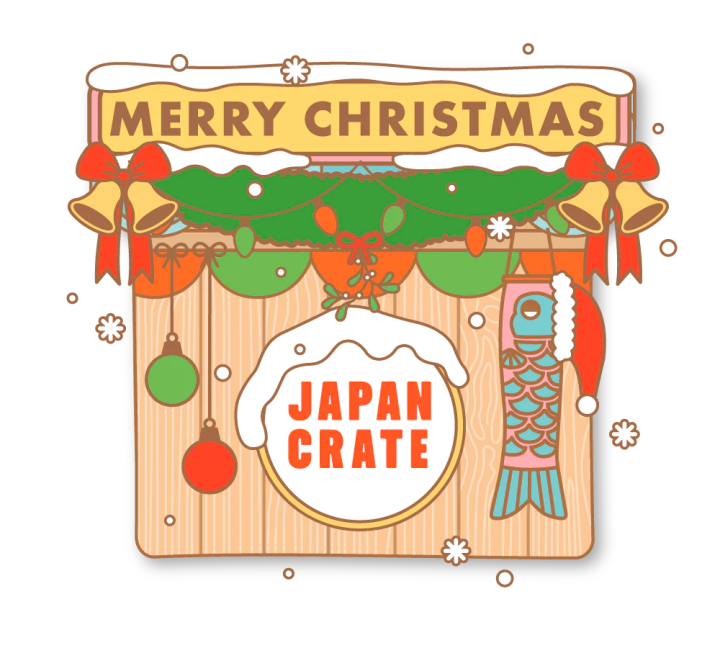 Japan Crate, a Japanese snack subscription box, has released the December 2022 theme and spoilers!
The theme is MERRY CHRISTMAS!
'Twas the night before Christmas, when all through a Japanese snack-less house, not a limited edition flavored Kit Kat wrapper was crunching, not even a mini pouch.

Excited stomachs were patiently waiting by a brightly decorated tree with care, hoping that a special Merry Christmas Japan Crate would soon be there.

A Merry Christmas crate full of seasonal Japanese snacks.
DEAL: Save $3 on your first Premium crate! Use the coupon code HELLO.
Each Premium Crate will include:
Dark Cherry Gummies
Karamucho Spicy Sticks
Kit Kat Chestnut Flavor
Smoked Cheese Pretz
Plus more!
Japan Crate offers three subscription levels – Mini ($22.95 per month), Original ($35.95 per month), and Premium ($49.95 per month). See all our Japan Crate reviews to find out more! Japan Crate recreates the excitement of exploring Japan through sending everything Japan!
What do you think of the Japan Crate spoilers?