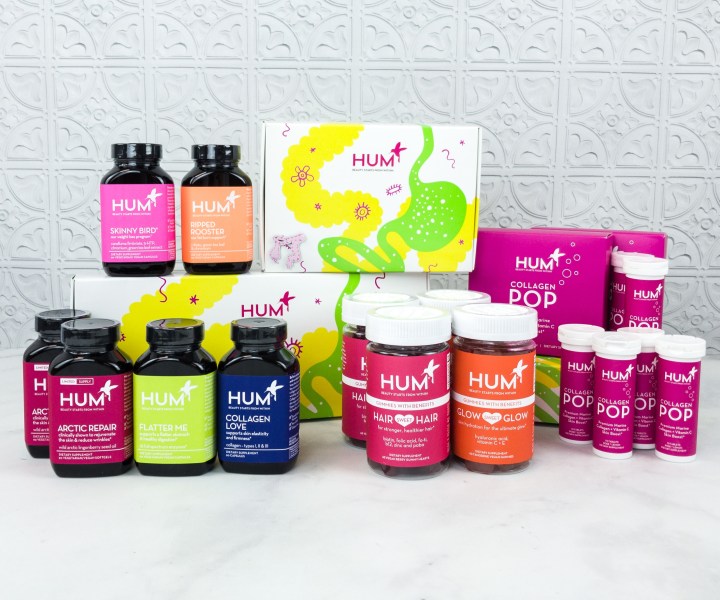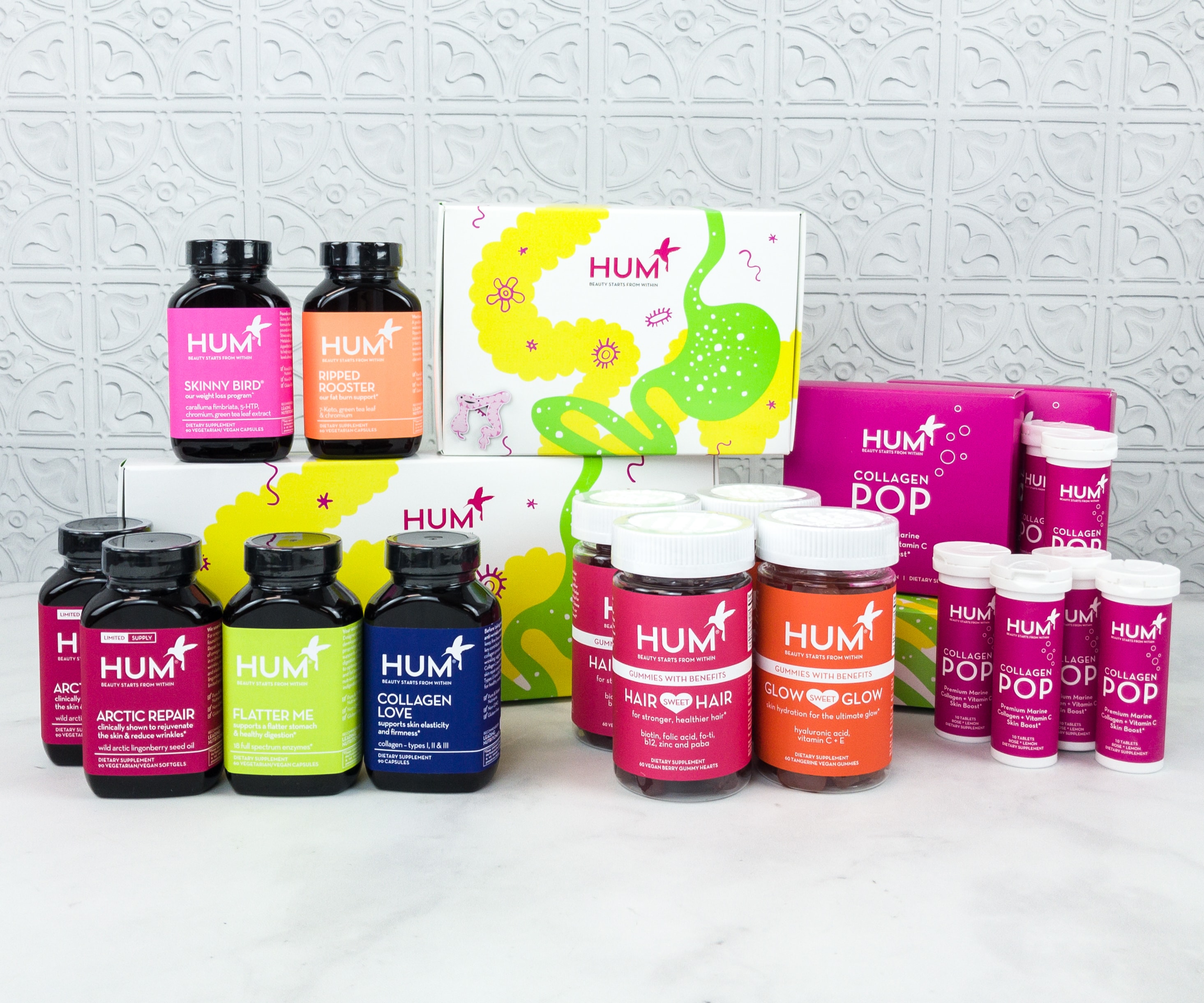 Here's everything you know about this subscription
HUM Nutrition Subscription Review
Health is wealth, and we've all heard it many times. It is generally true since we have to get going each day and keep ourselves in the best shape. Our bodies require vitamins and minerals, and even while we work hard to bridge it all up by consuming a balanced diet every day, with hectic schedules, it may not always be enough.
Enter vitamins and supplement subscriptions like HUM Nutrition to help improve health. It offers wellness by giving you access to different vitamins to take daily. There's one for the skin, body, mood, and hair too! This subscription helps you discover the best vitamins and supplements you uniquely need.
Through one of HUM's founders – Walter – personal experience struggling with his skin and breakouts and the challenge of finding the perfect solution, HUM Nutrition came to life. They started offering a line of targeted vitamins and supplements aimed at solving beauty and lifestyle concerns based on your individual needs, preferences, and health goals. Everything is clean and clinically tested – just what the R.D. ordered!
Curious to know more? Continue reading our review to learn further about this wellness brand.
DEAL: Get 15% off on $29+ orders! Use coupon code HELLO15.
HUM Nutrition Benefits & Drawbacks
But before all that, let's look into the advantages and disadvantages of HUM Nutrition:
HUM Nutrition Benefits
Offers a variety of vegan vitamins and supplements for every need
Personalized product recommendation
Products are third-party tested for purity and potency
Made only with clean ingredients
They're non-GMO verified!
Does not contain ingredients that may be harmful or don't meet the standards of safety and quality, like artificial colors, high fructose corn syrup, artificial flavors, hydrogenated oils, and more
Provides access to registered dietitian nutritionists
Two plans to choose from: monthly (no commitment) and VIP (additional 25% off every order)
HUM Nutrition Drawbacks
Works only through a subscription
Since they offer dietary supplements, you won't see FDA-approved certification on their products
There's a 3-order minimum commitment to the VIP plan
There's a cancellation fee for the VIP plan if you cancel prior to placing 3 orders
HUM Nutrition Review
Summary
HUM Nutrition offers different vitamins and supplements to solve your beauty and lifestyle concerns. Take a quiz, and they'll recommend the best ones based on your unique needs and health goals. All products are made with clean ingredients minus "The Tricky 12", and they're non-GMO verified too! They're also third-party tested for potency and purity. No more guesswork, as they also provide free access to RDs to answer all your queries!
My HUM Nutrition Review
HUM Nutrition is a vitamin and supplement subscription that aims at solving beauty and lifestyle concerns based on your individual needs. They offer nutritionist-designed blends of vitamins, herbs, and supplements that provide the ultimate beauty nutrition. First, you need to fill out a 3-minute health profile and a nutritionist will provide recommendations based on your lifestyle and food and drink habits. It's only available through the manufacturer and also at Sephora. They are also gluten and GMO-free, and all ingredients are sustainably sourced. HUM Nutrition is also featured by beauty editors in Vogue, New Beauty, Glamour, Marie Claire, and more!
The price per supplement ranges from $10 to $60, and they add up depending on how many you want in your box + the shipping fee. You can get a monthly subscription and order at least 3 items to save 15%. If you avail of the VIP plan (3-month subscription), you will get an additional 25% discount.
The box also comes with a mini booklet. It includes photos shared by other subscribers on social media. There's also a short feature about the power of probiotics. Plus, your referral code to share. There's even a chart about different parts of the body and their functions.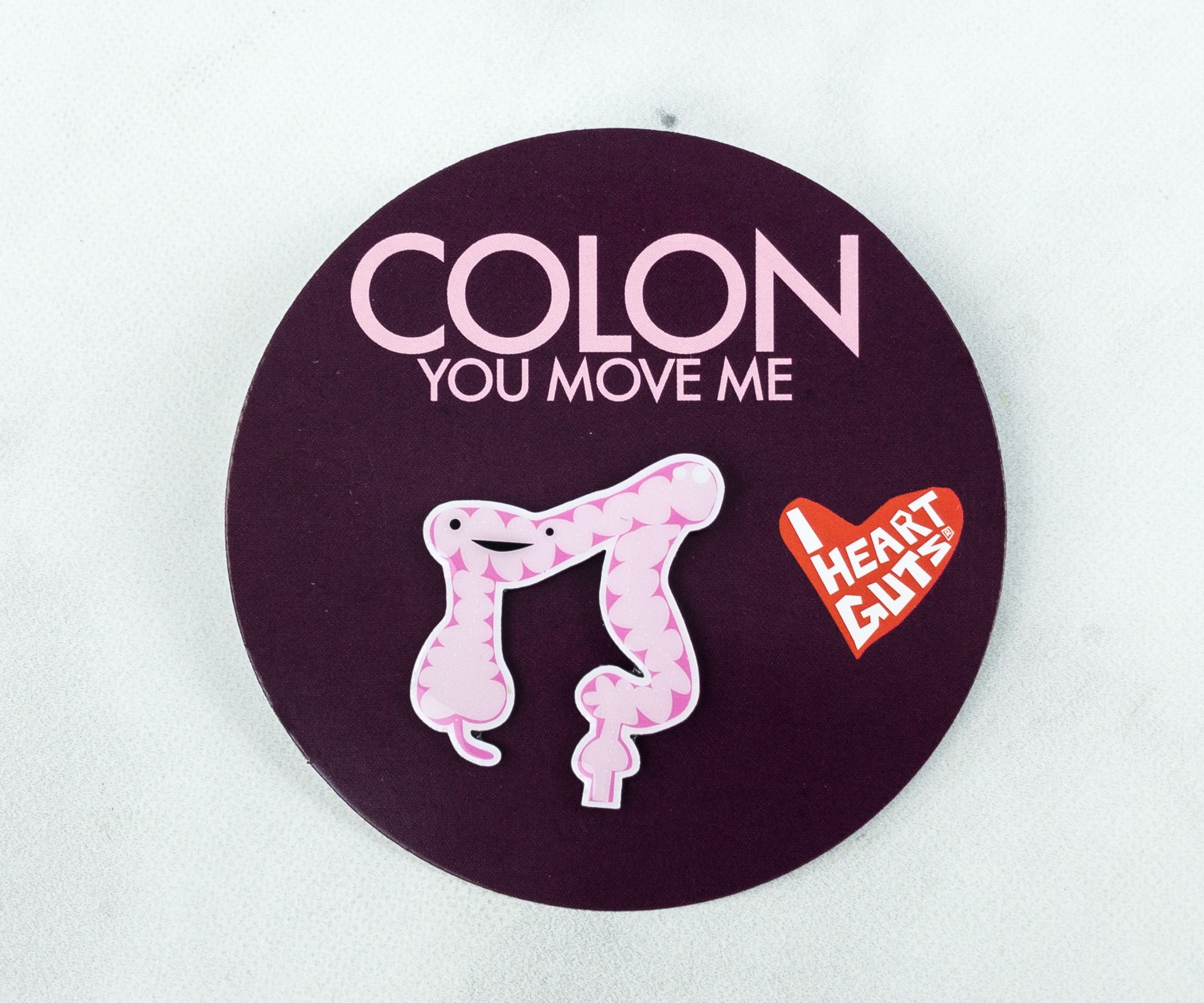 Colon Lapel Pin. There's a bonus pin that features the colon! It measures 1.25″, and it is made from durable printed aluminum.
The colon makes up most of the large intestine and is the magical tube that transforms digested food into feces. Your colon is colonized by a dynamic microbial ecosystem — bacteria account for 60% of the mass of your fecal solids. Wow!
HUM Collagen Pop Premium Marine Collagen + Vitamin C ($30) Packed with highly absorbable premium marine collagen and vitamin C, this supplement helps improve skin elasticity and boost collagen levels. It also locks in moisture in the skin and improves its appearance by minimizing signs of aging like fine lines, wrinkles, hyperpigmentation, and more. We have the Rose+Lemon variant!
To prepare, you just have to dissolve a tablet in 8 oz. of water. Each tube contains 10 tablets. We got 3 tubes, which is good for a one-month supply.
HUM Arctic Repair ($60) helps rejuvenate the skin, reduce wrinkles, and boost skin elasticity. It contains lingonberry seed oil that provides a perfect ratio of omega fatty acids and vitamin A. Lingonberry seeds are exclusive to HUM, and in a study in 2012, they tested 30 women for 3 months, and they showed significant improvement in skin density, hydration, and elasticity while decreasing skin roughness.
HUM Flatter Me ($26) supports a flatter stomach and healthy digestion, as it decreases bloating and helps break down proteins, carbs, fiber, lactose, and fats. As we age, our enzyme levels decrease, which leads to digestive imbalance, so this supplement that contains broad-spectrum enzymes can improve digestion. It contains 18 full-spectrum enzymes, ginger, fennel, and peppermint. You can take 1 capsule twice daily before your two main meals. The bottle contains 60 softgels, good for a month.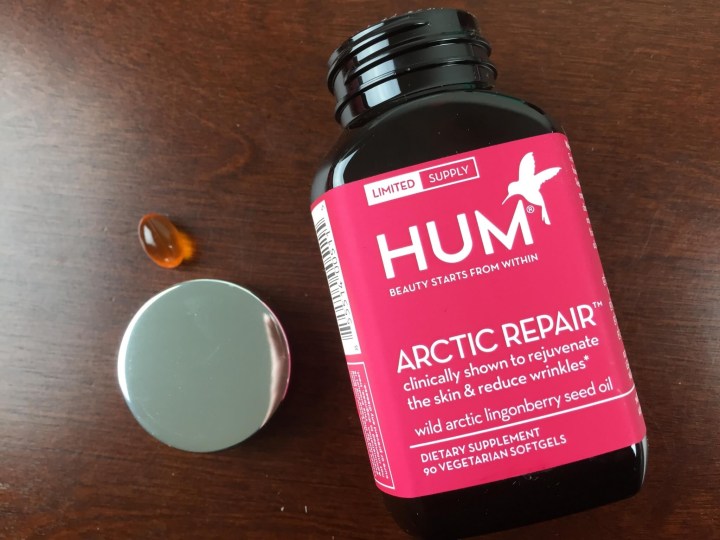 Arctic Repair also contains omega-3, omega-6, omega-9, and vitamin E. You can take 3 softgels anytime with food. Each bottle contains 90 softgels, which are also good for a month's supply.
86% of study participants saw an improvement in skin elasticity**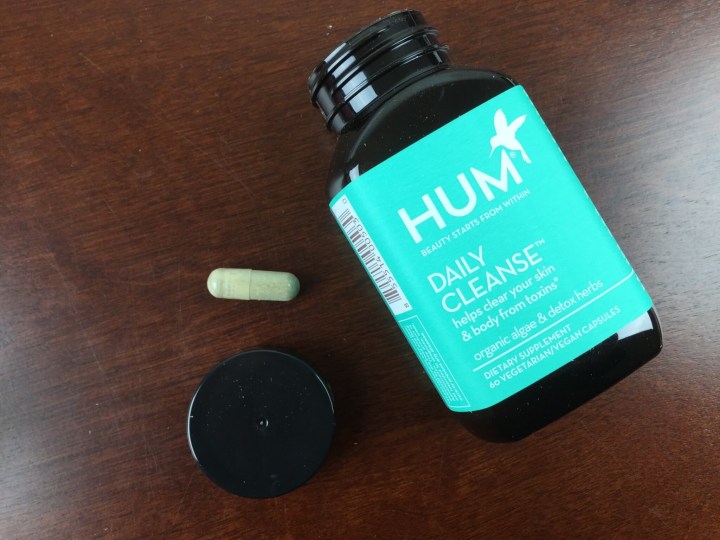 HUM Daily Cleanse ($26) focuses mostly on minerals and an algae-based superfood blend, plus antioxidants like ALA and cleansing herbs. I had been meaning to pick up some milk thistle, and this looked like a great blend, so that's why I chose it. I've been trying to lose some weight and have always found that liver-cleansing herbs are effective for me. This supplement supports the elimination of impurities from the body and helps clear the skin from within. The bottle contains 60 vegan capsules. It is recommended to take 2 capsules daily, at any time, with or without food.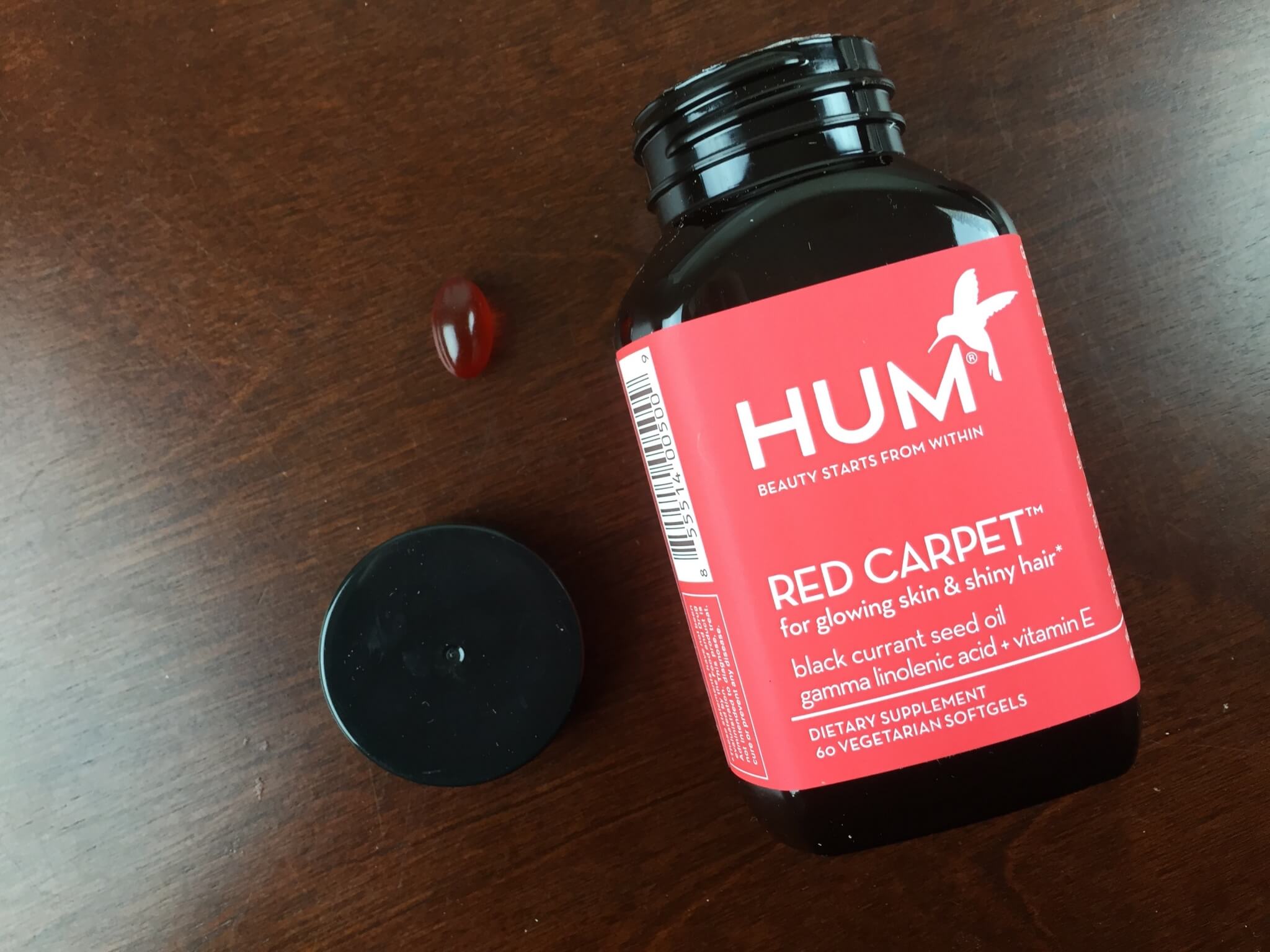 HUM Red Carpet ($26) is HUM's hair & skin formula. This one isn't biotin based (they also have Killer Nails – a vegetarian biotin supplement, and you can buy the two in a daily pouch together). Red Carpet uses Black Currant Seed Oil, which stimulates healthy skin and hair growth. It's also a strong anti-inflammatory. I'm always working on fuller hair (and better skin!), so this one was right up my alley! Each bottle includes 60 vegan capsules, which is enough for a month. Take 2 softgels every day, at any time, with food.
94% reported that their hair felt stronger, shinier, or healthier**
HUM Skinny Bird ($40) helps reduce stress-eating as it balances blood sugar levels and boosts metabolism. Taking 5-HTP increases the production of serotonin, which is said to be involved in regulating food intake. It also helps improve post-meal satiety, which will work for obese women. Aside from 5-HTP, it also contains Caralluma and Chromium.
Another supplement that is perfect for the weight loss journey is this HUM Ripped Rooster ($45), which helps in burning fat. It also supports balanced blood sugar, and it contains 7-Keto that optimizes diet and exercise as it boosts metabolism.
HUM Collagen Love ($40) supports skin elasticity and firmness, repairs and protects the skin, and helps minimize the appearance of fine lines and other signs of aging. It contains collagen peptides, hyaluronic acid, and vitamin C.
Skinny Bird is taken 30 minutes before meals, 3 times a day. Ripped Rooster is taken twice a day with food, and for Collagen Love, it's 3 capsules taken anytime with food.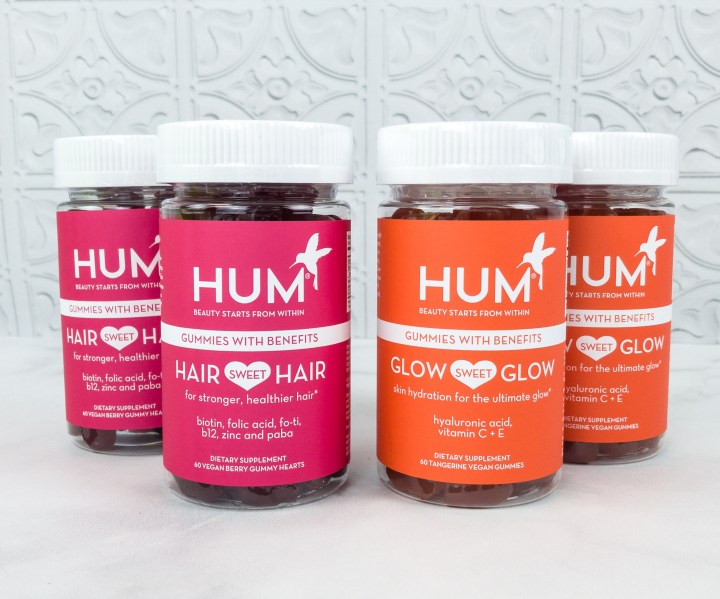 We also have gummies with benefits: Hair Sweet Hair for stronger and healthier hair and Glow Sweet Glow for skin hydration for the ultimate glow.
HUM Gummies With Benefits Hair Sweet Hair ($26) Hair Sweet Hair supports hair growth. It makes the strands stronger and also maintains the health of hair follicles. These gummies are also vegan!
It contains biotin, which is a water-soluble B vitamin, and zinc. Both are important nutrients that support healthy hair follicles. The container contains 60 gummies, good for 30 days. You can take 2 gummies anytime, with or without food. The gummies are heart-shaped! They look cute, and they're definitely yummy!
HUM Gummies With Benefits Glow Sweet Glow ($26) The second jar of gummy candies contains Glow Sweet Glow, and it helps with skin hydration. It helps lock moisture in the skin, boosts hydration, and helps keep the skin plump and glowing, as it also stimulates collagen production.
As we age, our bodies become less effective in producing hyaluronic acid, which helps hold moisture in the skin, so this gummy will help us with that problem. It also has vitamin C! It has the same look as the hair gummies, but Glow Sweet Glow gummies are orange. You can take 2 gummies anytime, with or without food. The container has 60 gummies, which are good for a month as well.
Is HUM Nutrition Worth It?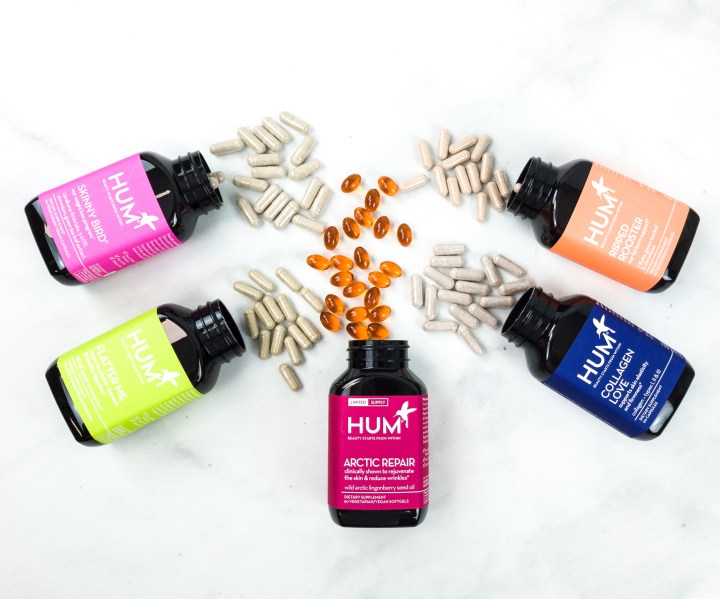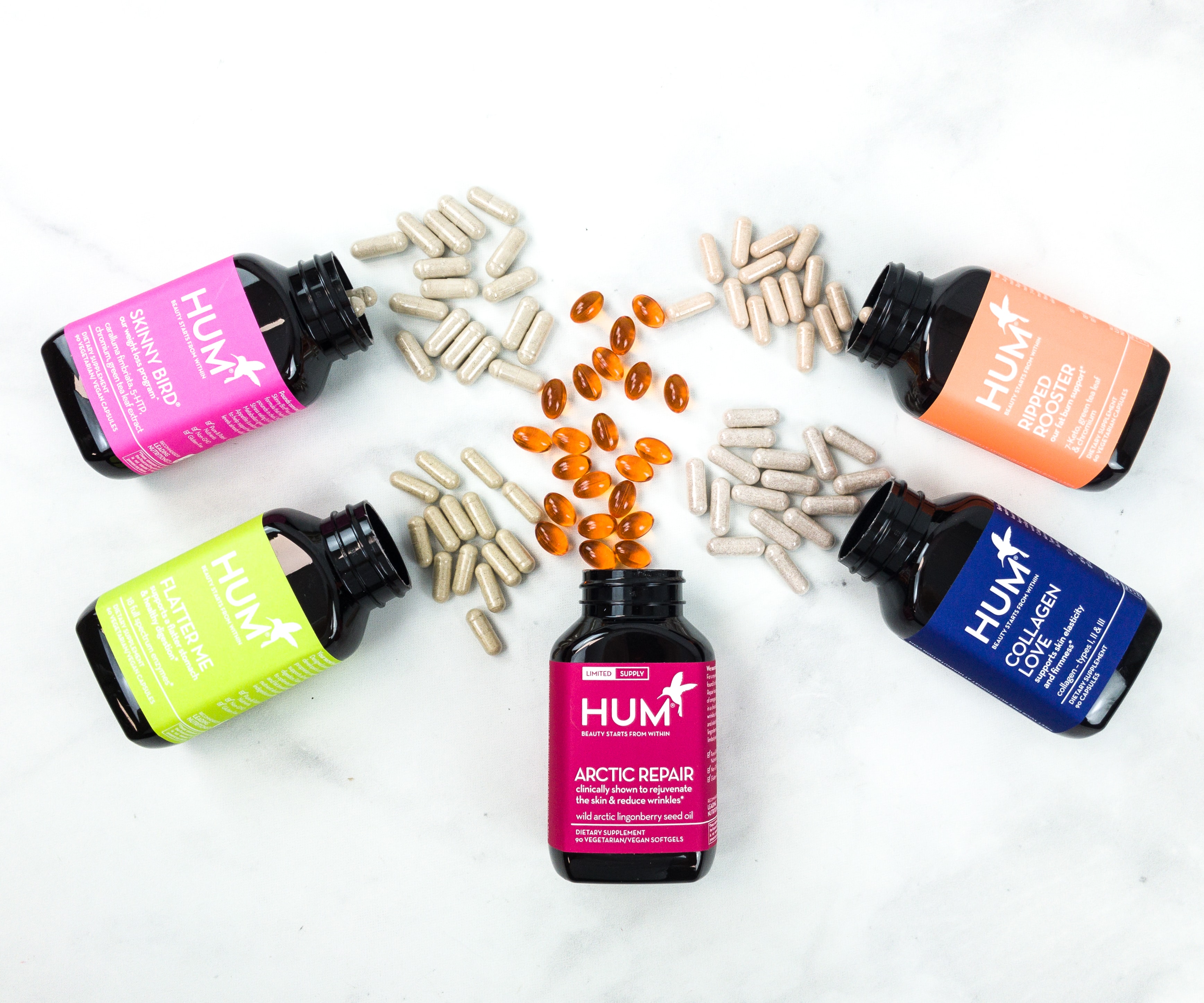 HUM Nutrition makes it easy for us to stock up on supplements! I love that they offer recommendations tailored to my personal needs but also leave me with the option to choose what I want to receive in my box. In this box, I have gummies for hair and skin, vegan capsules for skin and digestion, plus Collagen POPs, and all of them are pretty promising!
These supplements are new and innovative, plus they don't have the weird aftertaste that regular supplements have. So far, I haven't encountered problems taking them! They do make me feel good and look good, and I couldn't ask for more. Aside from supplements for the hair, skin, and body, HUM Nutrition also offers supplements that support the immune system and supplements that help boost your mood. If you want to have a healthy lifestyle, this is one of the easiest ways to start!
All About HUM Nutrition
Understand your goals and nutritional needs fast! HUM Nutrition finds a way so you can meet your match. Whether looking for solutions to breakouts, gut problems, weight and fitness concerns, or hair & nail issues, you can get the best vitamins and supplements!
How does HUM Nutrition work?
HUM Nutrition is focused on helping anyone find solutions for lifestyle concerns. It is a subscription that sends RD nutritionist-formulated supplements to support your health journey. You can simply shop for what you need, but they suggest taking the health quiz to know what's really right for you. It only takes three minutes (or less) to complete, and it includes questions about your usual food style, your everyday mood, what you like to improve about your general health, and more to help them understand your goals and nutritional needs.
Based on your answers, they'll show you the best product recommendations. You'll get access to your personalized nutrition report and unlimited access to an RD nutritionist too. They are licensed experts who will answer all your questions to support you reach your goals.
The company develops and formulates the products with the help of RD nutritionists based on clinical research and scientific evidence. They only use verified clean ingredients and do not include harmful ingredients that don't meet their safety and quality standards. Called the "The Tricky 12", all vitamins and supplements are formulated without artificial colors, artificial preservatives, artificial flavors, high fructose corn syrup, hydrogenated oils, and so on. HUM Nutrition products are, without a doubt, clean internally and validated externally. They are Clean Label Project certified and Non-GMO Project verified.
Checking out what you've added to your cart automatically enrolls you in a subscription. You'll receive auto-delivery of your chosen vitamins and supplements every 30 days. Subscribers are also free to skip a month or postpone deliveries if needed. Canceling the subscription is possible too! But take note that the VIP plan charges back the savings accrued if you cancel prior to placing three (3) orders.
How much does HUM Nutrition cost?
HUM Nutrition gives competitive prices for its products. Vitamins and supplements range from $10 to $60 per bottle. Here's an example of how much each product costs: Daily Cleanse – $26, Big Chill – $20, Counter Cravings – $50, Red Carpet – $26, and Killer Nails – $10.
Shipping is free for orders $50 and above, while there's a $5.95 shipping and handling fee for orders under $50. International shipments are then charged with flat shipping fee of $12.95.
HUM Nutrition offers discounts for first orders. VIP plan subscribers always receive a 25% off on every order. Purchase 3 or more products, and it's another 15% discount. You can also invite loved ones to try HUM Nutrition. If you give your family or friends your referral link, they'll receive $20 off on their first order, and you will receive 200 HUM Rewards points in return, which can be redeemed for your next order or exclusive premium gifts.
Where can I buy HUM Nutrition?
Start thinking about your health and get the right products for your concerns through HUM Nutrition's official website. Take the quiz, unlock product recommendations, add them to your cart, then checkout! Supply them with your shipping details, billing address, and payment info to receive targeted solutions for skin, hair, body, and mood!
Where and how does HUM Nutrition ship?
HUM Nutrition wants everyone everywhere to look and feel their absolute best. Hence, they ship to the US and international locations. They also have international retailers in Germany, the UK, and UAE, where you can find HUM products.
They ship globally via DHL and USPS. Domestic orders arrive within 2-8 business days, while international subscribers may receive their orders within 30 business days, depending on their exact location.
Once your order has shipped, they'll send you a shipping confirmation email with a link to track your shipment. Tracking info is also available to access through your account dashboard.
How is HUM Nutrition packaged?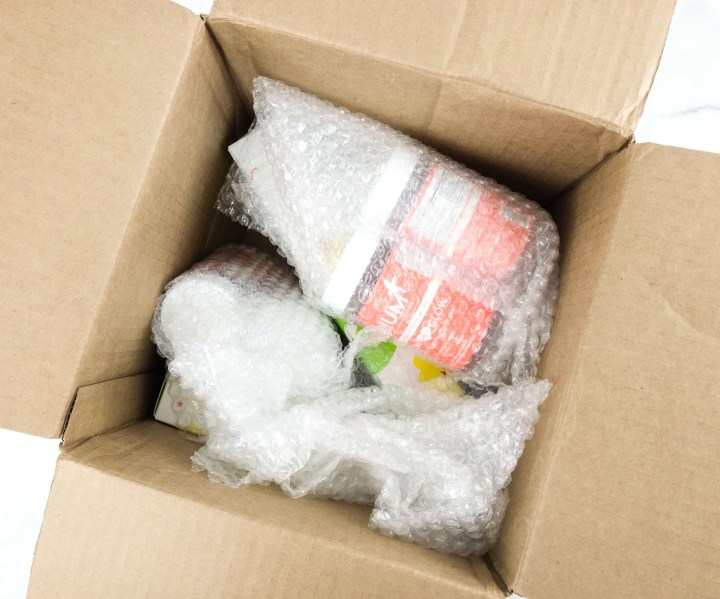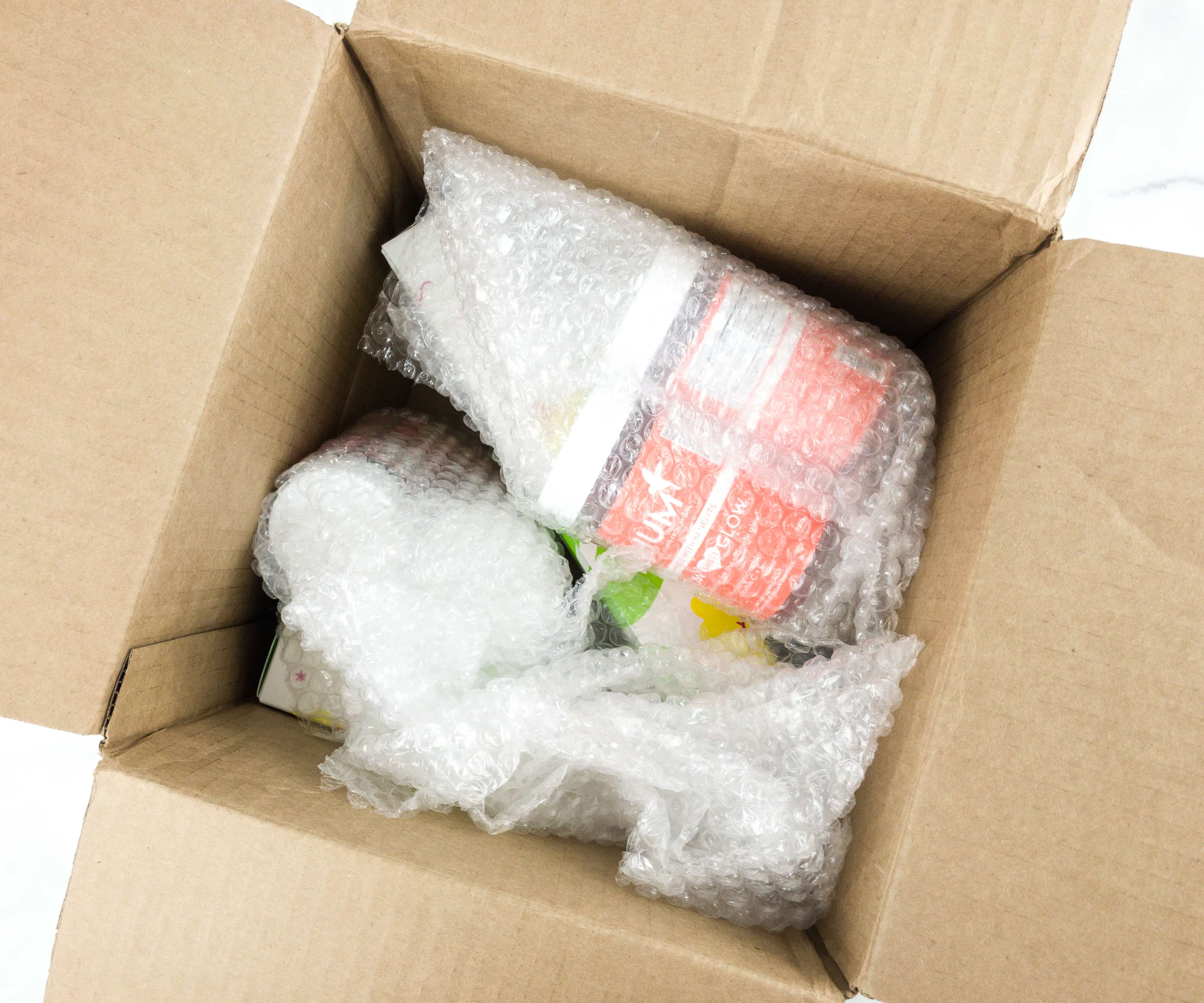 HUM products will be delivered to your door packed in mailer boxes. Inside is where you'll find your vitamins and supplements either encased in smaller HUM boxes made from SFI + FSC certified materials and printed using 100% wind energy or bubble wrapped. As of today, they use Green Wrap, a naturally biodegradable, compostable, and SFI-certified alternative to bubble wrap.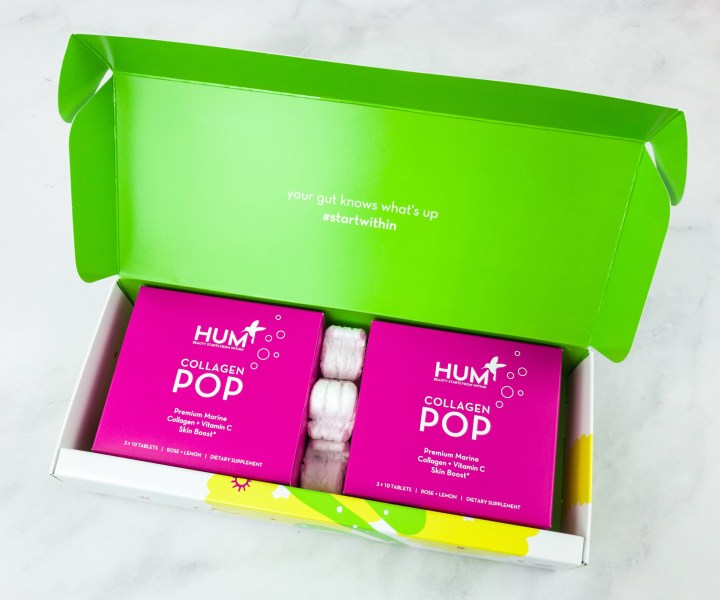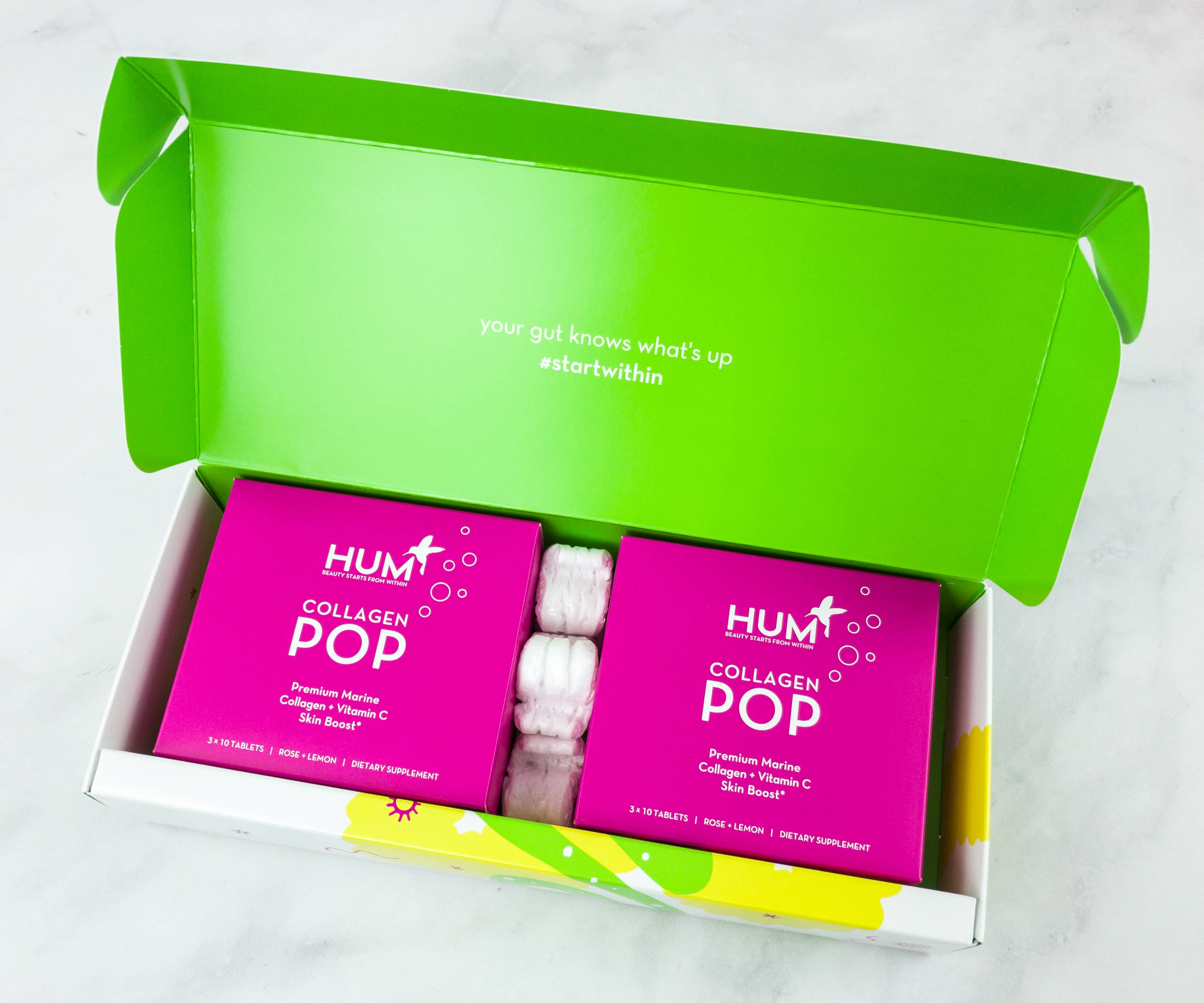 HUM Nutrition offers wellness for you and the planet too! And with that, they're transitioning to ocean-bound plastic to prevent plastic bottles from entering the ocean. Through working with Prevented Ocean Plastic, they collect plastic from the shores of at-risk coastal communities before it hits the ocean. These are then cleaned and processed, resulting in raw materials that they up-cycle into fully recyclable HUM bottles.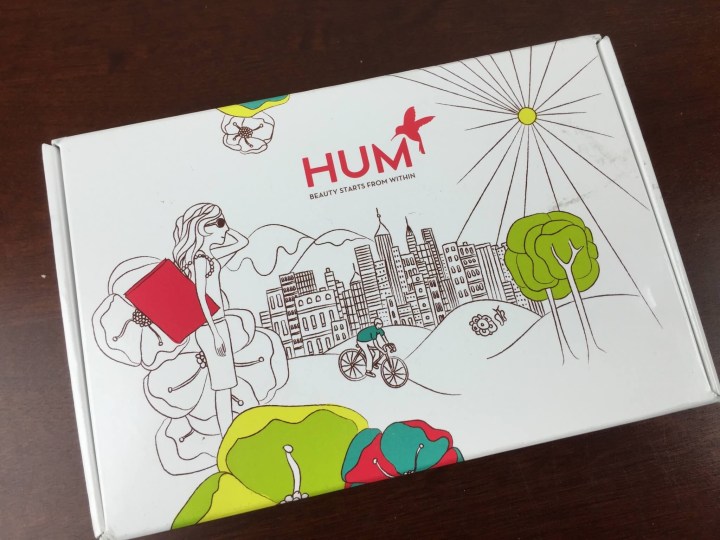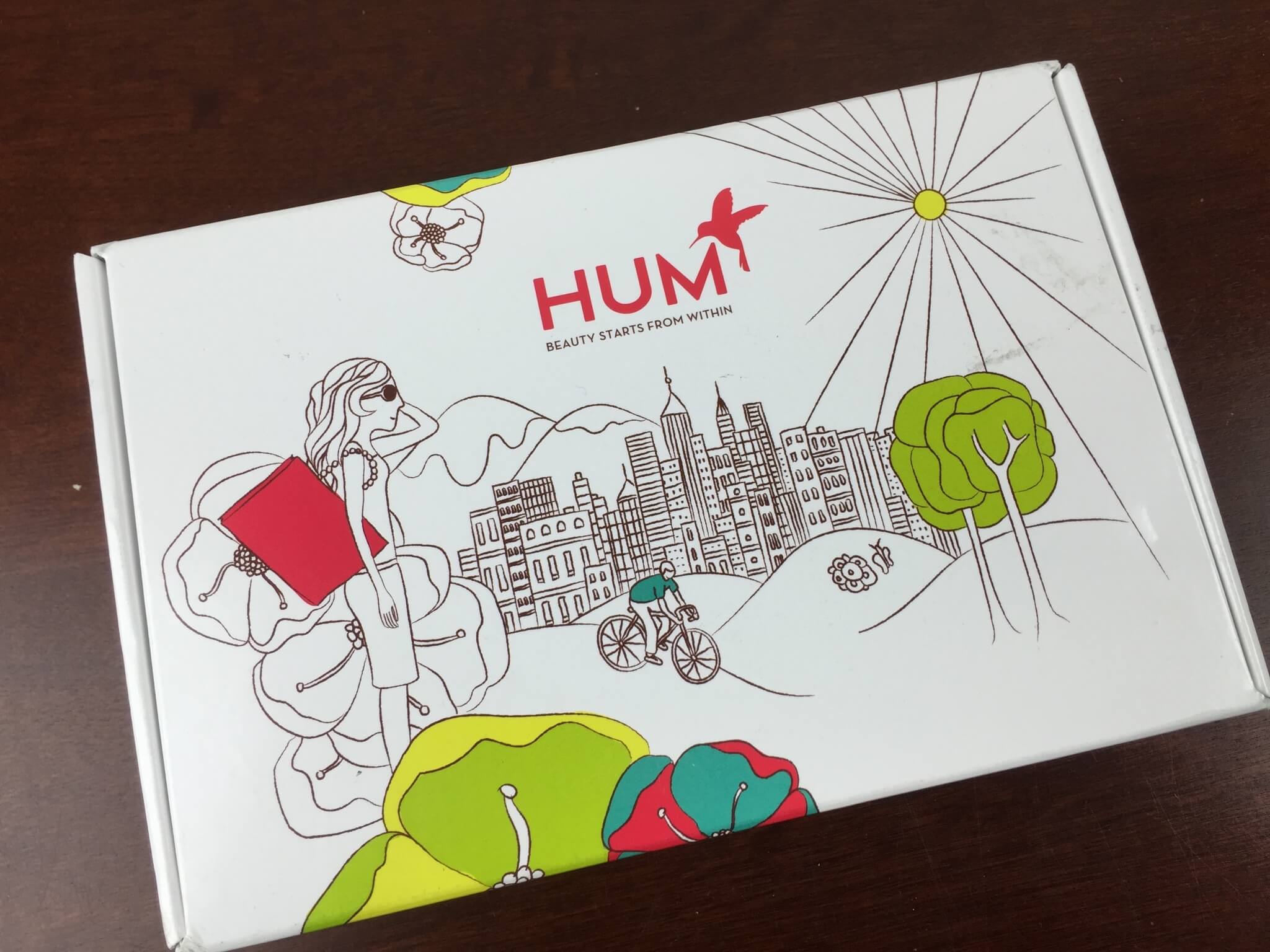 All their packaging is carefully engineered using 100% recyclable materials. For bottles, leave the cap on and recycle. On the other hand, boxes need to be flattened before recycling. As for green wrap, you can recycle it as is or compost it. HUM Nutrition is dedicated to giving you something you can feel good about!
What products does HUM Nutrition sell?
HUM Nutrition is a vitamin subscription. Therefore, they sell vitamins and supplements to give you solutions to beauty and lifestyle concerns. The brand offers vegan capsules for skin, mood, body, and hair + nails. There's the Daily Cleanse, Moody Bird, Uber Energy, Mighty Night, Arctic Repair, Skinny Bird, Wing Man, and Got Calcium, to name a few.
Vegan gummies are available too! There's Hair Sweet Hair for stronger, healthier hair, Glow Sweet Glow for glowing, hydrated skin, Boost Sweet Boost for immune support, and Calm Sweet Calm for stress support.
They also have Collagen Pop in their product line to help boosts collagen levels and skin hydration, along with Core Strength, a plant-based vanilla protein powder to help build lean muscle. HUM Nutrition even offers Raw Beauty, a green superfood powder to support energy, skin health, and metabolism, plus Runaway Ready (2 Red Carpet, 1 Killer Nails), a go-to combo for VIP-level hair, skin, and nails.
Are you subscribing to Hum Nutrition? Let me know your thoughts in the comments!