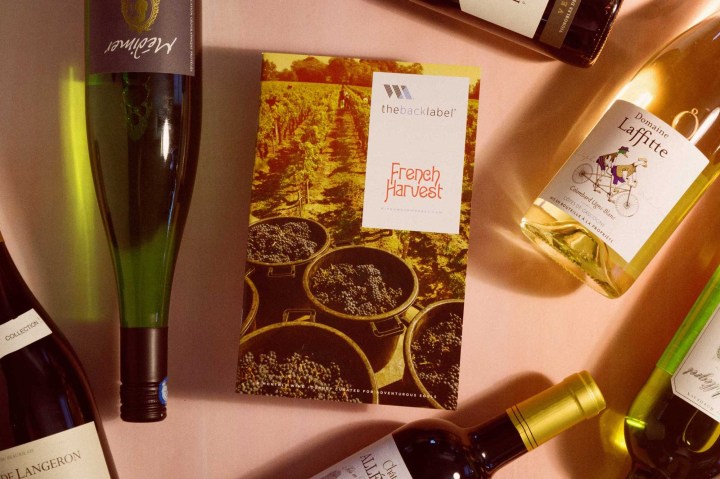 Wine is a foolproof gift for different occasions – but if your gift recipient is well-versed in wines, it would be great to give them a gift that will allow them to discover unique wines from all over the world even without stepping outdoors!
Wine Awesomeness makes a great gift for a more exciting wine o'clock. With so many wine offerings – red, wine, rosé, sparkling, organic, and more – this gift will introduce your wine-loving recipient to more wine varieties that may become their potential favorites! Aside from the wonderful gift of wine discovery, they will also gain new knowledge about wines with every shipment.
Deal: Get 15% off on your first month! Use coupon code WINE15.
Raise a glass with amazing wines from around the world. Wine Awesomeness tracks down all the great wines crafted by producers and winemakers from different regions of the world, so you don't have to! There's a little bit of everything, including crowd favorites and lesser-known varietals to sate palates and deliver a fine wine-sipping experience conveniently at home. It's pure awesomeness in a box delivered to your gift recipient's door – let them raise a toast and celebrate moments in life, big or small!
Wine Awesomeness delivers not just bottles of wine but also the stories behind each bottle, along with digital tasting notes and the best recipe pairings, plus more member perks! Just pick how many months to gift (3, 5, 9, or 12) and how many bottles to include in each shipment (3 bottles for $175 or 6 bottles for $279). You have the option to give the gift of choice to your recipient, where they will have the freedom to choose wines for their boxes, or manage it yourself for some awesome wine surprise! For easy peasy gifting, Wine Awesomeness also offers curated boxes starting at $49.
In case you're looking for a last-minute gift, you can send an E-Gift Card instead – which the recipient can use for a WA membership or anything from the shop. You can select a preset value ranging from $20 to $1,000 and the image to send as well. Leave a custom message and schedule when to send the e-gift card – they'll handle it all from there!
Are you gifting Wine Awesomeness?
Looking for subscription box gift ideas? See our full subscription box gift guide!