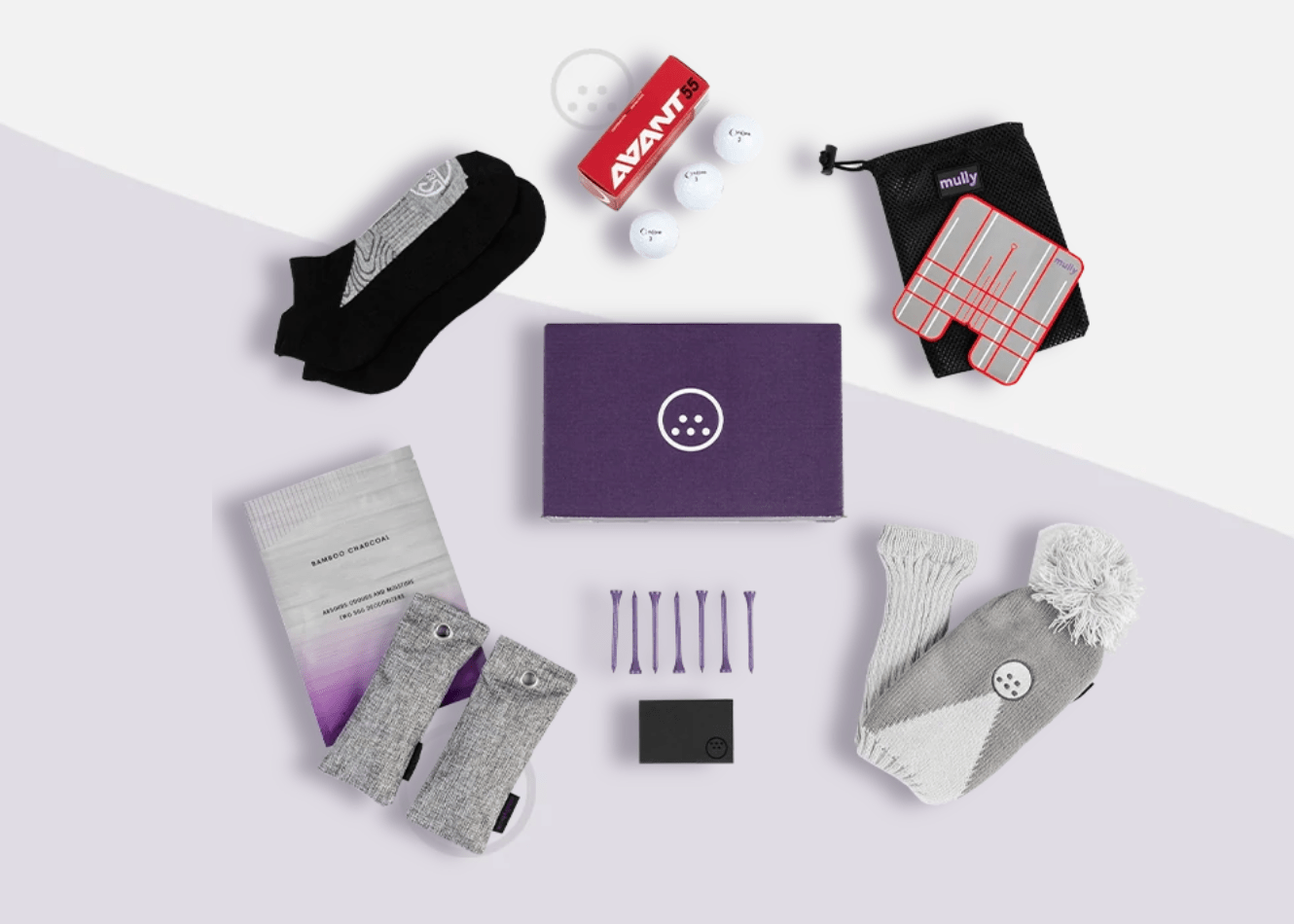 Searching for the best holiday gifts? It's always a great idea to give a gift that suits our loved one's hobbies and interests! If you have friends or family members who love hitting the greens, search no further – Mullybox will make their holidays better! This seasonal subscription delivers unique gifts for golfing enthusiasts, whether newbies or pros. There's a variety of premium and high-quality golf gear and accessories to help your lucky recipient play easier and score an ace!
Give them the spotlight to show off their skills with a gift subscription filled with golfing must-haves. Sent each quarter, your gift recipient will be comfortable and ready on the field. It includes golfing apparel, training aids, gear, and accessories in one box, all valued at up to $250 MSRP, to help them golf better and hit off the greens with style!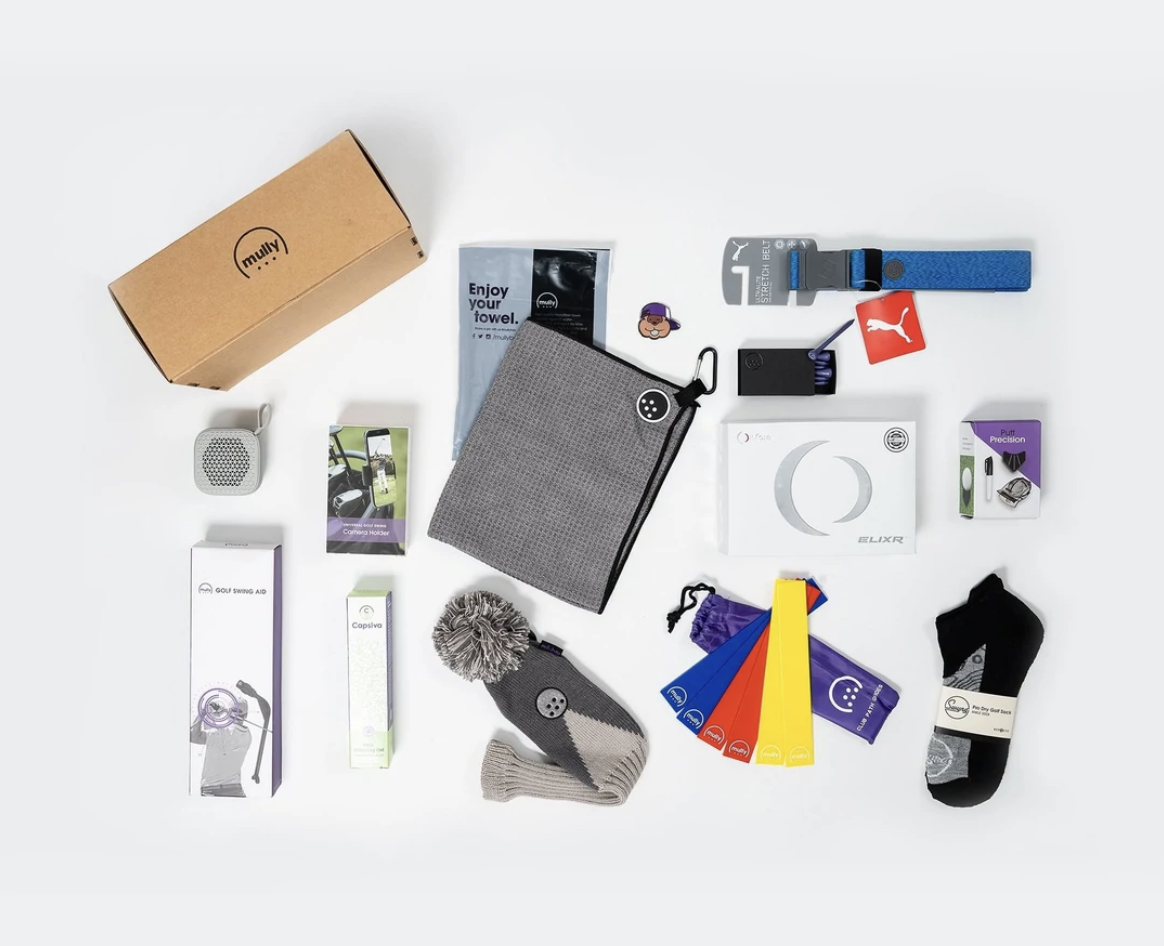 You can personalize the box based on your recipient's gender, shirt size, glove size, and if they're a righty or lefty golfer. Unsure about your recipient's sizes? Send an e-gift card instead! Available gift options are 1 box for $111.11, 2 boxes for $222.22, and 4 boxes or a full year of Mullybox for $444.44. Gift subscriptions can be canceled at any time.
The quarterly boxes are stuffed with new golfing gear, so they can play better and look better while doing so. Whether your loved one is a beginner or a seasoned pro, Mullybox's carefully curated subscription boxes will help them discover new items that will enhance their golfing experience. Mullybox can be gifted as a birthday present, holiday gift, or even just as a simple gesture of appreciation. It's also a great way to introduce golfers to new equipment or gear they might not have heard of before. For the special golfer in your life, consider gifting a Mullybox subscription box – they'll love you for it!
Mullybox also offers Mully Junior for kids to engage them in playing golf and help them learn how to swing the club and ace it.
Do you know someone who would love the gift of Mullybox?
Looking for more subscription box gift ideas? See our full subscription box gift guide!