Want the very best deals on the very best subscriptions and boxes? They're right here!
Whether it's a promo code, free bonus item, or coupon, we are always on the hunt for a great deal for you to try out a new favorite subscription! Whether you're looking for kids' boxes, fashion finds, beauty products, fine wines, delectable snacks, lifestyle items, or home decor, we have the best deals to spice up your subscription experience!
So grab the best deals, promo codes, free bonus items, and discount offers and take advantage of them to save more bucks and time! It's your pass to some great goodies and experiences!
Still want more? Check out the newest subscription box deals!
---
Allure Beauty Box has new FREE gift and discount with subscription for December 2022!
New members will get your first box for just $15 + FREE full size Sunday Riley 5 Stars Retinoid + Niacinamide Eye Serum! Just use this link to subscribe and use the coupon code HOLIDAY. Be sure to scroll down here and check that this offer is still available.
First Box $15 + FREE Gift at Allure Beauty Box!
---
Try a modern way to shop for, cook, and love healthy food and knock hours off your weekly shop! Hungryroot, a personalized grocery delivery service, has a great offer to refill your fridge with healthy groceries - everything from fresh produce to premium proteins!
Get FREE Almond Chickpea Cookie Dough, Fresh Veggies, or a Premium Protein FOR LIFE! Plus, get 30% off your first $99+ order!
Just visit Hungryroot here to sign up and choose your FREE Gift For Life at the selection page - no coupon needed. Your discount on your first $99 order will automatically apply at checkout.
Hungryroot is a personalized grocery service that makes it easy to eat healthy. Fill out the grocery and cooking habits quiz, then each week, they send you a curated delivery of healthy foods and and recipes that can help you use them. Hungryroot's selection is rotating, so there's always something new to try.
---
This season, spoil your dog with a FREE second serving of BarkBox! Barkbox and Super Chewer Double Deluxe deal is back! Plus, get the limited edition Season's Sweetings-themed box!
Celebrate the season with a double batch of toys and treats from our Season's Sweetings Box 🍬 🥧 Join now for your FREE upgrade!
Get a FREE UPGRADE to a DOUBLE DELUXE box ($45 value) when you sign up for 6 or 12 month BarkBox OR Super Chewer subscription! Just use this link to subscribe to BarkBox OR this link to subscribe to Super Chewer – no coupon code needed!
DOUBLE YOUR FIRST BARKBOX OR SUPER CHEWER FREE!
OR get a FREE month on a 6 or 12-month subscription when you sign up for BarkBox with this link OR SUPER CHEWER plan with this link. See all our Barkbox Reviews to find out more about this great dog subscription box OR check out all our Barkbox Super Chewer Reviews to find out more about this subscription box for heavy chewers!
---
MEL Science is extending their Cyber Week deal for new subscribers to try out their STEM subscription box for kids this holiday!
Get 50% off your first box on any MEL Science products! Use the coupon code SAVE50 at checkout. (All countries).
Want longer plans? Save 50% when you sign up for annual MEL Chemistry, MEL Physics, MEL Math, or MEL STEM subscription boxes! Use this link to subscribe and use the coupon code YEAR50 at checkout! (USA/UK only)
Or, choose lifetime savings when you use the coupon code DEERS - that's FREE shipping FOREVER, including annual subscriptions! (US/UK only)
Get more at Mel Science this Holiday!
---
RocksBox has an amazing exclusive offer for Hello Subscription readers to try out their jewelry rental subscription!
Get your first month FREE! Use the coupon code MOMMYSPLURGEXOXO to get the deal!
---
Noggin kids learning app from Nick Jr. has a great Holiday deal to get you started with an edutainment subscription every preschooler wants! Designed for kids age 2+, Noggin helps kids learn math, science, music, in a fun and entertaining way, by featuring Nick Jr characters that kids know and love, like Peppa Pig, PAW Patrol pups, and more!
Get your first 3 months for just $0.99 per month, instead of $7.99 per month! Use this link to sign up, no  coupon needed. Ends 1/3.
---
ButcherBox's BEST-SELLING Ground Beef deal is BACK! Start the New Year with high-quality meat deliveries directly to your door for easy meal prep this 2022.
Get 2 pounds of grass-fed, grass-finished ground beef FOR LIFE! No coupon needed, just use this link to subscribe. *for the life of your subscription!
Get FREE Ground Beef FOR LIFE at ButcherBox!
---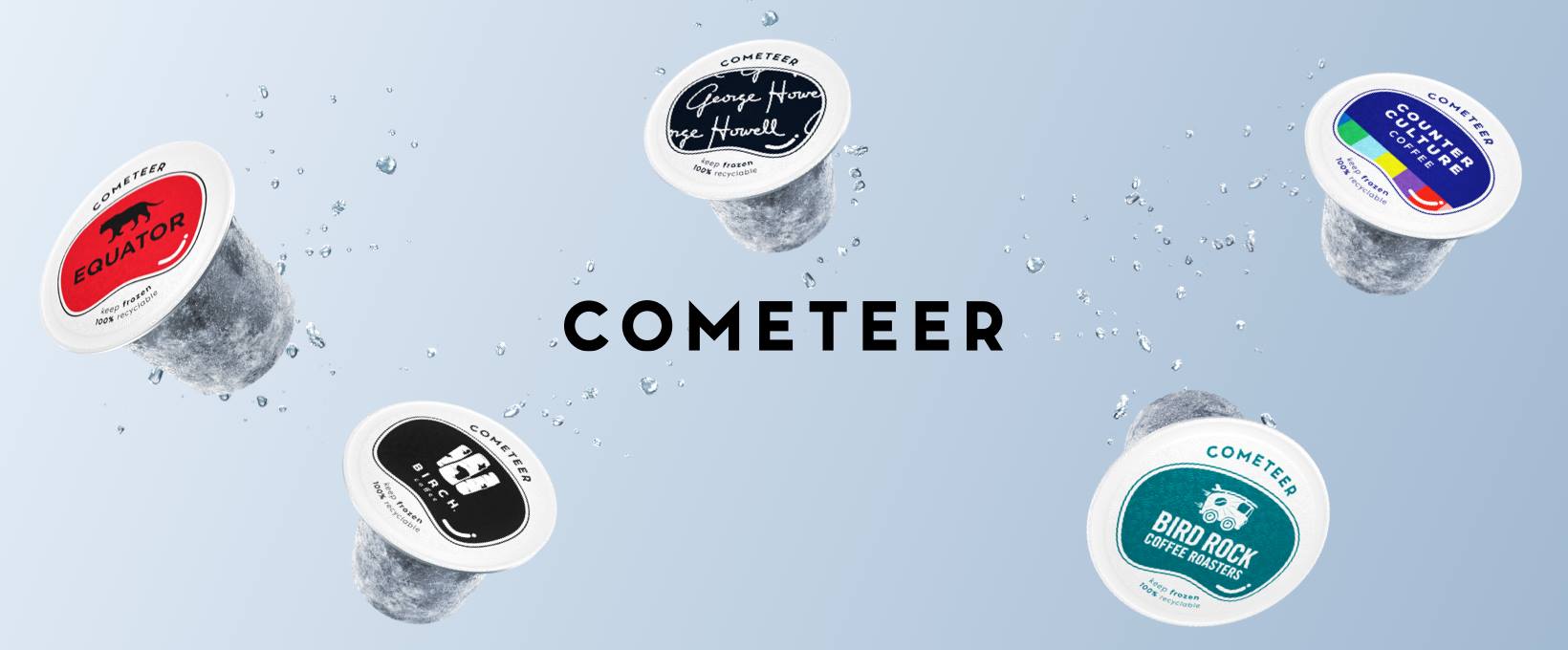 Your coffee-drinking experience relies a lot on the quality of coffee you use. If you want only high-quality coffee to boost your mornings or to keep you going despite the afternoon slump, Cometeer offers a subscription featuring coffee in its purest form. Carefully brewed at 10x strength and frozen at the peak of flavor, Comeeteer coffee capsules are more flavorful than your average instant coffee.
Ready to change the way you drink coffee? Cometeer has a great deal to you can get started!
Get $20 off on your first order! Just use this link to shop, no coupon needed!
Each box is $64 and you can get your coffee delivered every 1, 2, or 4 weeks. Pick your preferred coffee blend - choices include Dark Roast Box, Mixed Roast Box, Light Roast Box, Medium Roast Box, Decaf Box, Light/Medium Roast Box, Medium/Dark Roast Box, and Half-Caff Box!
---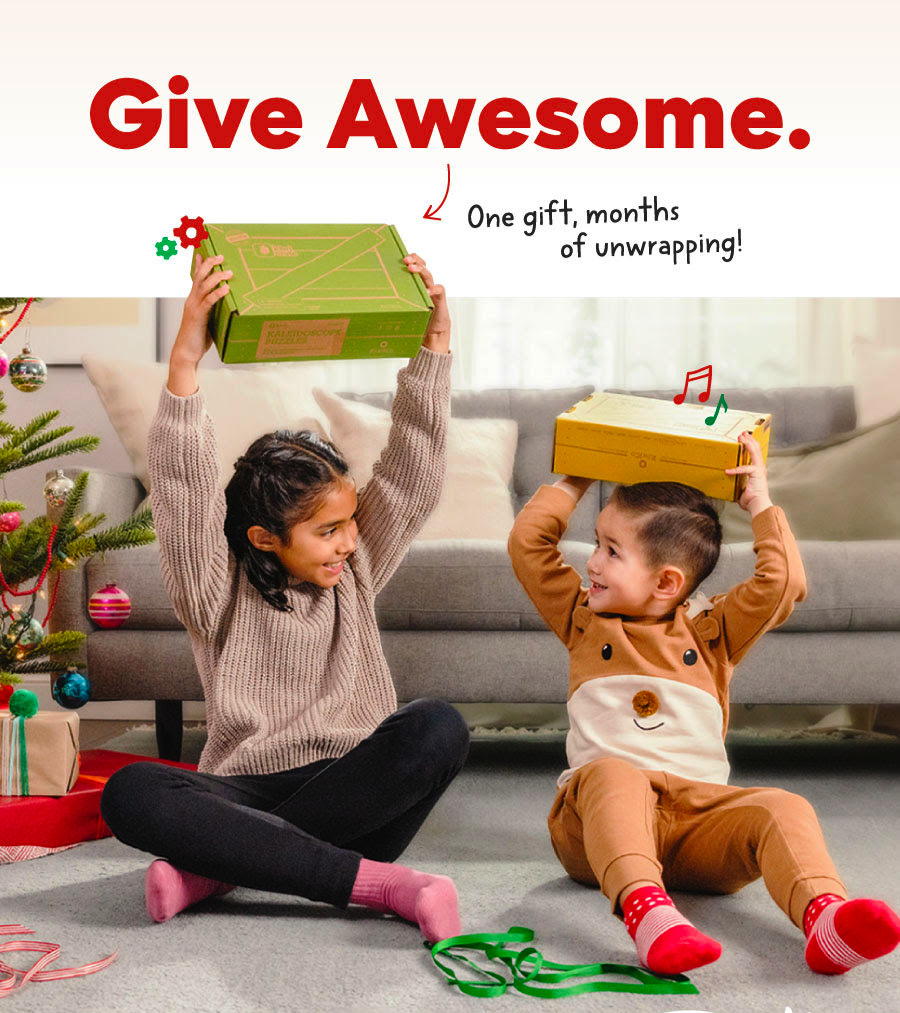 KiwiCo has a new sale on their STEAM, cooking, and craft subscription for holiday gifting! Now, you can order hands-on projects from KiwiCo with huge savings, and explore science, art & engineering and bring creativity to life!
Use this link and use the coupon code JOY to get 20% off your entire subscription of Kiwi Crate, Koala Crate, Doodle Crate, Tinker Crate, Panda Crate, Atlas Crate, Yummy Crate, Eureka Crate or Maker Crate!
You'll save $44+ on annual plans on most of the KiwiCo subscriptions, with additional dollars off on Panda Crate, Eureka Crate, and Maker Crate. Lock in savings by selecting a longer length subscription.
You can also get $10 off on your $50+ store order! Use the same code JOY at checkout! Deals end 12/6.
FYI, take note of these cut off dates for holiday gifting:
12/5 for Hanukkah (US, CA, UK, FR)
12/2: Canada, Europe, Asia, AU/NZ
12/3: US standard shipping
12/16: Priority Christmas shipping
12/21: Next Day shipping
KiwiCo's crates are perfect gifts for little designers, thinkers, and doers. This top kids' subscription box is filled with projects that kids and parents really enjoy. It's a STEAM subscription for kids (from babies and preschoolers to tweens, teens, and even crafty adults!). No shipping worries with a gift that keeps going all year!
---
From hands-on award-winning activities to educator designed STEAM projects, fun gifts and surprises await tomorrow's leaders, artists, scientists, designers, and engineers! Green Kid Crafts hands-on science and craft activities boxes are fun for the whole family, and they have their holiday sale now!
Give the gift of monthly STEAM and STEM learning! Create lasting family memories with our screenfree craft and science kits.
Get 50% off on your first month on any 12-month subscription with coupon code JOLLY50! Works on store orders, too! Ends 12/30.
SAVE AT GREEN KID CRAFTS this holiday!
Green Kid Crafts is a subscription box that sends 5-8 themed projects made with eco-friendly materials to your home every month. The boxes contain hands-on explorations in science, math, technology, engineering and art that are intended to challenge children from 3-10 years of age.
---
Little Passports' subscriptions are on sale now for Holiday gifting!
Save 30% on all Little Passports subscriptions! Use this link and use the coupon code HOLIDAY30! Ends 12/31.
Grab Holiday deal at Little Passports!
Now's your chance to unwrap discovery and bring home hands-on creativity every month. Each Little Passports subscription will have your favorite kids expanding their minds and playing with new ideas with every monthly delivery.
Bring creativity and new hands-on experiences home every month, with an all new adventure or experiment in each package. Give the perfect holiday gift your young trailblazer will explore over and over.
Little Passports is an educational subscription for kids, providing a fun way of learning through kits and activities with different themes. It's a great time to introduce this concept to your kids - give them the gift of adventure and start them young! In each month's box, the kids will join Little Passports characters, Sam & Sofia, as they explore new themes, states or countries.
---
---
Bespoke Post has a great deal for new subscribers to their box of cool artisan goods and gear for guys.  (Salud An authentic margarita experience, straight from Mexico, shown above!) Bespoke Post boxes are $45 for members, and you'll get a box selected for you each month based on your preferences - but feel free to swap it out for another of their monthly selections! You can check out their current box lineup here.
Save $9 on your first box in a Bespoke Post subscription! Use this link to get started and use the coupon code FREEBEER!
---
Good news for dog parents! The Farmer's Dog, a subscription service that delivers fresh and healthy food for dogs has an amazing deal for you. You can let your pups enjoy fresh food without any preservatives and are made with human-grade ingredients without the hassle!
Save 50% off your first box! No coupon code needed, just use this link to sign up for vet-developed fresh dog food!
The Farmer's Dog subscription, created by two dog owners themselves, promises to deliver balanced, freshly made pet food with simple recipes, guided by science, and driven by love. Plans start at $2/day and include free shipping. Each dog is different, so full-meal pricing will depend on a variety of factors — age, weight, activity, and more.
Get started with The Farmer's Dog!
---
Hello Bello, a premium diaper, baby, and family bundle subscription company, has a great deal for new subscribers on their Diaper and Wipes bundle!
Get 30% off your first Diapers and Wipes Bundle! Plus, get a FREE Bonus Item + FREE Shipping! Just use this link and coupon code DIAPERS at checkout.
Hello Bello offers premium baby, toddler, and personal care products besides diapers and wipes. They also have vitamins, body care products like lotions, sanitizer, sun screens, shampoo, conditioner, as well as home care products like multi-surface cleaner, laundry detergent, and more! See what we think of the Hello Bello products!
---
Feeling crafty? Get started with one of Annie's Kit Clubs that inspire and delight!
Annie's Kit Clubs has a great deal for all of their crafting clubs - try your first month half off!
Get 50% off your first month's kit on any clubs! Use the coupon code SHARE50 to grab this deal!
---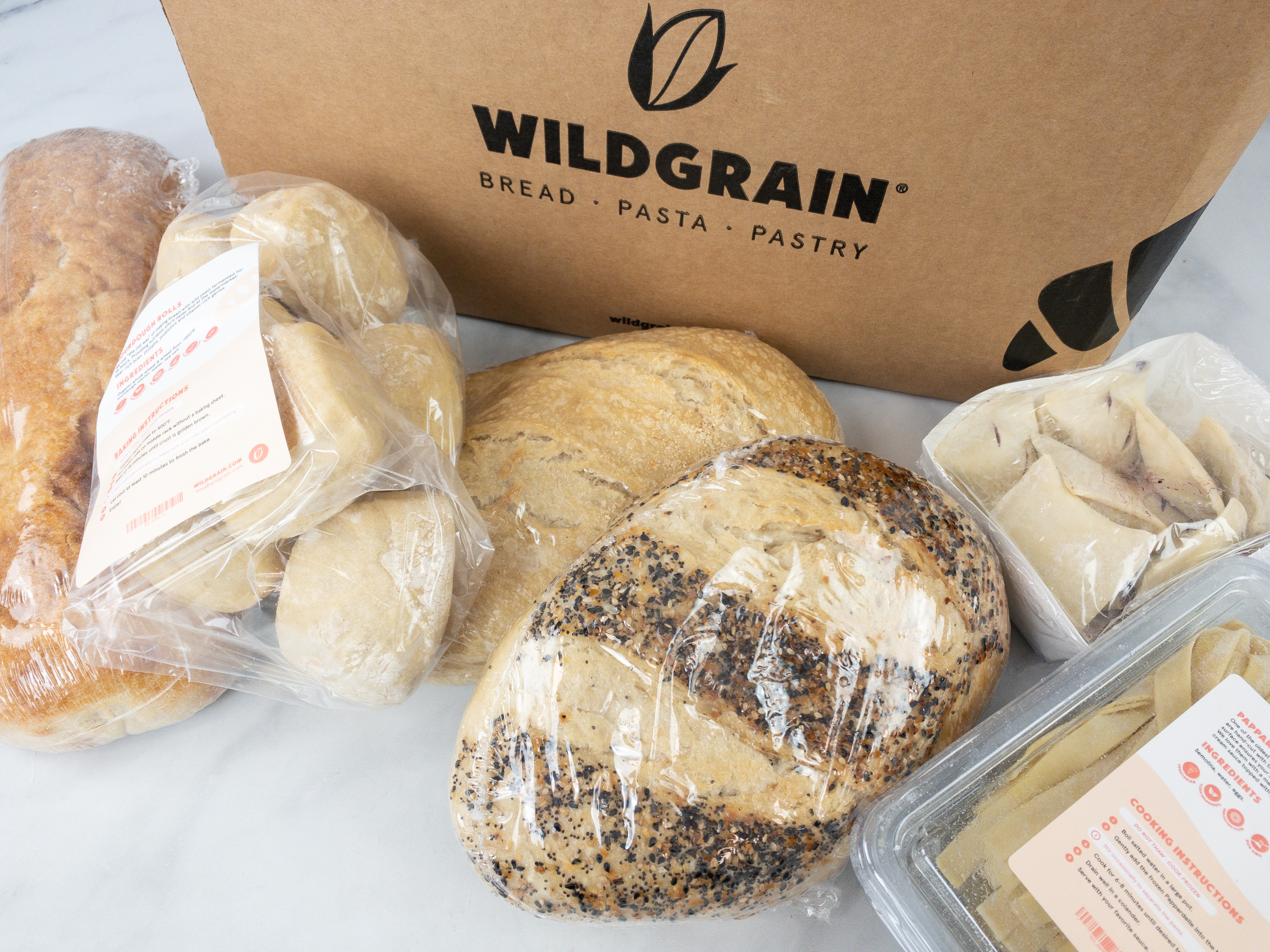 Wildgrain has an exclusive deal for Hello Subscription readers for their bake-from-frozen subscription box for breads, fresh pastas, and artisan pastries. All of the Wildgrain products are baked within 30 minutes (no thawing!) and are made with clean ingredients. Wildgrain bread, pasta, and pastries subscription is $89 per month that sends healthy ready-to-bake goodies. For every Wildgrain subscription, they also donate 6 meals to The Greater Boston Food Bank.
When you subscribe to Wildgrain choose from the mixed box - bread, pasta, and pastries - or the bakery box - pastries and bread!
Get $10 off your first box + FREE Croissants in every box! Use the coupon code HELLOSUBSCRIPTION at checkout.
---