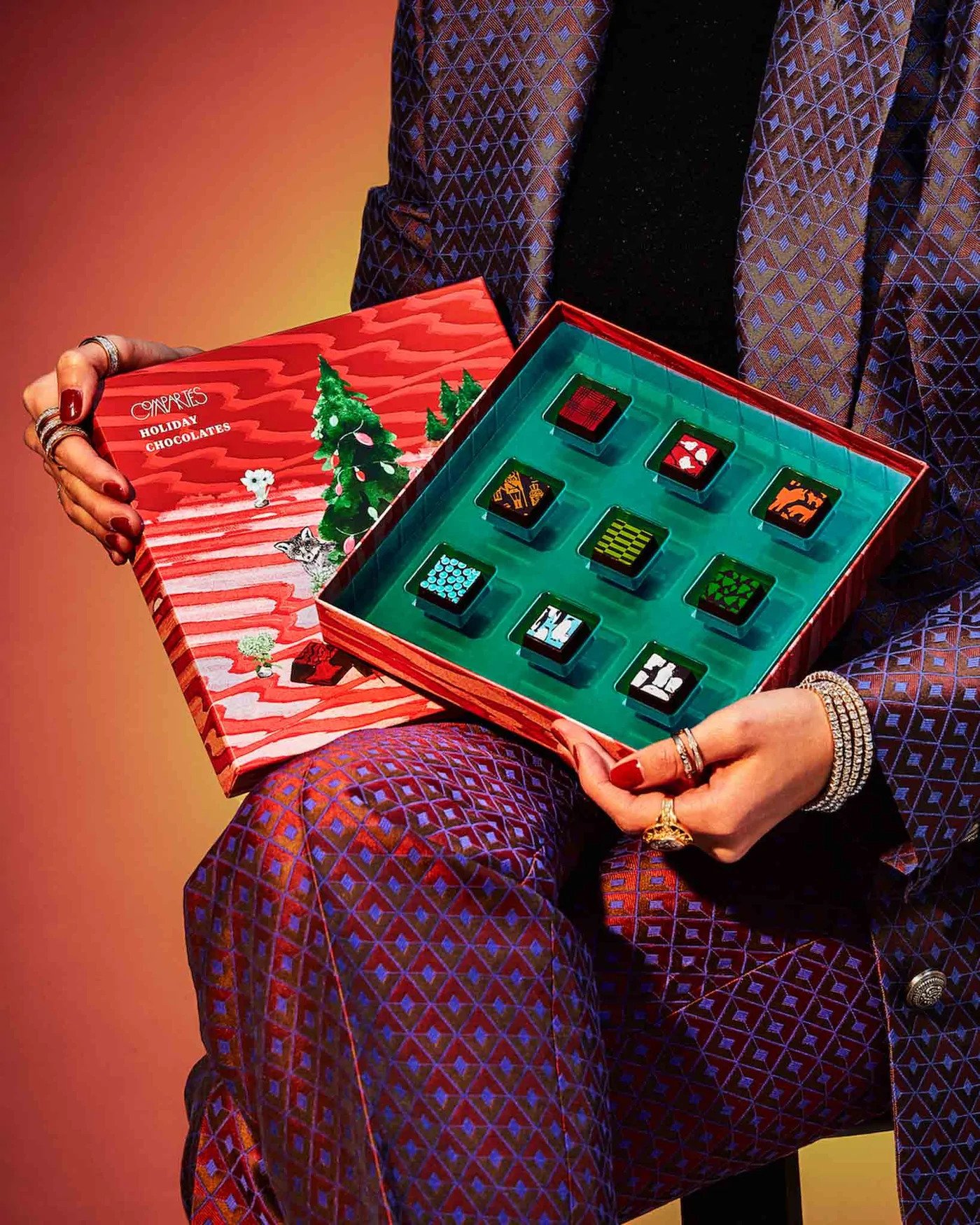 Make any occasion a little bit sweeter with the finest chocolates to gift! Compartes Gourmet Chocolate of the Month offers a decadent chocolate gift subscription to fulfill monthly sweet tooth cravings. From bars and truffles to classics and everything in between, this club will deliver a delicious experience unlike any other!
They reinvented chocolates and put a modern twist on each one to upgrade them into gourmet surprises. Everything is meticulously made from scratch by hand every single day by a small team of chocolatiers and artisans, transporting you to the magical palms and sunsets over the hills of California, USA!
The luscious gift of cocoa. Compartes Gourmet Chocolates are infused with a touch of art, style, fashion, and design. Classic chocolates are mixed with a splash of modern ideas to give new tastes and indulge palates. They mix and create different flavor combinations that are astoundingly and unexpectedly delicious, which you may haven't come across before!
Their chocolatiers and artisans use only the freshest and finest ingredients. Plus, they hand package everything in beautiful boxes to bring your lucky recipient the world's best chocolates and a wholesome tasting experience in a box. You can gift 3 months of Choco Rush ($175), 6 months of Cocoa Dreamland ($325), or a year of Choco Party ($595) to your chosen recipient, with a monthly value that's over the price you've paid for!
Compartes Gourmet Chocolate of the Month Club will leave a mark on anyone's taste buds, making them crave such flavor combinations over and over again! Selections may include Easter-themed goodies for March, summer flavors in July, spookily delicious selections during October, and holiday flavors for December.
No matter the length of the gift subscription, your lucky recipient will embark on a journey of chocolate discoveries backed by nostalgic taste and enveloped by gourmet decadence. It's like a work of art sent conveniently to your recipient's door with the element of a chocolatey surprise!
Will you be gifting Compartes Gourmet Chocolate of the Month?
Looking for subscription box gift ideas? See our full subscription box gift guide here!