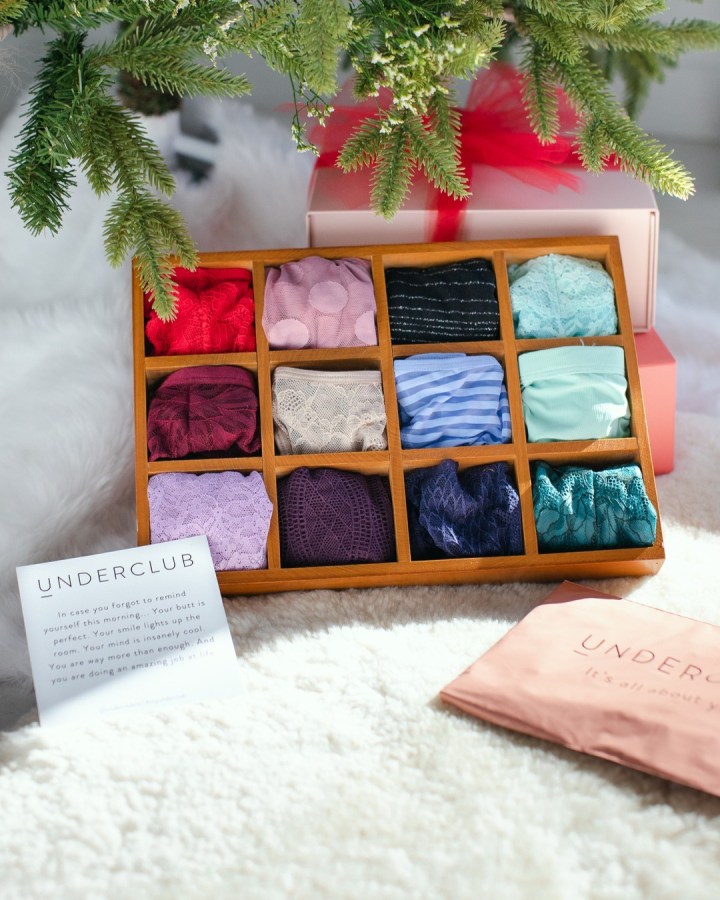 Looking for the perfect gift for a birthday, anniversary, engagement, holiday, or just because is quite a challenge, to begin with. But it sure is fulfilling to see smiles on your recipient's face upon discovering what you chose to gift them. Thinking out of the box and beyond may lead you to search for Underclub, a luxury underwear subscription. It's a sweet and sexy gift choice for the people you're close to!
Gifting lingerie or underwear can be either a hit or miss. It's a gift option you have to think so hard to because 1) it can go nothing as planned or 2) it can be the greatest thing they receive! But, no doubt, it is something cheeky and unique. As they say, it's a gift that makes a loved one feel good about themselves!
A one-of-a-kind gift to make them feel sexy, comfy, and cute. Underclub is a personal and intimate way to show how you care. Whether it's for your partner, bestie, or sis (or yourself), there's a perfect piece to match their preferences and personality. It may be more fitting to give on Valentine's day, but really – it's a great choice for people you know very well! It moves away from the common gifts, which adds a little excitement to the usual gift-giving tradition.
To send a beautiful surprise, choose a gift subscription from three options: the Matching Bralette Set Gift Subscription ($135-$540), the Luxe Underwear Gift Subscription ($75-$300), and the Signature Underwear ($45-$180) – all available in a 3-month plan, 6-month plan, or a year of signature underwear, luxe underwear, and bralette sets!
No need to wrap a gift! Just include a message, and your lucky recipient will be notified through email. You, as the gift giver, can even decide to send it instantly or at a later date. It has a link where they can complete a style questionnaire to redeem the gift that fits their style! Underclub will then send a gorgeous surprise monthly straight to your recipient's door.
Want to mail a gift card or hand deliver it instead? There's an option to do so! Underclub will send it to you to print from your own computer. The gift card also carries instructions on how your gift recipient will open and redeem it online – it's that easy!
Are you gifting Underclub?
Looking for more subscription box gift ideas? See our full subscription box gift guide!