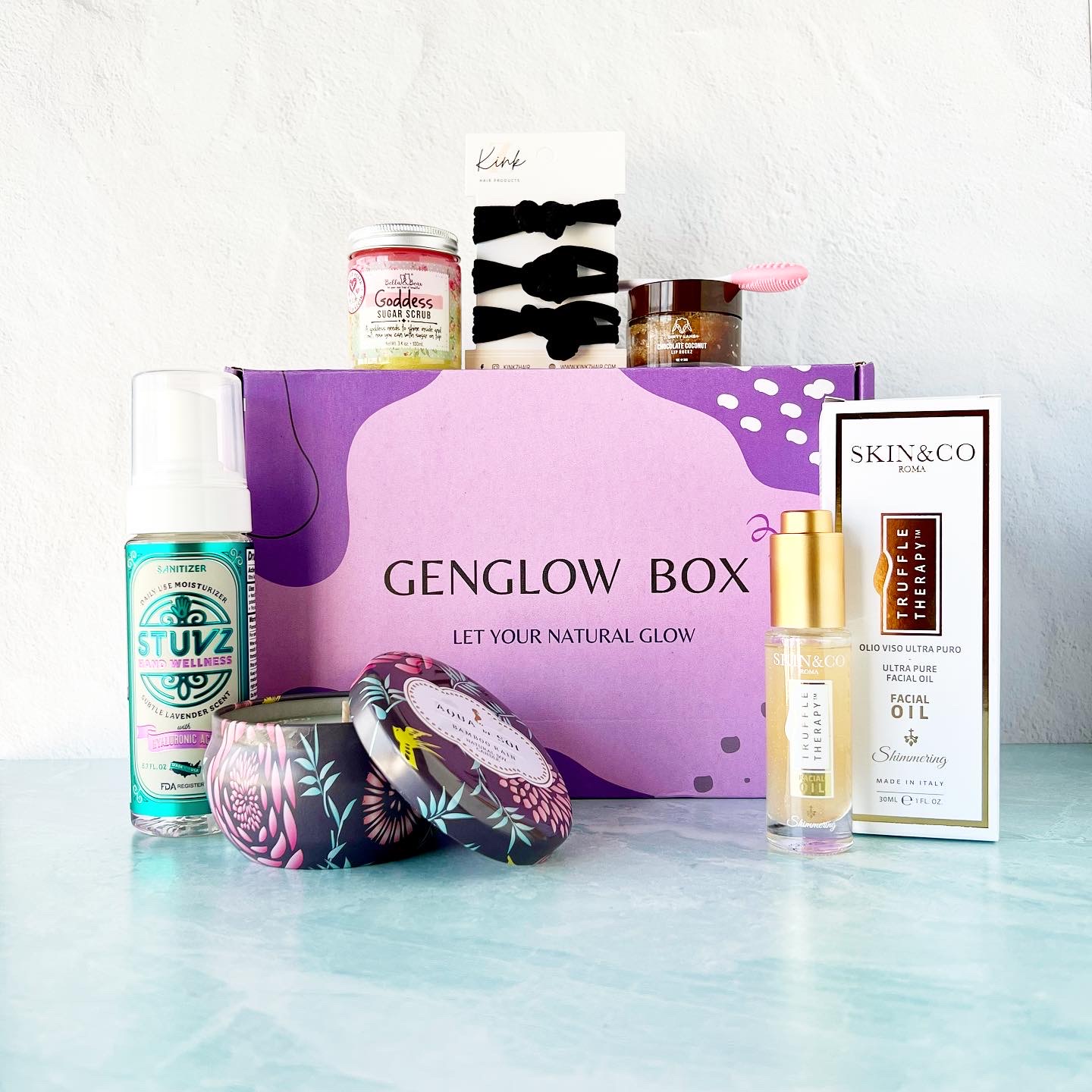 A self-care treat? You deserve it! No matter how busy you are, taking a break, relaxing, and rejuvenating is a must. If you're looking for a fun and easy way to relax, Genglow Box offers a spa surprise in a box! It's one fantastic way to experience the pampering you deserve without spending more time outside your home.
Delivered to you every month, each package includes a bundle of self-care products and other feel-good items – from lotions and creams to shower steamers, masks, scrubs, scented candles, and more. This monthly subscription is designed to help you feel great and look great, plus everything is non-toxic and cruelty-free!
DEAL: Get 15% off on your first box! Use coupon code WELCOME15.
A thoughtfully curated box to take your self-care routine to the next level. Genglow Box invites everyone to take some time out of their hectic everyday schedule. To help you pause and unwind, there are two options to choose from: Genglow Self-Care Box or Genglow Self-Care Mailer (mini subscription). Each box is brimming with full-sized, high-quality products from popular brands and women-owned small businesses.
The Genglow Self-Care Box ($45.79/month + $9 flat rate shipping) includes 6-8 self-care and lifestyle items valued at over $75, while the Genglow Self-Care Mailer ($24.99/month + $9 flat rate shipping) contains 4-5 self-care and lifestyle products. Boxes may include clean skincare, natural body & bath products, aromatherapy, and more. Sometimes, they also throw in some delicious goodies for an extra surprise!
Aside from all these refreshing and relaxing self-care gifts, what makes each box fun and exciting is that they are curated around a particular theme! Past themes include Lemons, Flowers, Tropical Vibes, Summer Glow, and Relaxed Glam.
Genglow Box is a convenient way to try different self-care products every month. Plans automatically renew, and you can cancel at any time. This subscription also ships worldwide!
Will you be subscribing to the Genglow Box?
We at Hello Subscription love to discover the most fun and unique subscription boxes and share them with our readers. Say Hello is a series of articles featuring up and coming subscriptions, as well as other interesting subscriptions that our readers might love!