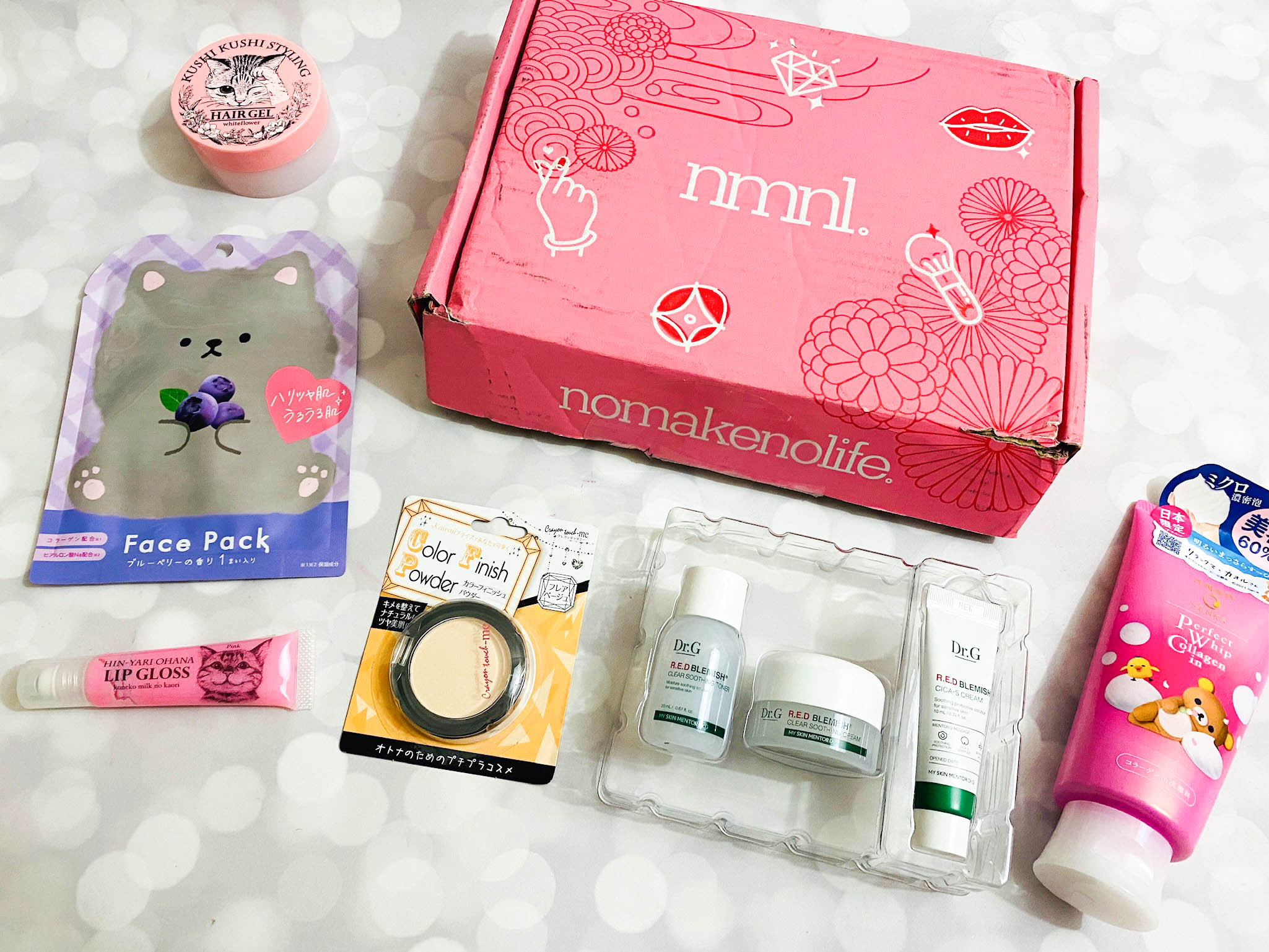 Meow! The November 2022 nmnl box is here! Neko Night Routine includes trendy cosmetic products from Korea and Japan, all with a touch of feline cuteness. If you're curious about these cat-themed products, read our review below and see everything we received this month!
DEAL: Use this link and use the coupon code SELFCARE to get FREE Apieu Beauty Bonus! Ends 11/15 MIDNIGHT JST.
Sign up for a 12-month subscription and get a FREE Scalp D Beauté Pure Free Eyelash Serum Doraemon Ver!
Sign up for a 6-month subscription and get a FREE Revlon Kiss Sugar Scrub Kuromi Ver!
Sign up for a 3-month subscription and get a FREE VT Super Hyaluron Capsule Mask + VT Pro-Gloss Gold Capsule Mask!
Sign up for a monthly subscription and get a FREE Sheet Mask Surprise!
Senka Perfect Whip Collagen. Shiseido Senka Perfect Whip is a popular foaming cleanser from Japan, and this version has added collagen to promote elasticity and smoothing wrinkles. This is a cute Rilakkuma version!
Cat Face Mask. This adorable face mask is scented with blueberry and contains collagen and hyaluronic acid. Pamper yourself like a cat!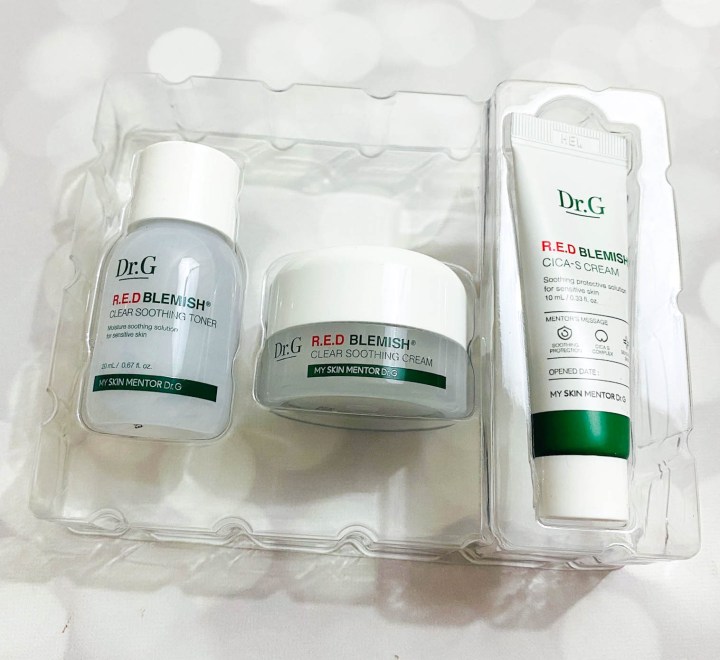 Dr. G Red Blemish Skincare Kit. A trial sized kit containing three products targeted to sensitive skin. Cica is a popular ingredient in Asian skincare for its soothing properties, and this combination of a toner, gel cream, and hydrating cream are all infused with ingredients to keep even the crankiest of skin happy!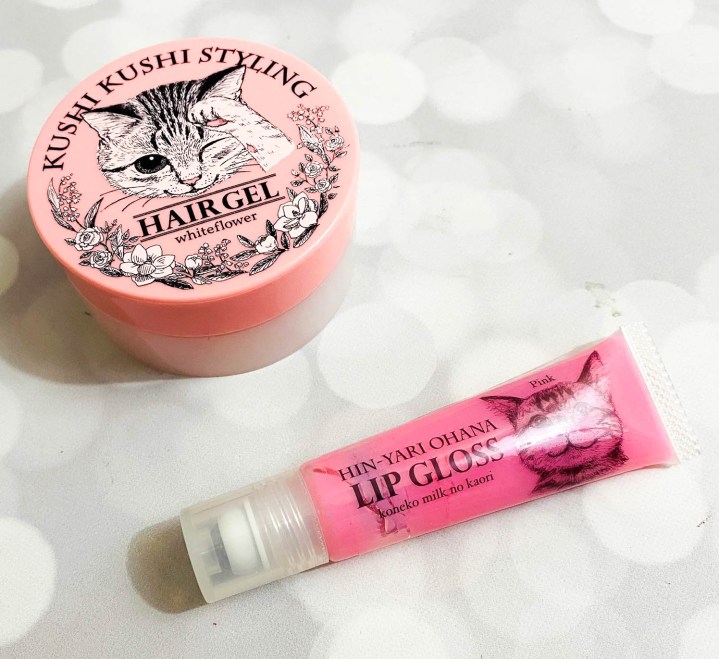 Felissimo Kushi Kushi Grooming 3-D Styling Hair Gel. I adore the cat packaging, so perfect for this month's theme! You can use this floral scented gel to keep your hair styled and smooth all day long.
Felissimo Hin Yari Ohara Lip Gloss. A super cute pink lipgloss to coordinate with your new hairstyle! I'm not sure if this brand is cruelty-free so I did pass it onto a friend, but I really love the packaging on these products and it's a testament to how CUTE makeup packaging is in Japan! I want more!
Colour Finish Powder. This is a pressed powder that reduces oil and keeps skin looking smooth and even. The colour is very yellow and warm toned, so not suitable for my cooler pink skin!
This month's box was a collection of skincare and makeup from Japan and Korea. I liked the inclusion of popular skincare brands like Shiseido and Dr. G but I wasn't crazy about the makeup products this month. I thought it was neat to have a hair product as usually the hair category of beauty isn't represented in beauty boxes!