The LiveGlam Club October 2022 collection is for the Boho Dreamer! It features a set of exclusive LiveGlam beauty items to help us create fun and unconventional looks, including two liquid lipsticks and a mascara. Check out our review below and find out more about this curation that encourages us to be free-spirited!
DEAL: Pick a FREE lippie with any subscription plan during the sign up process! Use this link to sign up and activate the deal – no coupon code required! Save 10% in the LiveGlam shop with coupon code HELLOBOXES.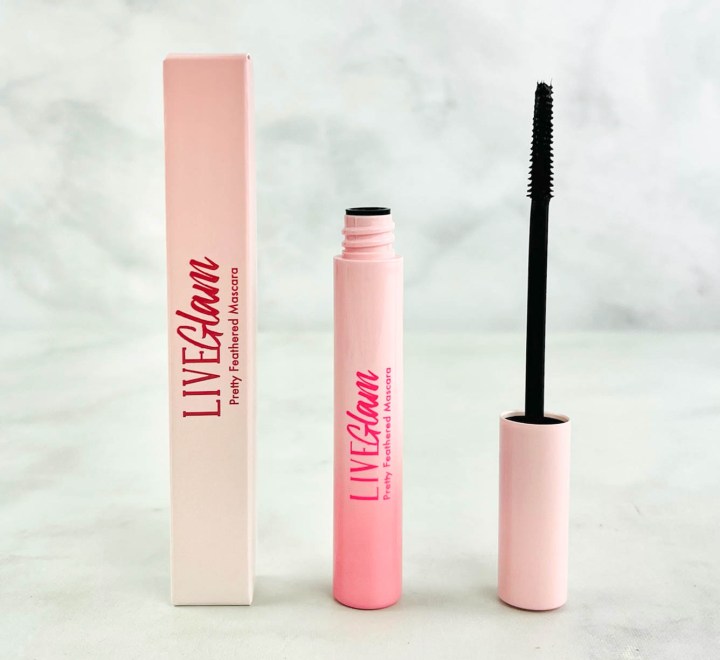 Pretty Feathered Mascara has got our eye makeup game covered with its lightweight and long-lasting formula. It helps create dramatic eye looks, as it adds length and volume to the lashes. The mascara also goes on smoothly, and a little goes a long way!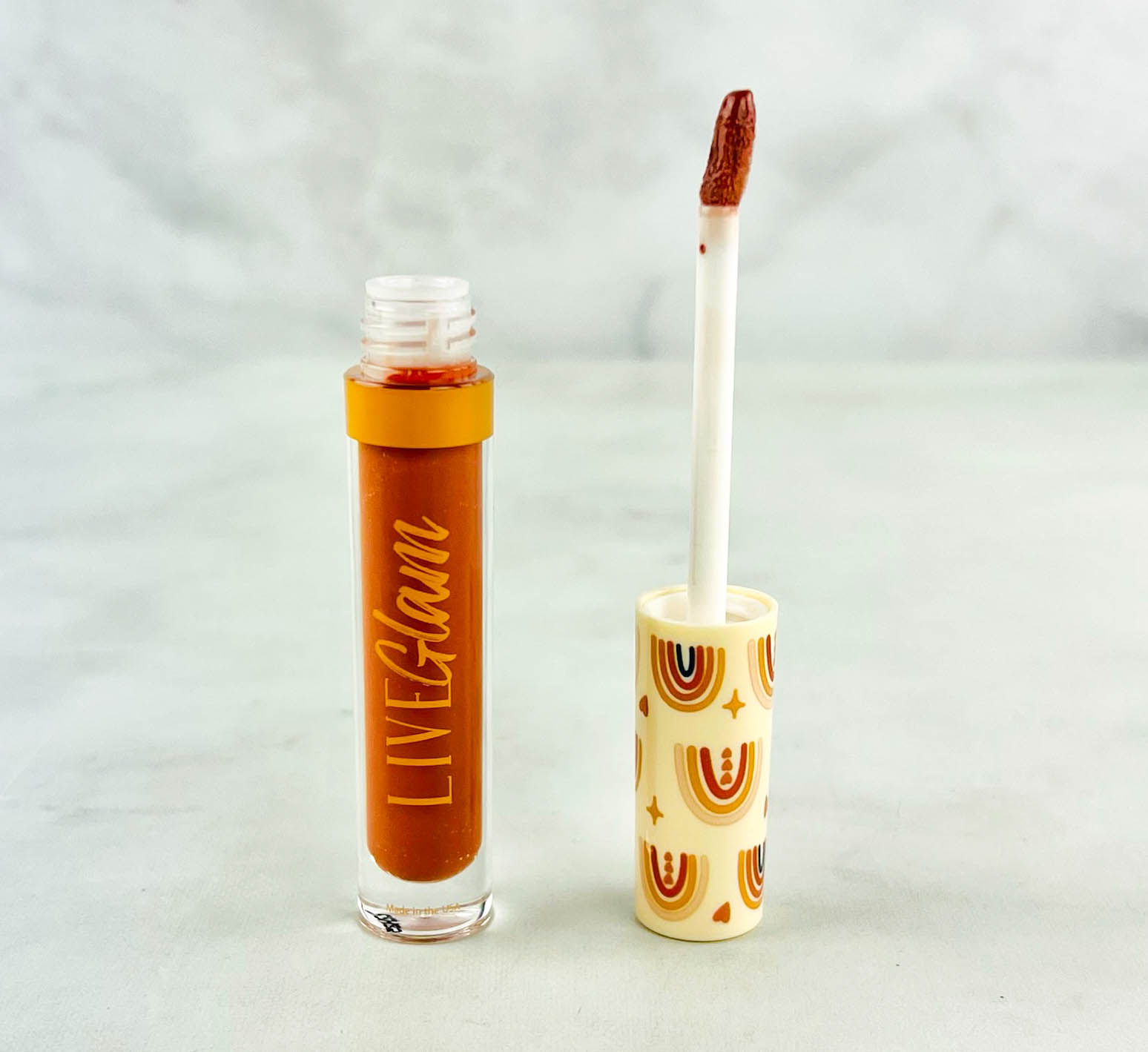 Now, we're onto the lip products! The packaging on these lippies is one of my favorite prints thus far. The Peace + Love Lippie is a cherrywood gloss that helps enhance your pout. It elevates the look of regular lipstick with its shine, but it also works if you want to wear it on its own. The formula is hydrating, which makes it comfortable to wear all day long!
For fans of liquid lipsticks, here's Dreamer! It's a matte brown sugar lipstick that goes well with boho chic looks. LiveGlam's liquid lippies are consistently good and this one isn't an exception. It's well-pigmented and it doesn't feel too drying when applied. There is little to no transfer, so you just have to put this on and live your boho dreams without worries!
What a lovely curation! It's all about channeling our inner boho chic and I'm loving the colors they chose to represent the theme. The gloss provides the lips with a great shine without the tacky feeling, while the liquid lipstick has a great color payoff. I also liked that they included mascara to help me complete my boho look! Another thing to look forward to every LiveGlam curation is the designs on the lipstick packaging. This time, the lippies featured bohemian rainbows – such a cute addition to my collection!
LiveGlam Club is a monthly subscription of LiveGlam beauty products! They have combined all three previous clubs (lipstick, eyeshadow, and brush) in one. Member perks also include trade options, which means they can swap out multiple items anytime before their subscription renewal date. There are also shop discounts and a rewards system where members can earn reward points and redeem their favorite products. LiveGlam makeup items are paraben-free, vegan, and cruelty-free.
What was your favorite item from this month's LiveGlam Club? Let me know in the comments!