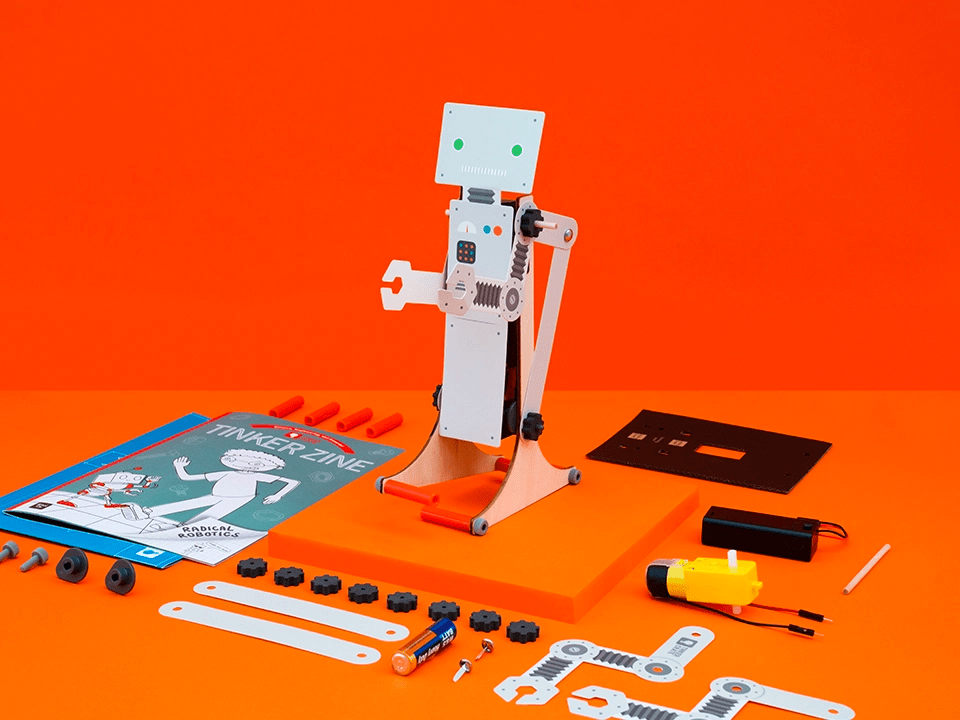 The Cyber Monday sale for KiwiCo's line of kid-friendly subscriptions is happening now! For 2022, save HUGE on your first box in subscriptions to inspire young innovators with this months-free deal! All nine of KiwiCo's crates are designed for young learners (and the young at heart) to help them grow in creative confidence and learn to build, make, and do with high quality materials and easy to follow just challenging enough instructions. These subscriptions with projects packed with science and art discovery for kids of all ages and interests!
Your first box for Cyber Monday is just $4.95!
Get your first month of an awesome subscription for kids for the awesome Cyber Monday price of just $4.95! Use this link and coupon code AWESOME to save on Kiwi Crate, Koala Crate, Doodle Crate, Tinker Crate, Atlas Crate, Yummy Crate! FYI, there's an additional cost for Eureka Crate or Maker Crate – first box will be $9.95!
Get $4.95 first month with KiwiCo Cyber Monday Deal!
Use the same coupon code AWESOME to save up to 30% on shop orders!
You can get as MANY lines as you want with this Cyber Monday deal! Need Koala & Kiwi Crate? You got it. Tinker & Doodle are a GREAT pair! Eureka & Maker for your teen? Yep. The Hello Subscription kids have been doing these boxes for years and they've never gotten tired of them (and KiwiCo has grown up with them too!) – they beg for them! Making and doing is so much better than toys – and they will learn along the way! Both prepaid and gift subscriptions are easy to manage for the recipient and you'll also have access to all the digital goodies KiwiCo provides. Plus, there's always extensions – way to keep the learning going. We can't say enough it's not just what's in the box – you'll want to check out the recommended books from the libraries, explore more on YouTube, and really dig deep, because these boxes are so engaging!
Because kids will be exploring new topics and skills every month with seriously fun, hands-on projects, it's the gift that keeps on giving, and will last all year! Another fun pair suggestion: Atlas Crate and Yummy Crate! These ones are perfect for foodies, and they learn science, culture, geography, and more with these!
Have any questions about the right box for your kid? KiwiCo will help you decide with this page.
Want to know more about which box is right for your child? This page lays out all the details on every KiwiCo box!