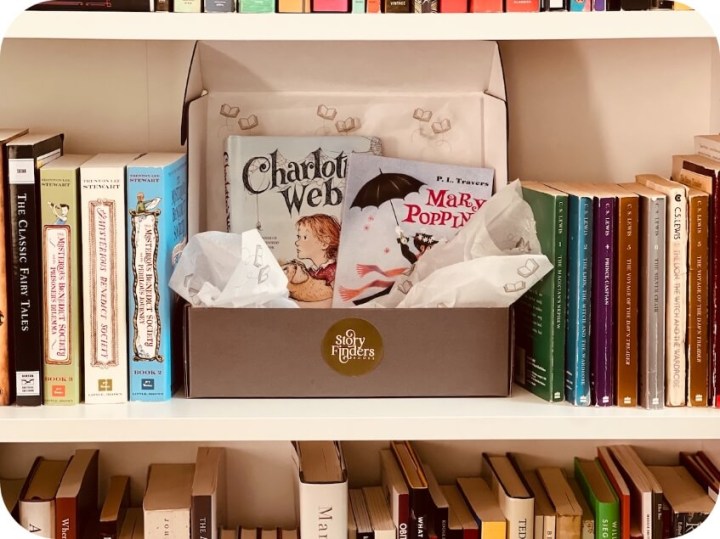 Shopping for bookish gifts? Regardless of the occasion, Story Finders is a great gift for young bookworms, as each book box sent will be tailored to their own content and theme preferences! There's no need to find the books they like one by one – Story Finders will curate the books and pack everything nicely in a box, so you don't have to.
You can gift a customized book box starting at $35 per month. Each box will contain two new handpicked titles that kids can add to their book collection. Story Finders caters to every kind of young reader, from fans of classic children's books to contemporary picture book enthusiasts!
There are two ways to gift Story Finders to the budding book lovers in your life! First, you can sign up for them and click the "This is a gift option" on the payment page. There will be a short survey to help Story Finders choose the right books to ship to the gift recipient – so this option will work if you really know the preferences of the recipient. Of course, you can also choose the start date of the subscription and the number of months.
If you're looking for a last minute gift, you can purchase a Story Finders Gift Card instead. This second option allows you to send your gift by email, and let the kids and parents use it to signup for the monthly book subscription.
Whether you choose to send a box directly or just email a gift card, Story Finders makes a thoughtful gift for kids who love reading and even for kids you want to introduce to the joys of reading!
Will you be giving the gift of Story Finders?
Looking for more subscription box gift ideas? See our full subscription box gift guide!