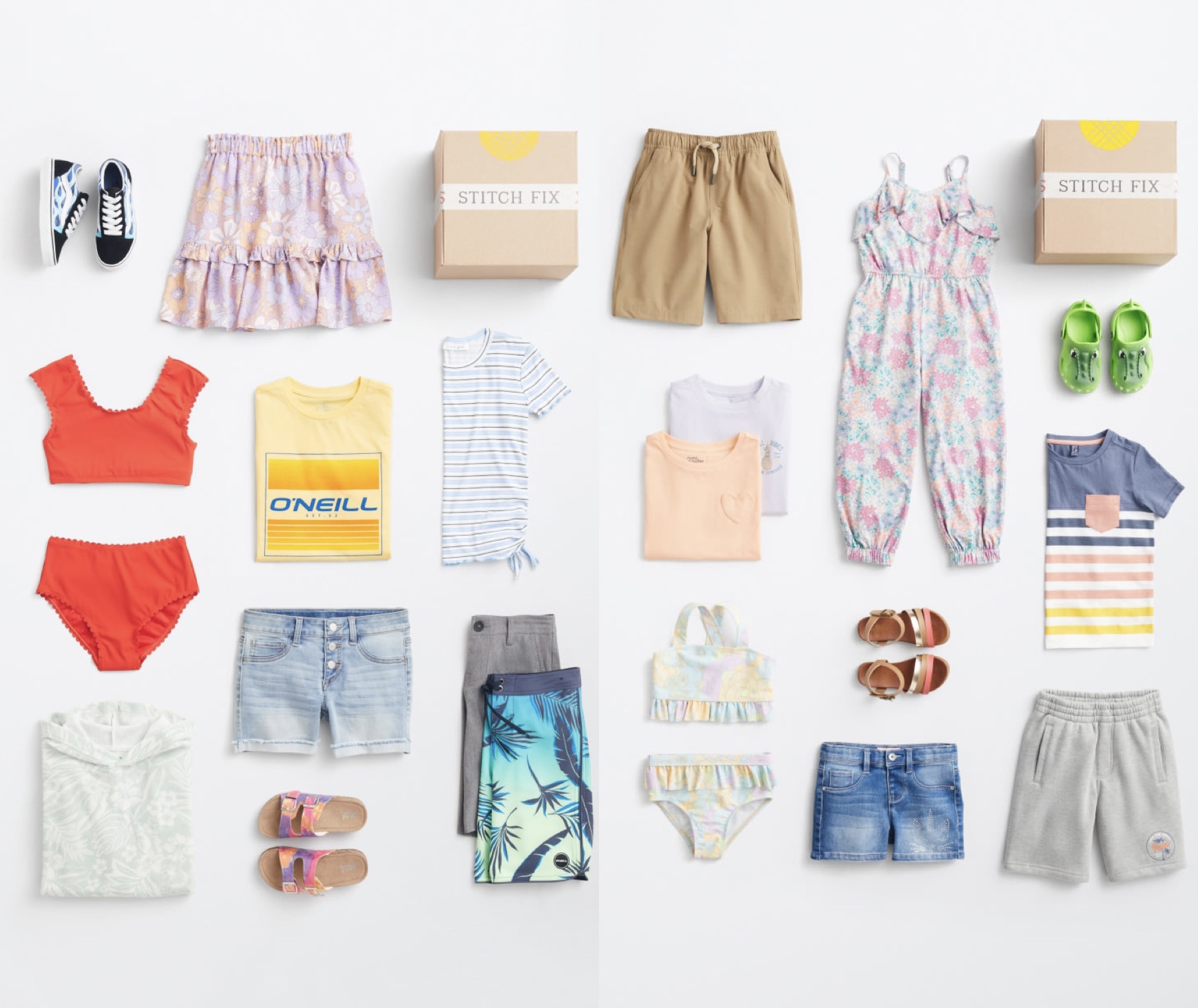 As kids grow, they develop a taste for everything, including fashion. Stitch Fix Kids makes a great gift for children who loves to dress up, especially because this styling service allows them to keep only what suits their taste! Catering to sizes 2T-18, it takes the hassle out of shopping for kids' clothing and, at the same time, envelops the idea of surprise in one. It works on a unique model, where young fashionistas can input the styles they look for and want to wear.
Give the gift of fashion for boys and girls! Whether dressing up for play dates, for school, or for family gatherings, Stitch Fix Kids sends high-quality clothing pieces for kids. They'll be asked to share some of their styling preferences, so stylists can incorporate this info when curating the fix.
Each "fix" comes with 8 to 12 items, including tops, bottoms, dresses, and sometimes, shoes and accessories too! The instant it arrives at your giftee's door, they can try the pieces comfortably at home before deciding which to keep. Featured brands include Adidas, Toms, New Balance, Chaser, and more!
Gifting Stitch Fix is as easy as pie! Stitch Fix Kids offer gift cards – simply Choose a value between $20 and $1,000, then specify how you want your gift card sent (print, email, or mail). You can also add a personal message if you like. Once done, leave all your trust to the team, and they'll take care of the rest on your behalf!
Your giftee can then shop instantly or surprise themselves with stylist-pick items – no subscription required!
Are you subscribing to Stitch Fix Kids for your little ones?
Looking for more subscription box gift ideas? See our full subscription box gift guide!