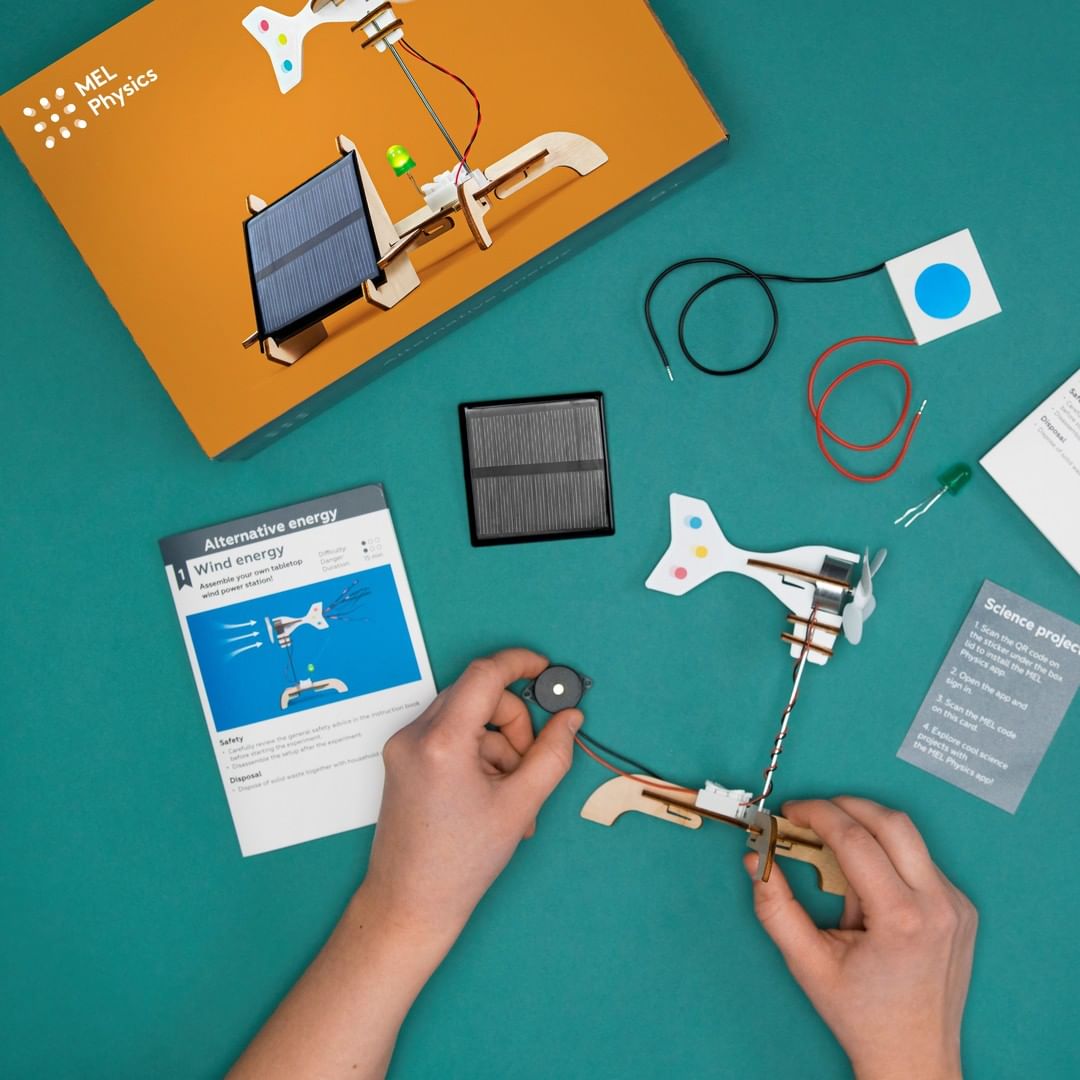 On the lookout for the best gifts for kids who question everything they see? You're in luck because MEL Physics by MEL Science is a gift that can satisfy the curiosity of young minds! Ideal for children ages 8 to 14 and up, this subscription helps kids explore the realm of Physics with activities and experiments. It gives them hours of fun and learning simultaneously with just one box.
A gift that helps curious kids dive deeper into concepts of Physics. This subscription offers experiment kits expertly built by scientists and tested with kids. They make science lessons fun, entertaining, and never boring. MEL Physics by MEL Science provides an exciting way for young scientists to learn Physics at home by sending a new experiment kit every month, containing all the necessary tools, hardware, components, and instructions for the project. Most of the experiment sets include enough components to conduct each experiment twice.
Proving that they're more than just an activity box, MEL Science provides VR lessons so kids can observe things at a molecular level. There's also the MEL Science app, which has over 400 DIY experiments, science facts, and articles that kids can learn from. There's a new topic to delve into every month, helping kids develop a deeper understanding of Physics and how things work. Past experiment themes include Luminescence, Reflections, Hydrophobicity, Polarized Light, and Alternative Energy.
If you're wondering if these experiment kits are safe, there's no need to worry. MEL Science ensures that the Physics experiments for kids are safe because they comply with the US CPSC (Consumer Product Safety Commission) requirements for educational sets and have confirmation from the CPSC Official!
Gift A Bag of Science for $199 (one-time fee) or a Prepaid Gift Subscription for $239.20 (9 months) or $269.10 (12 months). A Bag of Science is a bundle with a selection of Physics, Chemistry, and STEM-related kits suitable for all ages and interests. Every bag includes a starter kit with high-quality lab equipment, a VR headset to access exclusive VR lessons, 3 Chemistry kits, 1 Physics kit, and 1 STEM project. Meanwhile, if you choose to gift a subscription, your gift recipient will receive a monthly science-filled surprise in the mail!
Do you know someone who will love MEL Physics by MEL Science?
Looking for more subscription box gift ideas? See our full subscription box gift guide!