Many baby products claim to be eco-friendly, but not all have certifications to back them up. Eco by Naty is different – they are the first eco diaper to have the OK Biobased Certification and they use 100% FSC-certified pulp!
Eco by Naty diapers are not just environmentally-friendly but are also safe and comfortable for babies. They're designed to minimize the risks of allergy and diaper rash, giving parents fewer things to worry about. In case you've been wondering, it's never too late to switch to eco-friendly diapers. Now is a great time to do so, because Eco by Naty has a deal for new customers!
Get 10% off your first order! Use this link to shop and use the coupon code WELCOME10. Excludes subscription.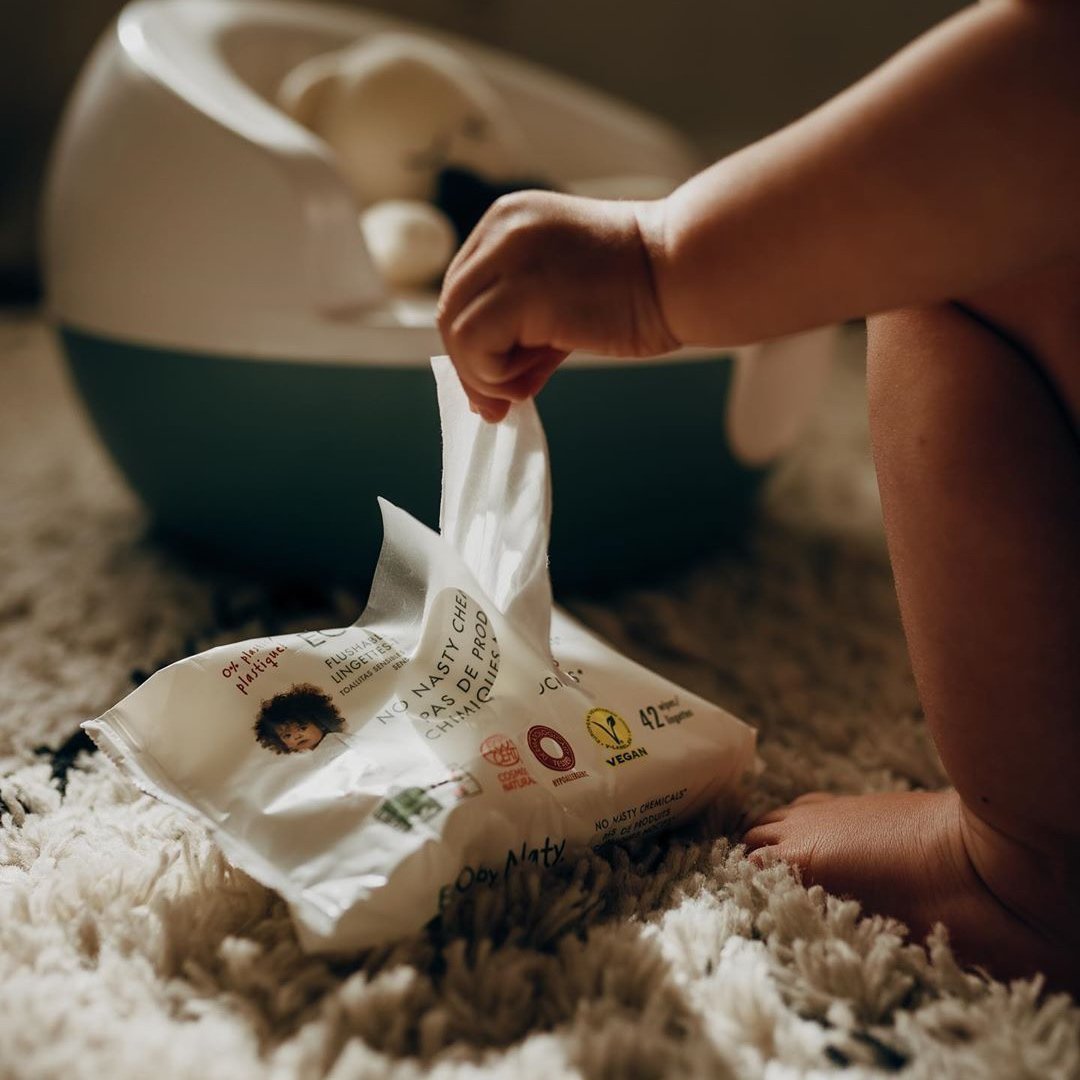 Eco diapers that stay dry like a premium diaper! Eco by Naty is a better alternative to regular diapers because it has 0% oil-based plastic on skin and no nasty chemicals. How does it keep your babies dry and comfortable? The core of these eco diapers is made of FSC-certified wood pulp that does a great job of absorbing liquid. The other layers of the diaper are also made of gentle plant-based materials. No more worrying about diaper rash or irritations!
Sizes are available from newborn (less than 8 lbs) to size 6 (above 35 lbs). Individual purchases start at $10.99. If you subscribe, you can get the diapers for less and select the frequency of delivery (3, 4, or 5 weeks). Eco diaper subscriptions start at $39.49. This means you no longer have to rush to the store when your baby runs out of diapers because they will be delivered to your door. Other Naty products you can order include eco pull-on pants, potty training, and wipes.