There's a Doodle Crate Cyber Monday deal available now for gifting months of fun to your favorite creative kid! Doodle Crate sends crafty creative projects for kids 9 to 16! They are going to create stuff they will love!
Use this link and coupon code AWESOME to get the first month of a Doodle Crate subscription for just $4.95.  Deal also applies to other subscriptions in the KiwiCo Family!
Gift Doodle Crate This Cyber Monday!
We designed Doodle Crate as an invitation for young makers to express themselves creatively. Your monthly crate introduce fun crafting materials and interesting techniques such as: solar imaging, embroidery and woodworking.

Doodle Crate builds confidence and creativity in kids between the ages of 9 and 16+. With activities designed to help kids create things in the world around them, Doodle Crate brings hands-on fun right to your door.
Want to know more about which box is right for your child? This page lays out all the details on every KiwiCo box!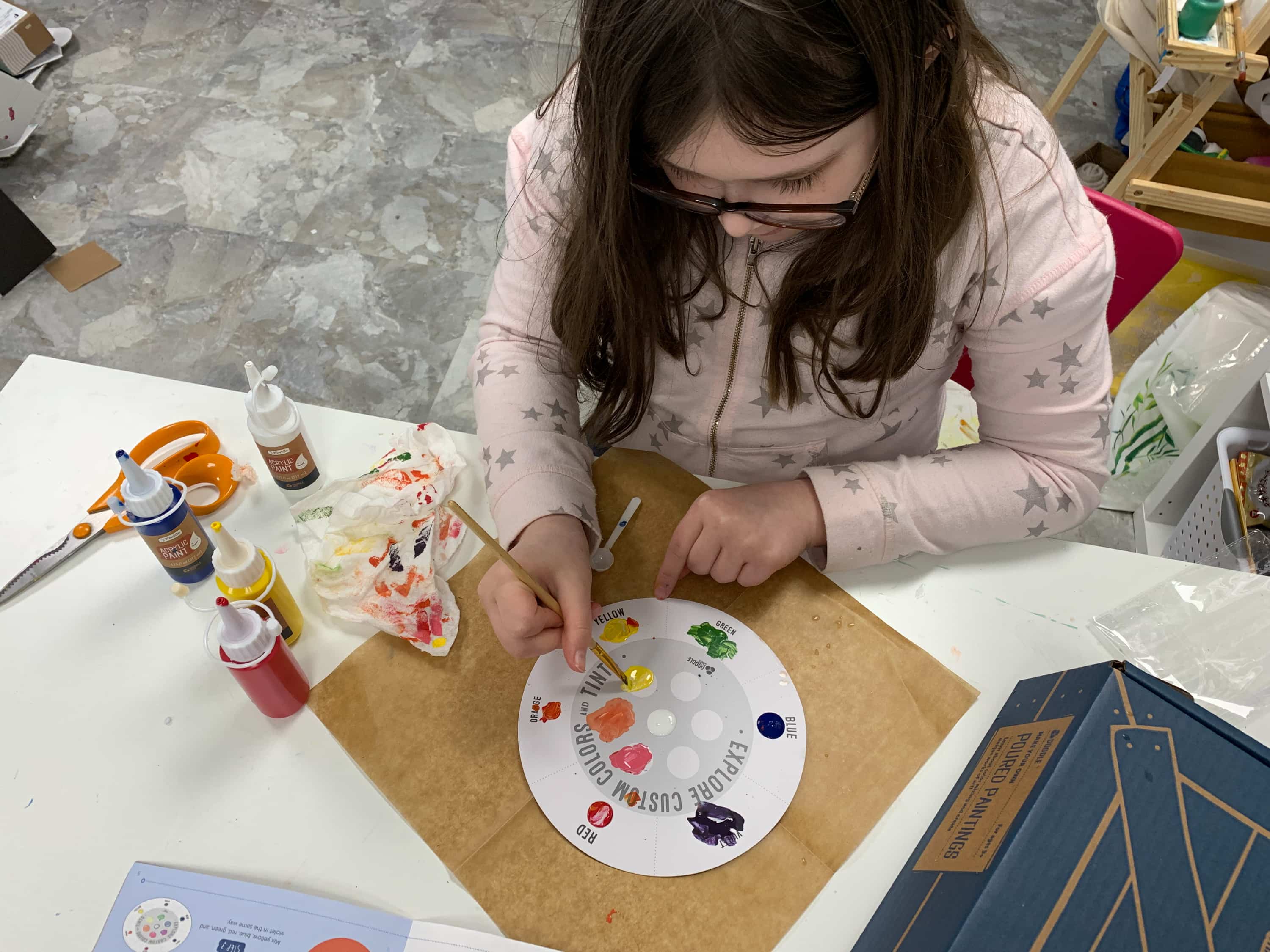 The Craftiest Member of the Kiwi Crate Family! Every box includes creative and fun projects for BOYS and GIRLS and inspires young makers to learn new crafting skills and express themselves creatively. Every crate includes all the materials and inspiration for DIY projects. Monthly crates encourage kids to tackle new challenges and gain creative confidence! Doodle Crate is designed for kids ages 9 to 16+ and tested to ensure that the projects are fun and inspiring. This is a gender neutral crafting subscription for kids.
Doodle Crate inspires kids to explore the world of art and design—and to become confident makers. Every month, a fresh new crate encourages kids to think creatively and create with confidence. These crates introduce fun crafting materials and interesting techniques. As kids dig in, they begin to see how materials can transform. They start dreaming about the possibilities and exploring their own ideas. By exercising their imagination and creativity, children learn something new. You get all the materials needed for a creative project, detailed step by step instructions, plus The Doodler, a magazine of inspiration and prompts.
Every Doodle Crate includes:
Art & Design Techniques Introduces unique crafting tools, materials, and techniques

Inspiration Booklet Illustrated instructions with design history and inspiration

Creative DIYs Additional design content and activities

Video Tutorials Online tutorials with tips and tricks
Read all of our Doodle Crate Reviews to see some awesome projects we've made recently with Doodle Crate!
And don't forget to check out all of the Cyber Monday Subscription Box Deals!