With Doodle Crate, you can give the gift of creativity to kids! Here's your chance to start shopping for creative gifts – Doodle Crate's 2022 Black Friday sale has started! Starting now, you can grab this Doodle Crate Black Friday deal for 2022 to give the gift of creativity to young makers ages 9 to 16!
Your first box in this subscription will be just $4.95 – regularly $23.95 – with the Black Friday deal on Doodle Crate. Just click this link for the deal to auto-apply coupon code AWESOME.
Get Crafty with Doodle Crate Black Friday!
Doodle Crate is ideal for young makers ages 9 to 16. It's an opportunity for them to develop their creative abilities while having fun, and boost their confidence in themselves as well! This crafty subscription from KiwiCo builds their confidence and creativity. It's also a great way to improve their skills while having fun! Each monthly crate introduces crafting materials and interesting techniques such as solar imaging, embroidery, and woodworking! They deliver loads (and loads!) of fun to your door, month after month! Each box will be conveniently delivered to your door – no need to shop separately for supplies.
Want to know more about which box is right for your child? This page lays out all the details on every KiwiCo box!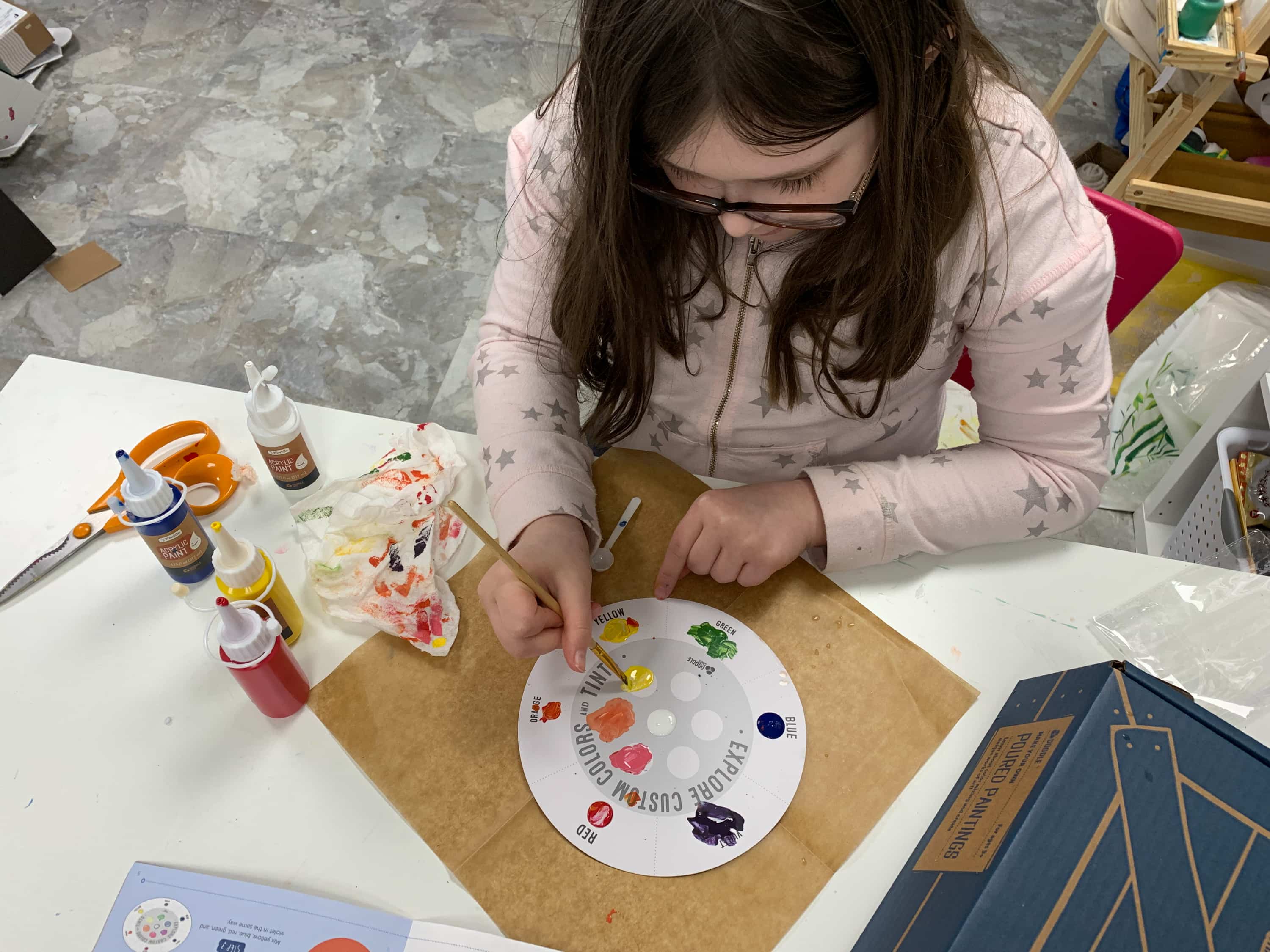 Doodle Crate is indeed the craftiest member of the Kiwi Crate Family. Each crate includes creative and fun projects for boys and girls. It's jam-packed with all the materials and inspiration needed to finish DIY projects. This subscription is a great way to encourage young makers to learn new crafting skills and creatively express themselves!
Doodle Crate is gender-neutral. Monthly crates not only encourage kids to tackle new challenges but also gain creative confidence while in the process. Doodle Crate is designed for kids ages 9 to 16+ and tested to ensure that the projects are fun and inspiring.
Each crate is packed with all the supplies and ideas needed to complete crafty DIY projects. Monthly crates encourage kids to tackle new challenges and foster creativity while gaining inner confidence and a strong sense of self in the process. Doodle Crate is designed for kids ages 9 to 16 and rigorously tested to ensure that the projects are fun, inspiring, and universally appealing!
What to expect inside every Doodle Crate? Since it is a crafty box, each crate will include art and design techniques. Each crate includes art and design techniques, plus the inspiration booklet. Expect loads of creative insights. Kids will be introduced to unique crafting tools, materials, & techniques and effortlessly complete creative projects with illustrated instructions, design history, and heaps of inspiration. With the inspiration booklet, it'll be easy for kids to complete the project. It comes with illustrated instructions, plus design history and tons of inspiration. To make it even more effortless to complete creative projects, kids will have access to online video tutorials with tips and tricks. They also added creative DIYs in every crate for extra design content and activities.
Doodle Crate inspires kids to explore the world of art and design—and to become confident makers. As kids dig in, they begin to see how materials can transform. They start dreaming about the possibilities and exploring their own ideas. By exercising their imagination and creativity, children learn something new. It's one of the best craft subscription boxes for kids – and it makes a thoughtful gift too!
Read all of our Doodle Crate Reviews to see some awesome projects we've made recently with Doodle Crate!