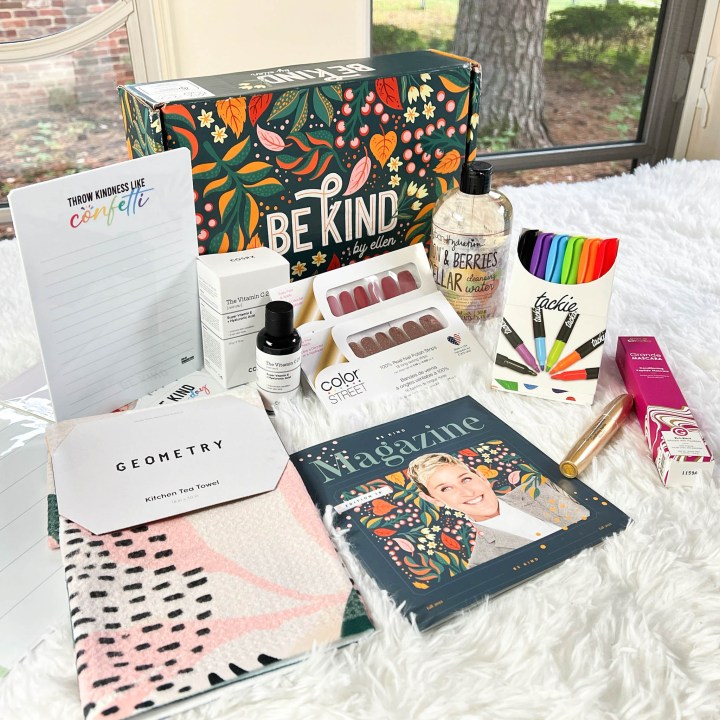 A new season is here, and BE KIND by Ellen is with us to welcome Fall 2022 with self-care and lifestyle items backed by kindness. A total of 7 socially conscious products were packed in the beautiful box featuring a floral design that exudes fall and holiday vibes. All items were handpicked by Ellen DeGeneres – continue reading our review to know more!
In our past box reviews, we have already mentioned the problems we've encountered with BE KIND by Ellen. Back in 2021, this subscription faced serious shipping and customer service mixed-up. We reached out to them, like we should, to get answers to such concerns. They did resolve most of the issues and assured us that technical problems with the website and customer service response team were settled.
A great beauty pick for Fall, COSRX The Vitamin C 23 Serum ($17.50) is a highly concentrated product that helps fade acne marks and unwanted dark spots. It's formulated with 23% Vitamin C and Super Vitamin E that diminishes signs of skin aging, like fine lines and wrinkles, while brightening the skin. The ingredient list also includes hyaluronic acid, which maintains hydration and keeps the skin moist, plus allantoin, which soothes and protects the skin from irritations. It has a watery and thin bilayer consistency that is fast absorbing minus the sticky feeling. It leaves the skin with a glowy finish and a plump texture! The product was sealed in a cap, and you have to replace it with the serum dropper included in the box. It's also recommended to store it in the refrigerator after opening it to help maintain the freshness of vitamin C.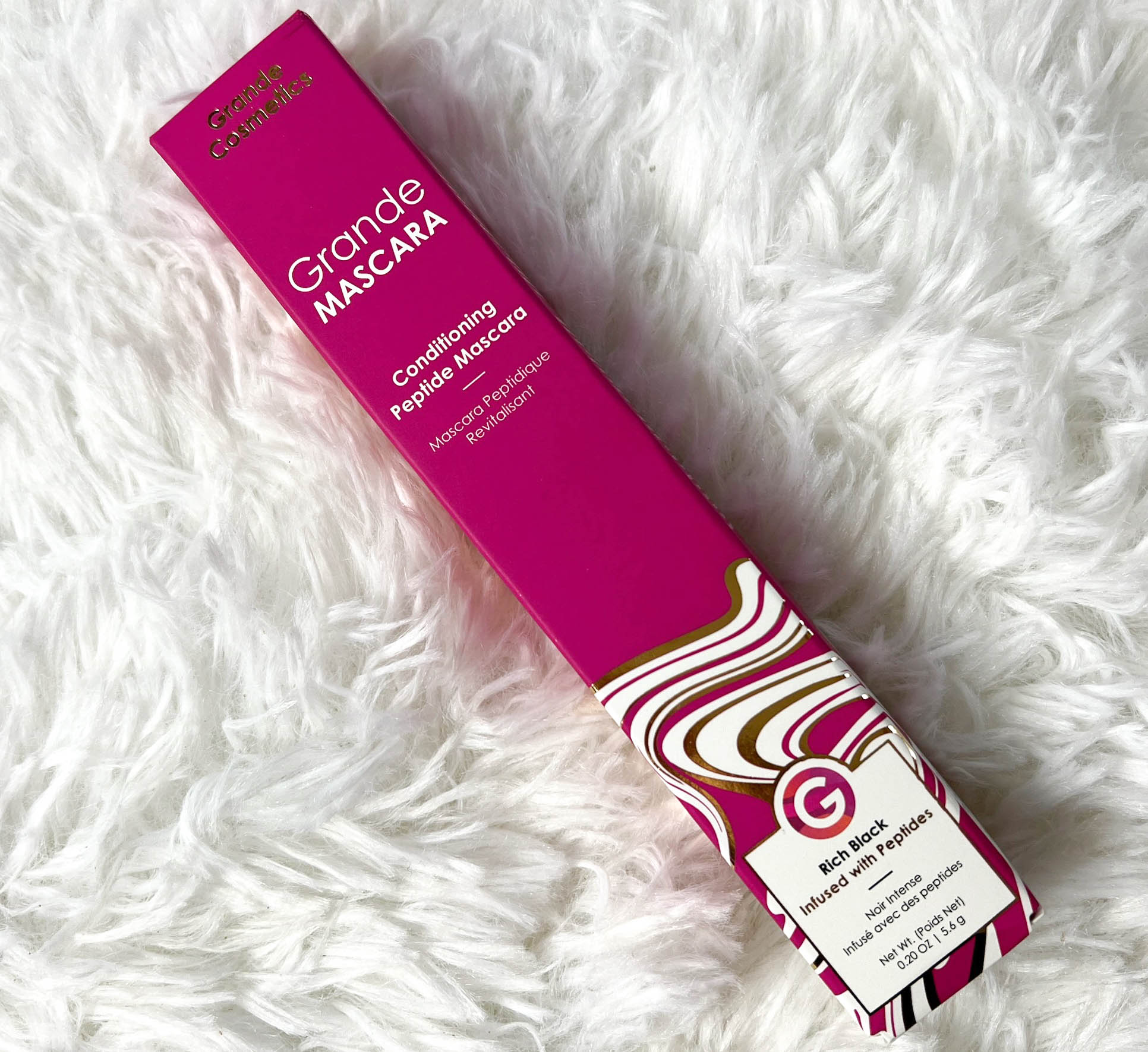 Grande Cosmetics Grande Mascara Conditioning Peptide Mascara ($25) is a nice addition to my eye makeup kit. Like most mascaras, it promises to give the eyelashes a lift with the perfect volume. This rich black mascara is infused with peptides, panthenols, and natural waxes that condition the lashes while you coat them, promoting a healthy-looking lash sheen. The applicator brush helped create a beautiful faux lash look without being overdramatic. I appreciate that the formula is buildable without clumping. It's a water-based, water-resistant, and cruelty-free product as well. Plus, it's easy to remove at the end of the day!
For beautiful fall-ready nails, they've included Color Street Real Nail Polish Strips in Munich Mulberry & Sahara Jewel. Each pack includes 16 double-ended long-lasting strips to help you create a cute nail look minus the fuss and mess. If you love glitz and glam, the Sahara Jewel is a perfect choice. I adored the multicolored glitter over the earthy brown base. But if you want to keep it simple, the Munich Mulberry is your best bet. It has a muted berry color that's very chic. Or you can be as creative and play with two nail polish strips shade – they complement each other! They're easy to use yet still provide salon-quality nails, plus they last longer.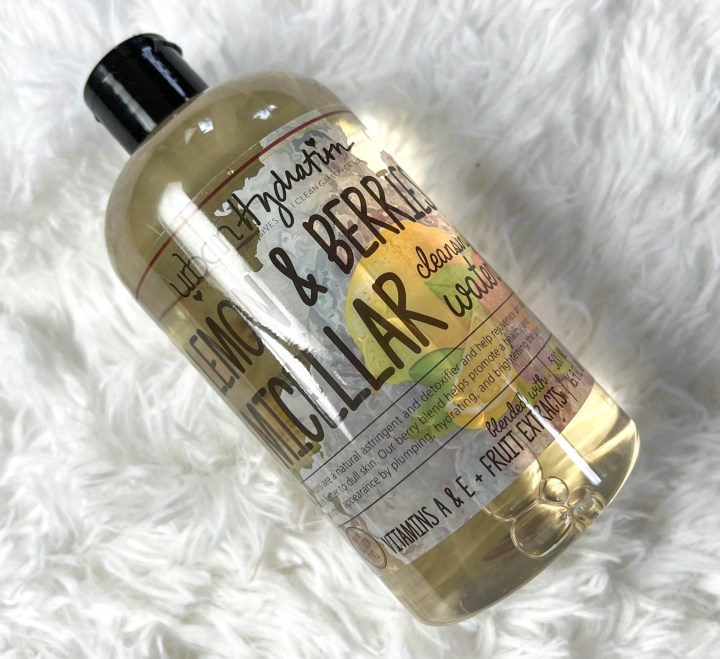 Detoxifying the skin is essential, and this Urban Hydration Lemon & Berries Micellar Cleansing Water ($10) can help you with that! This beauty product contains a berry blend formula – raspberry and blueberry fruit extract – that alleviate skin damage and combats dryness and dullness. Another key ingredient is lemon, a natural astringent and detoxifier. With vitamins A & E, this no-rinse cleansing water hydrates and plumps the skin while brightening it. It's gentle on the skin and contains no silicone, paraben, polybead, and sulfate. It also helps remove dirt, grime, and makeup easily without stinging!
Geometry House Kitchen Tea Towel ($16) is kind to your kitchen and kind to the environment as it is made from post-consumer recycled materials. It measures 18″ x 30″ with a next-level absorbency. This premium microfiber tea towel absorbs nearly 7x its weight, allowing you to clean up seamlessly. It's soft and quick-drying as well. It is single-sided printed with a fall-inspired abstract that looks aesthetically pleasing. Whether soaking spills, drying dishes, or wiping kitchen surfaces, this tea towel does its purpose without scratching.
For those who love organizing their kitchen, you might already know how efficient it is to keep all your spices labeled. These Savvy & Sorted Preprinted Minimalist Spice Jar Labels ($18.95) will do the trick – you no longer have to print your own labels, just peel and attach! I love the minimalist look on these labels. There were 142 white pre-printed labels for the most common spices and herbs, like basil, cajun seasoning, cloves, nutmeg, and saffron. The set also includes one blank label in case you need to write a different spice/blend name, plus three expiration labels. Each is made with waterproof material, allowing you to hand wash the spice jars without ripping the labels. Whether rectangle or round spice jars, they fit great! I'm so pumped about this!
Here's M.C. Squares Weekly Planner, Reusable Sticky Notes & Notepad, with Smudge-Free Tackie Markers – a stationery set! This bundle will help me keep my schedule organized and never spend more bucks on more planners when I can reuse them all over again. It makes my heart happy because aside from cool stationery items, I get to help the planet by reducing paper waste. The planner, sticky notes, and notepad have durable surfaces similar to a whiteboard, allowing you to write and erase countless times. They won't stain, warp, or chip, no matter how many times you reuse them. To do so, the box also included a set of Smudge-Free Tackie Markers. There were six wet-erase markers in black, purple, cyan blue, lime green, orange, and red. Each has a fine bullet tip that glides smoothly on the planner, sticky notes, and notepad, making it easy to jot down what you need. They don't smudge but easily clean off with just a damp cloth.
Overall, I'm pleased with all of the items from the Fall 2022 box! There was a nice mix of beauty and lifestyle products, including a serum to hydrate my skin and keep it healthy, a mascara to give my lashes volume, nail polish strips that give my nails a pop of color, and a micellar cleansing water that removes grime and dirt off my face. Let's also not forget the tea towel which is super absorbent and the spice jar labels to encourage me to organize my spice rack! My favorite of them all is the reusable stationery set to keep track of my to-dos and schedules. Not to mention, everything was sourced from socially conscious brands. I guess they've stepped up their game this season! If you want to surprise yourself with great items from a seasonal subscription box, you can try BE KIND by Ellen.
Each seasonal box also includes a BE KIND Magazine detailing the product picks and brands for the quarter. Here's a closer look: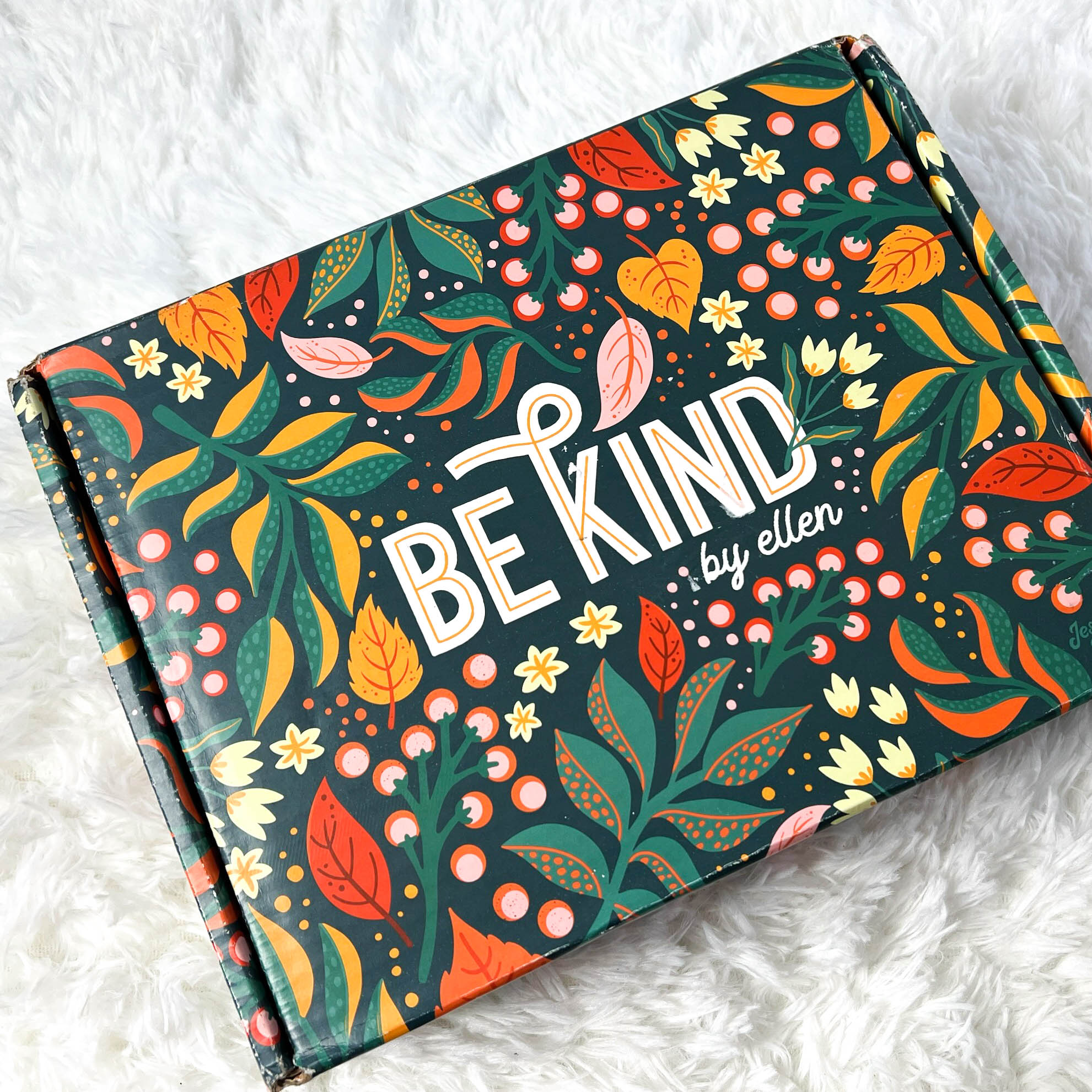 BE KIND by Ellen is a quarterly subscription box created by Ellen Degeneres to help people spread kindness. Each box costs $54.99 and contains fun, unique, and amazing products that Ellen picks herself that she wanted to share. It also focuses on brands and products that do social good.
Please share your recent experiences with BE KIND in the comments. Is your subscription sorted out? Have you received your box and/or any refunds due?
What do you think of BE KIND by Ellen?