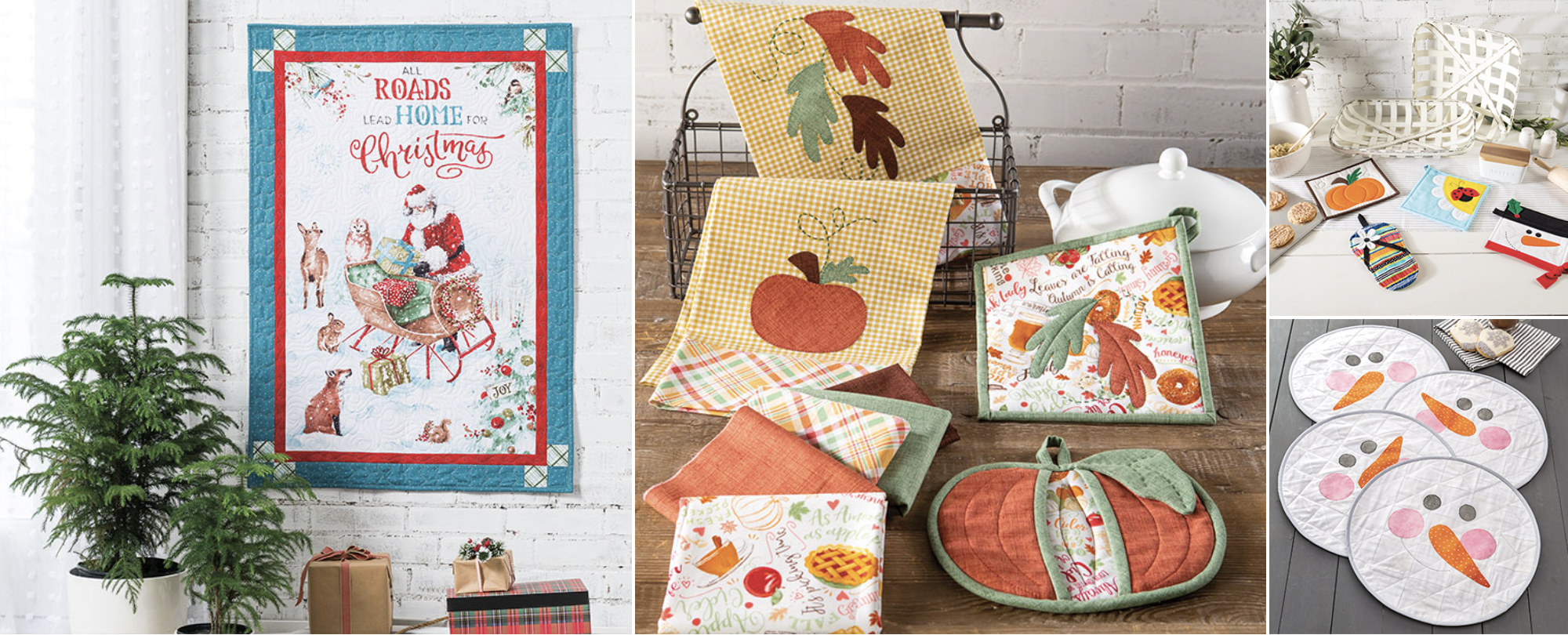 Celebrate any holiday by creating a quilt project with personal magic and seasonal touch. Annie's Holiday Quilters Club adds a pop of color to any space with holiday crafts to hang and display or give away as a gift!
Start quilting a seasonal project by grabbing this enticing deal from Annie's – check it out!
Get 50% off your first month's box! Use coupon code SHARE50 and USE THIS LINK to subscribe.
Get 50% OFF at Annie's Holiday Quilters Club!
Whether it's time for Easter, Valentine's, Halloween, or Christmas and every holiday in between, Annie's Holiday Quilters Club will help you celebrate by bringing charming quilt kits straight to your doorstep every four weeks.
What you'll get in the box? Each box from Holiday Quilters Club includes high-quality fabrics from top brands like Timeless Treasures, Henry Glass, Hoffman, Maywood Studio, and more. It also comes with patterns and easy-to-follow instructions to help you finish the quilt project with ease! They even include backing, binding, embellishments, and inspiration, so all that's left to do is stitch and quilt.
Regardless if you're a beginner quilter or a seasoned one, you'll enjoy creating a variety of handmade projects you can use right away, like wall hangings, festive table runners, placemats, and more! It's something you can be proud of to display or gift away to loved ones.
Brighten your home with eye-catching seasonal decor and quilt all year long for $39.99 a month!
Are you getting anything from Annie's Holiday Quilters Club?