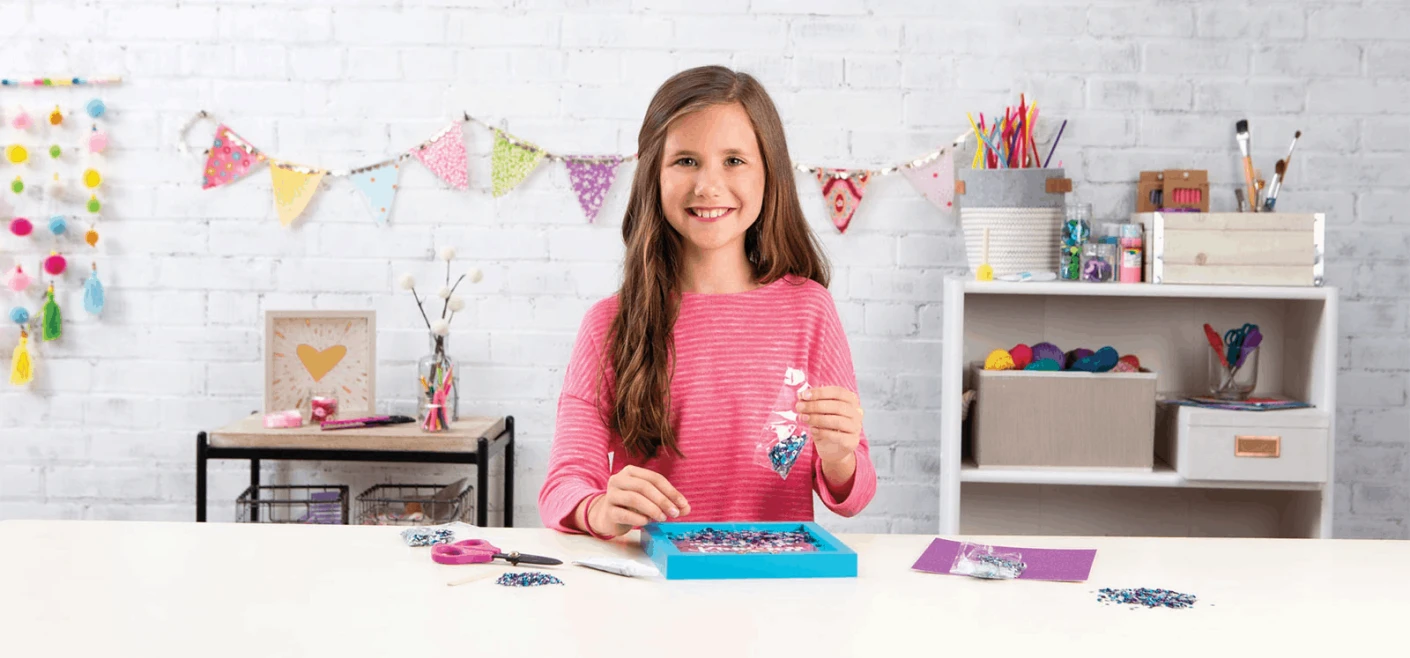 Annie's Creative Girls Club, a monthly crafts subscription box for girls age 7-12, has an awesome Cyber Monday sale!
Spark her creativity and pass on the love of crafting to the next generation. When you sign her up for the Creative Girls Club, she'll receive TWO craft kits each month filled with materials and instructions for a fun new project! She'll be introduced to a variety of techniques and skills she can use again and again. Start her on a brand new crafting journey she'll love!
Get 75% off your first month's pack! Use this link and coupon code SHARE75 to grab this deal! There's two craft kits in every pack and this is less than $11 shipped for your first month!
Get 75% off at Annie's Creative Girls Club!
Annie's Creative Girls Club is $19.98 per month + shipping and will include 2 craft kits, tutorial videos and instructions.
Check out our Annie's Creative Girls Club reviews here!
Here's what you'll get:
TWO new kits will be shipped to her home each month, providing a steady supply of crafting adventures and creative new challenges to immerse herself in. Each kit contains kit materials and easy instructions with clear step-by-step photos so she can jump right in! Watch her pride, confidence, and creative ability grow along with her crafting skills! With TWO new projects each month, she'll love showing friends and family the techniques she's mastering and fun things she's making.
Here are the benefits:
Kid-Friendly Each project is designed with kids in mind: easy to make, fun to do, and perfectly suited to your young creative.
Engaging Projects Each kit is kid-tested and proclaimed to be "super fun" from scrapbooking to beading to soap-making.
Fuels Creativity She'll be introduced to a variety of art and crafting techniques on a monthly basis, opening her up to a whole new world of creativity.
Here's a peek at some of the projects:
What do you think of Annie's Creative Girls Club?