It's difficult to find toilet paper that is environment-friendly and is still of good quality.
With Who Gives A Crap, you can now have easy access to TP that is not only good for the environment but also good for your bottom, too!
Who Gives A Crap is a sustainable alternative to regular old toilet paper. Made of 100% bamboo fibers with no ink, dyes, and scents, Who Gives A Crap is biodegradable and compostable and can be used with septic tanks.
Get $10 off your first month toilet paper subscription! Use this link and use the coupon code TP4EVA at checkout.
Get $10 off at Who Gives A Crap!
With their subscription service, you can have your premium bamboo TP delivered to your doorstep.
Starting at $44 for 24 rolls, Who Gives A Crap sends out a supply of premium bamboo TP rolls every 1-2 months and also has a range of other eco-friendly products to choose from, such as Facial Tissues (12 boxes for $20), Paper Towels (6 rolls for $20), and Dream Cloths, or reusable towels, (3 cloths for $12). Shipping is FREE for any orders over $25.
Subscriptions can be canceled and changed at any time.
As if that's not enough, 50% of Who Gives A Crap's profits are donated to help build toilets and provide access to clean water in developing countries.
No trees are cut down during the process, so you can feel good about having this soft and gentle bamboo TP touch your bottom.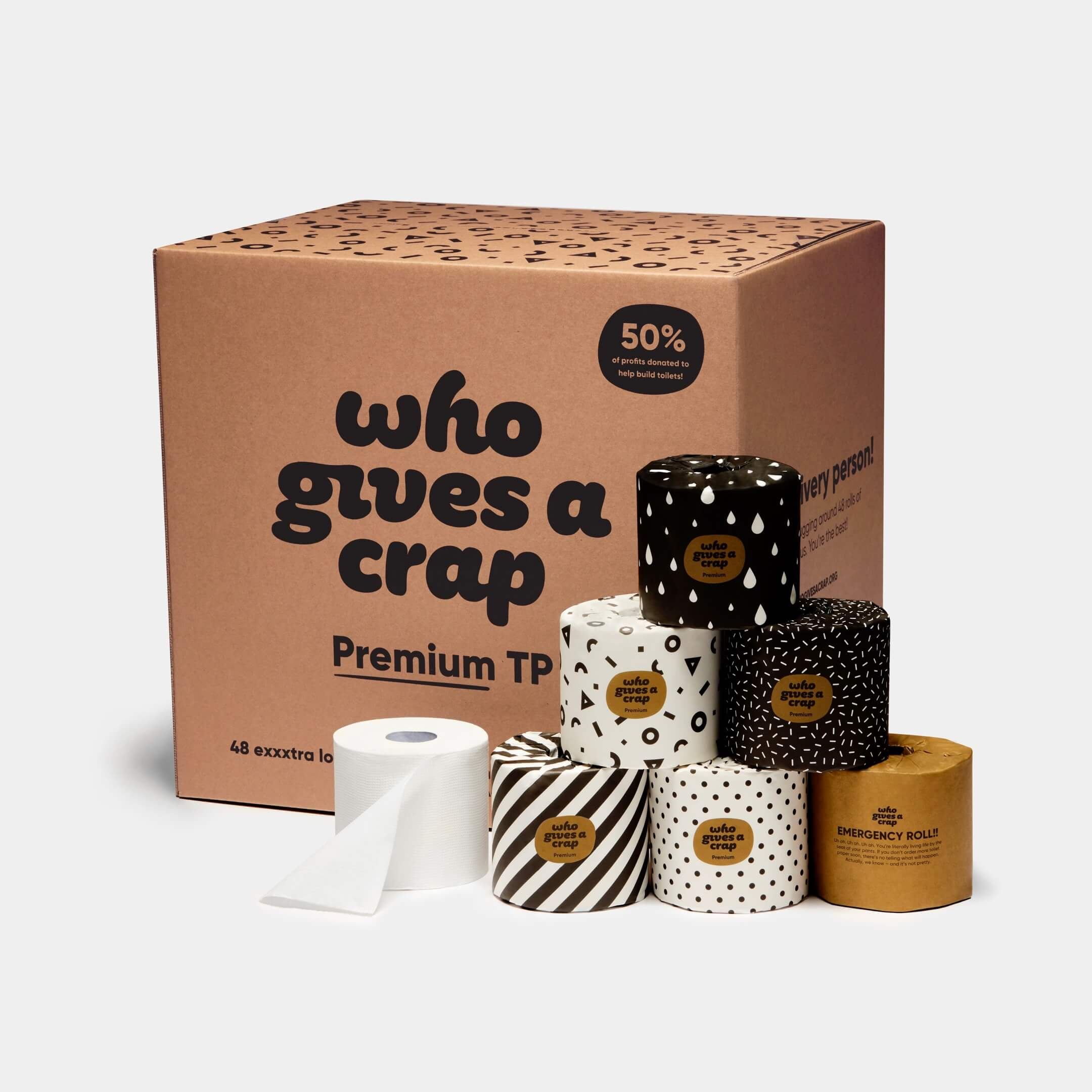 What do you think of Who Gives A Crap? Would you try a toilet paper subscription box?