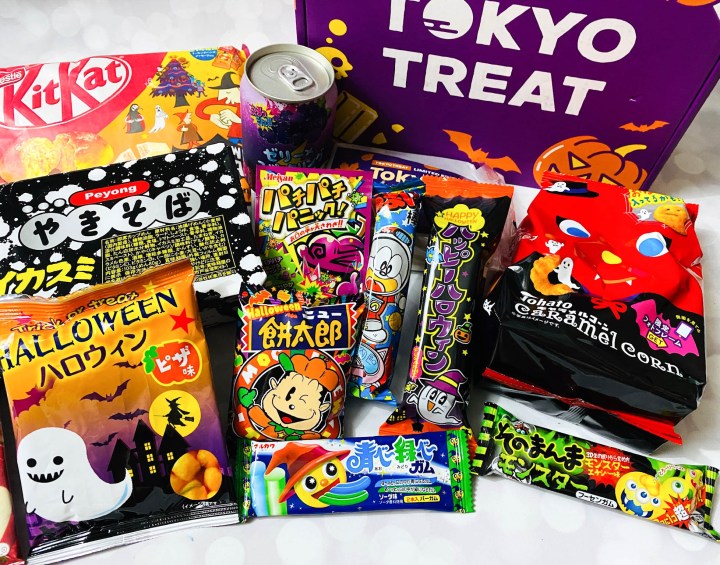 Snacking is never boring with Tokyo Treat. For October 2022, this snack subscription delivered zero tricks, only delicious Halloween-themed treats from Japan! The theme was Spooktacular Snackin', and the box included 15 unique snacks that you can enjoy on your own or share with other trick-or-treaters. Take a peek at our review below to know more about these Halloween goodies!
DEAL: Use this link and use the coupon code TREAT22 to get limited edition Trick OR Treat Bonus! Ends 10/15 JST.
Sign up for a 12-month subscription and get a FREE Morozofu Black Cat Pouchette and Corocoro Cocoa Waffle Bites!
Sign up for a 6-month subscription and get a FREE Sumikko Gurashi Pumpkin Candy Dispenser and Halloween Jelly Packs! 
Sign up for a 3-month subscription and get a FREE PLotte Halloween Chocolate Party Pack and Magic Flavor Changing Gum! 
Sign up for a monthly subscription and get a FREE Hi-Chew Halloween Party Pack!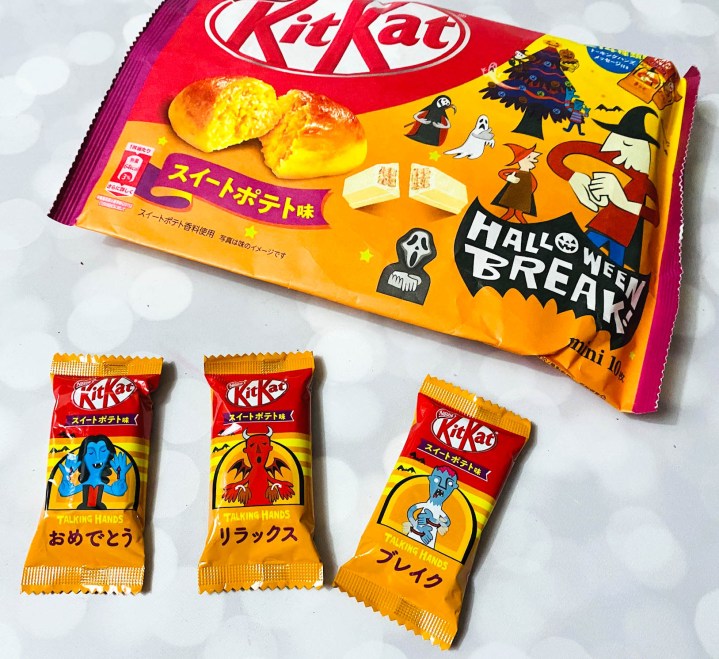 KitKat Halloween Sweet Potato. Japan is famous for its unique KitKats but TokyoTreat usually plays it pretty safe and sends us more traditional flavors like strawberry, coffee, etc. This month we got Sweet Potato! They really do taste like sweet potato (or yam, depending on where in the world you are) and they have a nice mild flavor. I loved these!
Each one has a little phrase like "Congratulations", "Relax", or "Break"!
Tohato Caramel Corn. Crunchy corn snacks with a syrupy caramel flavoring. These were super sweet!
Halloween Corn Snack. More corn snacks, but these had a pizza flavor!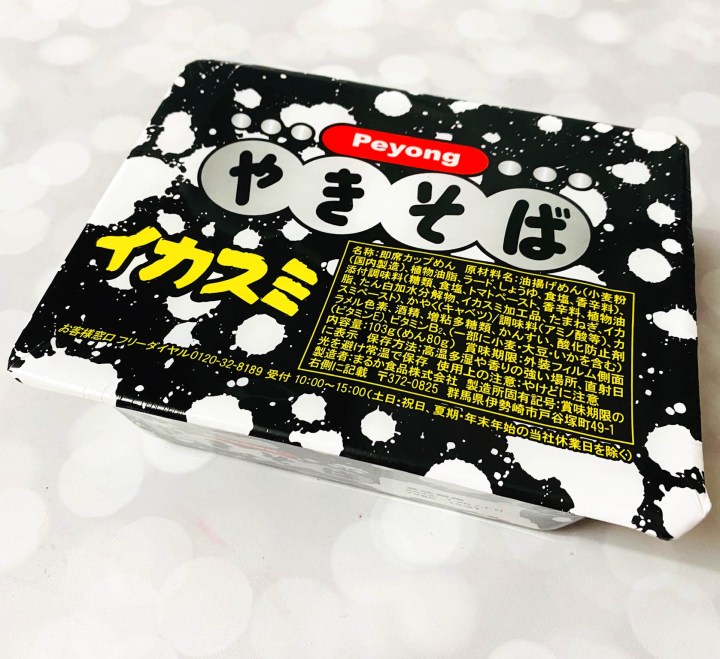 Squid Ink Noodles. Okay, I wasn't brave enough to try this… but how perfect for Halloween? This is a yakisoba dish, which means you end up with flavored noodles without broth. Once the noodles are cooked plain, you then drain out the water and add your toppings!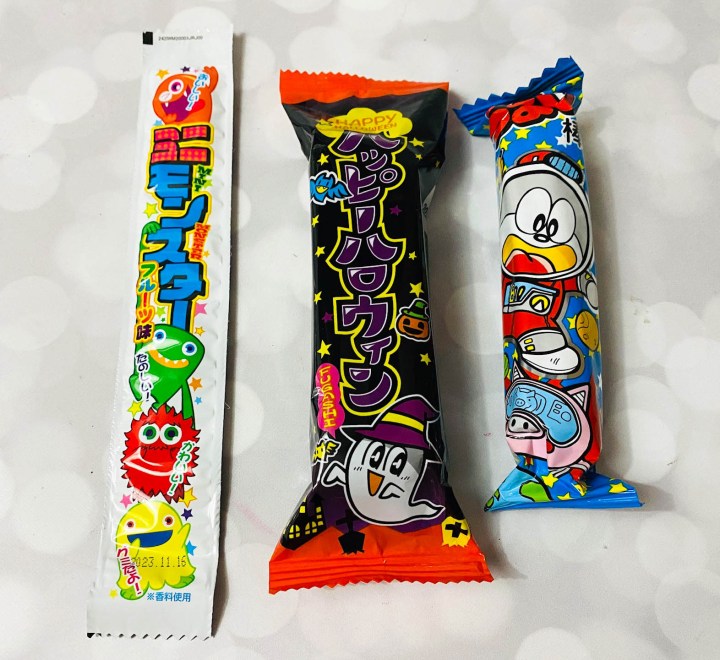 Mini Monster Fruity Soft Candy. Soft chewy fruit candy.
Yaokin Fugashi Brown Sugar Snack. This is a big puffed rice snack slathered in molasses-like flavoring. The brown sugar flavor is so intense!
Umaibo Tonkatsu Sauce Flavor. One of my fave Umaibo flavors is this savory tonkatsu sauce variety!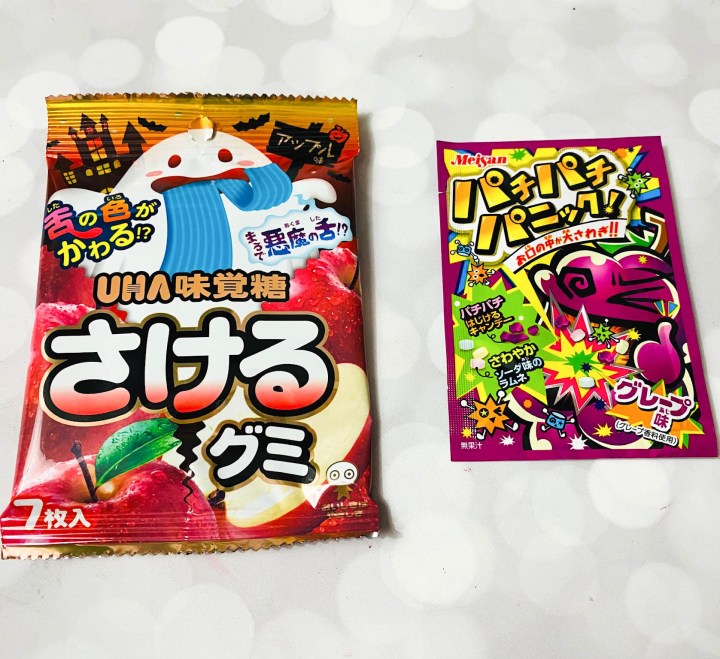 Sakeru Gummy. Crispy apple isn't a flavor I normally reach for when I want candy, but these were really good! They had a good amount of chew to them.
Meiji Meisan Pachi Pachi Panic Popping Candy. I am OBSESSED with basically Japan's version of pop rocks but with so much better flavor! I love anything grape flavored so this was a huge win for me!
Madame Gelee. These snacks went missing after I opened my box, so I never got to taste them! Tokyo Treat describes them as raspberry dark chocolate with a raspberry filling inside. Perfect for Halloween!
Coris Monster Gum. This sour gum was actually inspired to taste like Monster energy drink! It definitely reminds me of Monster, though without the caffeine!
Marukawa Witch Color Change Double Gum. So many cute monster themed snacks this month! This gum had two pieces of ramune flavored gum which change color when you eat them. The ramune flavor was light and faded a bit quickly but sure enough they did switch up colous!
Kadou Mochi Taro Rice Cracker Snacks. I love these little mochi taro snacks, and we have tried quite a few varieties here in TokyoTreat! They have a mild salty, savory flavor and are super addicting.
Grape Soda. This grape soda has tapioca pearls and coconut jelly at the bottom. The problem was there was SO much coconut jelly that it was hard to actually get the liquid part of the drink out! It was a super tasty grape soda, it just took forever to drink!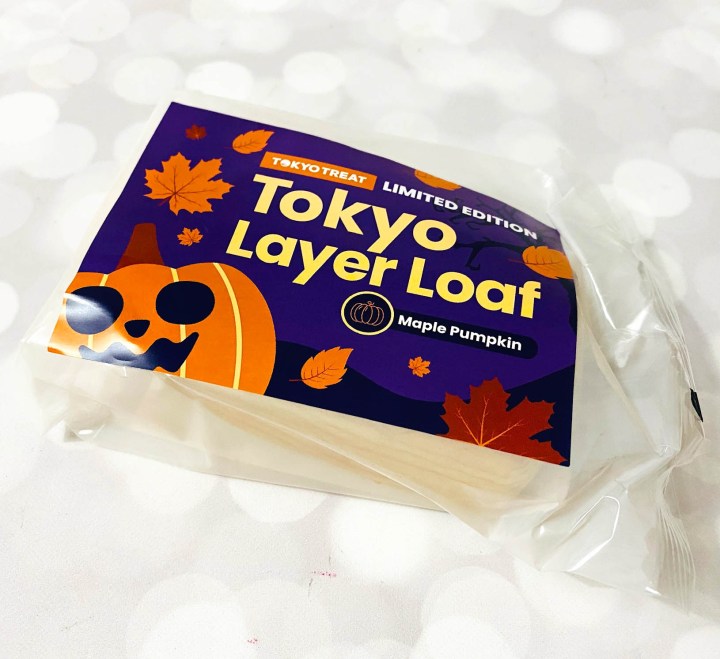 Tokyo Layer Loaf. A treat baked just for Tokyo Treat! This is a maple pumpkin flavor. As a Canadian, I love all things maple, so this was right up my alley. The bread is so fluffy and light!
The October box was full of treats, not tricks, and I loved everything! Highlights are definitely the unique KitKats, the maple loaf, and all of my favorites showing up again! For the full Halloween experience, they also packed the goodies in a Halloween-themed box with a purple background and orange drawings. It was definitely a nice touch.
Here's this month's magazine: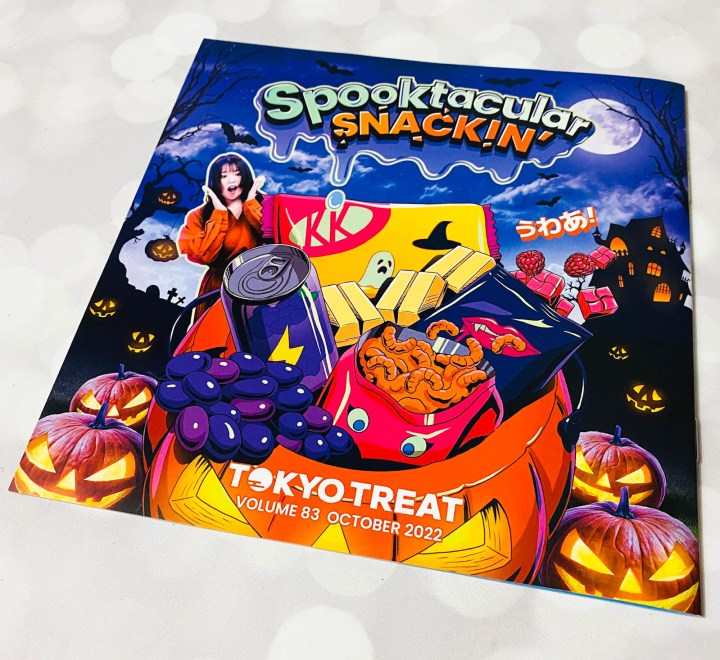 Also, check out the special packaging for Halloween!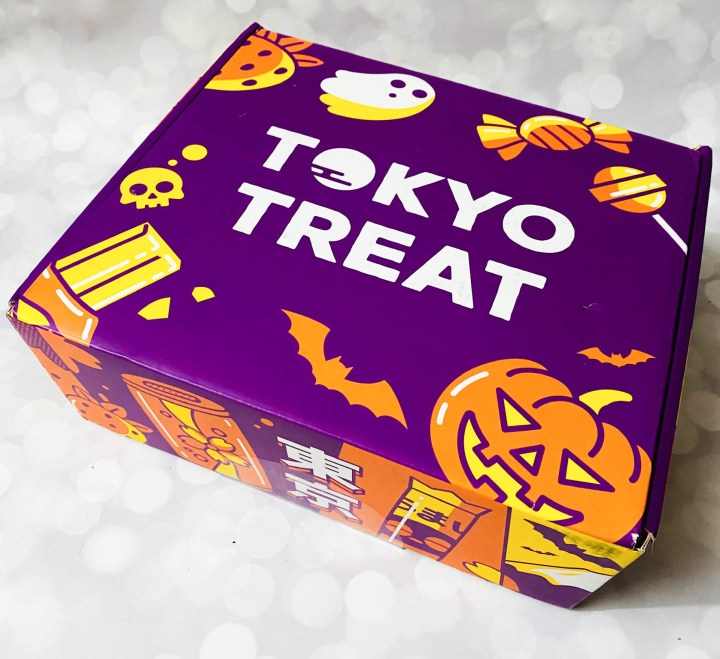 Tokyo Treat is a monthly Japanese snack and candy subscription box that is shipped directly from Japan. Tokyo Treat's Japanese snack and candy subscription box is a reader fave and made the list in our 2022 readers' choice picks of best snack and candy subscription boxes!
ICYMI, Tokyo Treat boxes just got bigger and better! Starting December 1, they removed the Classic option to ensure all TokyoTreat subscribers received the full Japanese snacking experience. Tokyo Treat boxes are now $37.50 per month. Some of the yummy things you can expect in this new version include ramen, udon, soba, jelly, purin, and Japanese desserts. There will still be a Culture Guide, but it will now have 24 pages – which means more articles and cultural information about Japan!
What did you think of this month's Tokyo Treat?