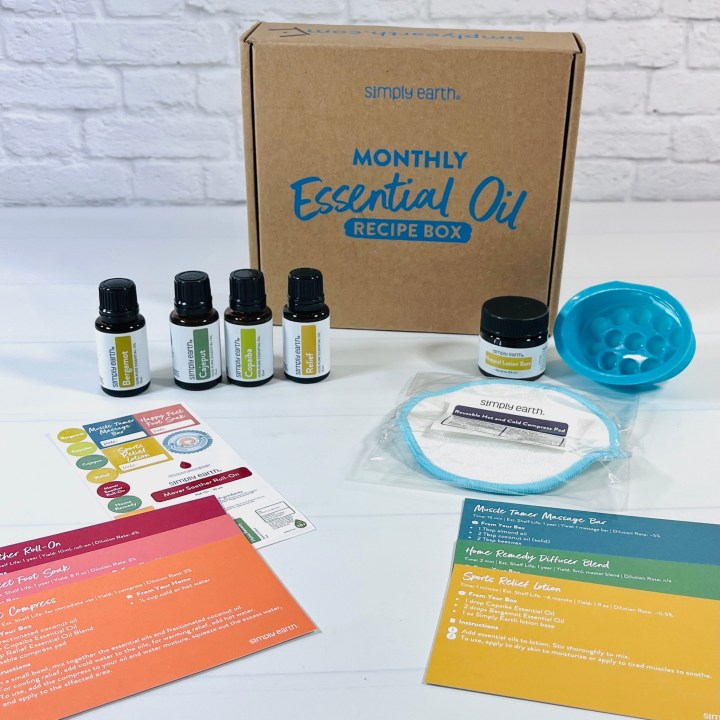 Simply Earth October 2022 essential oil box theme included recipes to make our own home remedies! Sometimes when we get hurt we can start off with a home remedy such as a compress or muscle massage bar before we move onto pain relief or other treatments (but of course see your care provider if you are in serious pain or if something is broken; herbs are helpful but they can't take care of everything). I also received 3 single oils and one blend to add to my collection (which I mainly use for diffusing). See what we got below!
DEALS: Receive a FREE Big Bonus Box with your first box. Deal applies automatically, just use this link to subscribe. Plus, get a $40 gift card you can use for your next box or future purchases!
Bergamot Essential Oil ($16.99) comes from a small citrus fruit and is used to flavor Earl Grey tea. It may promote immunity and aid in digestion.
Cajeput Essential Oil ($10.99) is related to tea tree but it smells like it has mint added, so sweet and refreshing. It can help soothe muscles or cleanse the skin.
Copaiba Balsam Essential Oil ($15.99) is a plant resin and smells smoky and sweet and reminds me of BBQ sauce! It may help soothe joints or treat blemishes.
Relief Essential Oil Blend ($14.99) is our blend of the month and is made of eucalyptus, peppermint, copaiba, juniper berry, and rosemary. It smells like peppermint and may help relives muscle aches.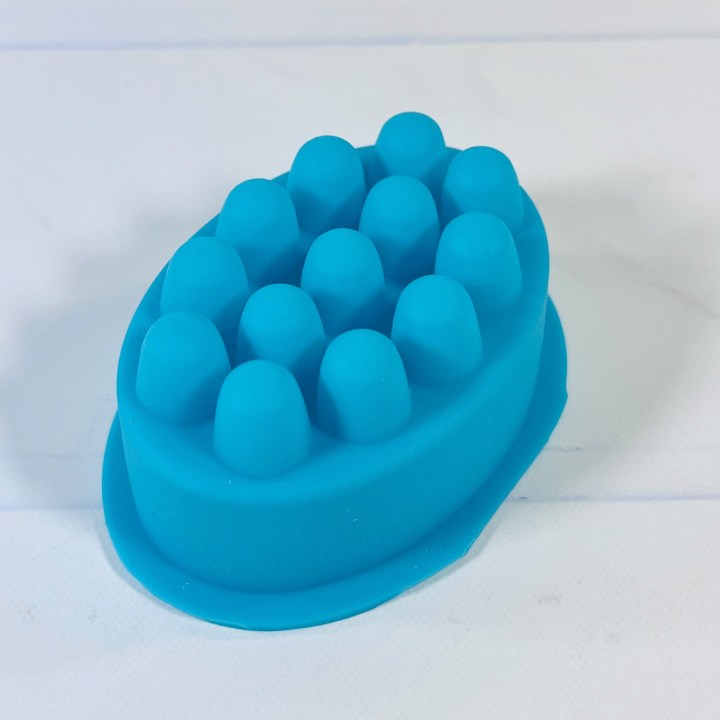 Massage Bar Soap Mold This says soap mold but this month we're using it to make a massage bar!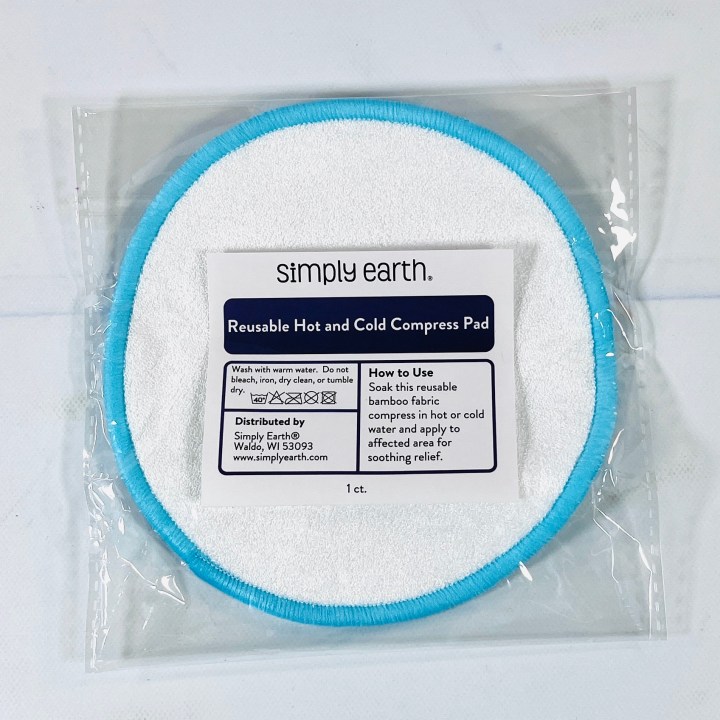 Reusable Hot and Cold Compress Pad This is a reusable cloth just under 5″ across and can be washed between uses.
Natural Lotion Base ($3 value, buy an 8 ounce bottle for $23.99) We're going to add essential oils to this base for an almost instant recipe. I can't wait to get started!
I received six recipe cards. Some of the cards have a continuation of the recipe on the back while others have useful information about the subscription.
Please keep in mind that essential oils should be diluted before using and you may need to do some extra research on what is safe to use or avoid using around young children, infants, those who are pregnant or nursing, or pets. When in doubt, check with your doctor or nurse for advice.
Below are a few of the projects I completed with this month's recipe box and supplies!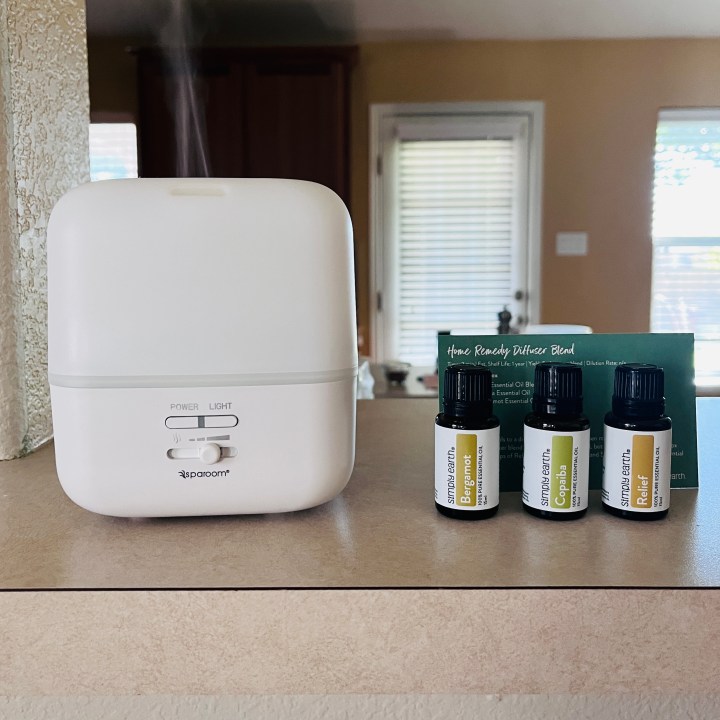 Diffusing is the number one way that I use my oils. I use my diffuser most days, mainly to freshen up the living room after cooking or to brighten my morning when I first get up. This recipe used three of this month's oils and wasn't as strong as some mixes, but I did pick out the mint found in the Relief blend.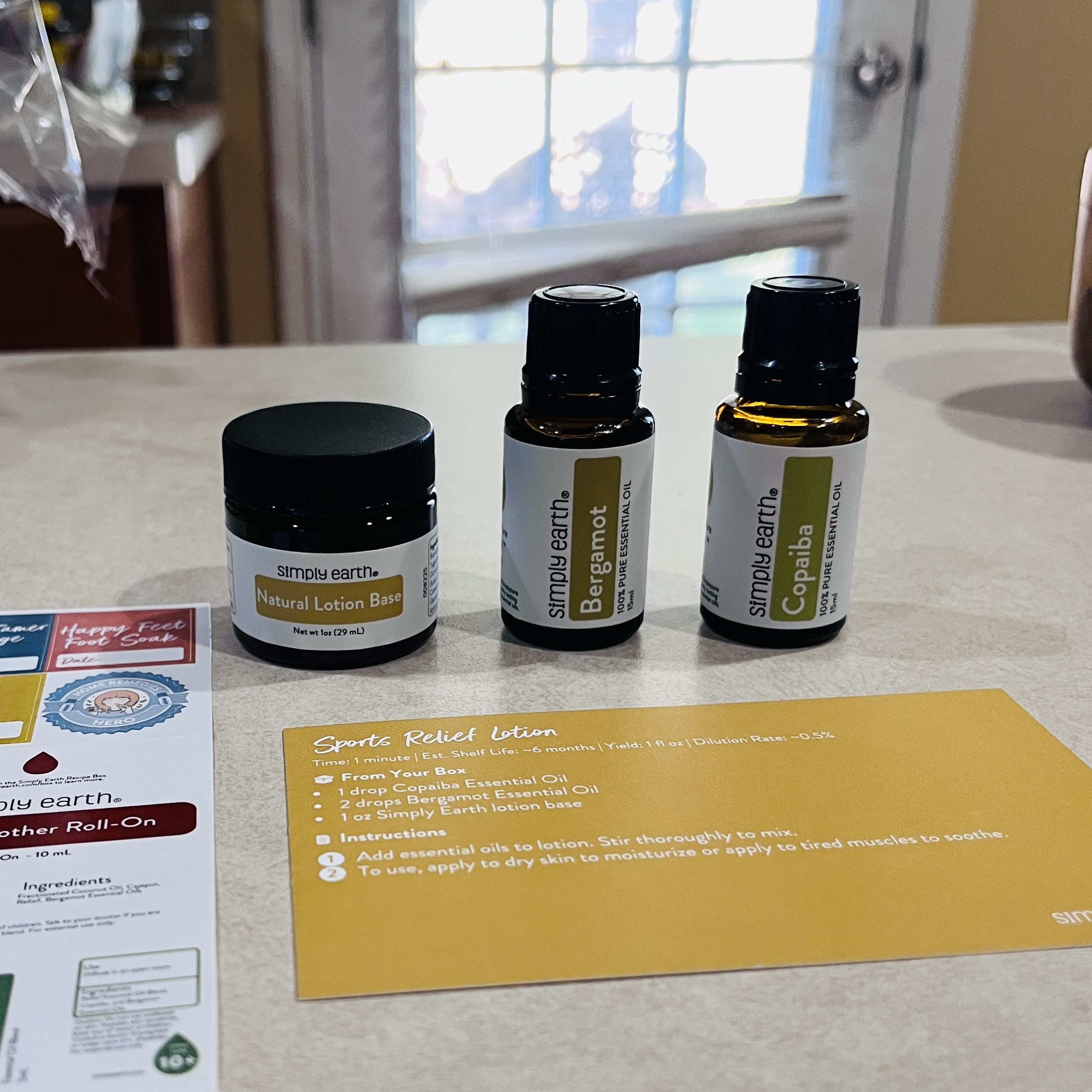 The Sports Relief Lotion was extremely simple to make. I just had to add a few drops (following the recipe card) into the already made lotion and then stirred it up. That's it! It doesn't have much of a scent to it, and I guess the oils are supposed to relieve muscle pain, but I think I'll stick to mentholated rubs, I prefer a cooling/heating sensation.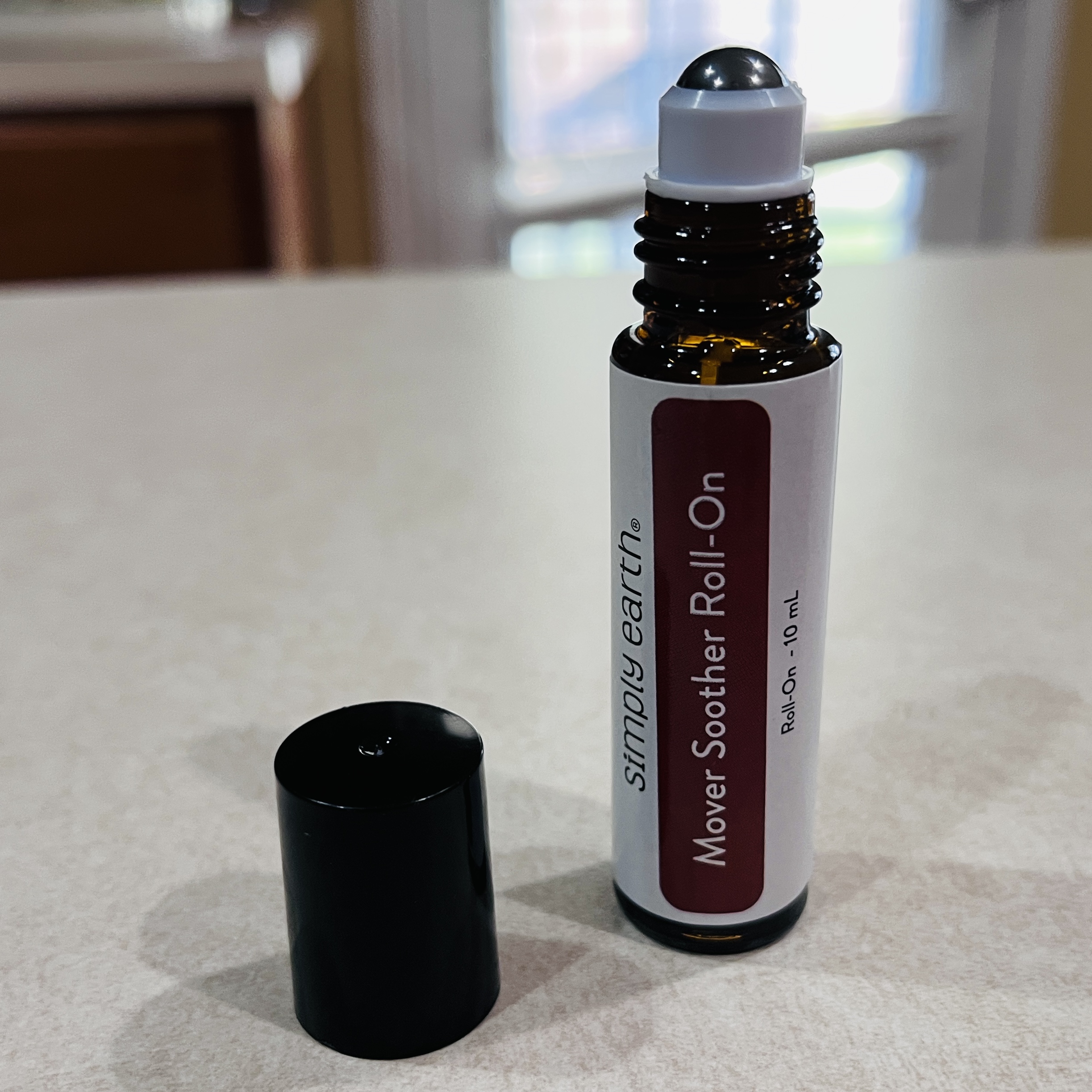 Here's the Mover Soother Roll-On. I grabbed a rollerball plus some fractionated coconut oil from my Big Bonus Box and placed the sticker on the bottle. Next, I placed the essential oil drops as called for inside the bottle, then topped it with the coconut oil. Finally, I placed the rollerball firmly on top and gave it a good shake. This can be rolled onto sore muscles for relief and I especially like the minty scent from the Relief oil blend.
How cool is this Muscle Tamer Massage Bar? I needed almond oil, solid coconut oil, and beeswax from my Big Bonus Box and the oils and mold from my October Recipe Box. I placed the oils and beeswax in a glass bowl and microwaved it at 30 second intervals, stirring in between; I think it took 1.5 to 2 minutes max. Once it cooled down a little, I added the essential oils (if the mixture is too hot, the oils will evaporate, so don't rush it). I gave it another stir and then poured into the mold and left it overnight. It popped out easily the next day. It not only has beneficial oils, but the nubs help soothe sore muscles, like a mini massage.
I love how easy it is to make the recipes in my monthly box from Simply Earth. Sometimes I need a few things from home but I usually have whatever's needed on hand. I also enjoy diffusing the oils, and I mix and match them throughout the month using oils I've received in previous boxes. I really enjoyed the theme and recipes for this October box. I haven't tried the foot soak or compress yet but those are super simple to do. I especially liked the massage bar, it looks like something that would be rather costly at a store (and they are up to $15 each on Etsy!).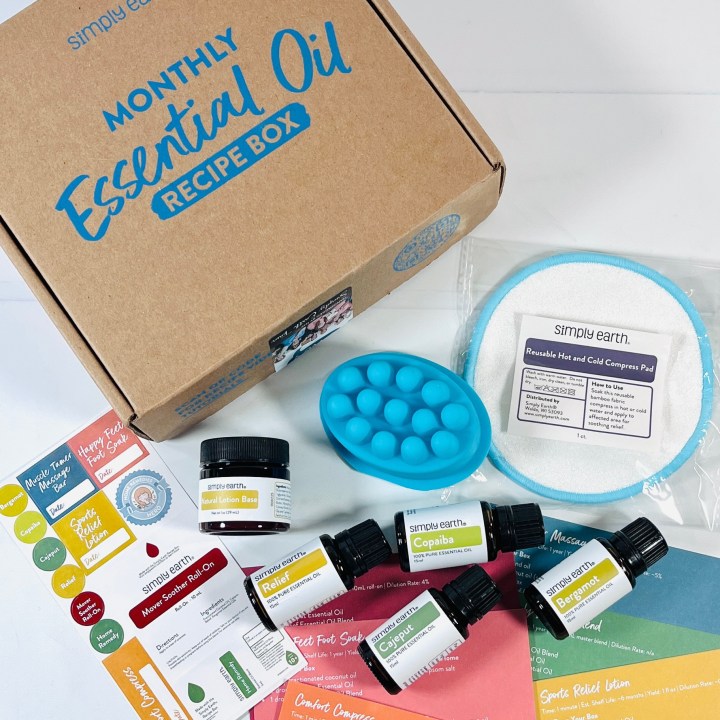 Simply Earth is a monthly subscription that sends high-quality essential oils along with recipes and ingredients to make natural beauty and home products! Each box comes with 4 essential oils, containers, extra ingredients to make the recipes, and 5 – 7 recipes on recipe cards. When you sign up (and every 6 months thereafter) you will receive a free Big Bonus Box full of extra containers and ingredients needed for the recipes, such as carrier oils and bottles. Simply Earth is $39 a month. They feel strongly about giving back and donate 13% of all profits to help end human trafficking.
Simply Earth's essential oil subscription made the list in our 2022 readers' choice best green & eco-friendly subscription list!
What do you think of the Simply Earth box?