Toys are a great way to introduce your baby to the world around them. With so many toy brands available, choosing just one for your little ones can become challenging. Panda Crate makes it easy for parents to find the best age-appropriate toys for their babies and toddlers without having to spend hours looking at various brands – more time for bonding with baby!
Save 30% on your first month of Panda Crate, no coupon code required, just use this link to get your baby started!
Save 30% on your first month of Panda Crate!
Want to know more about which box is right for your child  (or kids at heart)? This page lays out all the details on every KiwiCo box!
Panda Crate is a subscription box service for babies and toddlers which provides unique toys every month to help stimulate your child's senses, spark their imagination, and encourage learning through play. Every crate has been specially curated to bring high-quality toys that nurture creativity, imagination, and talent skills.
Panda Crate is designed to grow with your baby through each developmental stage. Panda Crate includes 5 different age ranges: 0-2 months, 3-6 months, 7-12 months, 13-18 months, and 19-24 months. You'll be asked to enter a birth month and year when you place the order so KiwiCo can be sure to send out age-appropriate crates. As your baby grows, so will the crates they receive! See our Panda Crate reviews to get an idea of how this subscription benefits your baby or toddler!
What you get with every Panda Crate: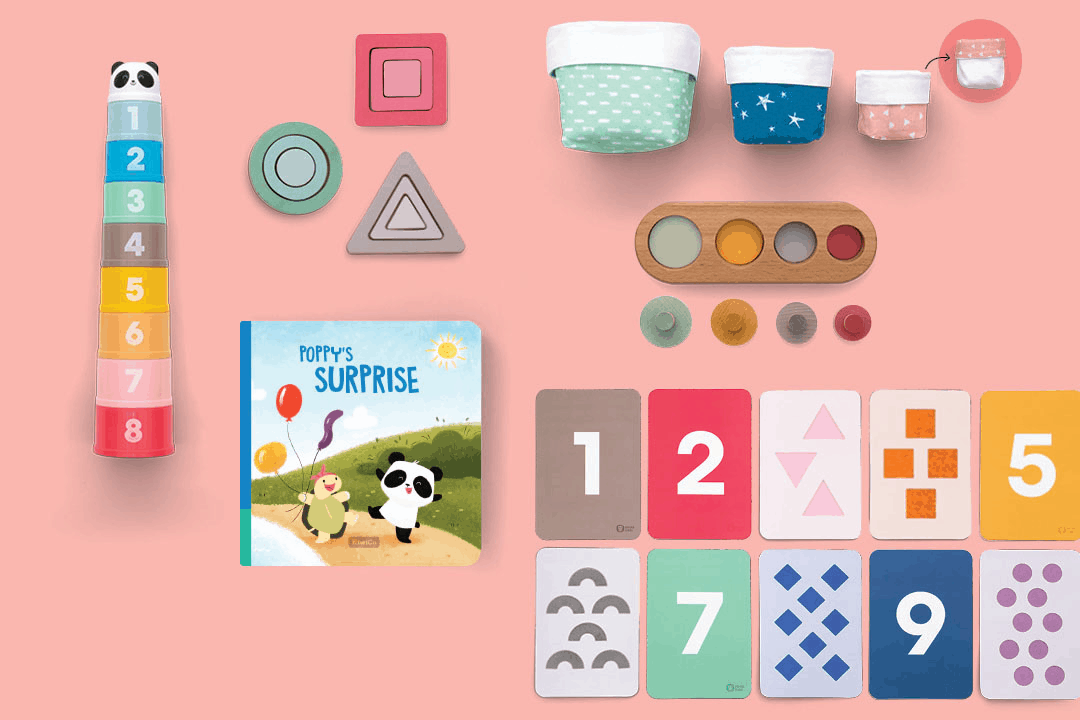 Developmentally Appropriate Just-right products and information for your child's age.
Research-Backed Designed in partnership with experts at Seattle Children's Hospital.
Hands-On Learning & Play Extensively tested to promote learning and engagement.
More Time To Bond Research distilled into a helpful and practical guide.
Here's peek at some Panda Crates:
Panda Crate has all the tools necessary to give your child a head start in their development, from wooden pegboards and stacking cups to baby-safe toy kits.
Want to try other KiwiCo crates? Deal also applies to Kiwi Crate, Koala Crate, Tinker Crate, Doodle Crate, Yummy Crate, Atlas Crate, Eureka Crate, or Maker Crate!