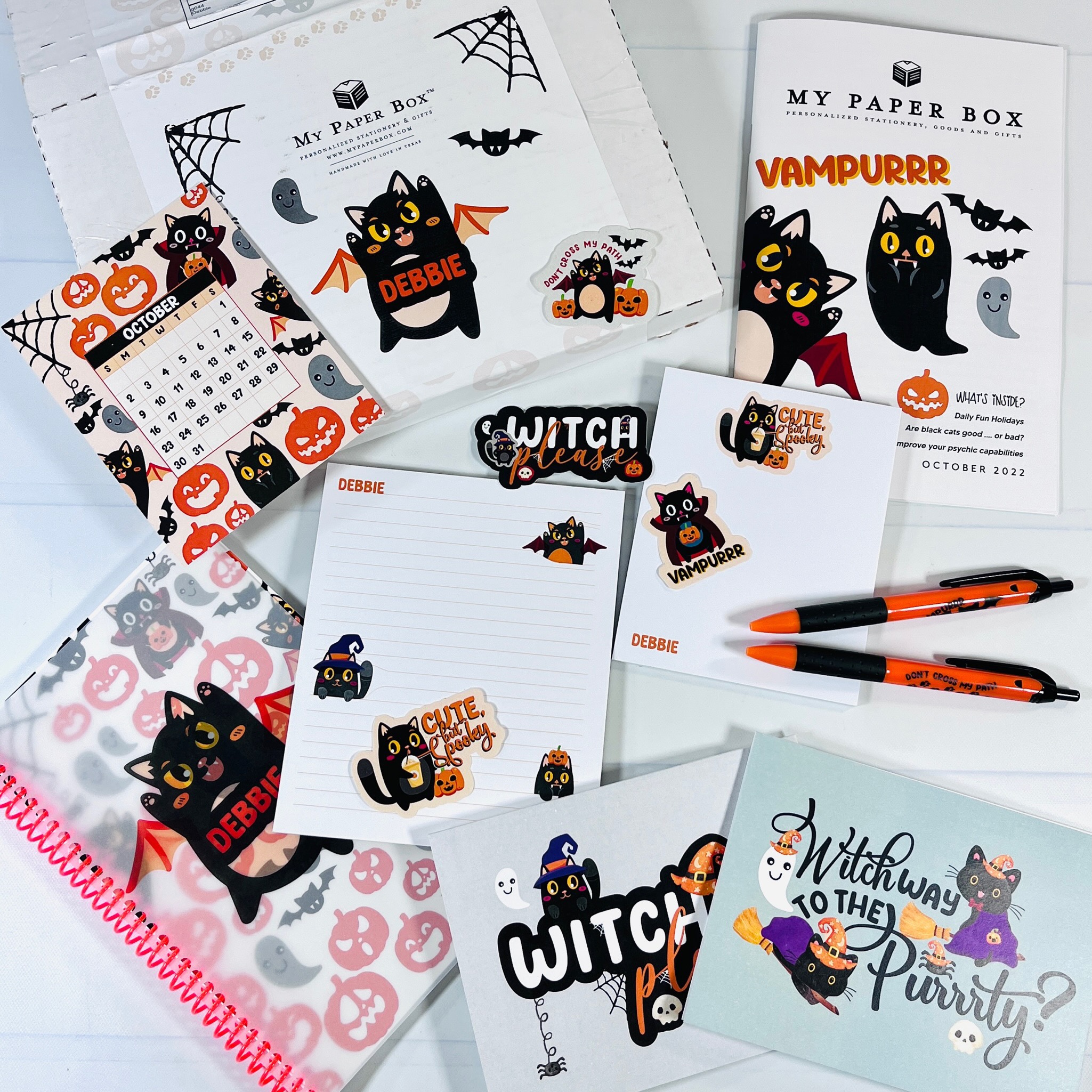 The October 2022 My Paper Box theme was Vampurrr and featured lots of adorable kitties and ghosts and puns, which I always heartily approve of. I received seasonal notepads, pens, and more. See all of it below!
DEAL: Get $5 off your first box. Use the coupon code 5OFFMYBOX.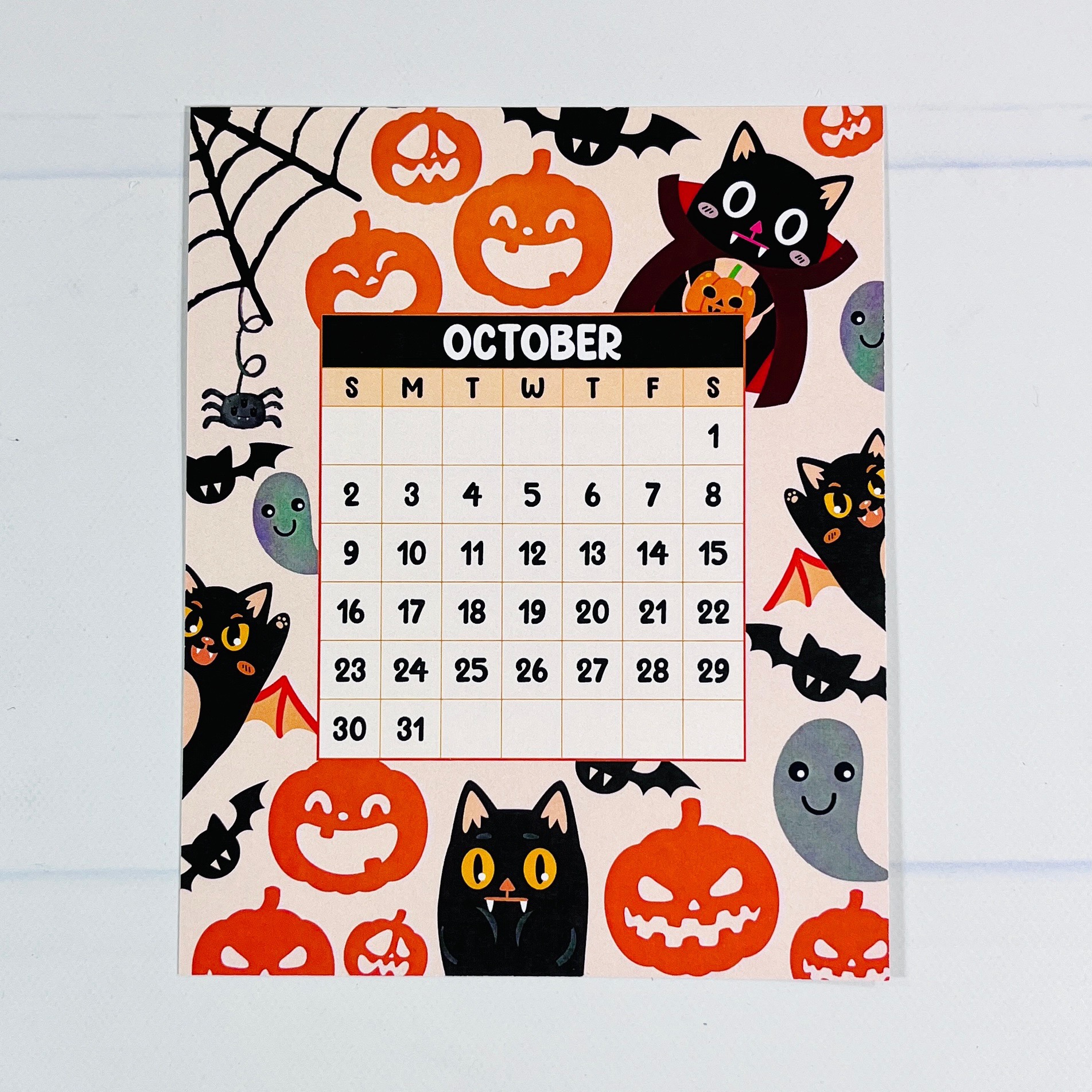 I keep the double-sided Desk Calendar nearby so I can see the date instantly when I'm working. The back of the card has those holidays that may fly under the radar, like Skeptics Day (October 13) or Nacho Day (October 21).
We always receive 3 notepads but this first pad is a Notebook this time around! The kitty on the front is printed on vellum and you can see the jack o' lanterns and ghosts behind it. The inside has pages that are lined on both sides. This notebook is 8″ x 5″.
Here's the other two Notepads. The pad on the left is 6″ x 5″ and has not-so-spooky kitties on its lined pages. The other pad is 5″ x 4″ and the sentiment of the whole box is in the top corner of its unlined pages.
Two Greeting Cards are next and each one is blank inside and comes with a white envelope (which means they are easier to decorate with stickers all over the back before mailing!). Both cards are 6″ x 4.5. I love a pun so these are right up my alley.
A set of four vinyl Stickers can be used to decorate envelopes, a planner, the notebook, or you could give them out as treats on Halloween!
Two Pens round out our box contents. One reads "Vampurrr" while the other says "Don't Cross My Path", which always makes me think of the song Stray Cat Strut and I actually hear Brian Setzer's voice in my head when I read it.
Looking for seasonal, coordinated stationery goodies? My Paper Box delivers and they always do it with adorable style. I especially liked the stickers and I know my daughter will want the pens. Notepads from previous boxes are all over my house and I'm sure these will make it to the kitchen table and fridge holder eventually (and the lined pad is already nearby on my desk).
Below is an opening picture and below that are a couple of pages from the mini magazine/brochure, which has 19 pages in all!
My Paper Box is a monthly subscription box filled with personalized stationery! Each box will be curated to a theme and you can choose from three different levels and price points. The Mini Subscription is a collection of 3 personalized notepads and is $18 a month; The Grand Subscription comes with a Personalized Paper Box and a selection of items such as personalized notepads, cards, planners, and more and is $32 a month; The Greeting Card Subscription comes with 4 cards, envelopes, and USPS Forever stamps and is $15 a month. Each month there will be a new theme and you receive the order for the month before so you will have everything ready to go when the calendar changes. My Paper Box made it to the list of our readers' favorite stationery subscriptions!
What do you think of this month's My Paper Box?