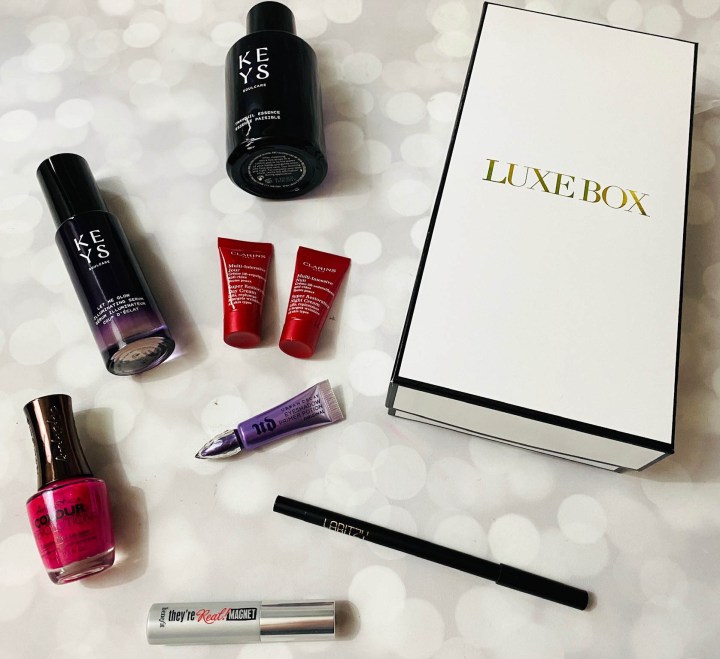 Fall means having cooler weather, so it's time to bring out the scarves and cardigans, as well as the new skincare and makeup products to keep us fresh despite the drop in temperatures! Speaking of beauty products, my Fall 2022 Luxe Box has arrived, packed with fall must-haves for beauty junkies. This beauty box ships quarterly, and it's curated by the same people behind Topbox. Scroll down and see the beauty finds from Luxe Box this season!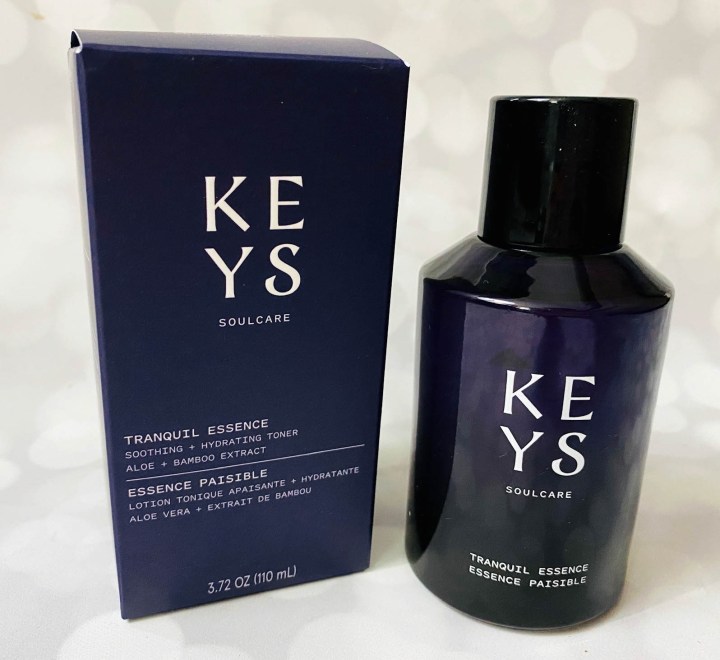 Keys Soulcare Tranquil Essence ($23.25) Wow, a full size items from Keys Soulcare! This is Alicia Keys' skincare line. In a previous Luxe Box we received another Keys product and I really liked it. Her line is cruelty free! The Tranquil Essence is a hydrating toner step to be used on cleansed skin. The ingredients include aloe, bamboo, and rose. It has a light scent but NO added fragrance! Love this!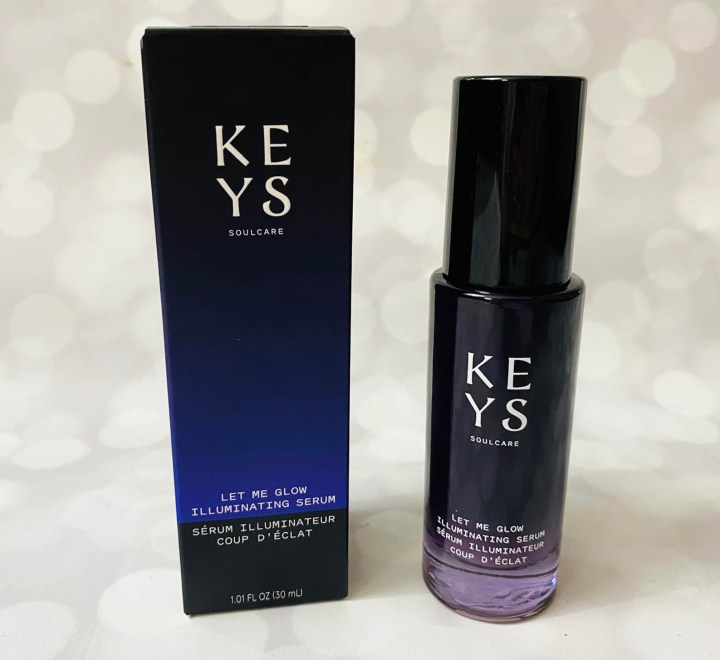 Keys Soulcare Let Me Glow Illuminating Serum ($26) The illuminating serum is your step after toner, and this is loaded with niacinamide — an ingredient that brightens your skin. This is actually a dual product that can be used as a serum or as a makeup primer. I'm not sure how I would layer this if I wanted to use it as a primer. My normal routine would be toner, essence, moisturizer, sunscreen, and primer on top. Nonetheless I think this is a great product for helping to improve skin tone.
Each Keys product has an affirmation on the back meant to help you practice self care. I really love this one: "I give myself permission to glow."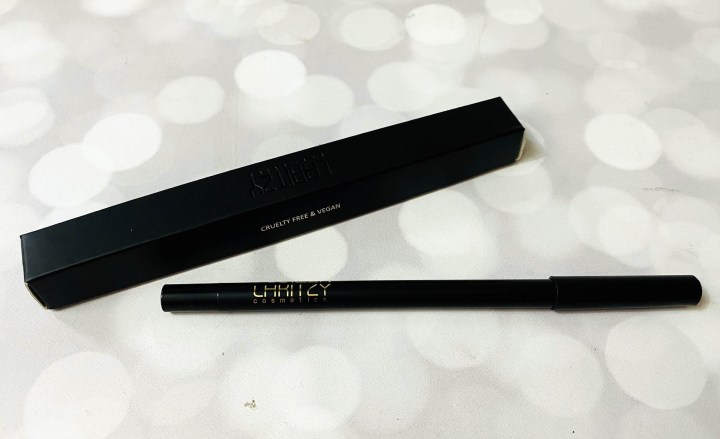 Laritzy Cosmetics Gel Liner ($18) Laritzy is a brand I regularly receive in boxes. Their products are cruelty-free and the quality is generally good. This is a classic black liner with a gel texture.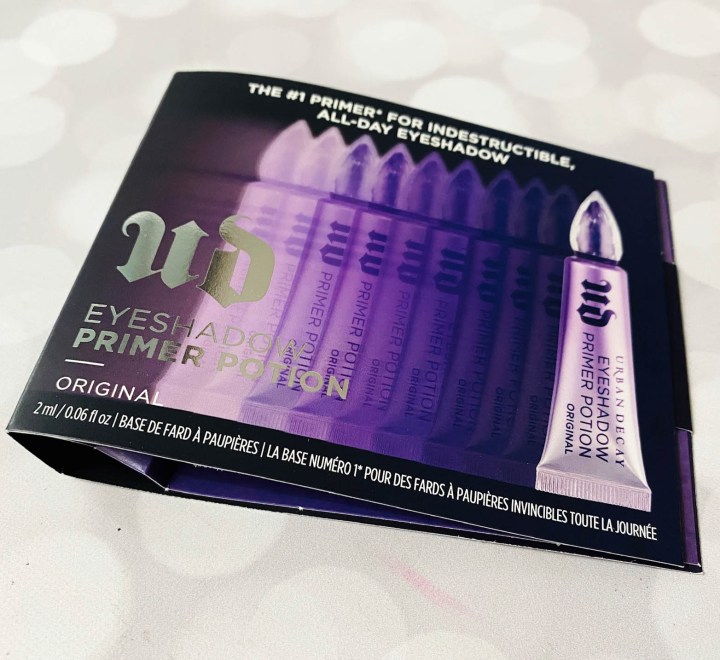 Urban Decay Eyeshadow Primer ($5.60) Oh, this is a classic! I swore by this product for the longest time. Urban Decay's primer potion is an eyeshadow primer that locks on color without budging. It's especially good for people with oily eyelids! This is their classic formula which blends out colorlessly, but they have a wide variety of shades that complement various skin tones and apply different effects when color is layered overtop.
Artistic Colour Revolution Nail Lacquer – I'm not a nail polish girl anymore but this is a lovely hot pink color!
Benefit They're Real! Magnet Mascara ($9) Benefit Cosmetics is a very popular skincare and makeup company. They aren't cruelty free so I didn't keep this for myself, but I used to use their mascara before I made the switch and they had great eye products. This new "Magnet" version is meant to give extra dramatic lifting and lengthening compared to the original formula.
Clarins Paris Super Restorative Day Cream ($7.76) and Clarins Paris Super Restorative Night Cream ($8.24) A set of Clarins goodies! The complimentary day and night cream help keep your skin hydrated and protected 24 hours a day! Clarins isn't cruelty free so I didn't use this myself, but the ingredients list boasts great ingredients like shea as well as botanicals like gorse, desert date, harungana, white horehound, and more.
This was actually a fantastic box from Luxe Box! I was thrilled with the Keys Soulcare items especially as that more than made up for the cost of the box! There were some other nice goodies as well to keep skin happy as we move into cooler weather.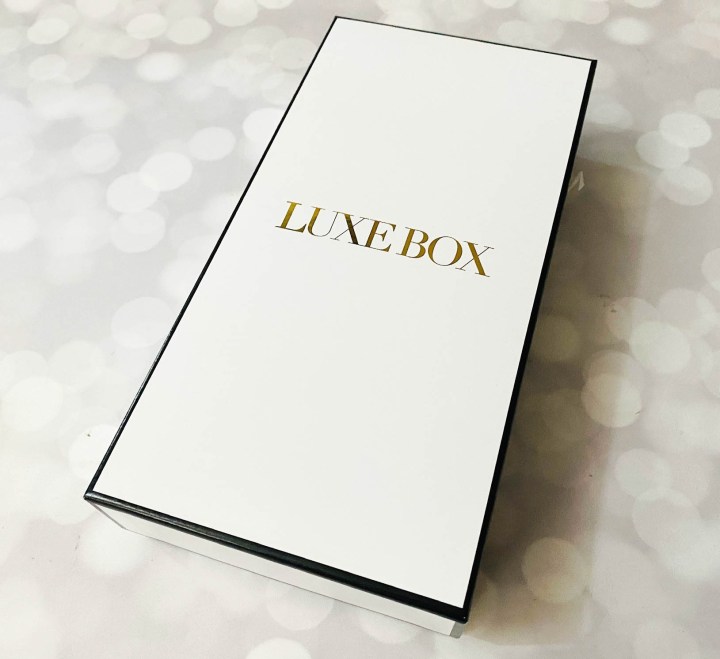 Luxe Box is a quarterly beauty box curated by the same people behind Topbox. While the regular Topbox only ships within Canada, Luxe Box has a US version as well. Both boxes are $26 with free shipping and are sent out every three months. Luxe Box offers some customization options as boxes are being prepared, usually allowing subscribers to choose a foundation shade or a preference for nail polish, for example.
What did you think of the Fall 2022 Luxe Box?