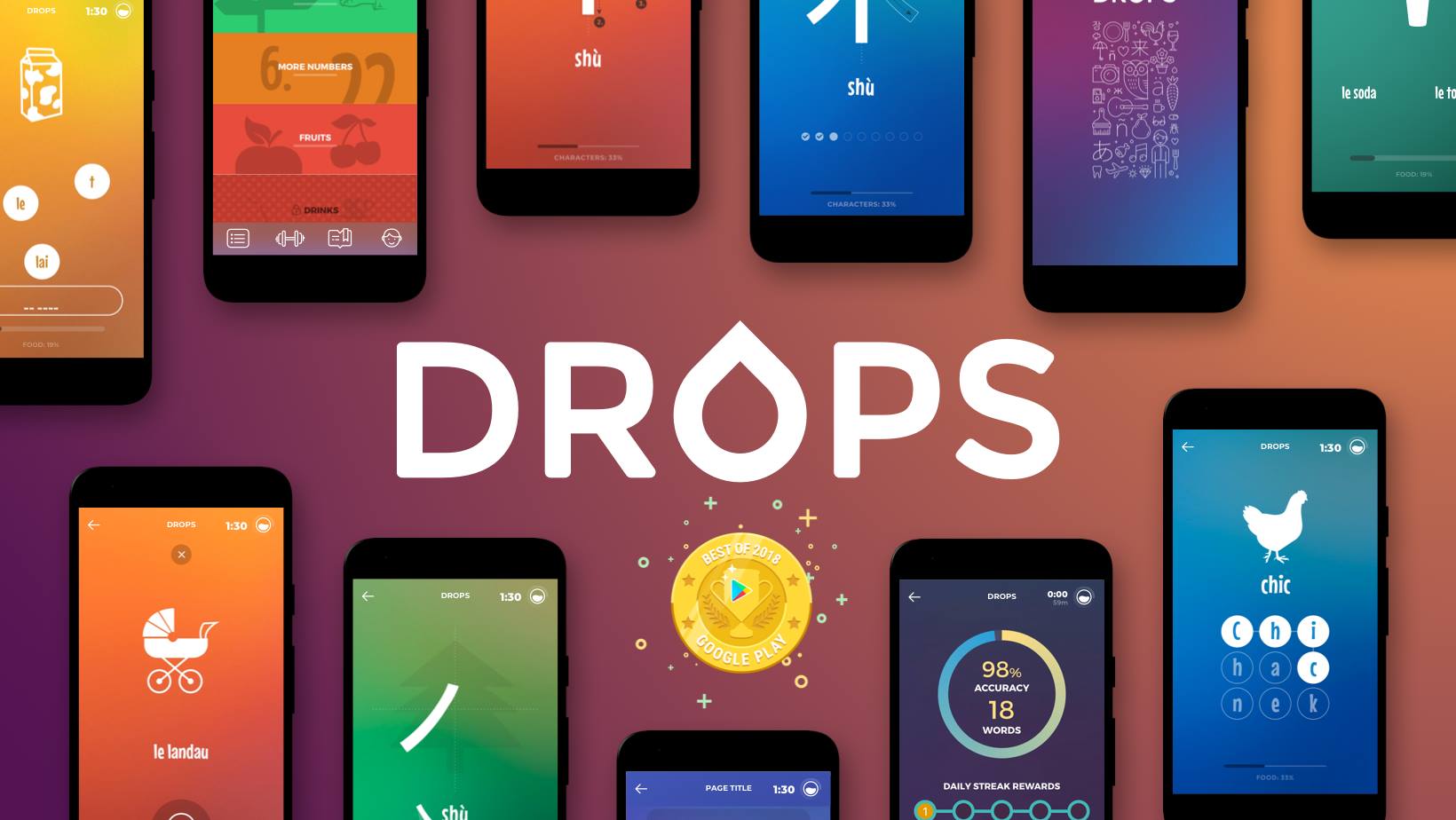 Learning a new language is fun with Language Drops! This subscription-based app allows users to learn and remember new vocabulary words in an engaging way. Each language course is subdivided into different subjects and covers everything you need to know in everyday life, such as numbers, colors, traveling, eating, and animals. The app is filled with beautiful illustrations for visual learning on over 180 topics. It has an easy-to-use interface that makes learning languages as simple as possible.
Get a headstart in your language learning journey, Language Drops offers a deal to let you try the service before fully committing!
Get 7 days FREE trial to 45+ language lessons! Deal applies automatically, just use this link to subscribe.
Get 7 days FREE trial at Language Drops!
The monthly Drops Premium subscription costs $13, while an annual subscription costs $69.99 per year or $5.83 a month. Want lifetime access? You can purchase the subscription for $159.99.

A helpful tool to learn vocabulary quickly. Language Drops is an exciting way to learn a new language, with visually appealing designed words and mnemonic associations. You can play with words and learn the essentials through bite-sized games. It's less overwhelming and an ideal resource, especially for beginners. There are 45+ languages available, including Hebrew, Korean, Japanese, German, Maori, Persian, Greek, Dutch, Finnish, Bosnian, and much more!
The subscription provides unlimited learning time in all languages offered, plus offline learning and early access to new content. It's ads-free too! Language Drops is available on both iOS and Android.