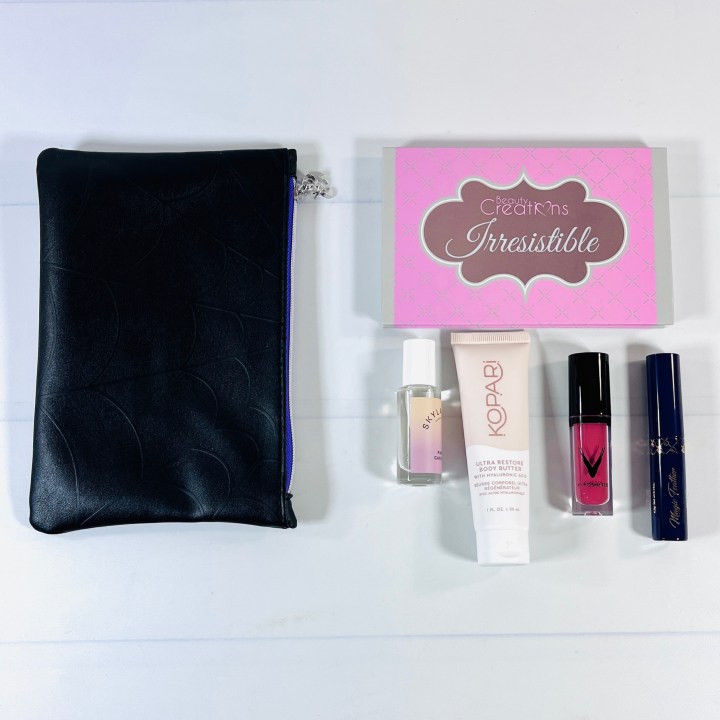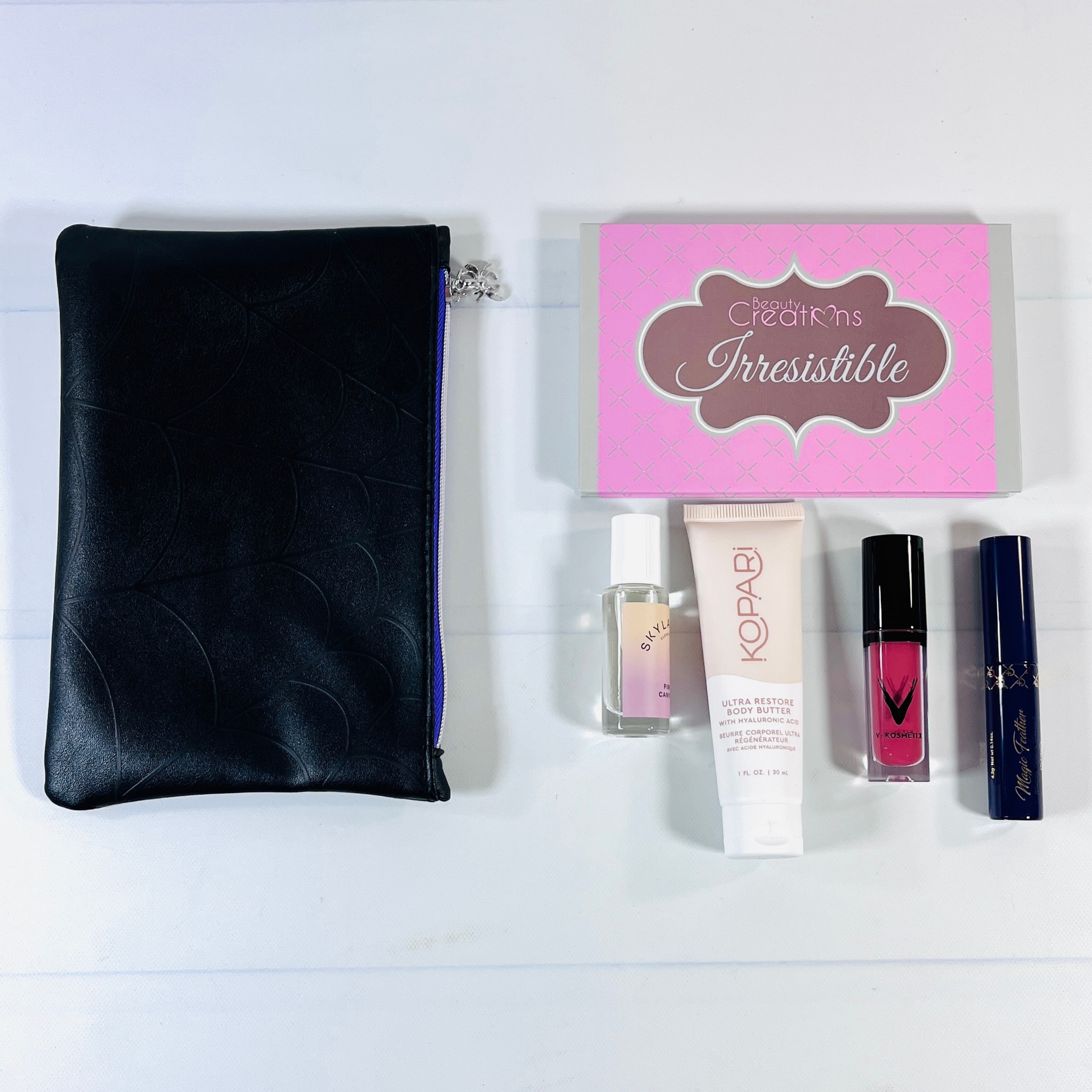 Ipsy Glam Bag for October 2022 had the theme of HAUL-OWEEN and is supposed to help me look "drop-dead gorgeous" this month! I received a pretty good assortment of products. Keep on reading to learn more about what we received this month!
Note: Ipsy sends many variations, so the bag I'm reviewing may not match everyone else's.
Ipsy Glam Bag Spiders may be creepy to some but my family and I find them to be fascinating. This month's bag is black and has a raised web design on the front, tasteful silver logo on the back, and a silvery spider dangling from the zipper pull. The zipper fabric is purple and the inside is lined with soft black flocked fabric.
Kopari Beauty Ultra Restore Body Butter with Hyaluronic Acid (My choice, $4.16) Ipsy allows subscribers to choose one item for their bags (out of a select few samples) and I picked this hydrating body butter. I am ready for a slightly thicker body lotion now that the weather has turned drier and this one has a perfumed coconut scent that might make some people think of summer days. It has coconut oil, hyaluronic acid, glycerin, and mango seed butter listed in the ingredients. It's not as thick as I was expecting, and it didn't leave my skin greasy. I think the scent isn't really to my liking though.
Skylar Pink Canyon Eau De Parfum ($8.90) A 10ml version of this is sold at Sephora for $29, making the value around $14.50, but we gave it a value based on the full-sized bottle. In case you didn't know, this brand also has their own subscription available. Pink Canyon is supposed to have notes of pink salt (?), grapefruit, and amber but it smells like white floral and musk. I'm pretty sure I had a room spray like this at some point in the 1990's. I was surprised to open it up and find a rollerball applicator, that was a positive feature for sure!
Dito Magic Feather Intense Volume Mascara ($7.75) Somewhere along the Covid road I stopped wearing mascara daily. I've returned to working outside the home and therefore I feel like I need mascara again and I liked this sample. It wasn't clumpy at all, and it spaced out my lashes and didn't smear. The brush looks different than the one that's "coming soon" on the Dito website.
V Kosmetik Liquid Lipstick in Sunrise ($9.33) This lipstick really is velvety, at least the finish is. It's also non-sticky and wears well. The shade is described as golden peach-pink but it's not really but it is a good neutral, which is just a tad on the cooler shade spectrum.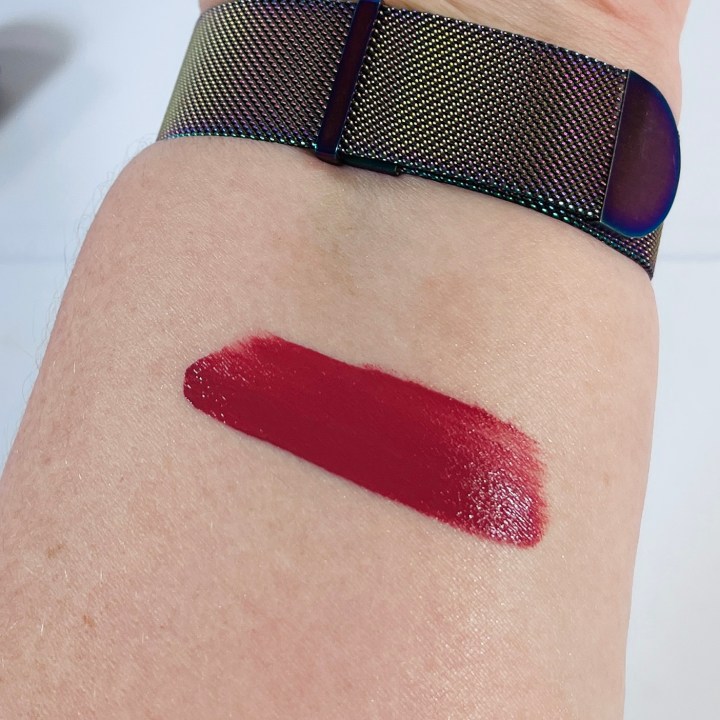 Here's the lipstick swatched and before it was fully dry. It dried to a matte finish.
Beauty Creations Cosmetic Irresistible Eyeshadow Palette ($6.99) I wasn't expecting much from a palette that's MSRP is $12, and on sale for $6.99, but I was surprised. Don't get me wrong, it's a little powdery and there was fall out, but the shades are pretty and kind of neutral. I only needed two to three shades to do my look (naked, true love, and til midnight) and those were all in the first row. It's not the deepest color payoff but that's alright, I prefer a subdued look for daytime anyways. It reminds me a bit of The Balm, remember that brand?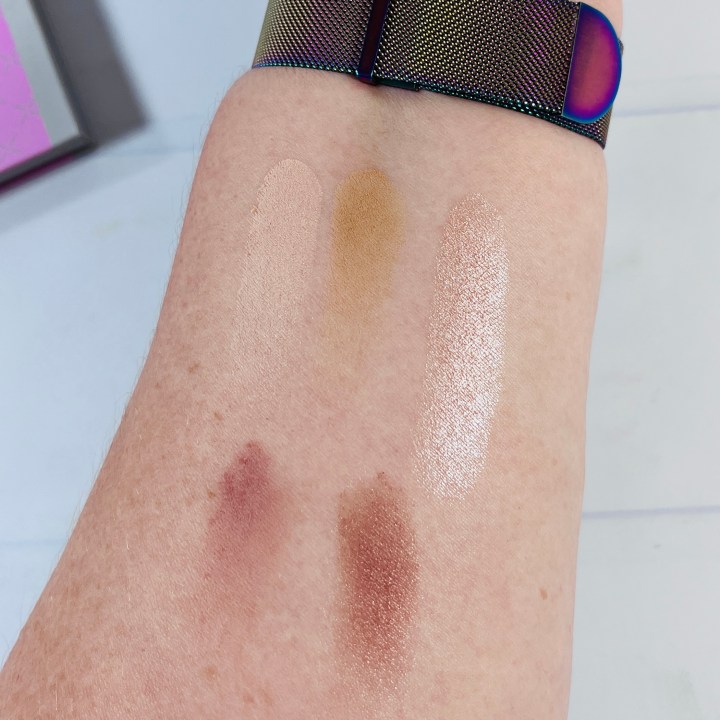 Here's that first row swatched!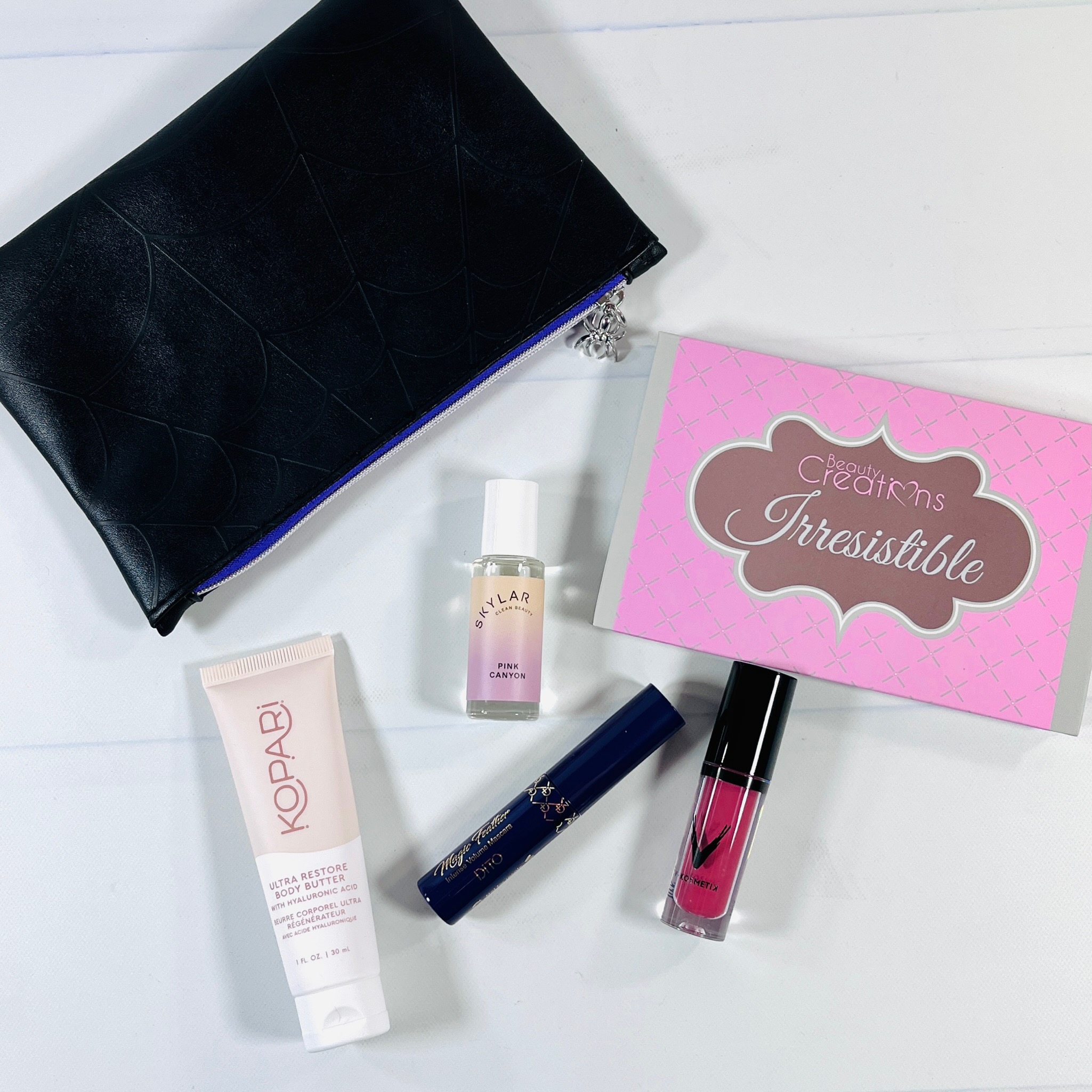 I thought Ipsy did a great job with the assortment this month (out of around 69 different products or variations). I received a perfume, a body lotion (my choice), and 3 different makeup items. I was especially surprised by the mascara, the palette worked well enough for my needs, and the lipstick color and formula was ok by me too. The two scented items were fine product-wise, but the scents weren't my favorite, however, the performance was as expected. The value for my bag combo was around $37.13, well below the promised value of $50+.
Below is the product information card I received.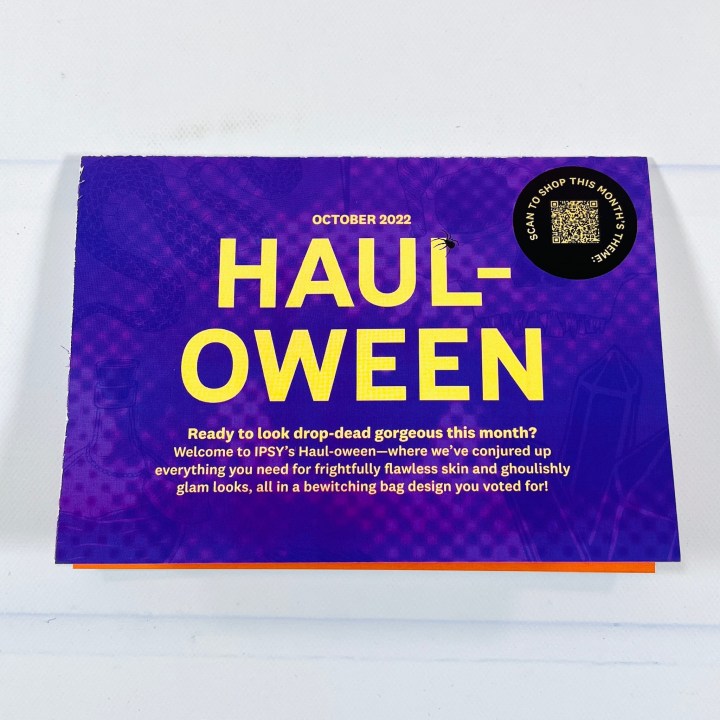 IPSY is a women's monthly subscription beauty membership known as The Glam Bag and contains sample and/or full-size makeup and beauty products delivered straight to your door. Depending on your plan, once a month members receive a makeup bag filled with 5-9 cosmetic items such as perfumes, nail products, skincare items and of course makeup! Items in your Glam Bag are personally curated based upon your beauty preference results from your personalized beauty style quiz.
What did you get in your Ipsy this month? Let me know in the comments!