With the October 2022 Ipsy Glam Bag, we're so ready for HAUL-LOWEEN! Inspired by the cold breeze of fall and the upcoming spooky season, the box included five products to incorporate into our current beauty routine. It's "Trick or Treat" in a glam bag this month! Continue reading to know more about all the beauty items we received.
Note: Ipsy sends many variations, so the bag we're reviewing may not match everyone else's.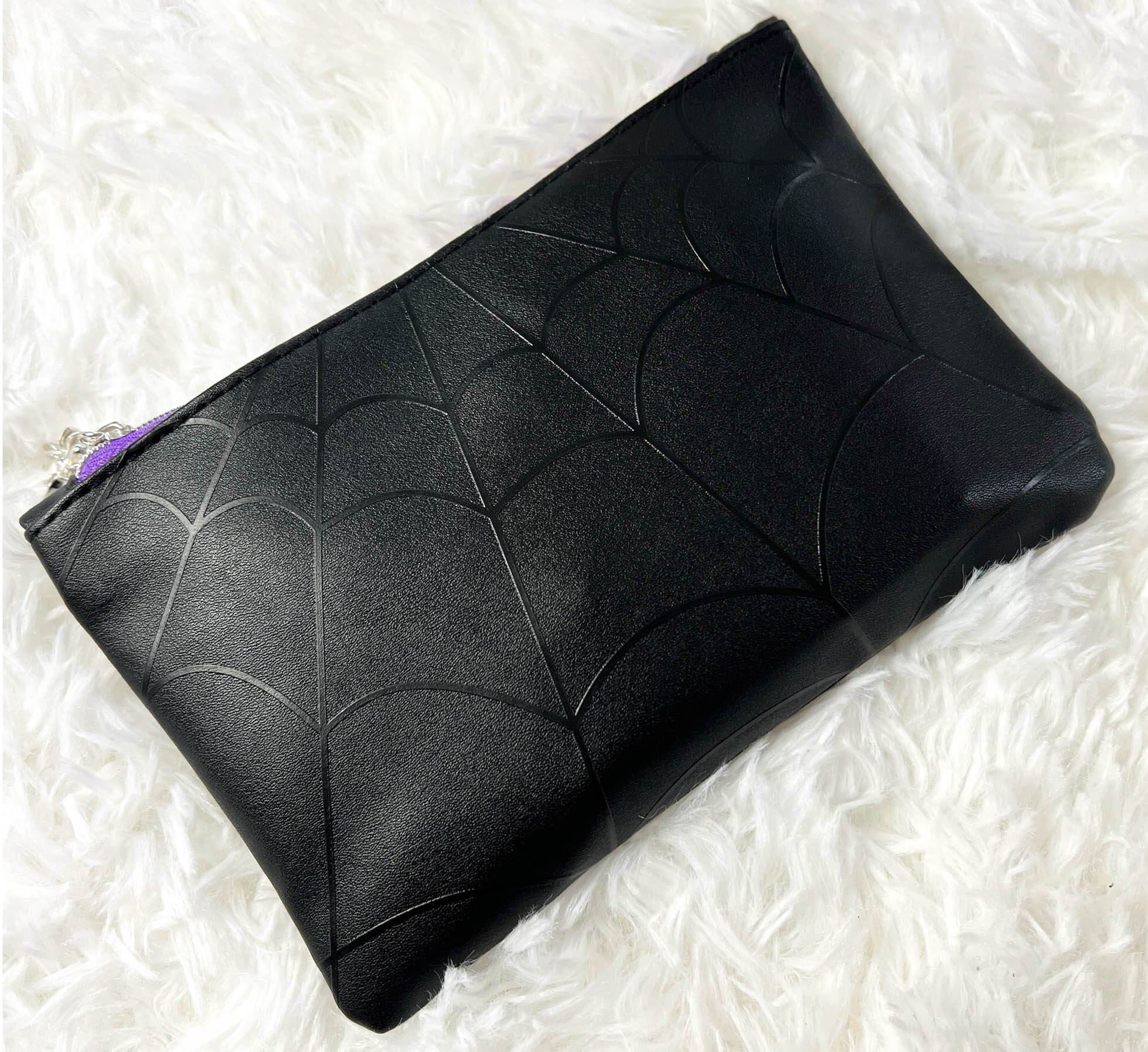 To start a glamorous Haul-Loween, here's a snap of this month's Ipsy Glam Bag! The cobweb-inspired design on a black background, purple zipper tape, and silver spider zipper pull give the perfect spooky but cute vibe.
Beauty Creations Cosmetics Hot Fire Eyeshadow Palette ($6.99) features a lovely colorway inspired by the fall season, with a mix of mattes and shimmers. There are 12 warm shades to help you create a fiery, fang-tastic look any day! Each eyeshadow also has a buttery texture that applies smoothly. You can use one shade alone for a simple everyday makeup look or layer multiple shades for glam nights. Mix and match them, and you'll never go wrong in rocking a fall (or even Halloween) look! It even has a mirror, so you can reapply or retouch whenever needed.
To add ghoulish vibes to the nails, included in the glam bag is Pear Nova Classic Lacquer in Aloe-Ha ($13.50). The fern green creme shade looks like a faint soul but can definitely rock the house! This lacquer contains argan oil that helps restore brittle nails. The formula strengthens and thickens nails to avoid peeling and breaking. I appreciate that it is vegan, cruelty-free, and contains no parabens, phthalates, or animal ingredients. The color looks cute on my nails and leaves them with a high shine, especially when finished with a top coat!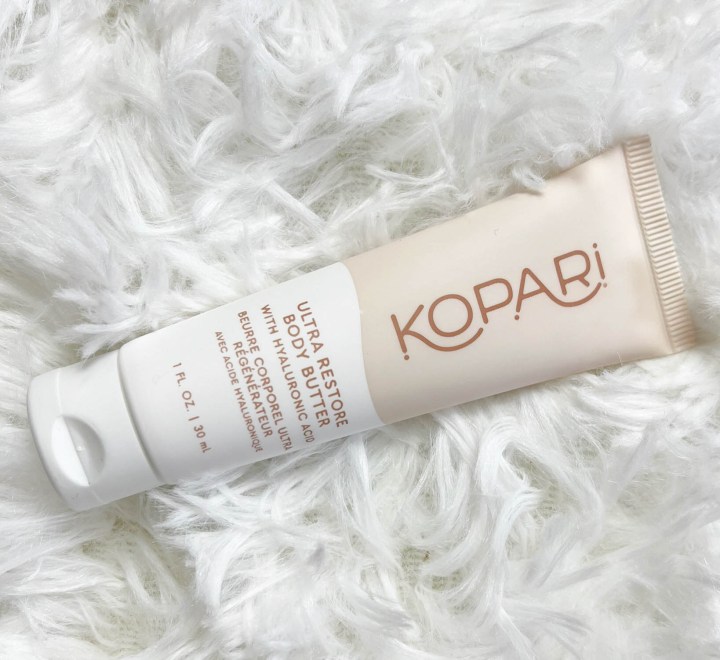 Kopari Beauty Ultra Restore Body Butter with Hyaluronic Acid ($7.79) leaves the skin refreshed and hydrated! It's great to have this around, especially since the colder days are upon us. Aside from hyaluronic acid, it also contains skin-softening vitamin B5, cactus flower extract with anti-inflammatory properties, organic coconut oil for extra moisture, and mango seed butter that protects the skin from external stressors. This body butter smells really good, with scent notes of sweet coconut milk, jasmine, tuberose, and neroli. Its whipped consistency is also great, it feels lightweight when applied to the skin.
Taking care of the lips is just as important as taking care of the skin. Feel Beauty Vitamin E Balm ($6) helps moisturize and relieve (scary) chapped lips, as it contains castor seed oil and carnauba wax that creates a protective barrier to trap moisture. The addition of peppermint essential oil also made is cooling and refreshing when applied, while the sunflower seed oil leaves the lips with a glossy shine without the sticky feeling. I appreciate that the lip balm doesn't have a strong scent, just a slight hint of mint scent. Aside from the lips, you can also use this balm on your cheeks, elbows, forehead, or anywhere that needs some moisture.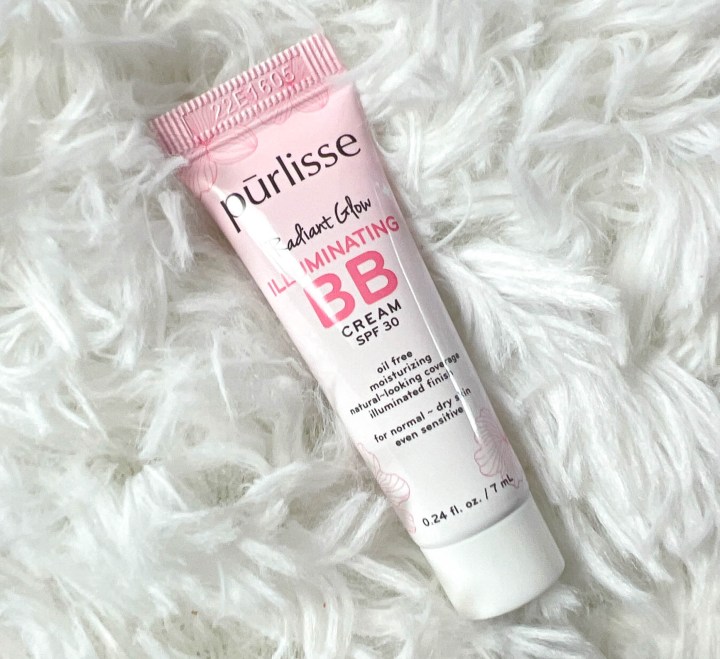 Purlisse Beauty Radiant Glow Illuminating BB Cream SPF30 ($6.48) contains jasmine that detoxifies the skin, plus gogi and hawthorn berries that help improve skin texture. It has a lightweight cream consistency that goes on smoothly! The SPF30 protects the skin from potential sun and UV damage. It provides hydration to the skin and leaves it with a natural-looking luminous finish. The formulation is also free from parabens, mineral oil, sulfates, and phthalates. The shade matched my skin well.
This Haul-Loween-themed glam bag was something else! There were three skincare products, one nail care product, and one cosmetic in this month's beauty haul. All the products in the box are hydrating and perfect for the fall season. The body butter felt amazing on the skin, the balm provided moisture to my lips, and the BB Cream gave my skin a beautiful radiance. I also love the palette with 12 shades I can mix and match. Of course, the nail lacquer is just as good. I also love that almost all the products are vegan and cruelty-free. The glam bag totaled $40.76, which is almost 3x the value of the subscription! Ipsy is really a fantastic choice for beauty lovers and newbies.
Each glam bag also comes with a card. It contains the theme for the month and brief descriptions of the products I received. See it here: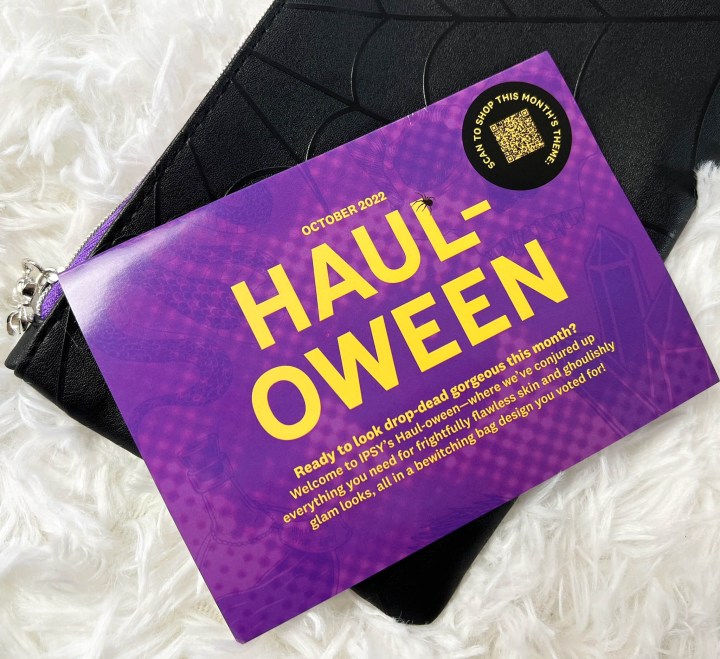 IPSY is a women's monthly subscription beauty membership known as The Glam Bag and contains sample and/or full-size makeup and beauty products delivered straight to your door. Depending on your plan, once a month members receive a makeup bag filled with 5-9 cosmetic items such as perfumes, nail products, skincare items, and of course makeup! Items in your Glam Bag are personally curated based upon your beauty preference results from your personalized beauty style quiz.
What did you get in your Ipsy this month? Let me know in the comments!