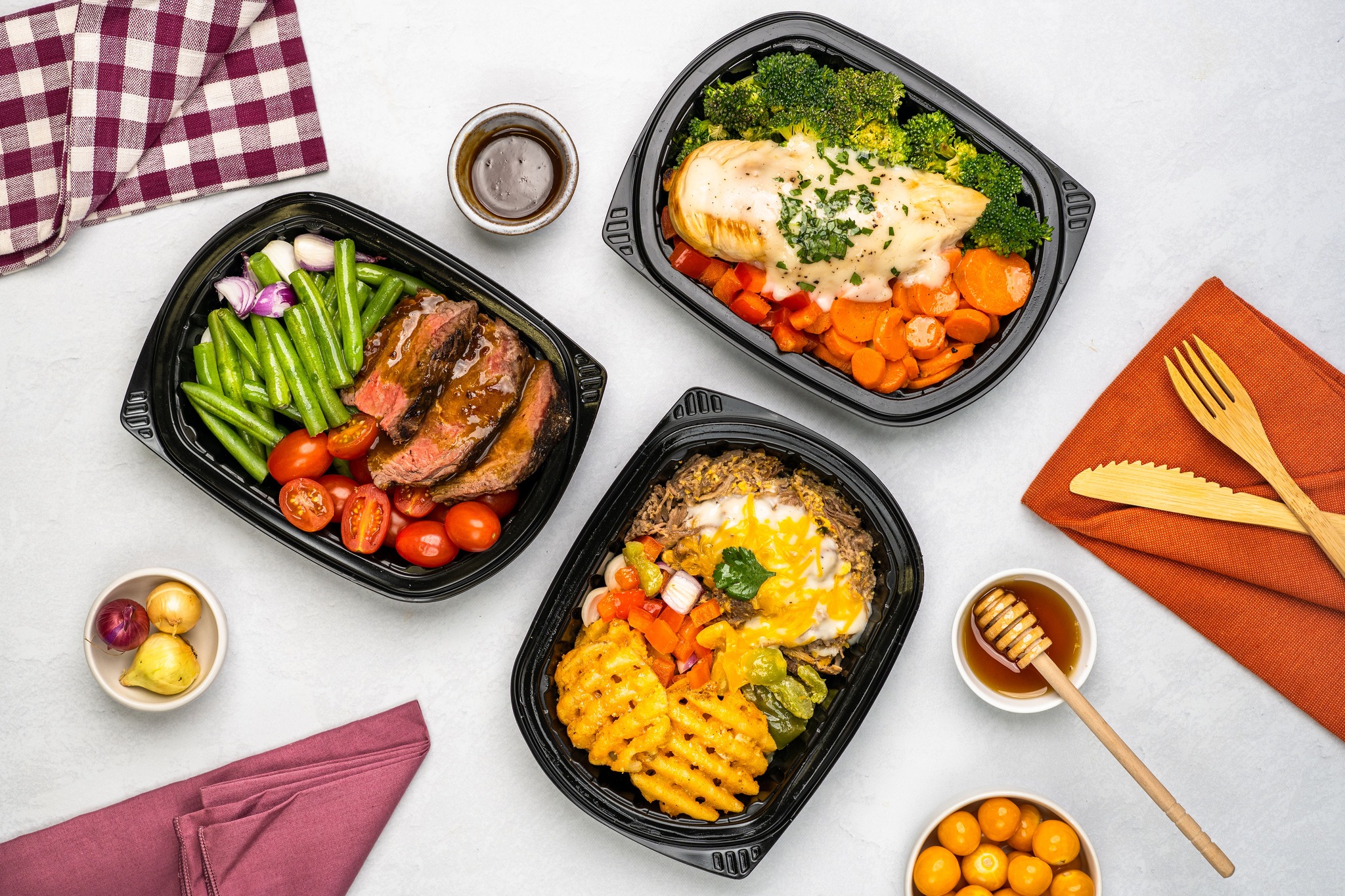 A healthy diet doesn't have to be time-consuming! FlexPro Meals sends prepared, chef-crafted, nutritious, delicious dishes to eat and savor every day, customized to your lifestyle. To start your journey to a healthier lifestyle through delectable meals, FlexPro has a deal for new subscribers!
DEAL: Get 10% off your first week of meals! Use coupon code FLEXPROTB10 .
Smart meal choices to stay in shape. FlexPro Meals helps you keep your body in tip-top shape without suppressing flavor cravings. This prepared meal subscription has 35 scrumptious entrees offered every week to reward your palate with healthy, hearty dishes while still staying loyal to your diet. Sample meals include Carbonara Pizza, Cuban Empanadas, Sesame Chicken, Street Taco Bowl, and Fogo De Chao.
These ready-made meals are delivered flash-frozen to your doorstep, and you can just heat one when you need to eat one! There are two meal boxes to choose from – Fat Trimmer (low cal) with only 200-450 cal/meal or Lean Muscle (high-protein) with 400-800 cal/meal. Subscribers can also choose the number of meals they want to receive per week.
The 1 A Day Box includes 7 meals a week for $76.83, The Get Busy Box comes with 10 meals a week for $99, The Lifestyle Box contains 15 meals a week for $142.99, The All-In Box includes 18 meals a week for $162.99, and The Champion Box comes with 21 meals a week for $178.49. You can also change or edit your subscription account to adjust boxes and meals later on.
This nutritious meal subscription is extra flexible! You can choose exactly which meals to include in your box from their wide menu each week. You can also filter it by product categories (new meals, customer favorites, breakfast, KETO, high protein, low crab) and allergens (beef-free, dairy-free, gluten-free, pork-free), so you can easily find dishes based on your dietary preferences. Aside from these heat-and-eat meals, FlexPro Meals also offers Meal Prep Box ($85 order minimum) and Power Treats ($45 minimum order) with (seriously!) tasty flavors.
Which dishes are you excited to try from FlexPro Meals?