Clear skin is healthy skin! Dermala helps clear acne and prevent future breakouts from inside and out. They believe that there's no such thing as one size fits all, even in skincare, and that's why they offer complete, personalized acne treatments. Dermala has a team dedicated to combining human microbiome science with skincare and other data, creating the best possible treatment for your specific acne situation.
This science-based skincare brand offers a great deal so you can bid goodbye to stubborn acne!
Get 15% off on your first order! Use this link to shop and use the coupon code GREATSKIN. Exclusions apply.
Dermala's #FOBO Kit is $89 for a one-time purchase and $72 for a subscription. Individual products are also available starting at $13 (one-time purchase), while bundles start at $69 (one-time purchase). OR, subscribe and save 20%!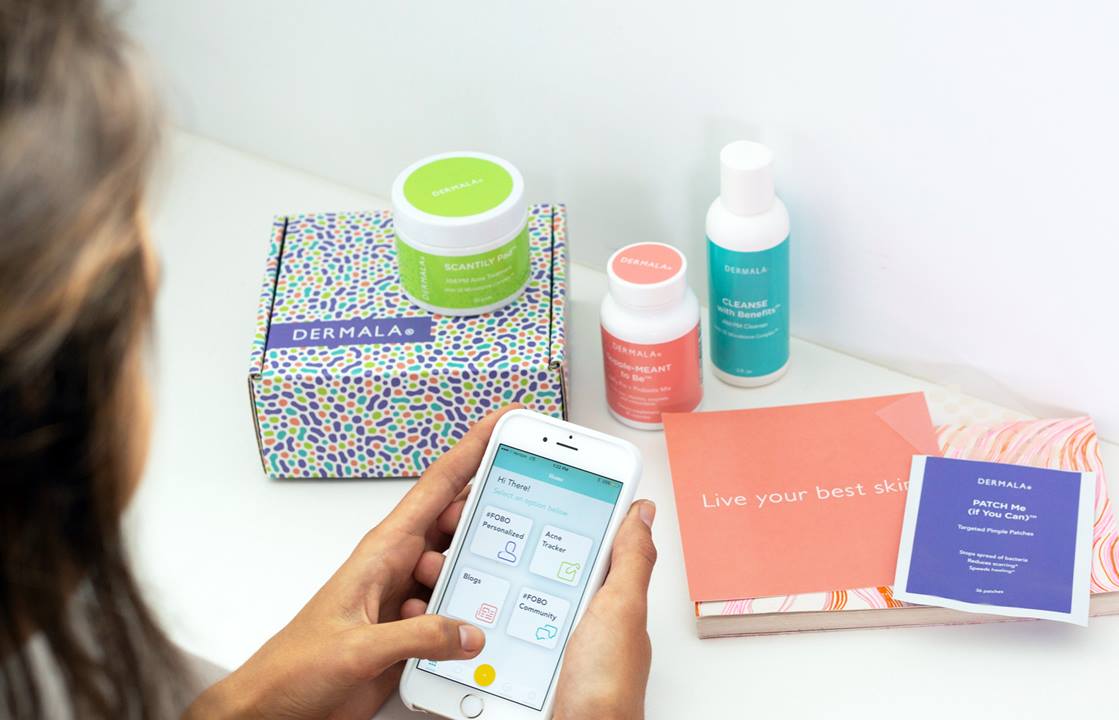 Here's how it works: To help you kick acne on the curb and achieve better results, take a quiz so they can personalize your #FOBO (fear of breaking out) Kit. It asks about the type of acne you have, how often you break out, and your skin type. And based on your answers, they'll curate a kit and send it directly to your door. You can also download the app to track your progress!
What's in the #FOBO Kit? Each kit includes four bad bacteria-busting products to balance the skin and gut microbiome and expel the bacteria that causes breakouts: SCANTILY Pad (AM/PM acne treatment), CLEANSE with Benefits (AM/PM cleanser), SUPPLEMEANT to Be (daily pre + probiotic mix), and PATCH Me If You Can (targeted pimple patches).
Products are made with clean, all-natural ingredients and a specific blend of pro, pre, and postbiotics – no chemicals, ever! They're dermatologist-tested and cruelty-free as well.