Switch up your lifestyle every season with new home and travel gadgets from Breo Box! The Fall 2022 box is themed IT'S COZY TIME and included several premium quality items that are absolutely useful, fun, and unique to help you enjoy autumn at home or while on the go! Scroll down to know more.
DEAL: Get $15 off your first box! Use coupon code HS15.
No more tripping when walking down the hallway or anywhere in the house, especially when it's dark at night! The Hello Light Wall Plate NightLight ($28) provides you with the right amount of light so you can find your way. You only need to replace your old outlet plate with this one, and it'll work fine. I received two of them, and they're so easy to install within less than a minute – no wires or batteries needed. Also, there's no need to have lights plugged in at night! There are three LED lights at the bottom, and they're not too bright either. These wall plate nightlights automatically turn on during low light conditions and turn off when it's bright. It fits on all standard-sized outlets too!
Always looking for different chargers for different devices? With Keysmart Statik 360 Power Cable ($14.97), you'll only need one. It includes three magnetic connectors, so you can charge all your devices, whether it requires micro USB, Type C, or Lightning. This charger cable has a magnetic end that enables the user to switch between different charging heads. The best thing about it is it rotates 360° and swivels up to 180°, which makes it very convenient to use. The cable is six feet long and made with a durable nylon braid, making it nearly unbreakable. It also charges fast! Just make sure to keep the heads so that you won't lose them.
We also received a bonus product in the box: Delta x BREO BOX Trip Wipes Singles! These are useful when you need to keep your hands clean but you can't wash them. There were two single-use sample packets with a premium-smelling, citrusy fragrance. They're antibacterial and ideal to bring when traveling!
Luci Solar Bike Light ($54.95) is a handy item for cyclists, especially at night! The package includes one headlight and one taillight, which come with mounts and adjustable silicone straps to fit on any handlebar or seat post. They are modern and sleek. and they can be charged via solar energy or through USB. The headlight lasts up to 15 hours on a single charge and has 10 cool white LEDs, while the backlight lasts up to 3 hours and has 5 red LEDs. Both have battery level indicators and 4 light modes – low, medium, high, and flashing. They're really bright, which makes them perfect to use not just for biking but as flashlights on camping sites or at home as well. These lights are water-resistant as well!
If you're a fan of loose-leaf tea or coffee, you might just love JoGo Brew Straw ($25). This unique product makes it easier to brew tea or coffee whenever you like it. It has a heat-regulated silicone tip and a removable filter on the bottom. The straw is made from food-grade stainless steel and comes with a cleaning brush, so you can reuse and wash it unlimited times without worrying about the environment! Add coffee or loose-leaf tea to a mug, pour water, stir, and sip as usual. The filter below strains small particles so you can enjoy the full flavor of your favorite beverages, including muddled cocktails. The metal filter attachment can also be removed, giving you the option to use it as a regular straw. It's compact and portable, making it one unique product to carry on the go.
Let's move on to another great item, the Voltzy USB Solar Panel ($29.95)! It helps your devices stay powered using solar energy. The back portion features a USB-A port where you can plug in your cable and charge the usual way. This recharging panel also comes with two double-gated carabiner clips, allowing you to attach or hang it anywhere possible. The solar panel is incredibly flat, making it one fantastic item to slip in or clip on your bag and bring on your hiking or camping trips! Plus, it's water-resistant, so you don't need to worry about getting it wet when there are light showers or downpours.
GEFU Spirelli 2.0 Spiral Slicer ($24.95) helps you quickly make vegetable noodles for a healthy meal. This device features two Japanese steel blades in different sizes, high-grade plastic handles, and an attachable finger guard with three steel pins to hold your veggies. You can make julienne spirals simply by using it like a manual pencil sharpener. Whether you want to use zucchini, carrots, or cucumbers, you can transform these plain vegetables into appetizing spirals. The slicer is also dishwasher-safe!
If you're the type of person who likes to write ideas and jot down notes, the Rocket Book Core Smart Notebook ($34) is perfect for you. Featuring 32 letter-size dotted pages, it's an intelligently designed reusable notebook that you can use with a Pilot FriXion pen (also included!). To use, download the companion app on your phone, write on a page using any pen from the Pilot FriXion line, then snap a photo. You have the option to cloud sync it to iMessage, OneNote, Google Drive, Dropbox, and more. No need to purchase multiple notebooks – your notes will be all in the app!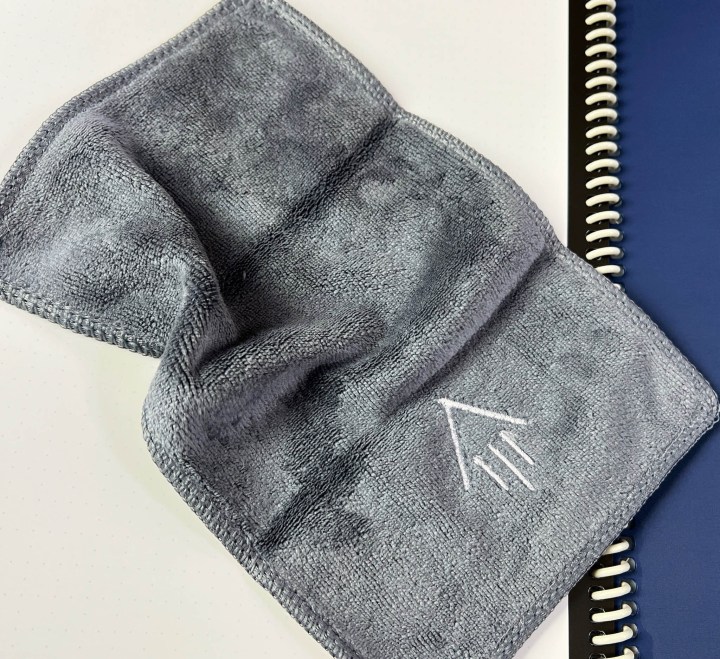 Aside from the pen, they also provided a microfiber towel. With just a drop of water, you can erase your writing on the pages and come back with a clean page for more notes. It's pretty cool!
Breo Box is once again packed with impressive lifestyle products that make life a little easier for us! The Fall 2022 box was thoughtfully curated, including a nice mix of travel goods and home items. My favorite among them is the smart notebook – I can save on paper with its reusable pages and I can easily store my notes in a cloud! Overall, the box came to a total of $211.82, and that's quite amazing.
Breo Box went green and changed its packaging. Upon opening the box, you can see all the items inside a dust bag. There's also a Breo Box scent card for some sensory experience, plus another card with a QR code to scan. It will lead you to a digital page, where you can see product images, brief descriptions, and how to use them. Here's a closer look: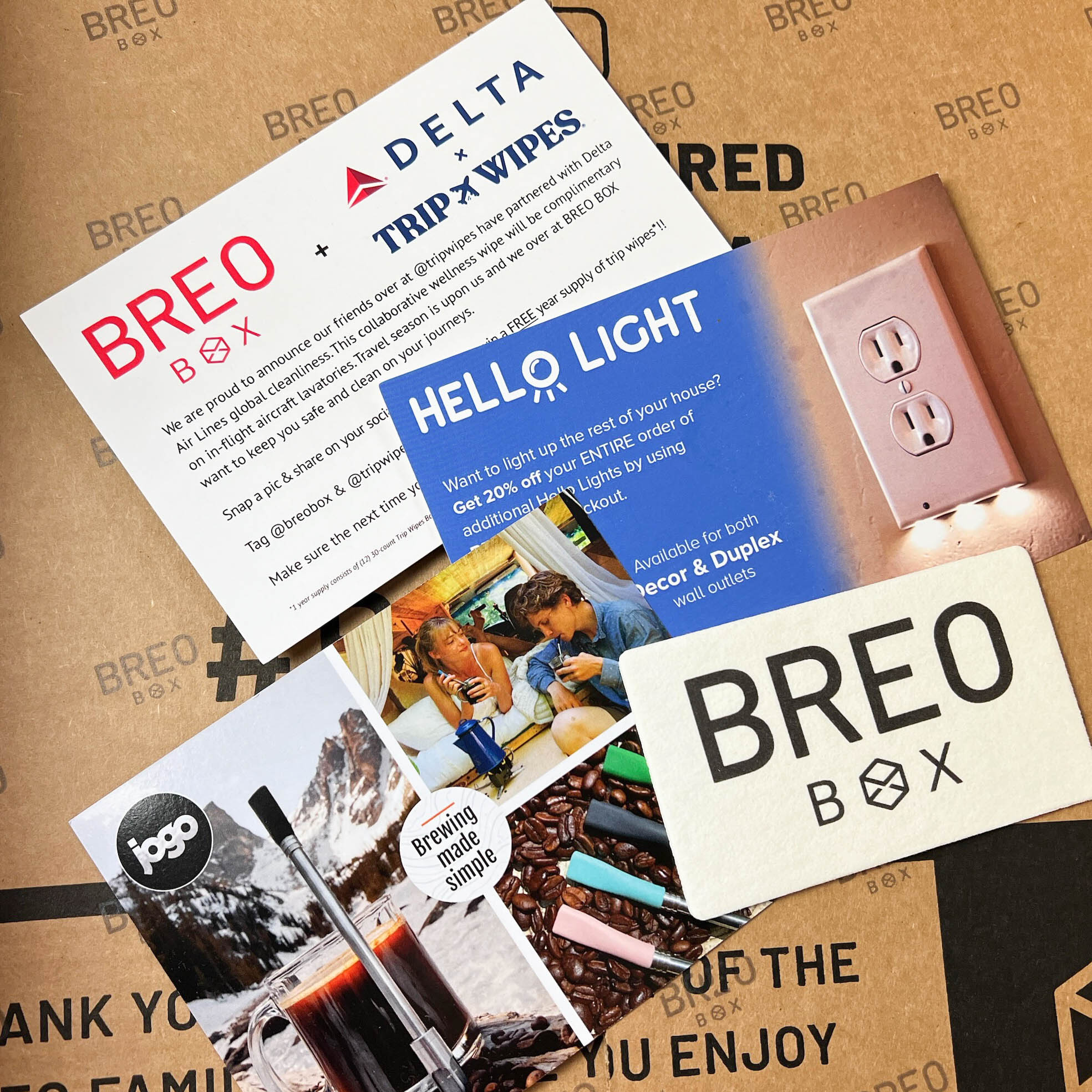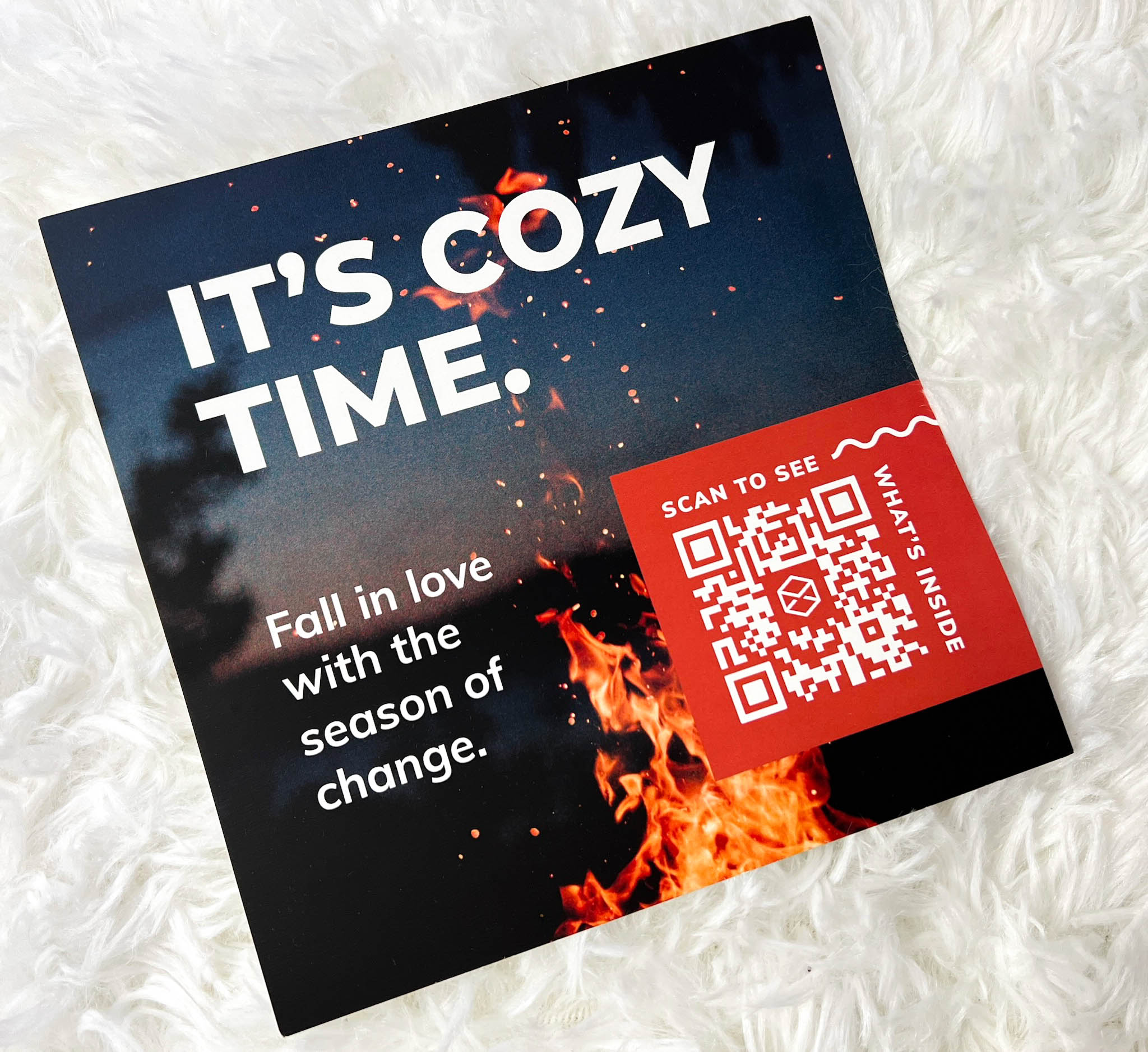 Breo Box is a quarterly lifestyle subscription box for both men and women. Each box will contain between 6 and 9 high-quality products revolving around health & fitness, everyday lifestyle, and tech essentials. Each box is curated around the season. The box is $159 for the quarter, with free shipping in the US ($45 to Canada). For 2021, this subscription box made our reader's choice lists for best subscription box for women, best subscription box for men, and best premium subscription box!
What did you think of the Fall Breo Box?