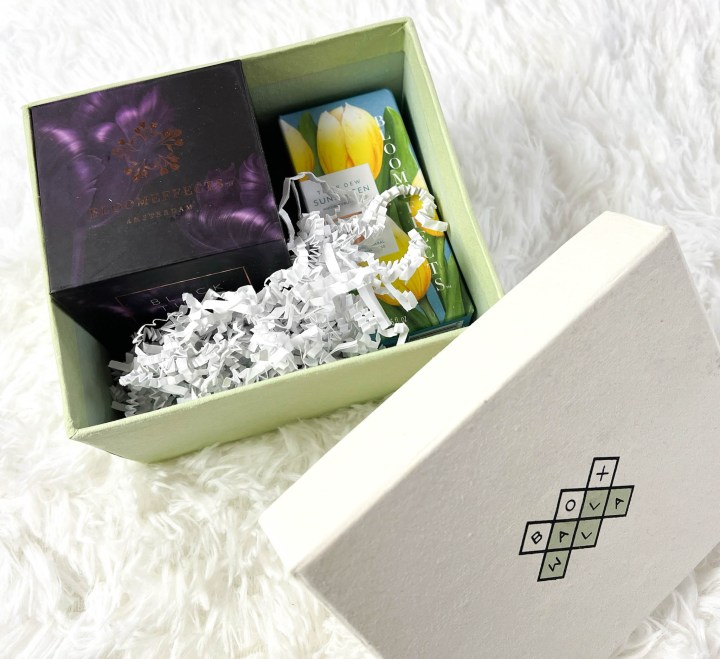 Boxwalla Beauty Box October 2022 gifted our skin with botanical powers FROM WHERE THE TULIPS BLOOM! The box included two beauty products made with clean and safe formulas unearthed from Dutch tulips. Bloomeffects, the featured brand for the month, harnessed the magic and all the benefits of the fresh blooming flower to give us a wholesome skincare experience. Continue reading to know more!
Boxwalla October 2022 Beauty Box Review: Bloomeffects
Formulated to combat dryness and dullness, Bloomeffects Tulip Dew Mineral Sunscreen Serum ($65) showers the skin with essential multivitamins. It has 12% zinc oxide and the Bloomeffects proprietary tulip complex that protects the skin against free radical damage and leaves it smooth, hydrated, and glowing with a dewy finish. This mineral sunscreen contains no parabens, sulfates, phthalates, and fragrances, making it the perfect choice even for sensitive skin. Aside from vitamins B, C, D, and E, it contains niacinamide and hyaluronic acid that diminishes the appearance of fine lines and wrinkles and improves uneven skin tone and texture. Also, the pump lid makes it easy to get the product out.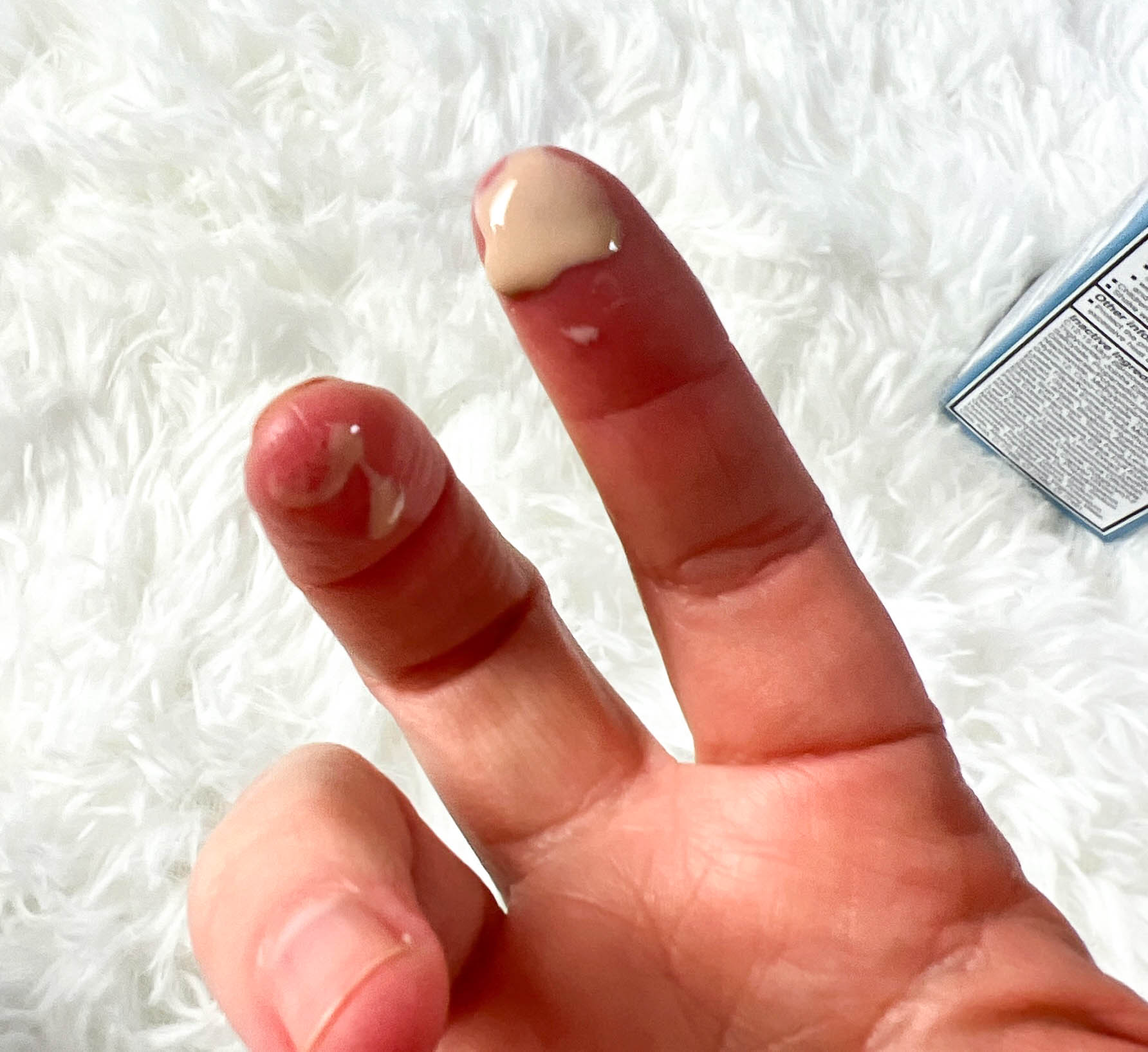 I pumped a pea size to try it. It appeared to have a lightly tinted liquid consistency. The formula is lightweight and seeps quickly into the skin. It felt really moisturizing without being greasy. This sunscreen has a broad spectrum SPF 50 that provides everyday protection from the sun minus the white cast. It felt nice and gave my skin a subtle glow after applying. You can also use it as a base for your everyday makeup look or leave it as it is.
To wake up with refreshed and energized skin in the morning, they included the Bloomeffects Black Tulip Overnight Serum ($119) in the box. First, I have to commend how luxurious the packaging looks! Like most serums, it has a dropper lid that makes it easy to dispense the right amount of product. Formulated with next-generation retinoid active, granactive retinoid, and naturally-derived retinol alternative Bakuchiol, the formula helps plump, firm, lift, and rejuvenate the skin. This overnight beauty product is powered by a proprietary black tulip complex, which provides a healthier, youthful glow. It's packed with 37 botanicals, including a hempseed oil complex that replenishes and repairs the skin. Additionally, it alleviates dryness and signs of aging, like fine lines and wrinkles.
It's for nighttime use (thus the name) and has a pretty purple shade. The consistency is lightweight and fast-absorbing. There's no fragrance added, which I appreciate when it comes to skincare. It feels really hydrating! My skin felt softer after the first night.
Boxwalla Beauty Box October 2022 introduced me to another clean beauty brand that has the potential to be one of my faves. After trying out the sunscreen and overnight serum, I think they're worth adding to my beauty ritual upgrade. Both are light and gentle on the skin, leaving it hydrated and nourished without feeling sticky or greasy. I'm excited to empty them and see what more they can give my skin. If you want to test different clean beauty brands every other month, this subscription will help you!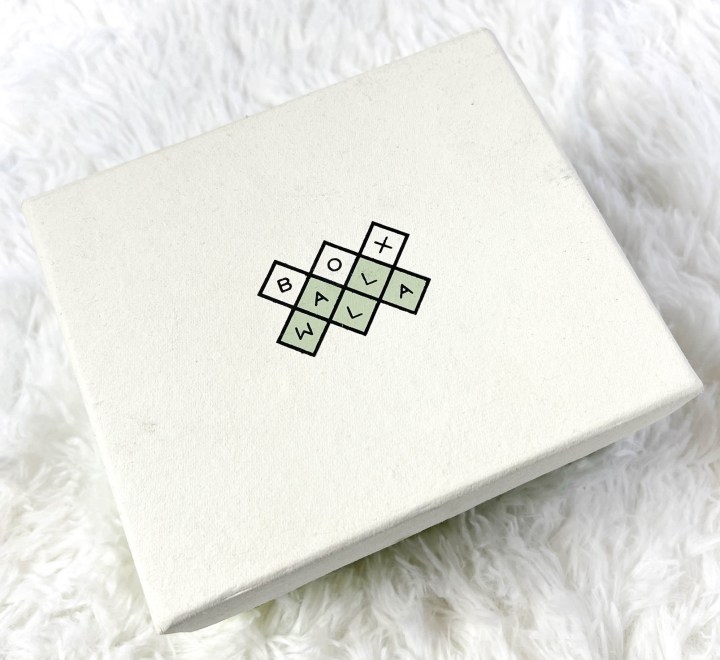 Boxwalla Beauty Box is a bi-monthly beauty subscription box that contains non-toxic and cruelty-free, luxury plant-based skincare and beauty products. The box is curated so that over a year's subscription, you will experience products across different categories that complement each other, empowering you to build an effective skincare routine.
Boxwalla is a subscription box company that offers three themes – natural beauty, international film, and books! With Boxwalla, you'll be able to discover amazing artisans and artists from across the globe.
What did you think of this month's Boxwalla Beauty box?