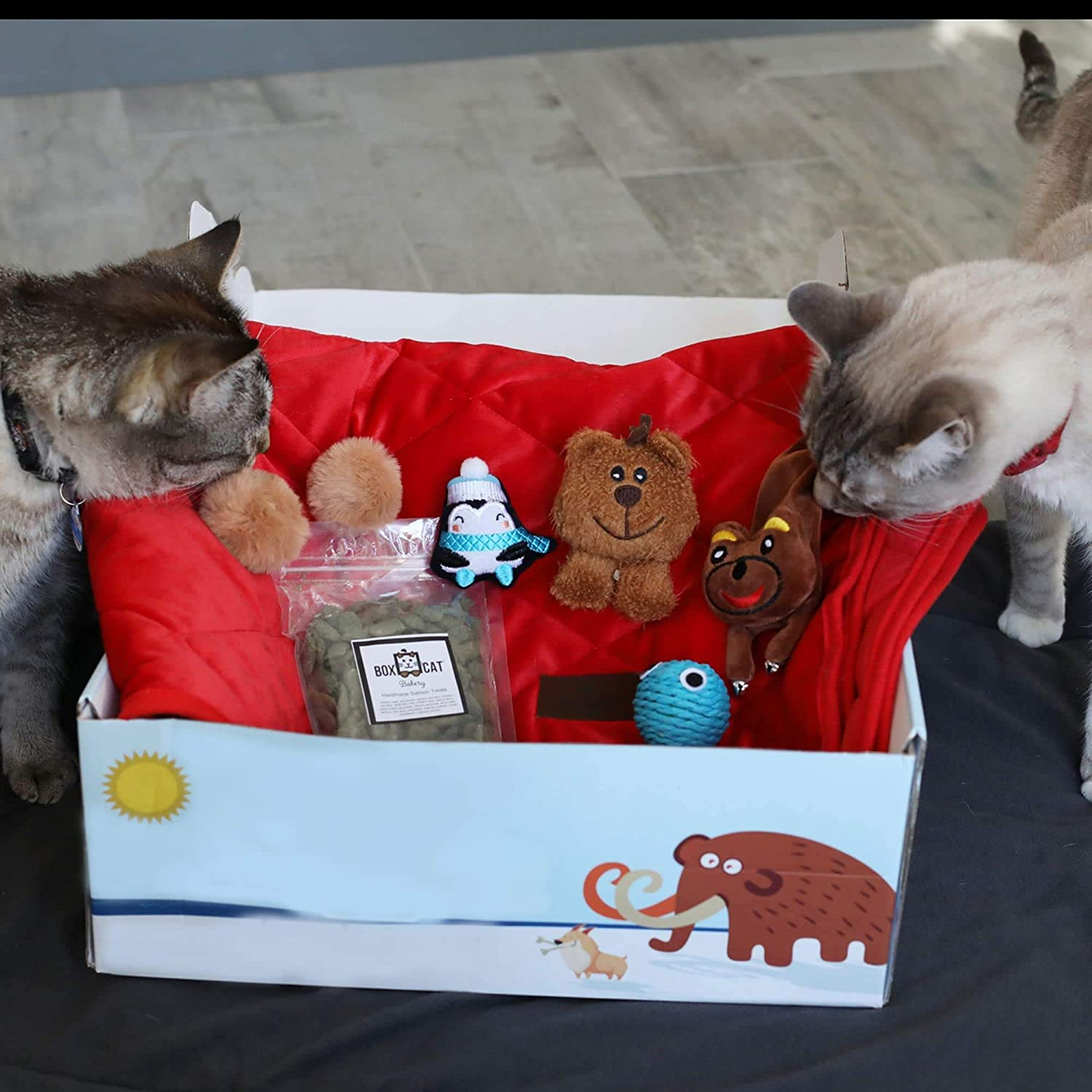 Cats need love and care from their humans, even when they don't show it. If you want to shower your cats with goodies made just for them, there's BoxCat—a cat subscription that sends handmade treats, engaging cat toys, cat clothing, and other fun cat gear and accessories every month. Don't miss the chance to grab the fun gift for new subscribers, it's something your cat might need to get cozy!
Get a FREE Velvet Cat Blanket with your first box! Use this link and use the coupon code VELVET at checkout.
Monthly and quarterly BoxCat plans are available, so pet parents can choose which suits their cat's needs better! A Basic Monthly Plan is $28, recommended for cats who need treats, small toys, and gear more often. A Premium Monthly Plan is $40, including cat treats and toys, plus large items like beds and scratchers. A Seasonal Plan is $45 per box, which means your cat gets four giant boxes per year with seasonal toys and gear. Shipping is always free in the continental US.
BoxCat is from the same makers of BoxDog – check out our BoxDog subscription box reviews here!
What to expect from BoxCat? First, they make their own treats, so you can look forward to wholesome and delicious cat goodies that are baked, rolled, and sprinkled by hand. They also promise to include vegan skincare or gear item for cats, which may include CBD oil, shampoos, balms, and more. These items are promised to retail for $14.99 or more, giving you great value for money. If you opted for the Premium Monthly box or Seasonal box, another thing to get excited about is the large luxury items, like original toys and gear! Sounds meow-nificent, right?
Are you getting BoxCat today?