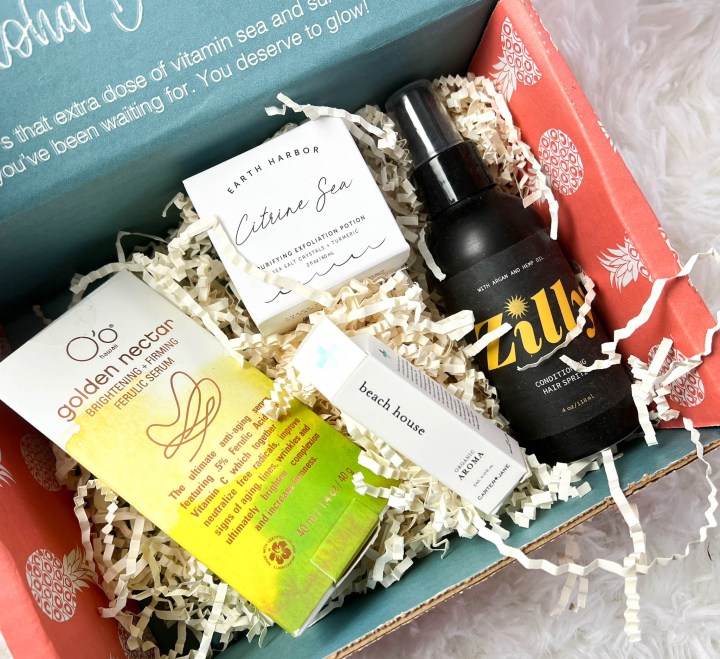 As the popular saying goes, fall is the season when every leaf is a flower. This quarter's Beachly Beauty Box gave us all the reasons to fall in love more with the beauty of this season – from its light cold breeze to the beautiful golden leaves. Included in the box are four beach-inspired products for a beauty upgrade this Fall 2022! Read our review and see what kinds of products are recommended for beach lovers!
DEAL: Visit Beachly and get 50% off your first beauty box when you use the coupon code HELLO50. Your first box will be a starter box.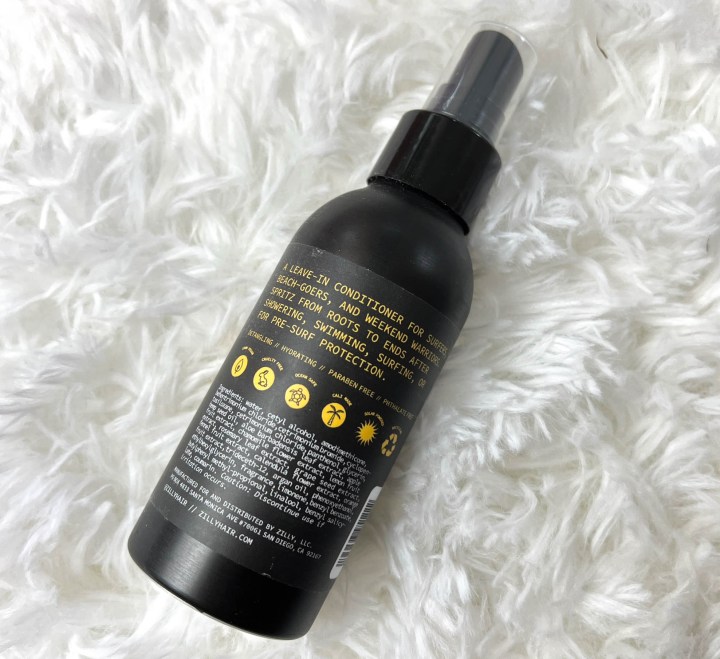 Zilly Conditioning Hair Spritz ($18) is a leave-in conditioner, ideal for someone who loves hitting the beach. Formulated with natural ingredients like argan oil, hemp seed oil, aloe vera, and apple, chamomile & grape seed extracts, this product untangles the hair and calms frizz while leaving it hydrated and protected from heat. It also has a nice summery smell that reminds me of a tropical vacation. To use, just spritz on towel-dried hair from roots to ends and brush.
To give the skin a firm texture and a youthful glow, here's O'o Hawaii Golden Nectar Brightening Serum ($65)! This product has a triple-boosting complex of ferulic acid, sodium hyaluronate, sea buckthorn, and vitamin C. It's also infused with Hawaiian noni fruit that acts as sunburn relief, red algae that clarifies and cleans the skin, and milk thistle which has an antioxidant and anti-aging effect. Consistent use of this product promises to reduce the appearance of fine lines, wrinkles, and sun-related damage like melasma and sun spots. It can also be used as a spot treatment for acne. I love how the serum quickly sinks into my skin and leaves it feeling smooth. Plus, it smells really nice!
Before using the serum in the box, you must clean and exfoliate your skin, and this Earth Harbor Citrine Sea Purifying Exfoliation Potion ($20) will help you with that! It's a triple-action microdermabrasion exfoliator, cleanser, and mask in one that lifts away impurities and congestion as it balances the skin. The Atlantic sea crystals, citrine gemstone, turmeric root powder, neem seed oil, mustard seed powder, and grapefruit peel oil all work together to detoxify the skin, feed it with nutrients, and protect it from damage. This exfoliator has a subtle citrusy scent, probably from grapefruit. To use, just scoop a small amount and gently massage onto the face in a circular motion, then rinse afterward. My skin felt so refreshed after trying it out!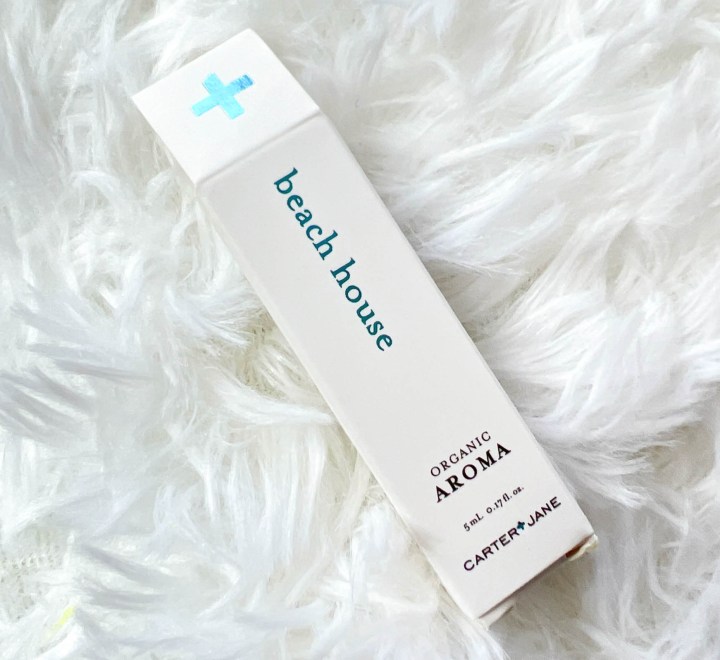 New season, new fragrance! The box also included a Carter+ Jane Beach House Roll-on Fragrance ($28), made with organic and naturally-derived vegan ingredients, including grapefruit essential oil, extra virgin coconut oil, rosewood essential oil, and Madagascar vanilla absolute. It's an intoxicating combination of a slightly warm and lovely beach house-inspired scent. It has top scent notes of coconut, lemongrass & bergamot, middle notes of vanilla, grapefruit & lavender, and base notes of sandalwood, rosewood & rockrose. I also appreciate that it comes in a roll-on tube, allowing me to apply the fragrance directly to my pulse points and take it everywhere I go. The scent lasts long as well!
Beachy Beauty Box never ceases to amaze me with beach-inspired yet seasonally-appropriate beauty picks! The hair spray does its job of untangling the hair and controlling frizz, the serum leaves a youthful glow, the exfoliating potion refreshes the skin, and the roll-on fragrance keeps me smelling good all day long. I also commend that they're vegan and cruelty-free – totally clean! All these products are ideal for beach-goers, and the touch of the fall season made them extra special. The value came to a total of $131, which is way more than the subscription price!
Seasonal boxes include info cards with a brief description of each item. See it here:
Beachly Beauty Box is a beach-inspired beauty subscription that focuses on cruelty-free and clean beauty products. Each box includes 4-6 beauty products, which may include lip balms, fragrances, cleansers, moisturizers, nail polish, and hair masks. It's $29 per box, with free shipping for the first box and $2.99 shipping for the recurring boxes. They promise at least $75+ retail value in each box. Beachly offers two other subscriptions – the Men's and Women's coastal lifestyle subscription boxes! Each quarterly box includes beach-inspired apparel and accessories worth $250+. Beachly also has recently launched Beachly Starter Box, a great way to try the box before you get a seasonal subscription!
What do you think of the Beachly Beauty Box?