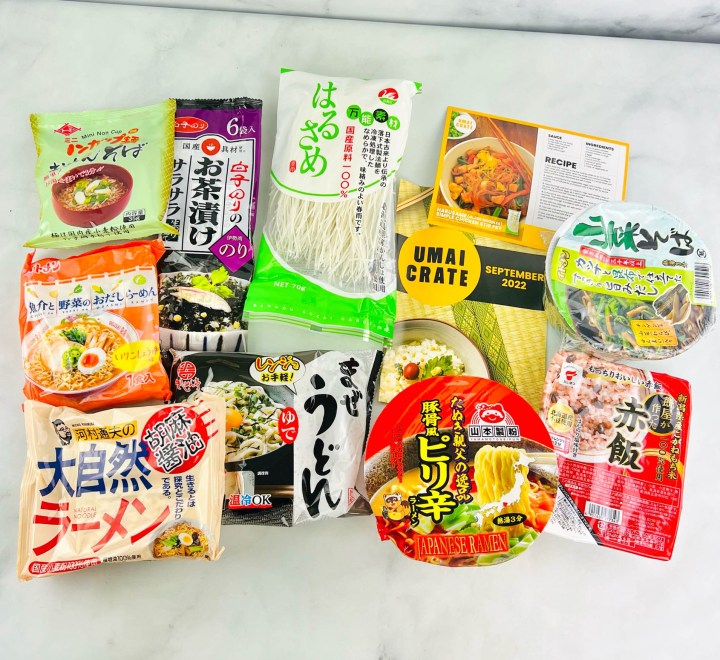 As the temp starts to drop, it means fall is right around the corner. During these months, Umai Crate helps warm us up with different kinds of ramen. The September 2022 box included nine authentic Japanese noodles that we can prepare and enjoy to satisfy our cravings. Continue reading to see all of the delicious noodles we received this month!
DEAL: Take $3 off your first crate. Use coupon code HELLO.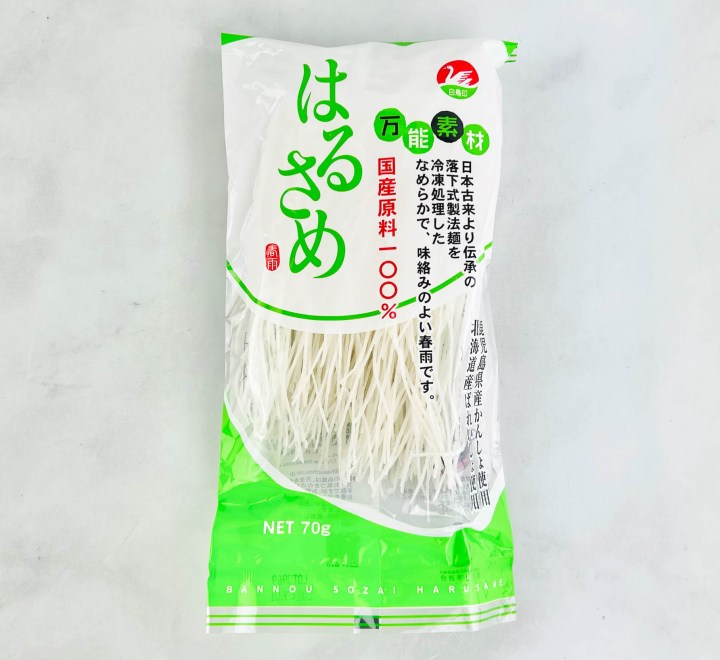 Let's start with Versatile Harusame (also known as glass noodles or vermicelli noodles). As suggested by the noodle's name, this is quite versatile as it can be boiled, mixed with stew or salad, deep fried, tossed in hot pots, stir-fried, and more! This type of noodle is also called cellophane noodles because of its transparent appearance when cooked. For me, it tastes good especially when wrapped together with other ingredients in a spring roll! It's also chewy and soft!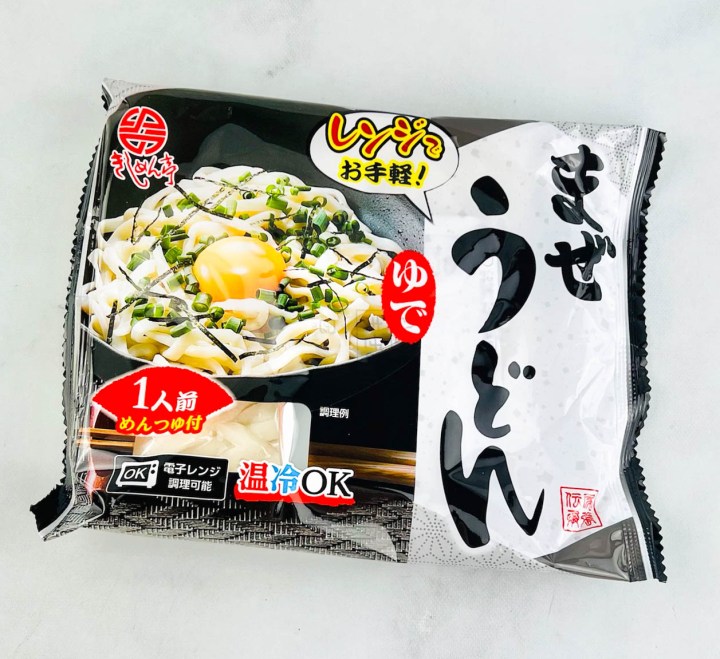 For an easy noodle fix, this pack of Boiled and Mixed Udon sure is handy. It's enough for one serving and it comes with udon noodles, kelp, and a bonito-based sauce that's bursting with umami flavor! The best thing about udon is that you can prepare it hot or cold depending on your preference. The noodles are chewy and filling. You can also add a boiled egg and dried seaweed for extra flavor then garnish with spring onions.
Seaweed Ochazuke is not a noodle but a flavorful topping that you can try with steamed rice. It's one of Japan's most popular comfort foods where they sprinkle the savory, umami-rich dried seaweed over the rice before pouring hot water or tea. This pack of seaweed is already infused with green tea flavor, and you can also add it to noodle dishes or soups for added taste.
Mochiya Sekihan (Red Rice) is a traditional Japanese food usually served on special occasions. With this pack, you can eat it without waiting for an occasion to come by. But really, you can enjoy it anytime too! It's made with glutinous rice for a chewy texture, and azuki beans that give it its red color. For maximum flavor, you can sprinkle it with gomashio or toasted sesame with salt. It can also be enjoyed alone or as a side dish with miso soup, sweet potato, or dried seaweed.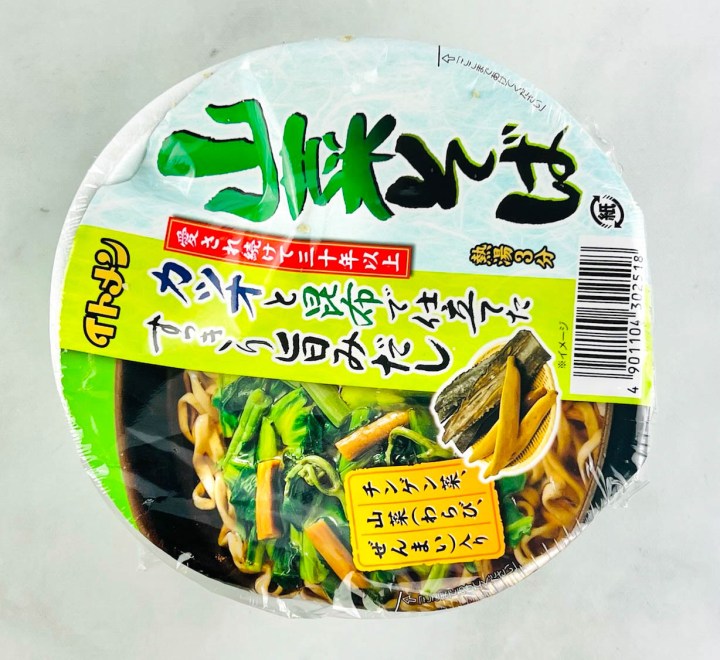 Wild Vegetable Soba is a healthier version of soba since it has warabi (Japanese bracken fern) and zenmai (Asian royal fern). It has a light broth, probably based on bonito and kelp. The veggie pack also contains bok choy, which is tasty and healthy. There's a small packet of shichimi pepper mix in case you want to spice things up. It can be served with soft-boiled egg and bean sprouts for extra crunch and texture.
Father Tanuki's Spicy Special Ramen has a rich pork bone broth that will leave you asking for more! The spicy broth creates an explosion of flavor, and it's also comforting and filling at the same time. If you're someone who likes a kick of heat in their noodles, this ramen is for you. You can also add chopped mushrooms or green onions for garnish. Soft-boiled egg or pork slices really make good pair with this spicy ramen too!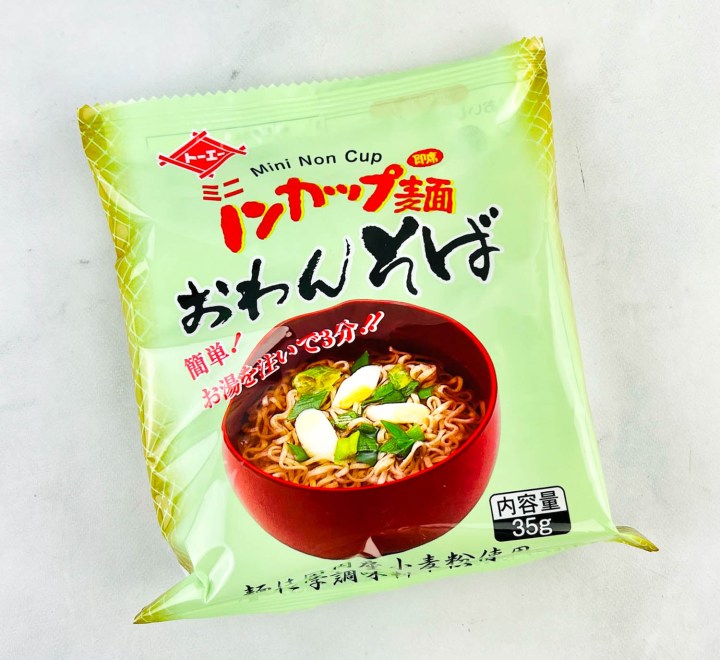 Mini Japanese Style Soba Noodles is another soba noodle in the box, and I'm not complaining because it tastes good, especially with green onions! The packet contains a block of soba noodles and a sachet of Japanese-style-dashi broth. You can taste the umami flavor in the broth that warms the tummy. Plus, it's easy to prepare! With added soft-boiled egg, this can be a filling meal.
Next up is Seafood and Vegetable Dashi Ramen: Soy Sauce. This noodle pack is soy sauce flavored with a hint of Iriko dashi or anchovy broth. The noodles are the usual kind with the right softness, while the broth is rich in flavor with the ocean taste of dried anchovy. It's perfect to slurp on any cold night when you're in need of some warm, tasty broth. You can also add a protein and garnish of your choice to level up its flavor and filling effect!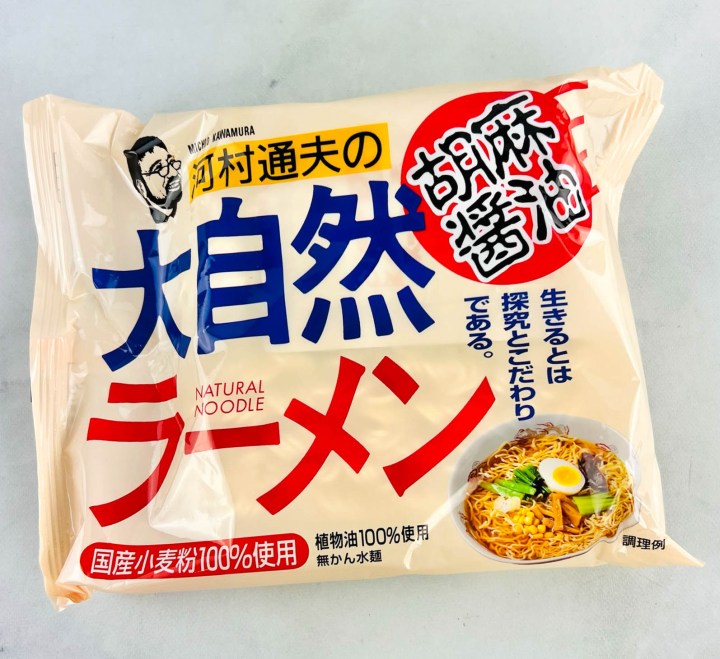 Looking for an easy yet delicious meal? Nature Ramen Sesame Soy Sauce might be a perfect choice! This ramen combines the flavor of soy sauce and sesame, which results in a hearty noodle dish. Made with simple and familiar ingredients, it hits closer to home and doesn't disappoint! Like most ramen packs in the box, you can also top it off with a soft-boiled egg, cucumber, and dried seaweed to make it a meal.
Whenever I crave noodles, I can conveniently grab a pack of ramen from Umai Crate. For ramen lovers like me, this subscription box is perfect! Some ramen picks are familiar, but other selections are new to me. There is also a pack of versatile harusame or vermicelli noodles that you can cook depending on what you like. There's even seaweed ochazuke and sekihan. If I were to choose a favorite, it would be the spicy special ramen because it's flavorful and packs some heat, but I enjoyed everything else in my box too. If you're wanting to try different noodles or ramen, Umai Crate sends the best and most authentic ones from Japan.
Here's a list of all the items in the box, with their specific descriptions and directions for cooking: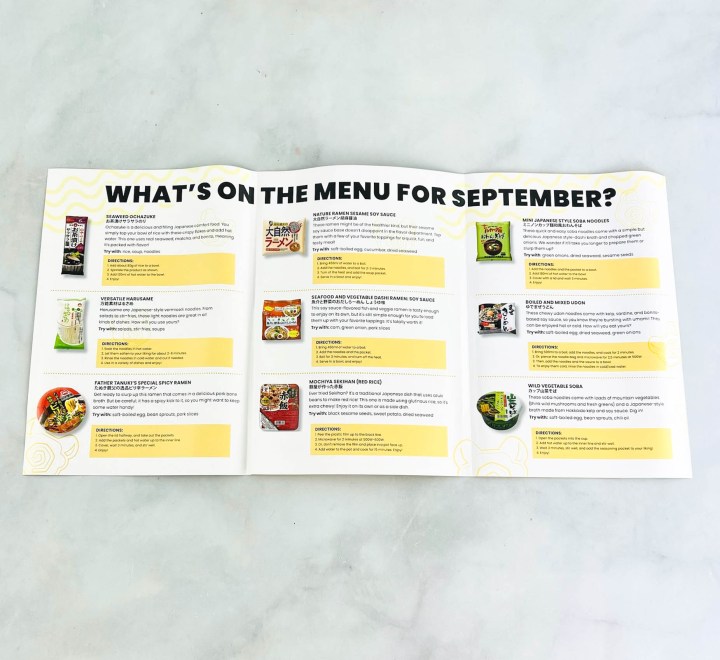 Umai Crate is a monthly subscription box that brings you exclusive Japanese-style noodles every month. The subscription costs $49.95 per month, and you'll receive 7-8 noodles straight from Japan, plus bonus items like gachapons, collectible chopsticks, and more!
Umai Crate is from the same makers that bring you Japan Crate, Doki Doki Crate, and Inku Crate! These are definitely some of my favorite subscription boxes.
What's your favorite ramen this month? Let me know in the comments!