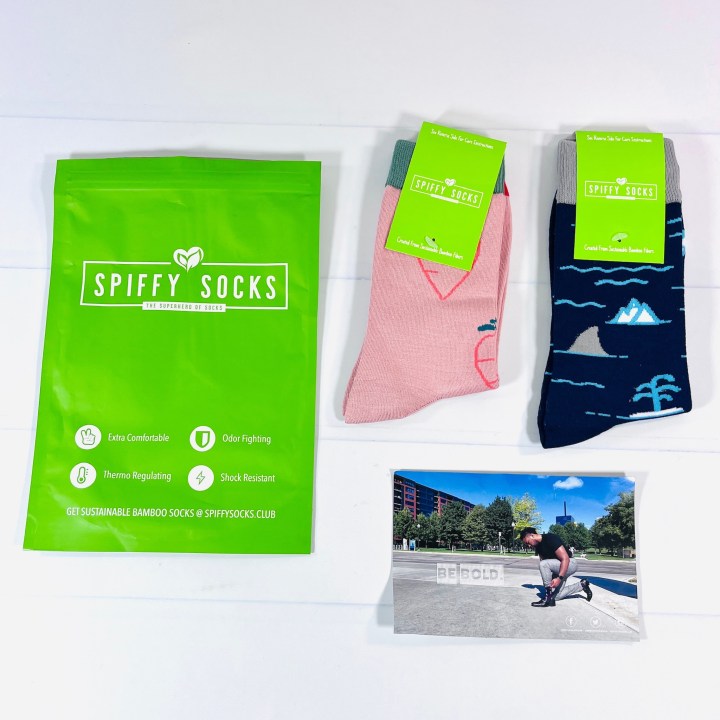 My September shipment of Spiffy Socks is here and I received both the men's and women's sock styles, and I couldn't be happier! I share this subscription with my daughter so I plan on giving her the smaller pair while I will keep the larger socks for myself (although the smaller size fits my large feet perfectly well). Keep reading to learn more about this fun subscription!
DEAL: Get 10% off for the life of your subscription! Use coupon code HELLOSUBSCRIPTION.
The women's socks are on the left and are called Big Carrots. The men's are on the right and are called Whale Watching.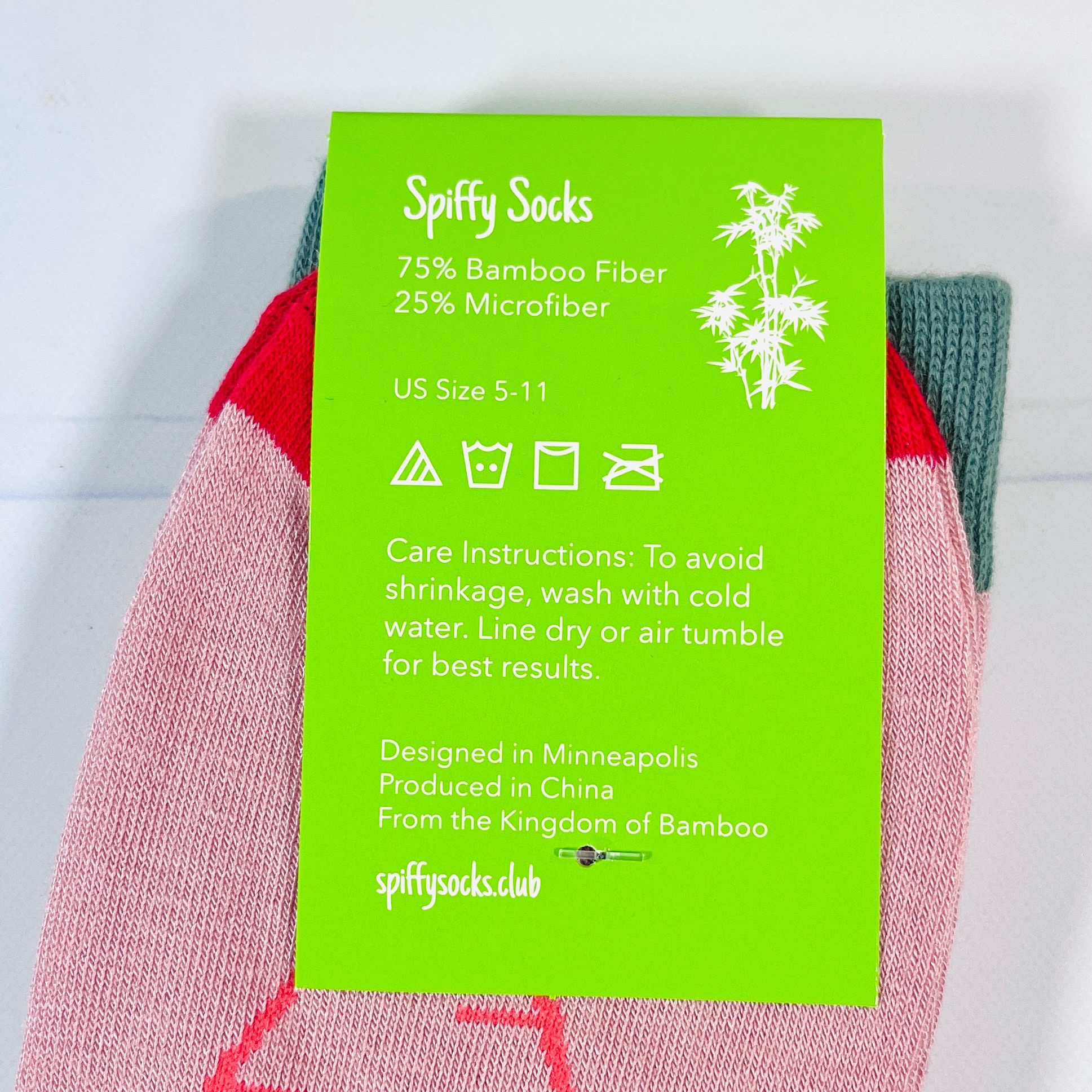 Both socks are made with bamboo fiber (it's turned into a type of polyester) and microfiber. The women's socks fit shoe sizes 5-11.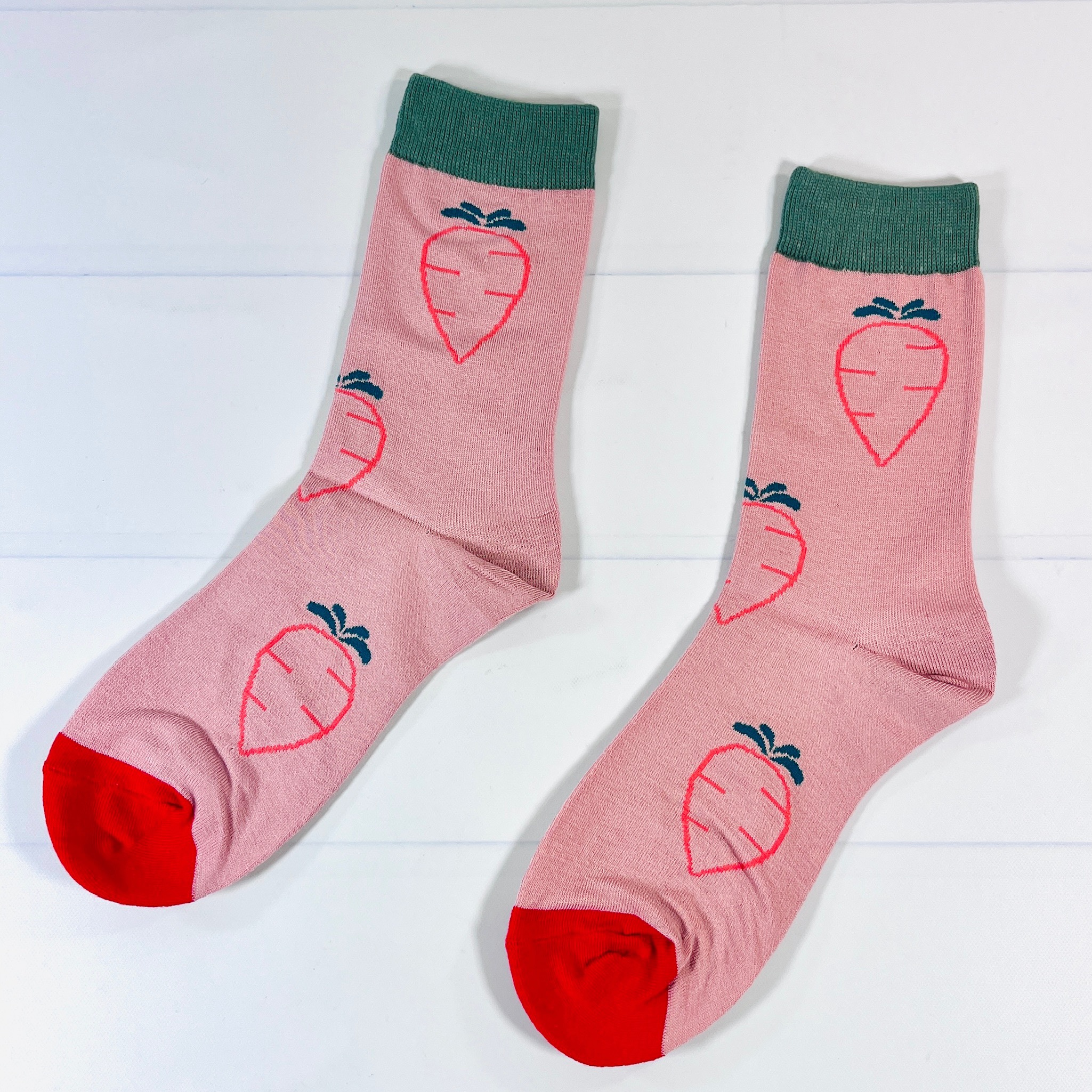 I found this pattern on the Spiffy Socks website where it was listed as "Radish Pull" ($20) but the Cratejoy page calls them "Big Carrots". I think carrot is correct because the vegetable shown has an orange outline with green top (although to be fair the green tops look more radish-like compared to carrot tops). The body is light pink and the cuffs are sage green while the toes are bright red.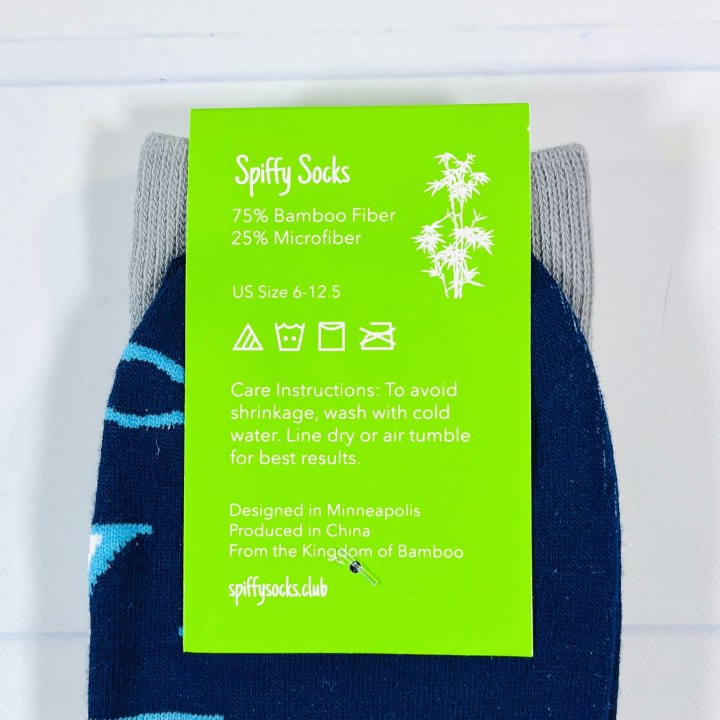 The men's socks fit shoe sizes 6-12.5. The socks are supposed to be washed in cold water and line dried but I place them in my regular laundry cycle and into the dryer they go.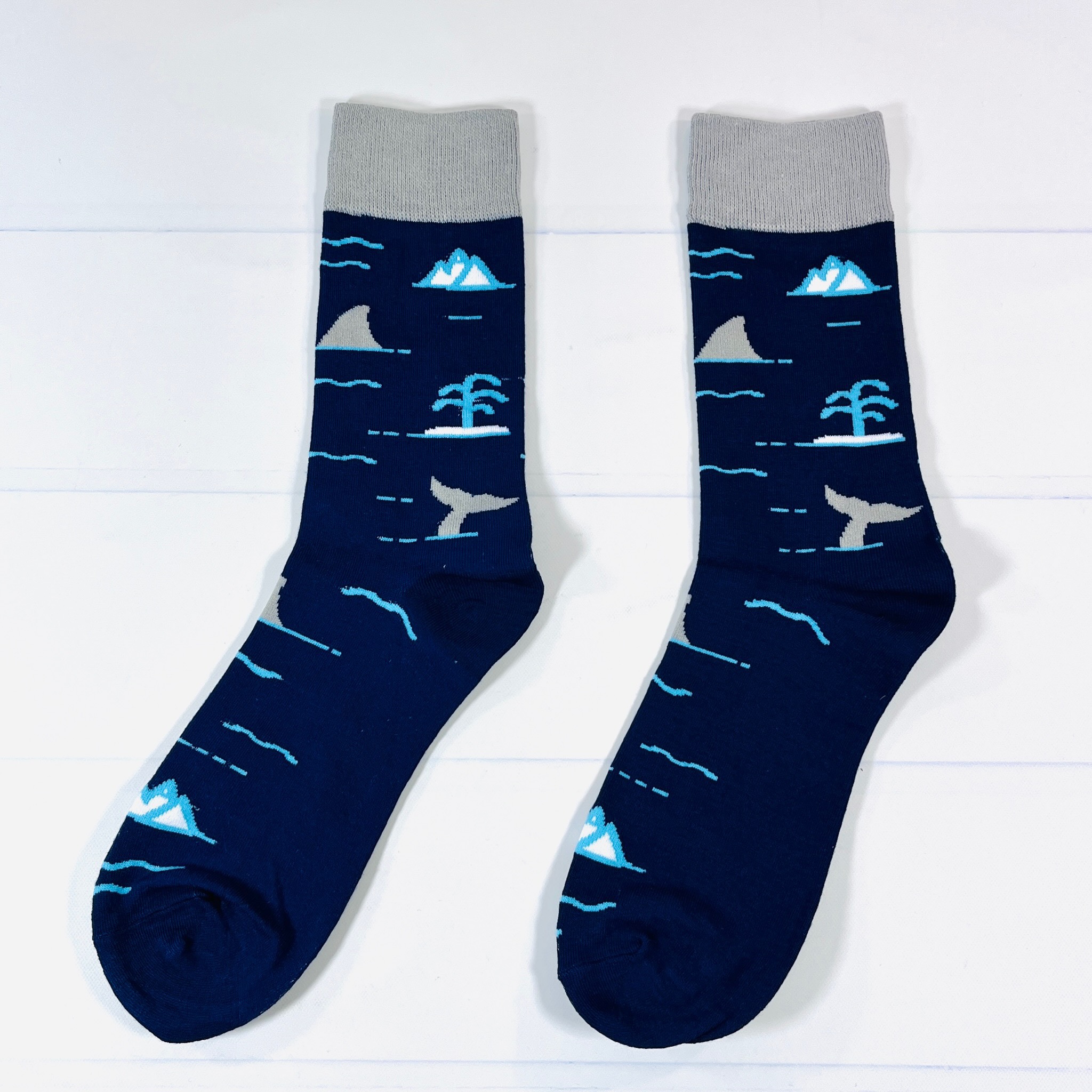 These Whale Watching ($20) socks are pretty cool, and it's possible my daughter will prefer this design, she loves marine mammals! The body is navy blue and there's lighter blue waves and islands. The whale tails are grey, but look, there's shark fins too (which aren't mammals, but are pretty cool and scary). The cuffs are also grey.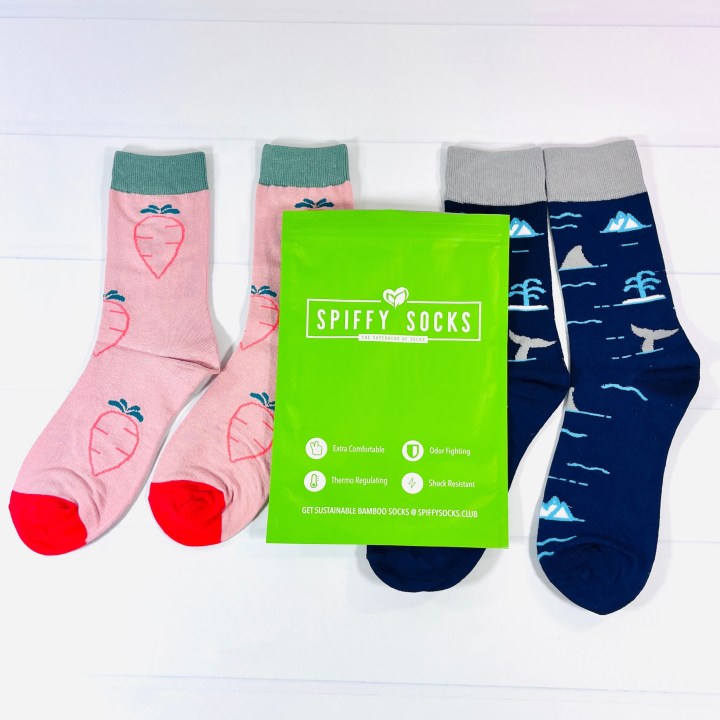 Spiffy Socks are some of my favorite socks, they are super comfy and look pretty cool, with designs that are oftentimes quirky without being outright bizarre. I cleaned out my sock drawer this morning and pretty much left only Spiffy Socks inside and moved the others to a holding box. I think they are very comfortable socks and have no problems washing and drying them with my regular loads and they last for quite a long time. My daughter also adores this subscription, and I'm waiting on her text to see which pair she prefers.
Below is the insert that was inside my super cool green mailer bag.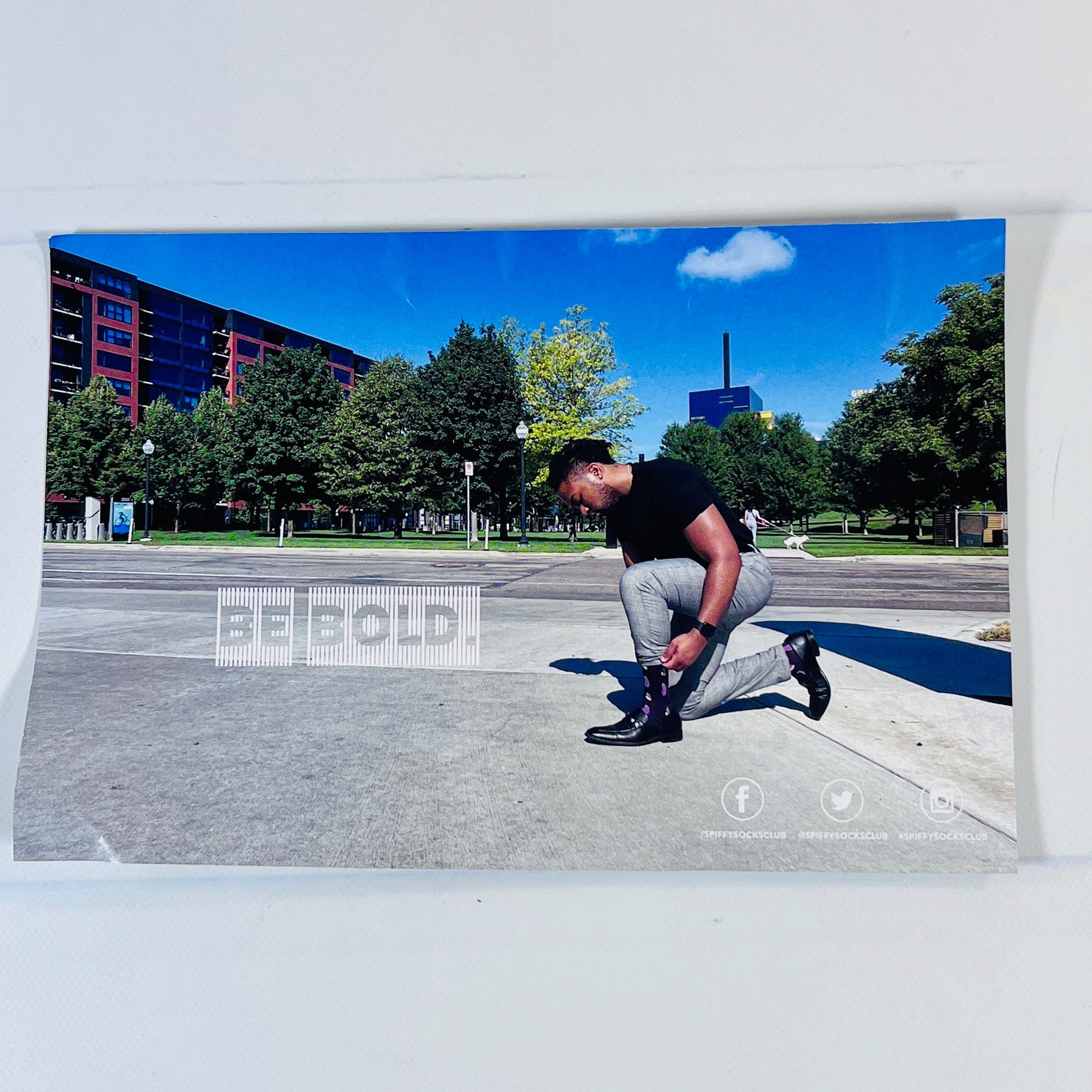 Spiffy Socks is a monthly subscription that sends snazzy socks made with bamboo fiber. They offer subscriptions for both men (sizes 6-12.5) and women (sizes 5-10) and subscriptions are $11 per month and even lower for longer terms. It automatically renews, but you can cancel at anytime. Shipping is free to the U.S.
Spiffy's sock subscription made the list in our 2022 readers' choice best sock subscription list!
Note: Order by the 31st to get the current month's box! Also, email them to make absolutely sure you get the sock of the month!
Have you tried Spiffy Socks? Let me know what you thought by leaving a comment!