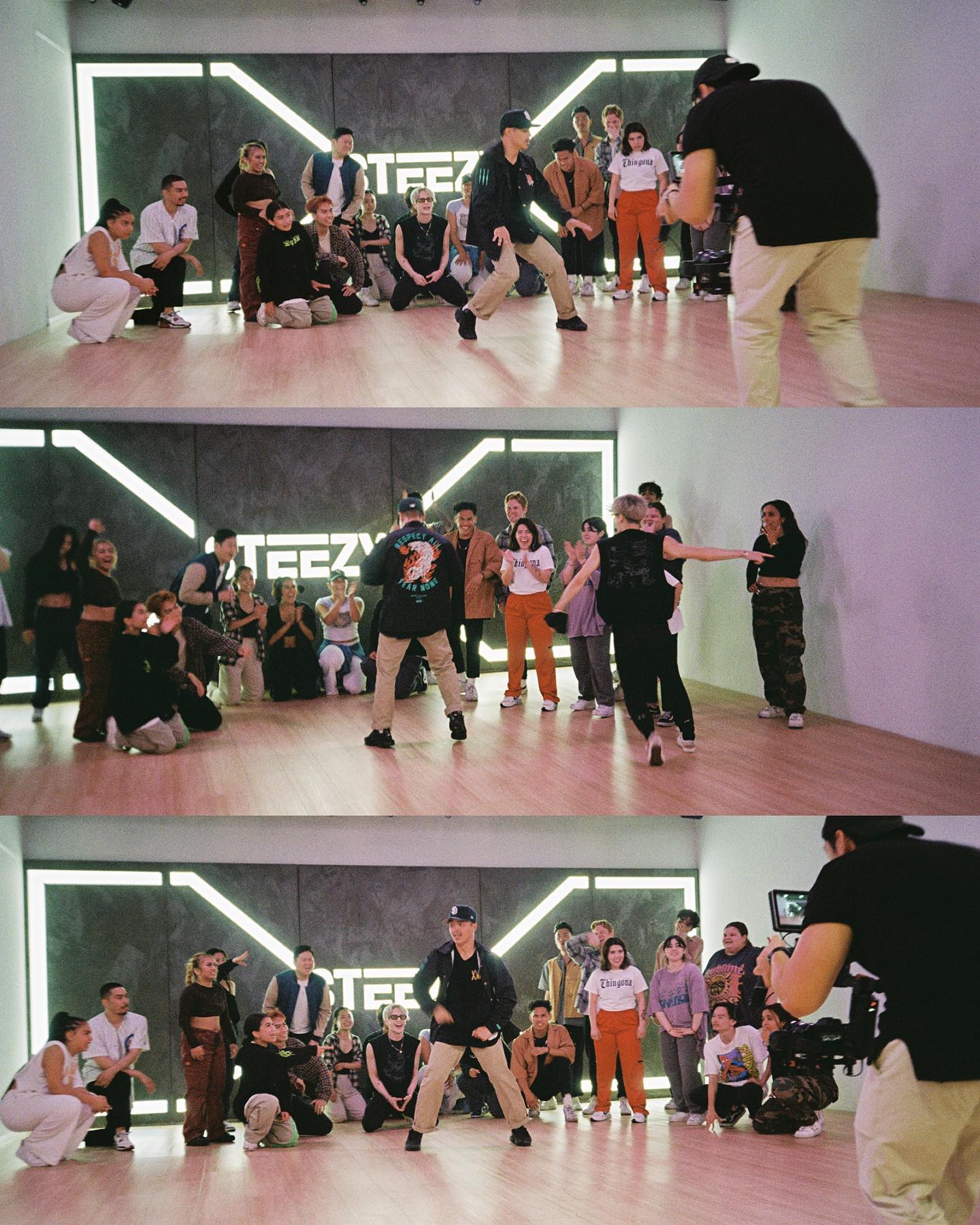 Dancing is a form of exercise where you make use of your whole body. It helps improve muscular strength, endurance, and balance, and it's also a way to relieve stress! If you're interested in getting more serious with dancing, check out STEEZY – an online subscription that teaches dancing for all levels! Whether you're a beginner, intermediate, or advanced dancer, there's a class or program designed for you. It makes learning simple and engaging while providing the same exciting experience as a physical dance studio.
Take the studio with you anytime, anywhere. It's a chance to pop and lock and jam and break wherever you go, whenever you want to! STEEZY will help you learn to dance with step-by-step instructions from world-class dancers from around the world. They have a massive library of on-demand dance videos across different styles, giving you a dance studio in your pocket!
This unique dance platform even allows learners/dancers to adjust the tempo, pause the video, loop sections for repetition, and mirror the movement of the instructors, making it easy for beginners. Classes can be accessed on any device, including desktop, mobile phone, or TV via Chromecast –  allowing you to groove and move just about anywhere!
Take dance classes for $20 a month or subscribe for a whole year for $100 (or as low as $8.33 a month). You'll get access to 1500+ classes, 10+ beginner programs, and 150+ instructors. Whether it's hip hop, contemporary, ballet, salsa, jazz, popping, locking, or K-pop, you'll learn a variety of dance styles! There's even a dance workout, which lets you do two fun things at the same time: dancing and getting fit. You'll experience a full-body workout and sweat it all out while having fun and learning dance along the way. With so many options to choose from, you'll find a class that will fit your skill level and can truly enjoy!
What kind of dance do you want to learn from STEEZY?
We at Hello Subscription love to discover the most fun and unique subscription boxes and share them with our readers. Say Hello is a series of articles featuring up and coming subscriptions, as well as other interesting subscriptions that our readers might love!