We have the first FOUR spoilers for the Summer 2022 The Nick Box – now available to order! The theme for Summer 2022 is 90'S PICNIC!
Each box includes:
Compactable Backpack
Reptar Cereal Picnic Blanket
Meltz Vinyl Figure
TMNT Shirt
Bloaty's Pizza Hog Pin
Spunky Plushie
Picnic Mat
Legends of the Hidden Temple Tumbler
Closer look:
This Compactable Backpack!
This compactable backpack is a featured item inside the summer Nick Box! Subscribe today to get this and the rest of the Nickelodeon-inspired exclusives in the box for yourself!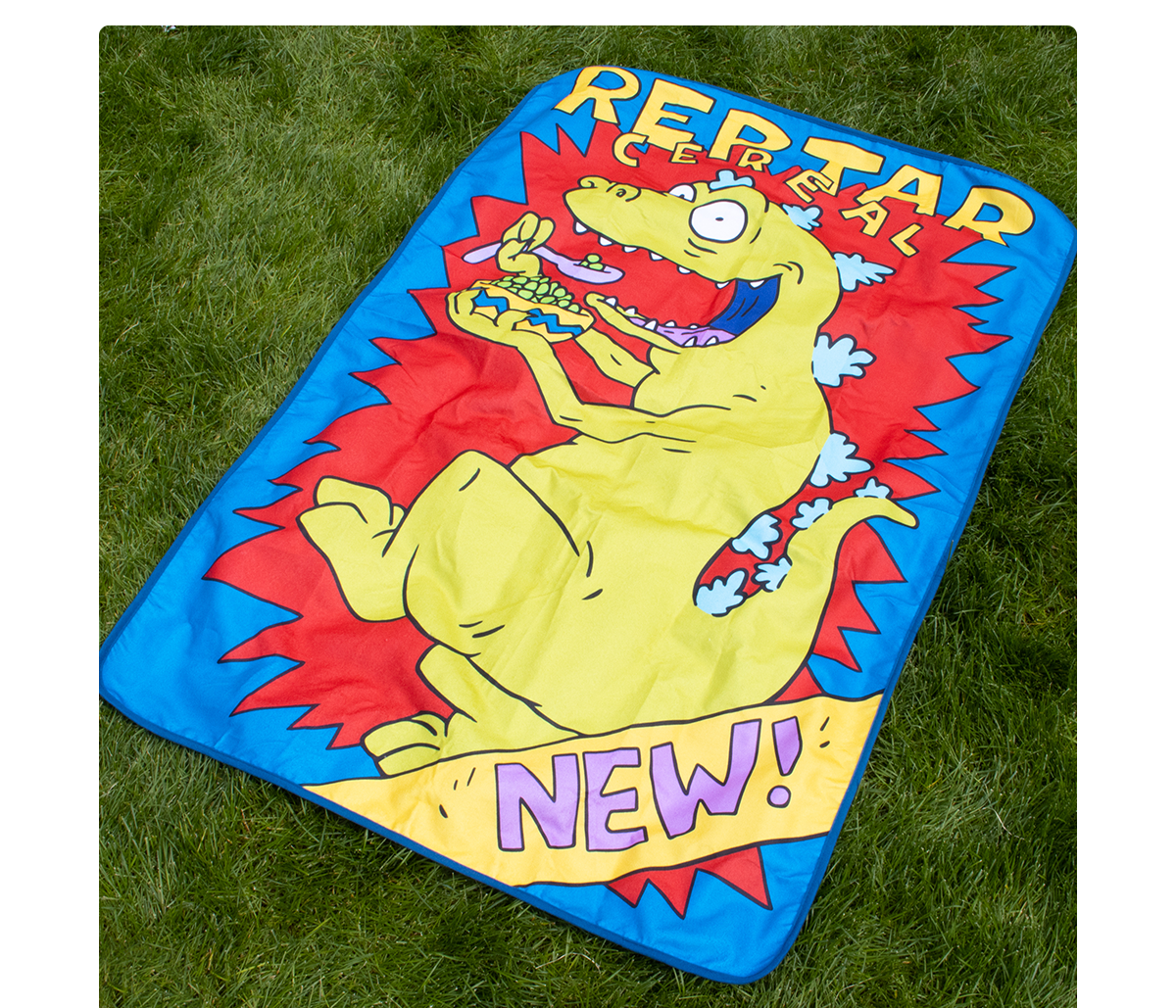 This Reptar Cereal Picnic Blanket!
Get out PB&J and lay out the picnic blanket!
Meltz Vinyl Figure!
Ready to see the EXCLUSIVE Meltz featured in the summer Nick Box? Swipe over to see it's reveal! ⁠ ⁠ This Meltz vinyl can ONLY be found in this quarters Nick Box so be sure to reserve your box soon before they're gone forever!⁠ ⁠
TMNT Shirt!
The Nick Box is $49.99 per quarter, and includes items from your favorite Nick cartoons from the 90s. See all our The Nick Box reviews to find out more!
The Nick Box is an officially licensed Nickelodeon subscription box service delivered to your door every season. Inside the box, you'll find awesome collectibles and useful everyday items like accessories, collectible pins, decor, houseware, vinyl figurines, apparel, utility items, kitchenware and more!
Are you signing up for The Nick Box?