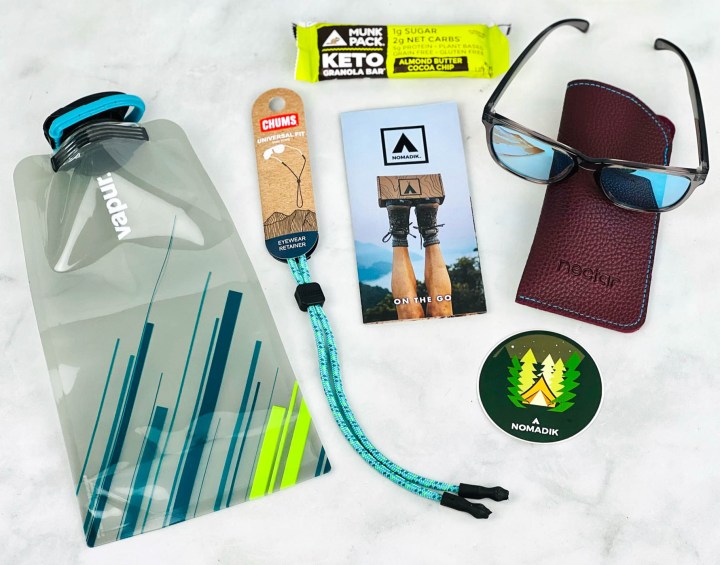 When it comes to providing top-notch tools and gear for whatever adventure you have in mind, Nomadik is one of the most trustworthy subscriptions to subscribe to. With four incredible products to bring along, the ON THE GO box makes sure you enjoy an outdoor expedition in comfort and without fear. The items are trail-tested and can easily fit in your pocket or be attached to your bags. Keep scrolling to find out more about this curation!
DEAL: Save $5 off on your first subscription box with coupon code HELLO5OFF.
Nothing can stop us from exploring the outdoors, not even the sun. Nectar Salt Of The East Chucktown Sunglasses ($49) protects the eyes from the sun's harmful rays as it has polarized polycarbonate lenses with a hydrophobic coating and UVA/UVB protection. The sunglasses' frame is made with recycled, single-use plastics or plant byproducts which look great and help save the planet. These are great whether for men or women and fit practically all face shapes. The sunglasses arrived in a vegan leather carrying sleeve with a microfiber cleaning cloth.
To keep your tummy full and your energy high, the box included a Munk Pack Keto Granola Bar ($2.08). Made with plant-based ingredients and flavored with almond butter and cocoa chips, it's the ideal protein snack to take on the go. This snack bar is gluten-free, grain-free, and contains less sugar than other snack bars, but is still deliciously satisfying!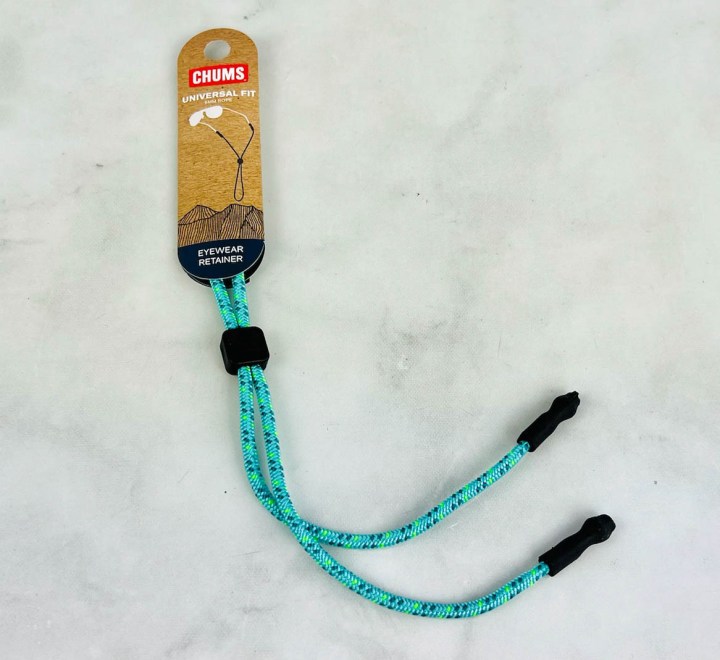 To pair with the sunglasses in the box is a Chums Eyewear Retainer ($8.99). It's the perfect accessory to keep your specs in place, whether you're plunging into the water or having non-stop fun on land, snow, or in the air! It has patented molded tips that fit any frame size and a bead that helps adjust the fit. I also love the colors and pattern of the nylon Perlon cord. It's durable and stylish at the same time!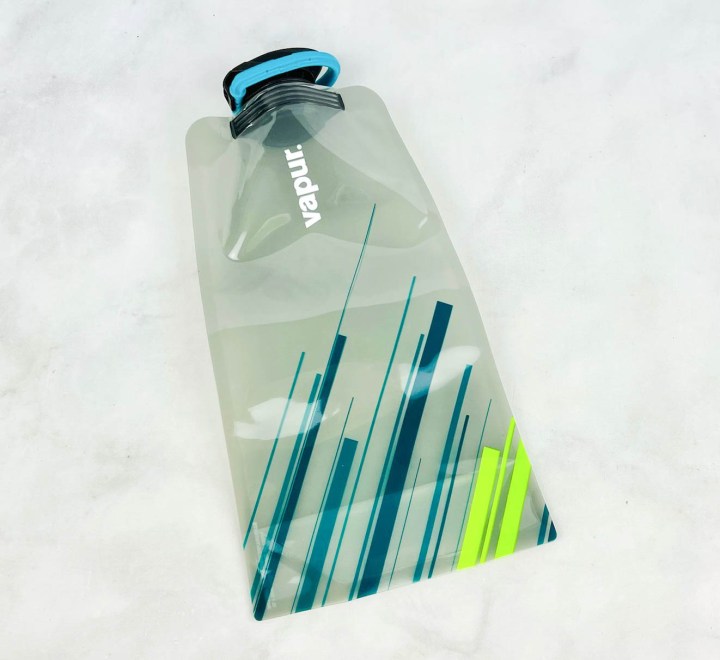 Lastly, here's the Vapur Wide Mouth Anti-Bottle ($11.99) to keep me hydrated always! It can hold one liter of water and has a wide mouth for easy refilling and drinking. I no longer need to bring bulky water bottles anymore because this one is reusable, foldable, attachable, freezable, and overall convenient! I appreciate that it lays flat when empty and not in use. It's BPA-free, with a flip cap that seals tight to avoid spillage. It's the perfect item to quench my thirst when exploring the wilderness.
Nomadik curated some great products for my adventures once again! There's a pair of sunglasses to protect my eyes, a retainer to keep the specs in place, a granola bar to give me energy, and an anti-bottle water container to keep me hydrated while exploring the great outdoors. Everything in my box ensures I'm prepared for adventures. The best thing is that I can always carry them on the go. Nomadik sure knows how to play it right when it comes to high-quality adventure gear and tools!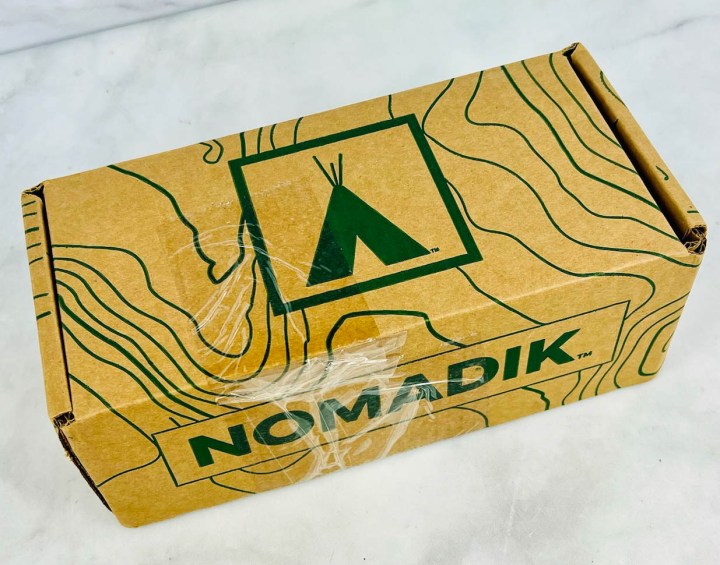 Nomadik is a subscription box for outdoor enthusiasts. Each monthly box includes functional gear designed to increase your fun in the outdoors. All products have been trail tested by an outdoor adventurer and often incorporate new technologies. Every box has 3 to 6 pieces of unique, newly-released, or just plain ultra-handy gear from premium brands. They also recently released a new quarterly subscription for $149.99, which contains 4 to 10 premium outdoor equipment items curated based on seasons and/or interests.
Nomadik's outdoor gear subscription box topped the list in our readers' choice list of best subscription boxes for the outdoors!
Will you be subscribing to Nomadik for your adventure needs?