Hamilton Beach Smart Coffee Maker is a coffee maker that works with Alexa for a hassle-free brewing experience. It gives you the ability to control the coffee maker through your Alexa app or Alexa smart speaker, from starting the machine to changing brew strength to turning it off and more. It can make up to 12 cups of coffee at a time, perfect for homes or even offices. The coffee maker is $99.99 and it ships free!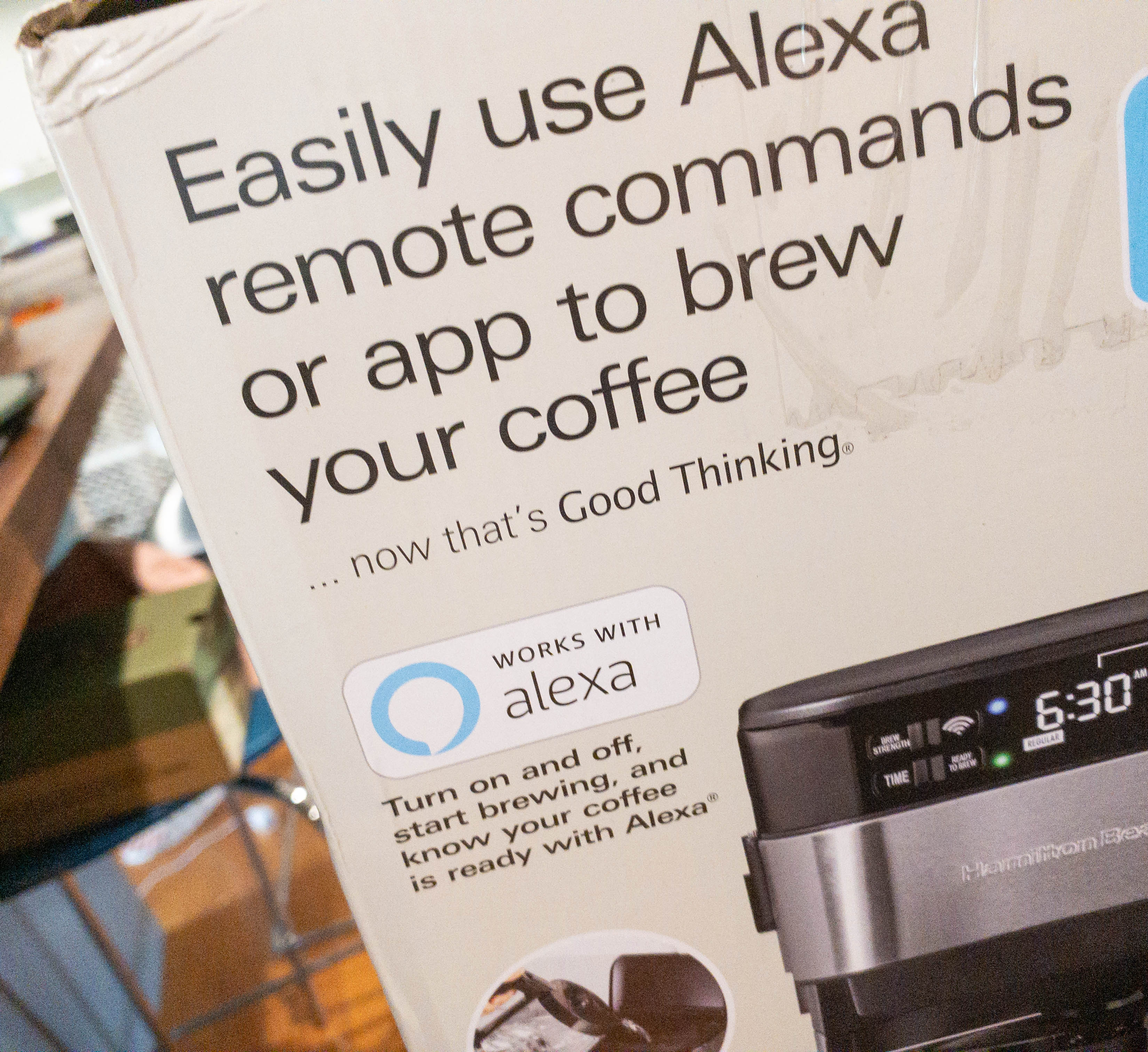 So excited to try this one!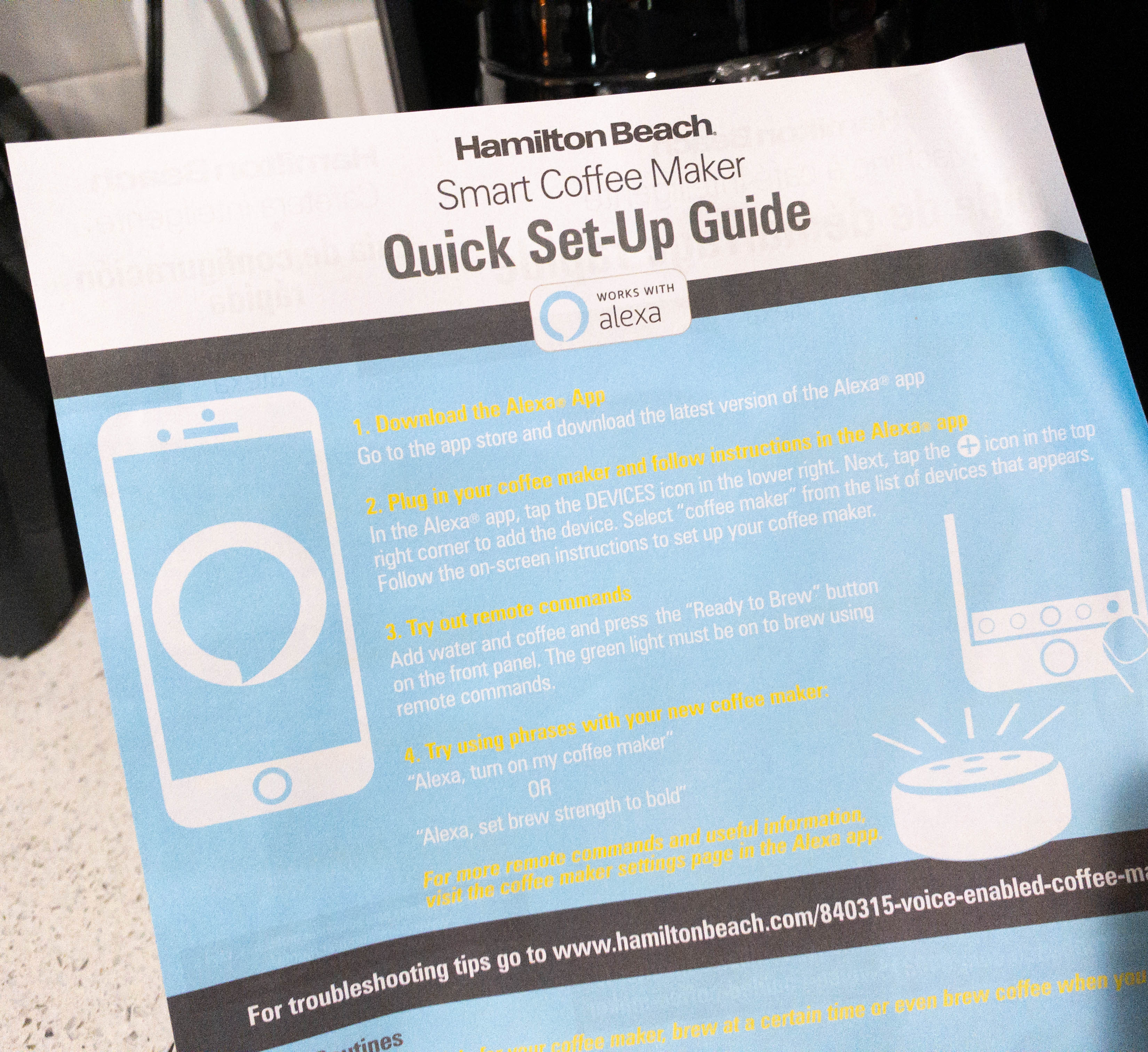 The box comes with a quick set up guide. If you don't have an Alexa app yet, download it and plug in your coffee maker. Then, follow the instructions on your app. You can also create routines according to your lifestyle and preference using the Alexa app. How convenient!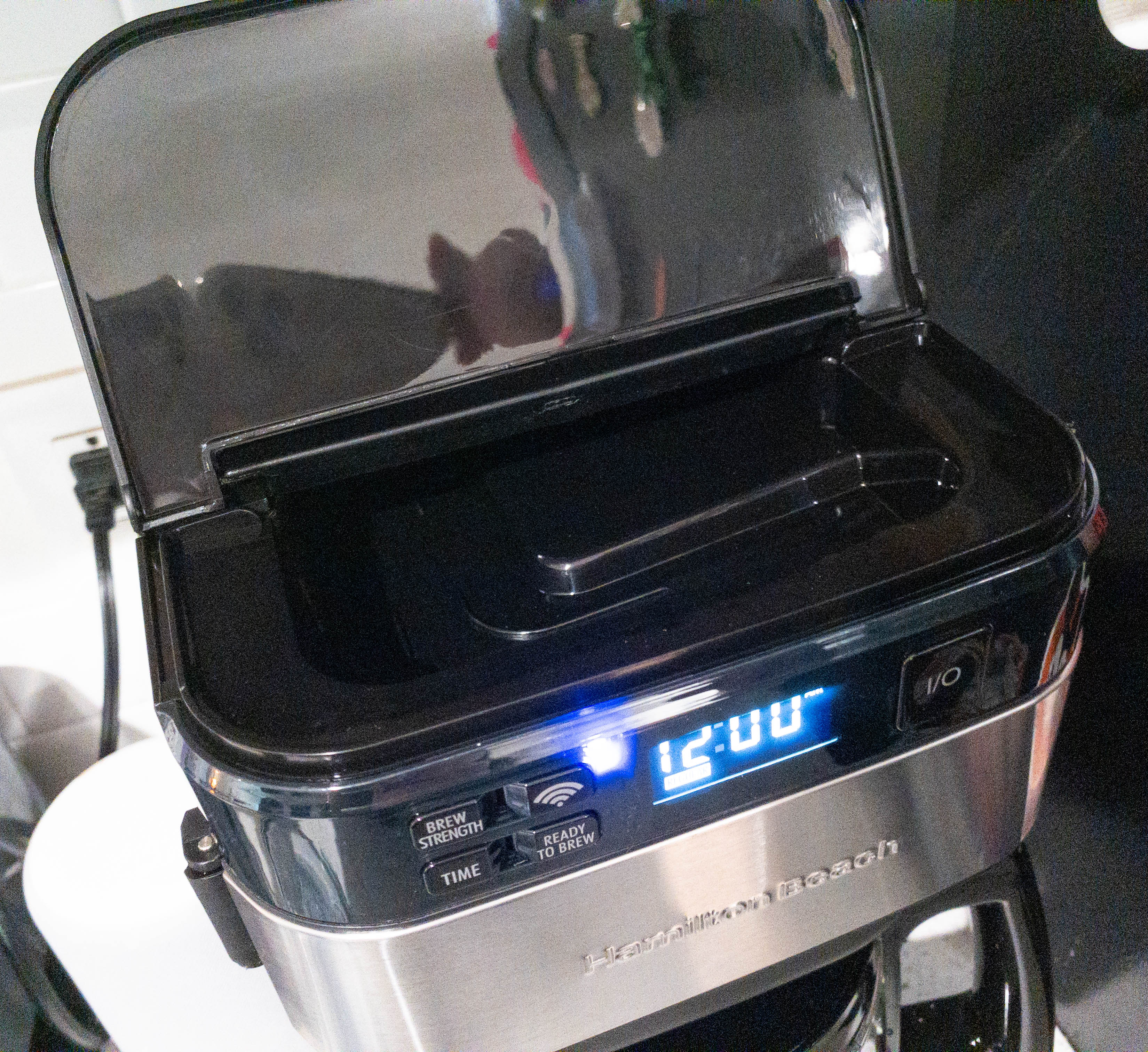 Located at the top part of the equipment is its water reservoir. This way, you can add water without moving the smart coffee maker from its place.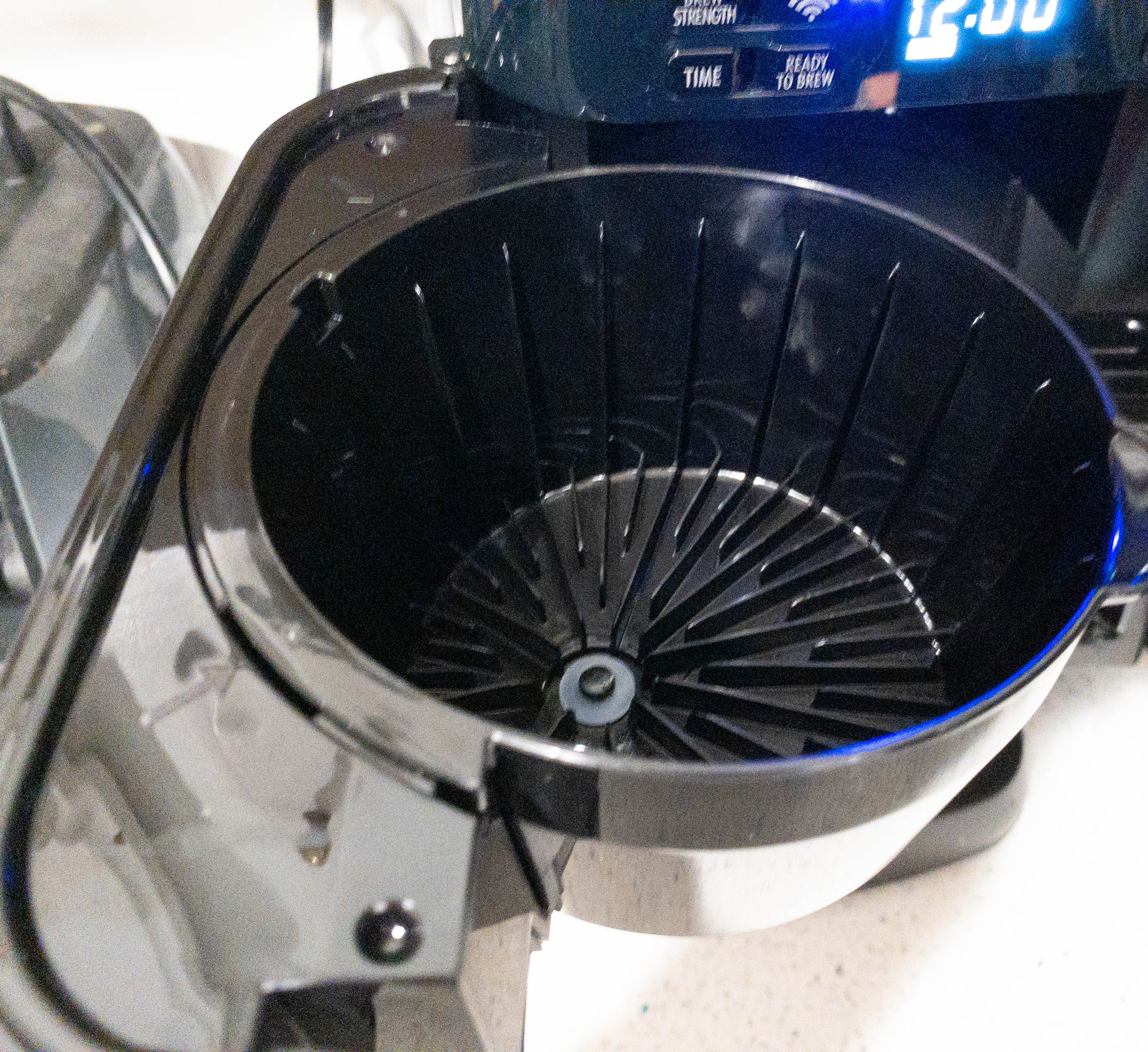 It uses a front fill type brew basket. Unlike other coffee makers, this is definitely easy to use!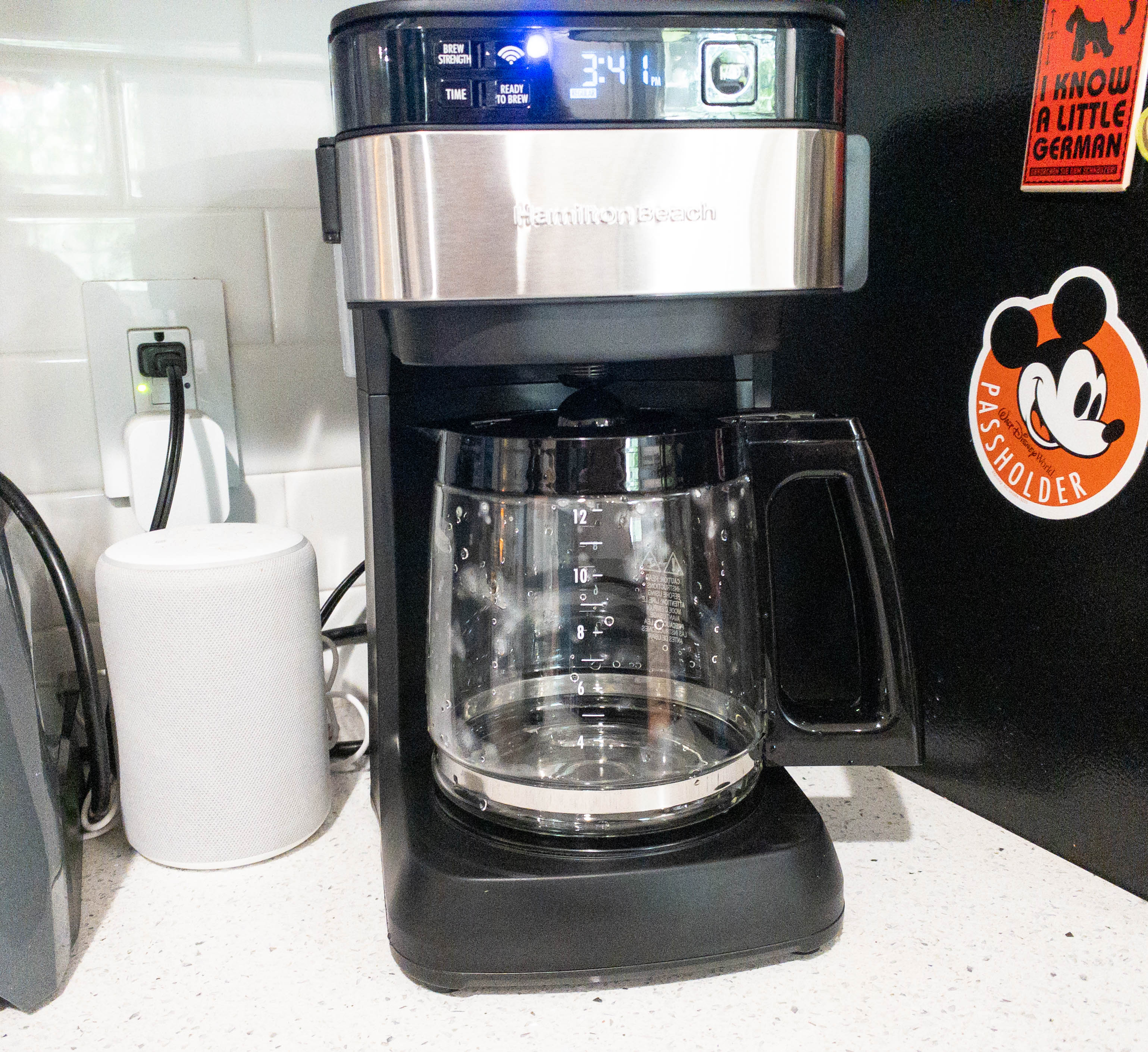 Of course, it comes with a glass carafe, specially designed for mess-free serving. It has a drip-free pour spout, which allows you to pour a cup without spills or drips. Overall, I like its sleek and stylish design that looks great on the countertop. It doesn't take up too much space either, making it the perfect coffee maker even for small kitchens!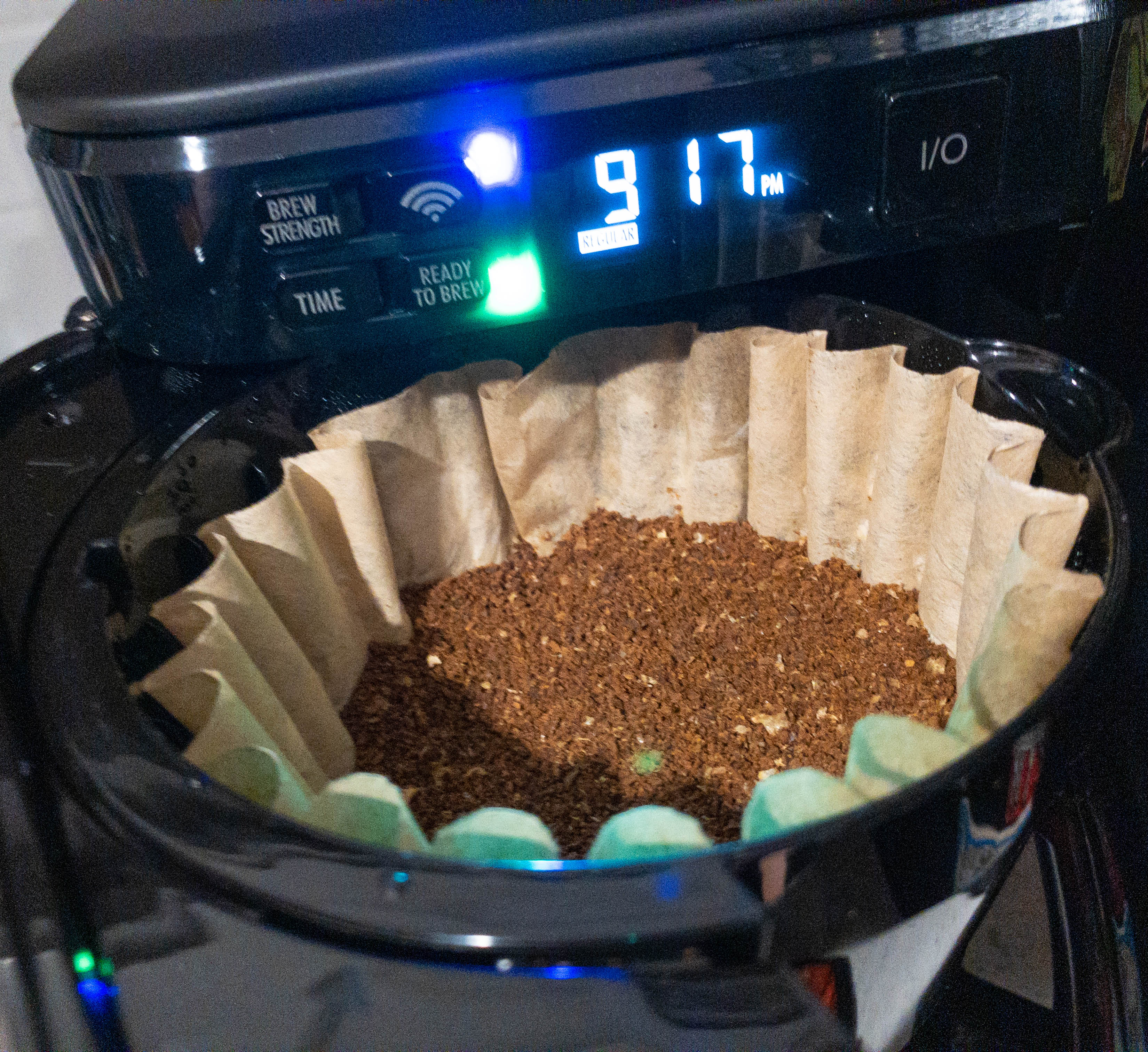 Desired brew strength can also be customized through the Alexa app.
Hamilton Beach Smart Coffee Maker makes it easy for me to brew coffee at any time of the day! It's simple and not intimidating to use, so it's great even for people who are not tech-savvy. Setting it up with Alexa can be done in a couple of minutes and after that, you can control the coffee maker with voice commands. No extra apps or devices are needed, except the Alexa app and the coffee maker itself. The device is also capable of reminding you when it's time to clean it and replace the filters to provide the best tasting coffee. I'm really happy with the product's features! It's worth the switch from regular coffee makers, especially if you're a coffee lover who only wants the best tasting coffee without the hassle!
What do you think of our Hamilton Beach Smart Coffee Maker review?