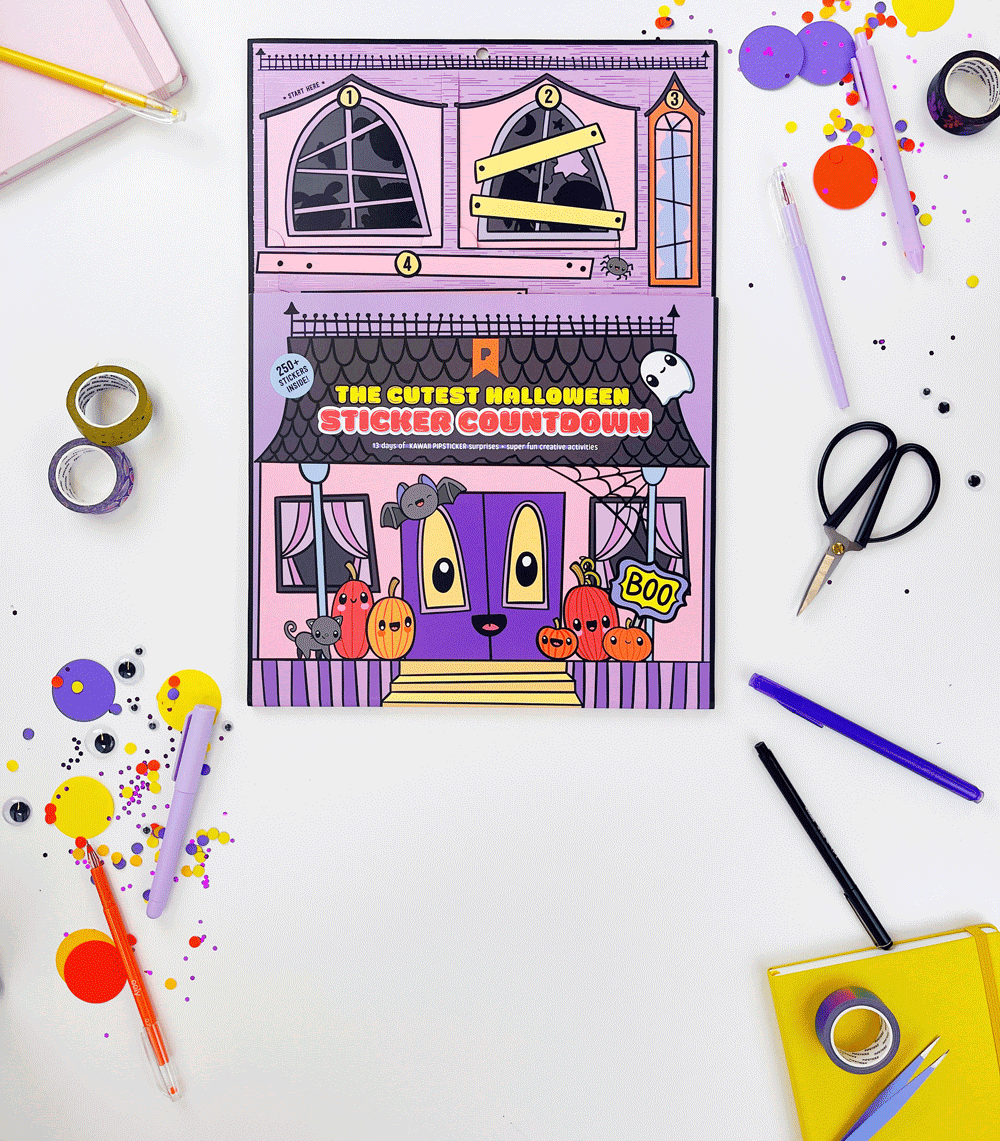 The 2022 Pipsticks Kawaii Halloween Sticker Countdown Calendar is available now for pre-order! Calendars are scheduled to ship this 9/2.
You asked, and we answered! It's a Kawaii Halloween Sticker Countdown Calendar! 13 days of the cutest little kawaii monsters and ghouls with fun and silly daily creative prompts; this Halloween Sticker Calendar is guaranteed to get you in the spooky spirit! Totally customizable, you can add drawings, photos, and tons of stickers to create a personalized time capsule!
For a limited time, get a free Halloween Mystery Sticker Bag when you order the Halloween Countdown Calendar 👻! Use the coupon code 13DAYSOFBOO at checkout. NOTE: Must add the Kawaii Halloween Sticker Countdown to your cart first to get the deal.
All stickers included in this advent calendar are unique to this product and will not be used in any other products or subscription sticker packs.
Looking for even more advent calendars? Check out all our posts on Advent Calendars or find more on Amazon, or see the list of Advent Calendars in the directory!