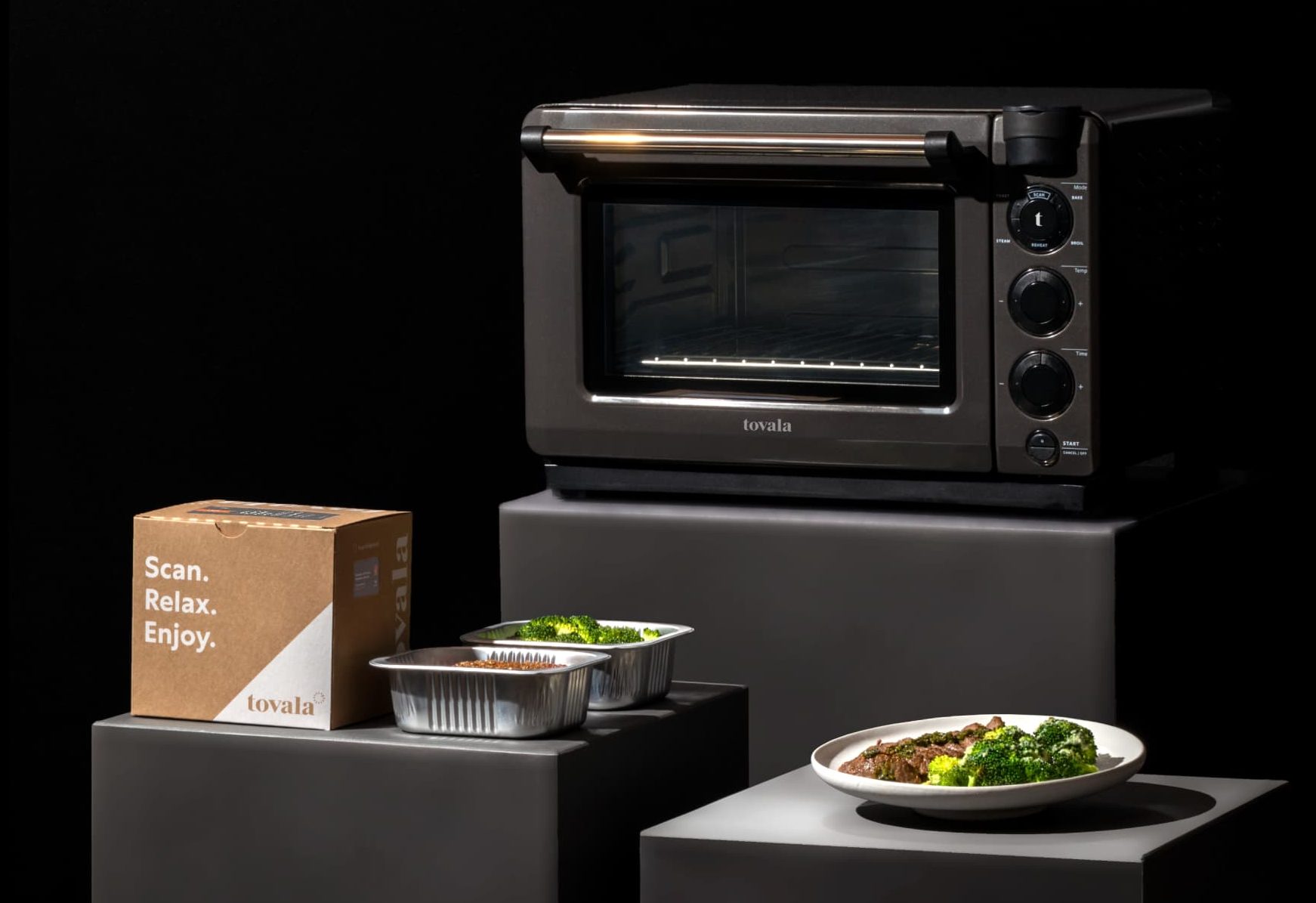 Tovala has a flash sale on their smart oven and companion meal delivery service – give yourself some love with this convenient meal delivery system! Tovala helps you eat right even when you're insanely busy, with meals that cook themselves! If you love the idea of dinner kits but not cooking, want prepared meals but want them cooked at home, this is the solution! With under a minute of prep, it's instant and homemade and always fresh, never frozen.
Get your Tovala Smart Oven for just $49 when you order 6 weeks of meals over 6 months! That's $250 off! Use this link to get started with Tovala and use the coupon code SUMMER49 at checkout. Ends 6/19.
The Tovala Steam Oven is regularly $299 (can be purchase in 3, 6, 12 month terms). Meals are as low as $9.99 with $9.99 shipping fee for all meal deliveries, and most serve one person. It's flexible too – they provide recipes for you to cook your own meals, too. But, when you get their meal plan, there's no need to shop, prep, cook, or clean. Instead, use the Tovala WiFi-connected smart oven to scan, relax, and enjoy.
Are you getting Tovala?