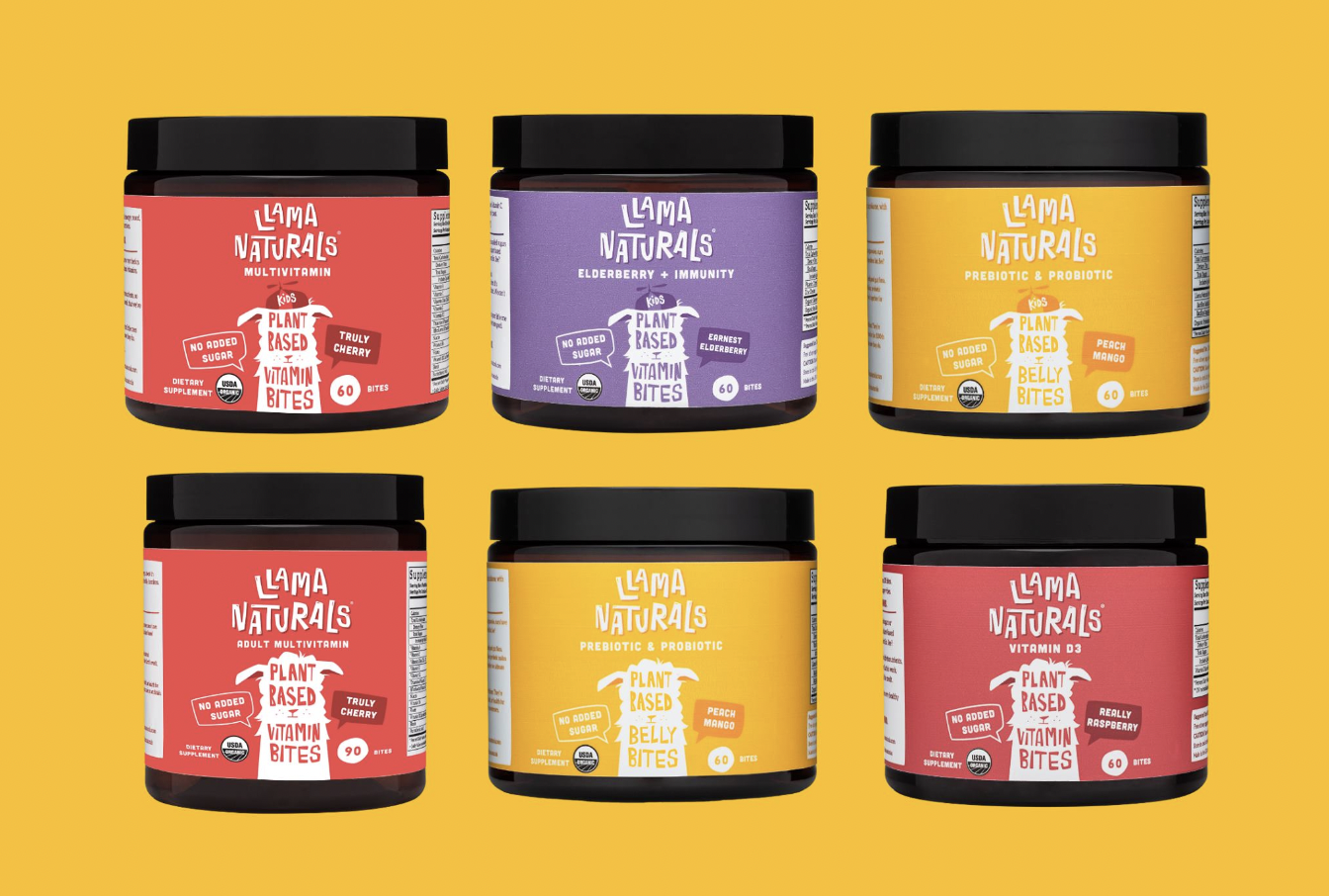 If you're looking for supplements that don't make you feel like you're taking supplements, you've come to the right place. Llama Naturals offers whole fruit gummy vitamins for kids and adults, packed with plant-based nutrients and all-natural flavors that everyone will love.
Give your body the nutrients it needs without disappointing your tastebuds. Llama Naturals has a coupon so you can stock up on healthy gummies for yourself or for the whole family.
Save 20% on any order of kids or adult Llama Naturals gummy vitamins! Just use this link and use the coupon code HS20 at checkout.
Llama Naturals offers one-time purchases or auto-ship delivers of kids and adults gummy vitamins in the following flavors: Plant-Based Multivitamins (Strawberry or Cherry), Immunity Bites (Elderberry), Prebiotic & Probiotic Bites (Peach Mango), and Vitamins D3 Bites (Raspberry). Prices start at $17.95 per jar. Shipping is free for subscriptions and for orders $40+. Subscriptions auto-ship every 30 days, but you can update this frequency in your account or by contacting them.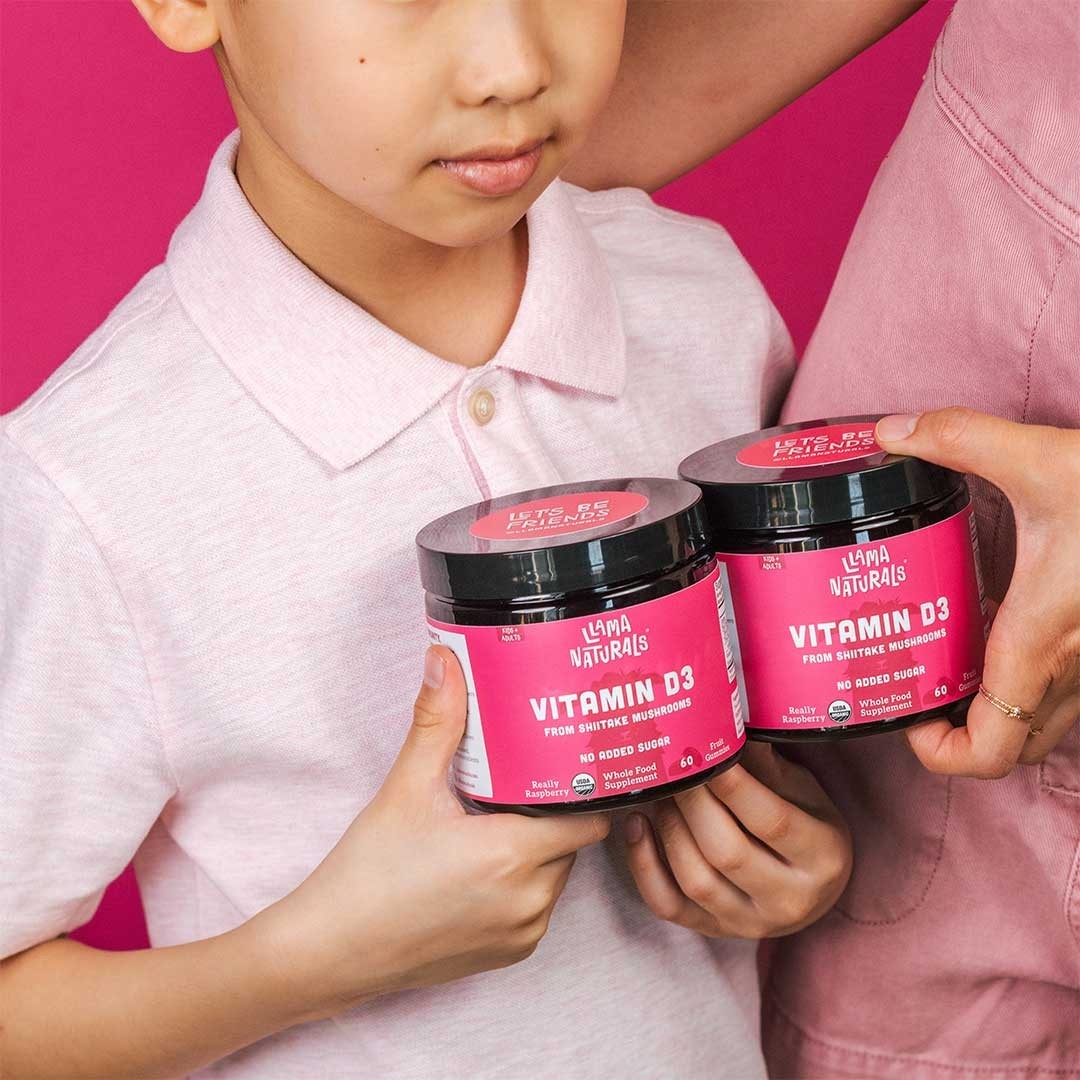 All-natural vitamins that taste good and make you feel good! For an overall health boost, Plant-Based Multivitamins are the perfect pick. They're rich in vitamin A, C, D, E, K1, and other essential nutrients that support body function. If you want to focus on improving your gut health, choose Probiotic & Prebiotic Bites which are formulated to restore good bacteria in your gut and help it thrive. To strengthen the body and keep it protected from diseases, they also offer Immunity Bites made with elderberry extract that's rich in vitamin C and zinc. Looking for a supplement to give you a dose of sunshine all year round? Grab the Vitamin D3 Bites to improve immunity, keep bones strong, and promote overall happy vibes. It's plant-based from lichen, so you can enjoy your sunshine vitamin without guilt.
Unlike traditional gummy vitamin brands, Llama Naturals only uses real fruits and veggies which are slow-cooked to retain natural flavor and phytonutrients. Some of the US-grown ingredients that go into these gummies are spinach, broccoli, carrots, sweet potatoes, oranges, apples, strawberries, sunflower seeds, shiitake mushrooms, and maitake mushrooms. The gummies taste good without synthetic ingredients or toxins, proving that what's healthy for you can be delicious too. Imagine fruit leather or fruit snacks but healthy and totally guilt-free. Plus, they don't stick to your teeth and they don't give you a sugar high either!
Which Llama Naturals vitamins do you want to try?
We at Hello Subscription love to discover the most fun and unique subscription boxes and share them with our readers. Say Hello is a series of articles featuring up and coming subscriptions, as well as other interesting subscriptions that our readers might love!